KCIII
KC III
$2499./pr
$1799.00 pr at intro
at the end of May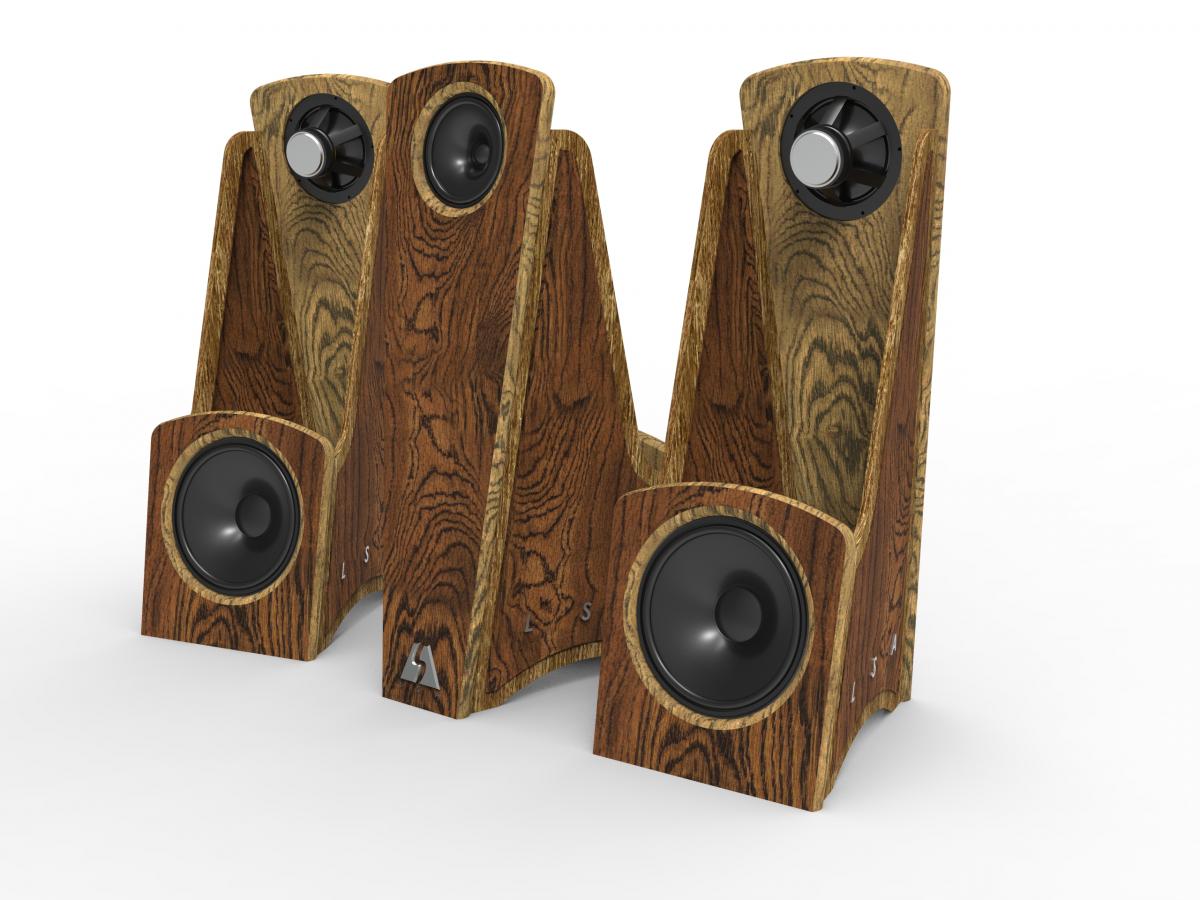 The above is a rendering of the new KC III speakers
Pure Analog Controlled Directivity Open Baffle Loudspeaker
Features:
Single Amp drive - Does not require bi-amplification.
New Emerald Physics EP10 woofers

6.5" Emerald Physics midrange with 1" Emerald coincident (screw in) point source Tweeter

World Class sonic performance in a compact and easy to place package

Incredible imaging and soundstage reproduction. 

Open Baffle Bass speed and articulation. 

Works well in small rooms as close as 2 feet from the rear wall. 
KC III Specifications
System Type: Passive 3-way / 3-driver Dynamic Dipole  

Frequency Range: 49Hz–22kHz +/-3dB typical in-room response from target curve,

35Hz with optional BOM (Bass Optimimation Module) adjustable 4-pole Linkwitz Transform Function analog EQ

Frequency Linearity: +/- 0.50 dB from 100Hz-20KHz from target curve

Impedance: 6 Ohms nominal, 4 ohms minimum

Recommended power: 25-200 watt amps 

Max Power input: 150W RMS, 300W program 

Sensitivity: 93dB 2.83V @ 1M @ 1kHz 

Emerald Physics Screw-In 1 inch Tweeter

Emerald Physics Godzilla 8" Mid-Woofer/Midrange

Emerald Physics 10" Woofer w/ Dual Pleated Surrounds 

Crossover:

Dimensions: 41.25"H including base x 19.25"W at the base (18.25" W without the base)(12 7/8" W at the top) x 7.5"D to back of midrange/tweeter x 13 1/8" D including the base from front to rear at the bottom The panel is 2" deep

Weight: Net: 30lbs each, Shipping at 74lbs pair in one boxes

All specifications and pricing subject to change