Marantz
Marantz Reference is a superb line of components that offer stellar sonics. They all come with a 5-year factory warranty.

Reference line CD players featured: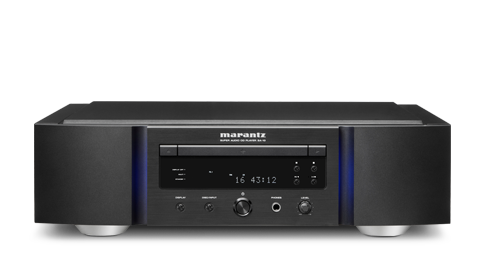 SA10S1 Reference SACD player
SA-10 S1 New Reference CD/SACD player $6999  Now shipping

Call for our sale pricing

SA-K1 Ruby  Limited edition 40th anniversary Ken Ishiwata CD/SACD player - $3999.00 Now shipping and on sale
SA-K1 limited Edition CD/SACD/DAC

Amplifiers: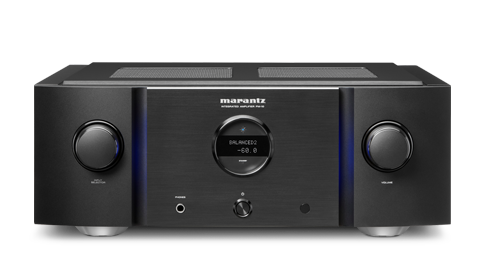 PM-10S1 Reference 200wpc Reference integrated amplifier  $7999 Now shipping

PM-K1 Ruby Limited Edition 40th anniversary Ken Ishiwata 100wpc (200wpc @ 4 ohms) Integrated amplifier $3999.00- Now shipping
Package Deal: Reference SA10S1 SACD/CD/DAC & Reference PM10S1 200wpc integrated amp
List $14,998.00
Sale $11,999.00
Save $3000.00
Turntable:
TT-15S1 Precision turntable with $800.00 Clearaudio cartridge  $1499
High-quality components from the standard line:
 

ND-8006 Music Player/Streamer
ND-8006 Netword Music/CD Player Streamer, that combines CD playback, network/Internet streaming, external DAC functionality & HEOS support $1199.00
It is based on the NA8005 and SA8005 models and accepts file formats up to 11.2Mhz quad-DSD and 32bit/384kHz PCM, as well as Apple AirPlay and Bluetooth to play music from portable devices. It features support for NAS drives or computer as well as Amazon Prime Music, Deezer Premium+, Spotify Connect and Tidal. It can be used with a conventional amplifier via a dedicated fix level output or connected directly to a power amplifier and speakers or active speaker thanks to built-in digital preamp functions by the variable output socket and will even share the music around the home, thanks to its HEOS integration. The unit features proprietary Marantz Musical Digital Filtering system and an ESS9016 Sabre DAC, with dual crystal clocks. A noise isolation circuit on the USB Type B input and digital audio inputs – two optical and one coaxial – blocks interference from connected components. Both Ethernet and dual-band (2.4/5GHz) Wi-Fi connectivity are provided.

Marantz AV8805
Reference 13.2 channel preamp/processor
$4495.00
Call for our current deal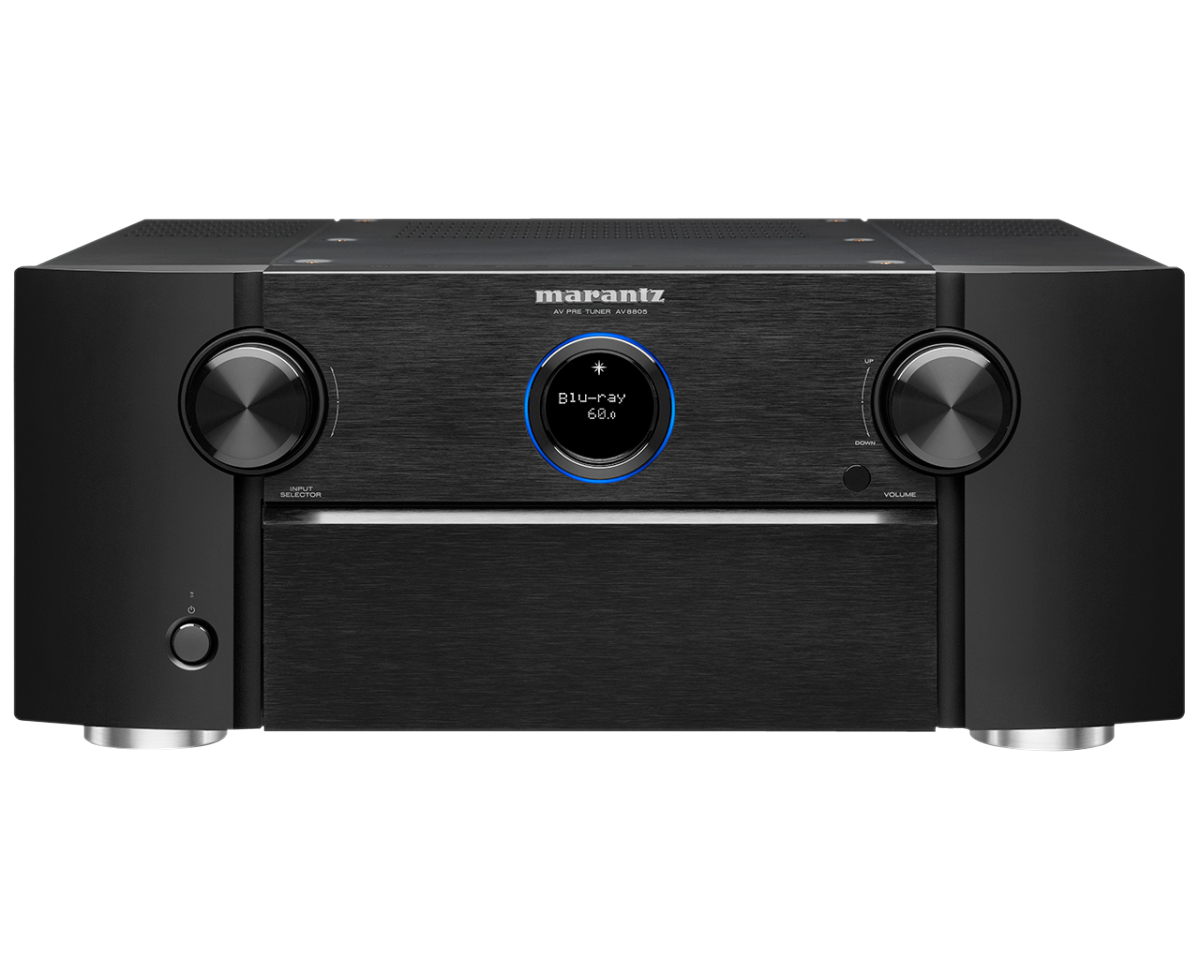 The World's First 13.2 Channel Full 4K Ultra HD Network AV Surround Pre-Amplifier with HEOS. Control Your Music with Amazon Alexa Voice Commands.

Overview
---
The versatile Marantz AV8805 pre-amplifier redefines audiophile home cinema and music listening with an unprecedented 13.2 channel processing capability, and supports virtually any high-resolution multichannel audio format. Immerse yourself in three-dimensional audio with the latest surround formats like Dolby Atmos, DTS:X or Auro-3D. Enjoy enhanced audio quality supported by our proprietary current feedback and HDAM technology that passes signals through 15.2 channel XLR or 15.2 RCA outputs. Stream music throughout your home with HEOS multi-room listening and full wireless connectivity through the HEOS app or Amazon Alexa Voice Control, supported by Wi-Fi, Bluetooth and Apple Airplay. With the Marantz AV8805, you get incredible fidelity and unparalleled audio precision.
---
13.2 channel processing with 15.2 channel XLR and RCA outputs and flexible pre-amplifier stages — ideal for the advanced home cinema enthusiast

Enjoy immersive, three-dimensional sound with the latest surround formats including Dolby Atmos (up to 7.1.6 or 9.1.4), DTS:X and Auro-3D (up to 13.1)

High-performance 192kHz/32bit D/A converters for all channels provide the highest resolution for music and movies

Audyssey MultEQ XT32, LFC, Sub EQ HT, Dynamic Volume and DynamicEQ deliver equalization to best suit your listening environment

Built-in Bluetooth and Wi-Fi with 2.4GHz/5GHz dual band support offer improved network stability even in Wi-Fi-crowded homes

Listen from any room of your home with HEOS wireless music streaming technology and the HEOS app

Ultimate visual quality with 4K/60 Hz full-rate pass-through, 4:4:4 color resolution, HDR, BT.2020, Dolby Vision and HLG (Hybrid Log Gamma) pass-through

eARC (Enhanced Audio Return Channel) functionality via firmware update supports the most advanced surround and object-based audio formats, including Dolby Atmos and DTS:X via single HDMI connection between AVRs and compatible TVs

Eight HDMI inputs, including one on the front, with full HDCP 2.2 support, plus three HDMI outputs (zones), plenty of inputs for your digital devices and the ability to support different video in different rooms

Analog to HDMI conversion and SD to HD/4K Upscaling for legacy video sources, plus full HD and even Ultra HD video quality from existing DVDs or analog sources

Stream music from AirPlay, Bluetooth, TuneIn Internet radio, Pandora, Spotify, SiriusXM, Amazon Prime Music, TIDAL and more via the HEOS app

Network music streaming supported via DSD (2.8/5.6MHz), FLAC, ALAC and WAVsupport for high-resolution, Hi-Fi listening

Installation and operation are seamless with the Setup Assistant and Marantz AVR Remote app

SR-5013 100 x 7ch Dolby Atmos 7.2 Channel Full 4K Ultra HD A/V Receiver w/Wi-Fi & Bluetooth $995.00
SR-6012 110 x 9ch Dolby Atmos 11.2 Channel Full 4K Ultra HD A/V Receiver w/Wi-Fi & Bluetooth Audyssey & XT32  $1495.00
SR-7015 11.2ch processor with 125 x 9ch amp-Top of the line receiver with 11ch capability, ATMOS, 8k and HDCP 2.2 $2,299.00
SR-8015 140wpc x 11ch Flagship receiver. Copper chassis 13.2 Channel Full 8K Ultra HD AV Surround Receiver w/Music Streaming $3,199.00
CD-5005 Class C in Stereophile. The best inexpensive CD player we sell - $399.00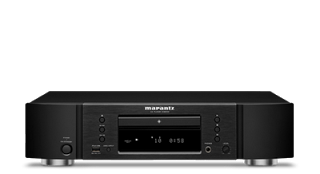 CD-6006 CD player w/discrete circuitry design - $499.

HD-DAC1 DSD DAC / headphone amplifier $799.00

All other models available - call to discuss current pricing