Underwood HiFi Inc. routinely acquires deals on new items, over runs, discontinued, close-outs & B-stock. In all cases we're authorized to sell at significant discounts. Most of the below items are new A-stock. With B-stock items it will clearly say B-Stock and we'll disclose the exact condition in the copy so the buyer knows exactly what to expect.

Because quantities are always limited on these special offers, interested shoppers who spot something of interest are advised to act immediately. These are first-come first-serve limited opportunities.
 
Focal headphone trade in sale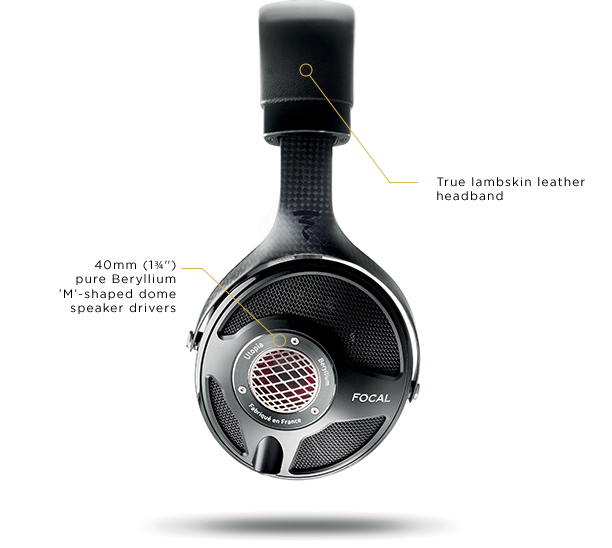 Trade in ANY headphones and get the
$4000.00 Focal Utopia phones for only $2999.00 Save $1000
$1500.00 Focal Clear phones for only $1099.00 Save $400.00
$999.00 Focal Elear phones for only $699.00 Save $300.00
Call us at 770-667-5633 to discuss this great limited time offer
 
Peachtree Audio Decco 125 Sky sale
Save $300.00 Now only $899.00

The new Peachtree Audio Decco 125 Sky is a 120 watts per channelWifi controlled integrated amp with DAC & phono stage. It has a very nice DAC and phono stage for your MM  cartridges. It also has a quality headphone amp. It even has a preamp out for subwoofer hookup. All housed in a very nice black lacquer case with Peachtree's signature cosmetic. It even has Wifi Direct where you can hook it right to your phone and don't have to have a network. Just add speakers for a complete system all controlled from your phone.
We also have the Decco 125 without Wifi for only $799.00
Peachtree Audio Deepblue Sky
Save $100.00 thru June 29th
Now only $399.00
Take the critically acclaimed Deepblue 3 and add Wifi streaming and you have the Deepblue Sky
It can also be used a a second of third zone in a multi-source, multi-zone system with a Decco 125 Sky
We are overstocked and clearing out the
Quad Artera Stereo
140 watts per channel current dumping stereo power amplifier
List $2299.00 
Sale $1,099.00




Only 4 to sell at this price (2 black/2 silver)

These are new sealed amps with the Quad factory warranty
From the transformer to the input terminals, each section of the Artera Stereo amplifier has been engineered from the ground up to ensure power, musicality and stability. The Artera Stereo produces 140 Watts RMS per channel - ample power for driving most quality loudspeakers, unfaltering even under high dynamic and transient conditions thanks to Quad's patented Current Dumping technology. Special attention has also been paid to the newly developed balanced XLR inputs. The robust connections are yet another string to the Artera Stereo's bow, with an incomparable signal to noise ratio.
This compact yet potent power amp sports the latest iteration of Quad's famous Current Dumping topology, first introduced in the Quad 405 - one of the most lauded British audio components of all time and still the only amp design to have earned a Queen's Award for Technological Achievement.

Current Dumping is essentially a method of marrying Class A amplification with the greater efficiency of Class AB. A high-quality, low-power Class A amplifier provides the signal quality, while a high-power current dumping section delivers the muscle to keep the speakers under control. These two amp circuits are combined via a network to impose the finesse of the Class A output onto the power of the current dumper.
The result is a relatively compact and cool-running power amp capable of delivering a captivating combination of dynamic power, vice-like grip and sumptuous sonic detail.
 
In the Absolute Sound Review Robert Green said:
"The Quad Artera Stereo is a very fine amplifier indeed at a reasonable price. I would definitely put it on my short list in this power range. And if it has just a feathery touch of the old Quad current dumper sound, well, that might, as noted, be a good thing! I am happy to see the dream of my comparative youth come true. And I enjoyed my time with the Stereo, every minute of it."
Gallo Classico Center closeout
Our best center deal ever
Gallo has closed out the Classico speaker series.
Black Classico CL-C center channel
List $1000.00
Sale $299.00
CL-C center channel-Shown in Cherry-
Now available in black only
Frequency Response 39 Hz – 22 kHz ±3 dB in-room
Impedance 4 Ohms, nominal
Sensitivity 90 dB at 2.83 volts, 1 meter
Tweeter 1-inch soft fabric dome, fluid cooled
Woofer One 5.25-inch moving coil polymer damped carbon fiber
Enclosure Type BLAST Transmission Line using patented S2 bass loading
Enclosure Composition 3/4-inch internally braced MDF
Finishes Genuine cherry or ash veneers, dark cherry or black ash finish
Connections Custom Gallo 5-way gold-plated binding posts
Dimensions: 26" wide x 7" high x 6" deep
Weight: 12.5 lbs.
LSA is now factory Direct
Underwood Hifi has purchased LSA is now selling LSA exclusively factory direct. This allows us to dramatically lower the selling prices of these excellent speakers.  

The $1299.00 LSA black On-wall surround are superb at only $399.00 for the pair.
See the LSA retail page for new low pricing on the rest of the models.
Product
Description
List price
Sale price

Audeze

LCD-X, PERFECT pr of leather phones with 1 hour on them

$1699.00

$1099

DSPeaker

New Anti-Mode 2.0 Dual Core with updated software with warranty price included delivery

$1200

$899

Emerald Physics

EP100.2SE Show Sample 100wpc power amplifier-Superb sonics. 275 watts in mono.
Only 1 black to sell

$2200

$899

Emerald Physics KC II

Superb 3-way 4-driver speaker- Single amp design & 93Db Now w/$500 BOM for a limited time

$2995

$1999/pr

Jolida JD-1501P amplifier

Demo tube hybrid 100wpc tube power amplifier-Full warranty

$950

$599
Jolida JD-1000P

New Silver 100wpc power amplifier with EL-34 tubes

$2400

$1699
 
 
 
 
LSA
New sealed Black Satin LSA.5 monitors
1000
$399pr
EAT
Beautiful White C-Sharp turntable with the fabulous Jo No5 MC cartridge-Including dust cover
$4790.00

$3595.00

Jolida FX Tube DAC DSD

 Tube DSD DAC with headphone amp and preamp-Silver or black

$700

$598

Marantz SR-5012

New A/V receiver with full 3 year warranty.  Includes freight

$1000

$579.

Peachtree Audio

Decco 125 Sky-120 watts /ch integrated amp with DAC, phono stage and WIFI streaming-New
$1199

$999

Quad Artera Stereo
140wpc current dumping Class A stereo amplifier-New amp with warranty in black

$2299

$1099

Music Hall MMF-5.3

One new turntable ordered for a customer who canceled

$995

$796

One new 200wpc Reference Series integrated that was a special ordered and canceled. 5 year warranty

$8000

$4790
PS Audio BHK preamp
Black one week old trade-in preamp with warranty. Traded for a silver

$6000

$3888
PS Audio DSD Jr DAC
One Black & one Silver demos-  Open for photo shoot but not used. With warranty
4000.00

2780.00

Scansonic MB2.5

Raidho inspired column w/ribbon tweeter & 2 woofers. One new pair.

$3500/pr

$1999/pr
Syzygy

SLF-850 1000 watt 10" wireless sub with room auto correction-New photo sample Including freight

$800
$699

Scansonic MB3.5

Last new pair of 5 driver colums with side fired subs. New with warranty

$5295
$2750pr

Silverline Minuet Supreme Plus

TAS Speaker of the Year-PERFECT as new piano black photo samples with warranty

$750

$596/pr