Underwood HiFi Inc. routinely acquires deals on new items, over runs, discontinued, close-outs & B-stock. In all cases we're authorized to sell at significant discounts. Most of the below items are new A-stock. With B-stock items it will clearly say B-Stock and we'll disclose the exact condition in the copy so the buyer knows exactly what to expect.
 
Click here for our January Clearance deals:
https://www.underwoodhifi.com/december-sale-95420207543

See our Youtube videos and subscribe here: https://www.youtube.com/channel/UCYPdjOHJdPgSkaF2FTy_TOw

Because quantities are always limited on these special offers, interested shoppers who spot something of interest are advised to act immediately. These are first-come first-serve limited opportunities.
Wyred 4 Sound  
Huge Integrated amp sale
SAVE BIG on SILVER AMP

See the short youtube video at:
https://youtu.be/yGPjiQbVp8k
The STI-v2 series features a reference quality analog pre-amp, very simialr to the separate STP/SE preamp, and two mono power amps built into one chassis, creating exceptional performance in a convenient form factor. 
The new STI-v2 models feature all-new ICE modules for this series, borrowed from our very successful and award-winning ST mkII series. These amps feature 
Home Theater bypass (customizable for any input, also DC Trigger input selected)

RCA pre-out gives you the flexibility to bi-amp or add a subwoofer.

Balance control

Absolute phase control (0°/180°) 

Differential, fully-balanced
Unbalanced to Balanced conversion (when RCA inputs are selected)
4 sets of gold plated unbalanced (RCA) inputs
1 set of gold plated unbalanced (RCA) outputs
1 set of Neutrik Balanced (XLR) inputs
5 year factory warranty
Only available in Silver

 

The STI-500V2 is

250 watts/ch @ 8 ohms /

430 watts @ 4 ohms
List $2500.00
Sale $1,299.00 

Peachtree Audio
Amp 500-Save $500.00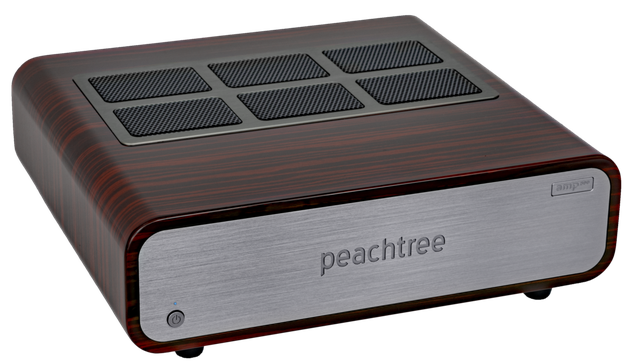 500 watts RMS per channel has never looked or sounded this good!
Drive ANY speaker with ease and headroom to spare
650 watts at 4 ohms and 2 ohms stable
Available in black or Ebony Mocha
lacquer
                Exceptionally low noise floor compared to MUCH less powerful amps
                Balanced and unbalanced inputs with differential audio circuits
                Based on the same amplifier technology used in the flagship nova500
                Aluminum front panel and chassis wrapped in a real wood cabinet
List $2000.00


Sale $1499.00

delivered
Spread Spectrum Deals
A World Class preamp at an Underwood price
Available in Blue or Black
Ambrosia preamp
Superb preamp with or without dual phono stages
This fully-balanced preamp features giant power supplies, an optional MM/MC phono stage, headphone amplifier, tone and balance controls and an ingenious remote control. Some recent improvements include redesigned internals for improved stability, lower noise and a new home theater bypass function.
 Check our website below for the full story and this amazing preamp and mono amps
List $8,500.00 (without phono stages)
Sale $4,650.00
With MM & MC phono stages
List price $10,000.00
Sale $5,450.00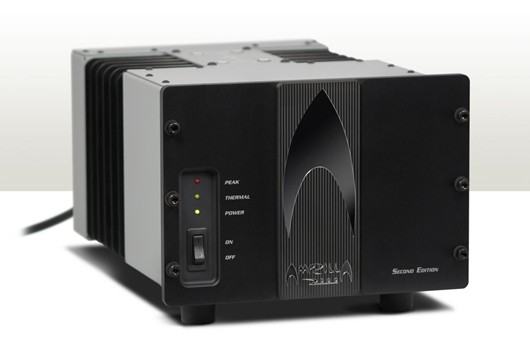 Price below is for a pair of amps
The entire amplifier circuit (except the power output stages) is contained on one main drive card which also contains the input jacks. This ensures that the amplifier is upgradeable with future circuit improvements
100% stable at any load angle 0-90 degrees, capacitive or inductive, regardless of wave shape
Extremely capable 300 watts into 8 ohms, 540 watts into 4 ohmsΩ
Fully balanced design
Protection power switch/circuit breaker 
Four DC power supply fuses with indicators
All-steel 14 gauge chassis with powder coat finish
Front panel "Peak", "Thermal" and "Power" LED indicators
Turn-on delay and surge relay protection
Custom-designed power transformers, constructed domestically
Highest quality gold plated input and output jacks
Gold plated internal connectors
Captive 12 gauge power cord with welded connectors
List $11,200.00/pair
Sale $5990.00/ Pair
Available in black or blue
See more info on the preamp and power amps at: 
Epos speaker closeout deals
We have bought all the remaining Epos speakers from the US importer and are closing them out. Reviews on all these speakers were very good. Epos has always made very good speakers but never sold well in the US. At these deals they should go pretty fast.  
K1
Monitor with fabric dome tweeter & Polypropylene woofer
$479.00 Pair delivered in black 
Only 1 pair left
The K1 was TAS Product of the year.  
The Absolute Sound summed with:
"The Epos K1 is one seriously classy little speaker with genuine sonic integrity. It sports many of the virtues that endear us to the finer, pricier two-way compacts, while minimizing the common shortcomings in its "blue plate special" price category. A hugely satisfying effort from Epos to say the least"

Power Handling: 100 Watts unclipped speech and music
Frequency Range: 51Hz – 30KHz
Impedance: 4 Ohms
Sensitivity: 88dB – 2.83v @ 1m
Tweeter: 25mm soft dome, 25mm high-temperature voice coil in a reservoir of Ferro-fluid and driven by a high quality neodymium magnet system.
Bass/Midrange: 150mm of piston area made from a polypropylene cone with a 25mm high-temperature voice coil and shielded magnet system.
Crossover: Tweeter: 1st order crossover feeds the tweeter and comprises of a 2.2uF high quality Polypropylene capacitor and metal oxide resistor.
Mid/Bass: 2nd order low-pass filter, featuring a large iron-core inductor and high quality Polypropylene capacitor. The K2's crossover can be configured in either single or bi-wire configuration, via large 4mm terminal posts.
Internal Wiring: 18 AWG oxygen free copper stranded cable
Finish: Satin White or Satin Black
Grille: Optional snap on Grille can be added.
Dimensions: 11.81" x 7.28" x 8.9"
Weight: 12 lbs. per speaker
 
Two way monitor with soft dome tweeter 
List $495.00 pair  
Sale $269.00 Pr delivered in white
Sale $338.00 Pr delivered in black
Power Handling 60 watts
Frequency response:  65Hz-30Khz
Impedance:  4 ohms nominal
Sensitivity: 86dB
Weight:  7.5 pounds each
5 year factory warranty

We have a few pair of the $350.00 Epos stands available for 50% off.
All Epos models are limited to quantity on hand and supply is limited.


Music Hall A30.3
85 watts per channel remote integrated amp with phono stage and internal DAC
Bluetooth connectivity
Save $200.00
Only $799.00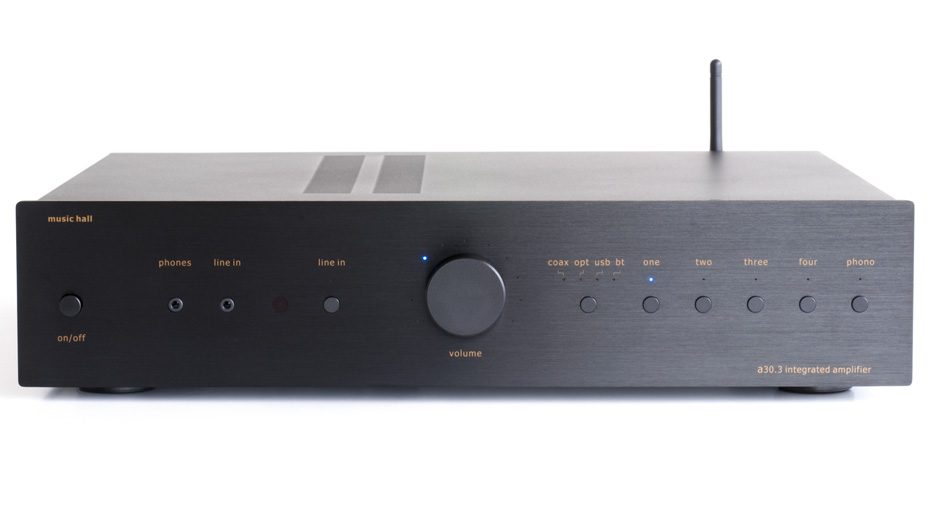 The A30.3 is a very good sounding 85 watts per channel full featured remote controlled integrated amp. It has a quality phono stage and 5 other analog inputs, including a front panel iPhone input. It also has a quality DAC with coaxial, optical and USB computer input. It  has a preamp output for adding a subwoofer and a heavy duty shielded aluminum chassis.

     Features
85 watt/channel integrated amp

MM phono pre-amp

3 digital inputs (USB, toslink, coax)

24bit/192kHz Cirrus Logic CS4398 DAC

Bluetooth connectivity

Stout chassis with rigid aluminum faceplate

5 analog inputs

Remote control

Pre-amp out

Easy to set-up and use

System remote also controls the 

cdac15.3

Available in black only
LSA is now factory Direct
Underwood Hifi has purchased LSA is now selling LSA exclusively factory direct. This allows us to dramatically lower the selling prices of these excellent speakers. We have very little of the old line available and the superb new LSA-10 and LSA-20 are due in late November. 

The $949.00 LSA Rosewood LCR center is a superb center channel or LCR and on sale at only $349.00 each.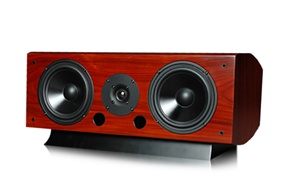 | | | | |
| --- | --- | --- | --- |
| Product | Description | List price | Sale price |
|   |   |   |   |
| DSPeaker | New Anti-Mode 2.0 Dual Core with updated software with warranty price included delivery | $1200 | $799 |
| Emerald Physics | EP200.2SE New 200wpc power amplifiers that can also be an integrated amp-Superb sonics. | $3500 | $1499 |
| LSA |  HP-3 headphones w/ freight anywhere in the world. Save $50.00 during our Holiday sale | 599.00 | 549.00 |
|   |   |   |   |
| EAT | New C-Sharp with new Sumiko Blackbird cartridge Deliverd price | $4750. | $3695. |
| Musical Fidelity | MX-DAC Black new DAC upsamples to DSD | $1000 | $599 |
| Peachtree Audio | Photo sample Nova 500-As new and never turned on 500wpc integrated amp with DAC | $3399 | $2699 |
| Marantz | Photo Sample PM-K1 integrated amplifier Never turned on As new with 5 year warranty | $4000. | $2699 |
| Black Ice FX Tube DAC DSD WIFI | Exceptional Tube DSD DAC with headphone amp, preamp & WIFI--Delivered price-Silver only | $800 | $679 |
| LSA | LSA-10 Signatures Reviewer pair in great shape with warranty- Price is delivered | $2500 | $1299. |
| LSA | LSA-20 Statements- Like new pair of photo samples-Never played Price is delivered | $6000 | $2999. |
| LSA | Photo sample T3 turntabe (as new) with new Sumiko Amethyst cartridge for $2220.00 delivered | $4350 | $2280 |
| Music Hall MMF-5.3 | One new turntable w/$260 Ortofon cartridge- ordered for a customer who canceled | $1000 | $849 |
|   |   |   |   |
|   |   |   |   |
|   |   |   |   |
|   |   |   |   |
|   |   |   |   |
|   |   |   |   |
|   |   |   |   |
|   |   |   |   |