April Music
Aura Note V3
$2750.00

Born in 2005, Aura note has gained a huge number of fans who love music and want the stylish and natural sounding audio equipment. We sold them when they came out with only 50 watts and no preamp out.
The new V2 version has done the great job to fix all the original shortcomings.
Now, still the same size and beautiful design as the original Aura note by the British legendary designer Kenneth Grange, but many new features are implemented on new Aura note V2.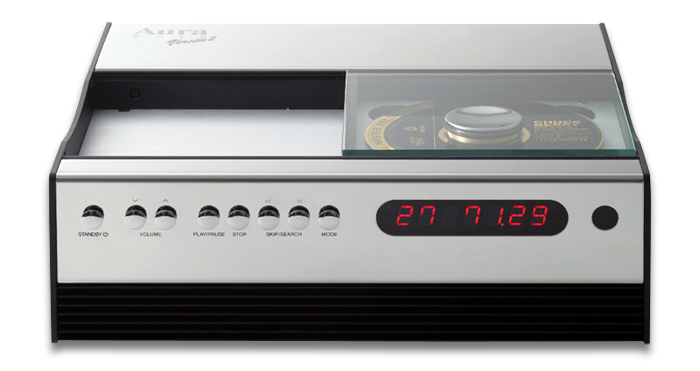 An outstanding stylish compact form of Aura note V2 gives you many kinds of pleasure along with its attributes and capacities, including:

  1) Top-loading CD player
  2) 125 Watts-per-channel power output by B&O's ICEpower ASX250 digital amplifier module
  3) FM tuner (preset 20 stations)
  4) Two auxiliary inputs for external analog devices
  5) Optical digital input (handling up to 24bit/192kHz)
  6) Stereo pre-amp output for use with external power amplifier or subwoofer
  7) Primary USB port for use with portable music players like MP3 players or USB memory devices
      (FLAC 96/24, WAV 44.1/16, MP3, WMA)
  8) Secondary USB port for use with personal computers
      (notebook or desktop PC, up to 24bit/192kHz)
  9) iPod/iPad/iPhone Digital Connection
10) Headphone output

With these features, Aura note V2 has a significant improvement over the original Aura note.
A pair of loudspeakers and cables are all needed to enjoy a very satisfying high-end sound with Aura note V2.
EXIMUS DP-1
$3195.00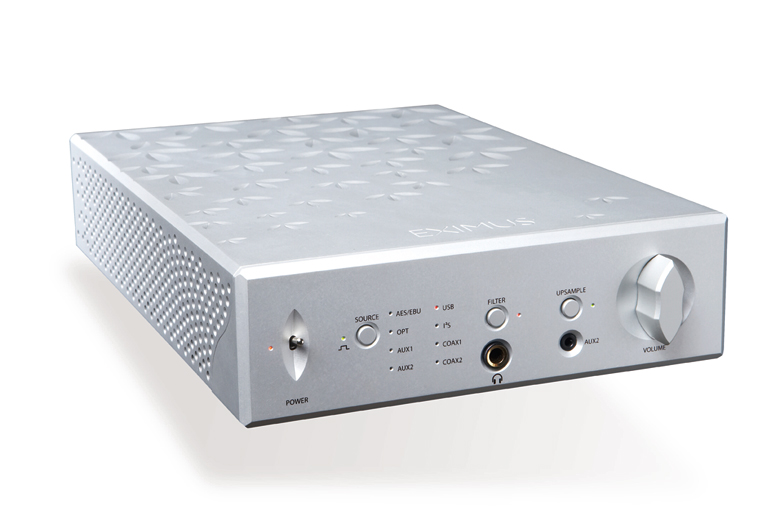 The EXIMUS DP1 is a high-end digital to analog converter up to 192kHz/24Bit, which can also be used as a pure preamplifier and top-quality headphone amplifier. Reviews have all been exceptional.

The DP1 has 6 digital inputs including USB 2.0. Each input supports playback of files up to 192kHz/24Bit (44.1, 48, 88.2, 96, 176.4, 192kHz). For USB this is accomplished with the ultimate USB 2.0 solution from XMOS with its super-quality oscillators (2 separate oscillators for the multiples of 44.1 and 48kHz).

Features:
DIR(Digital Input Receiver)
192kHz sampling frequency support
Low jitter recovery mechanism for a very low jitter clock recovery
Very high sensitivity differential input circuit
External noise reduction circuit for minimizing transmission errors
ASRC(24Bit/192kHz upsampling D/A conversion)
Upsampling up to 192kHz
THD: 133dB
Dynamic range: 142dB
DAC(D/A converter)
THD: 0.0004%
Dynamic range: 132dB

Power supply
Custom designed power transformer
Very low output impedance
Line voltage selection 100~117V/220~240V

PCB design
Separated digital and analog circuits design to minimize the digital noise