LSA Amplifiers
TUBE AMPLIFIERS
VT-70 Integrated EL-34 tube Remote controlled amplifier
$1399.00
Currently priced at $1,299.00
+ freight
Now shipping from stock
.
Call us at 770-667-5633 to order
In the latest 2023 Stereophile they rated it Class B and said:
"As long as you couple it with reasonably efficient speakers, it can hold its own against upmarket competitors costing several times as much. Affordable, delectable, and just about unflappable, this LSA VT70 is a tonic in inflation-blighted time"
Read the review at: https://www.stereophile.com/content/lsa-vt-70-integrated-amplifier
See the Class B rating here: 
https://www.stereophile.com/content/recommended-components-fall-2022-edition-integrated-amplifiers-receivers
Runner up in Stereophile's Product of the year


The new June 2022 review from Twittering machines is up.
"How? I'm back to that question but it's unavoidable in this case. How does LSA/Underwood deliver this much goodness for $1299? As the old saying goes,
Ours not to reason why, ours but to listen and smile. Which is exactly what I did throughout my listening time with the LSA VT-70 Tube Integrated Amp—smile. A Cheshire cat's meow of a smile."
They summed with:
"All things considered, the LSA VT-70 is one helluva hifi bargain, offering a price / performance one-two punch that makes it among the easiest recommendations I've had the pleasure of making. If your speakers can live on a stout 35 Watts and your tastes run toward tubes, I doubt you will find a more affordable and enjoyable contender."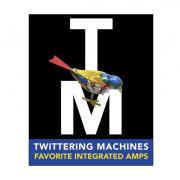 Part Time Audiophile 2022 Best integrated amps
"Once you get past its screaming deal of a price, this EL-34 based integrated amplifier proves that you can build a completely satisfying high-end audio system for around $5K. Nicely built, appropriately heavy and yes, it has that beautiful and slightly modern tube amp sound that is quite common these days–for two to three times the cost. The Living Sounds Audio crew are experts at scouring the world for the best audiophile values, and their expansive involvement throughout the supply chain is what keeps the VT-70 so affordable–not cutting corners on the design. A Reviewers Choice winner."
In the new Headphone.guru review they say:
Furthermore, with its epic soundstage, laser-sharp imaging, deep bass, and linear timbre, along with its incredible musicality regardless of musical choice, the VT-70 is one of the better headphone amplifiers that I have listened to, competing with offerings from other manufacturers at two to three times the price. And that doesn't even take into consideration its ability to drive Loudspeakers, which will be covered in the other half of this review over at 
HiFiAudio.Guru
.
If I needed to go out today and purchase a new reference amplifier for headphones, the VT-70 would very likely be my first choice.
Read the full review:
https://headphone.guru/lsa-vt-70-tube-integrated-stereo-amplifier-headphone-amplifier-best-of-both-worlds/



2022 Product of the year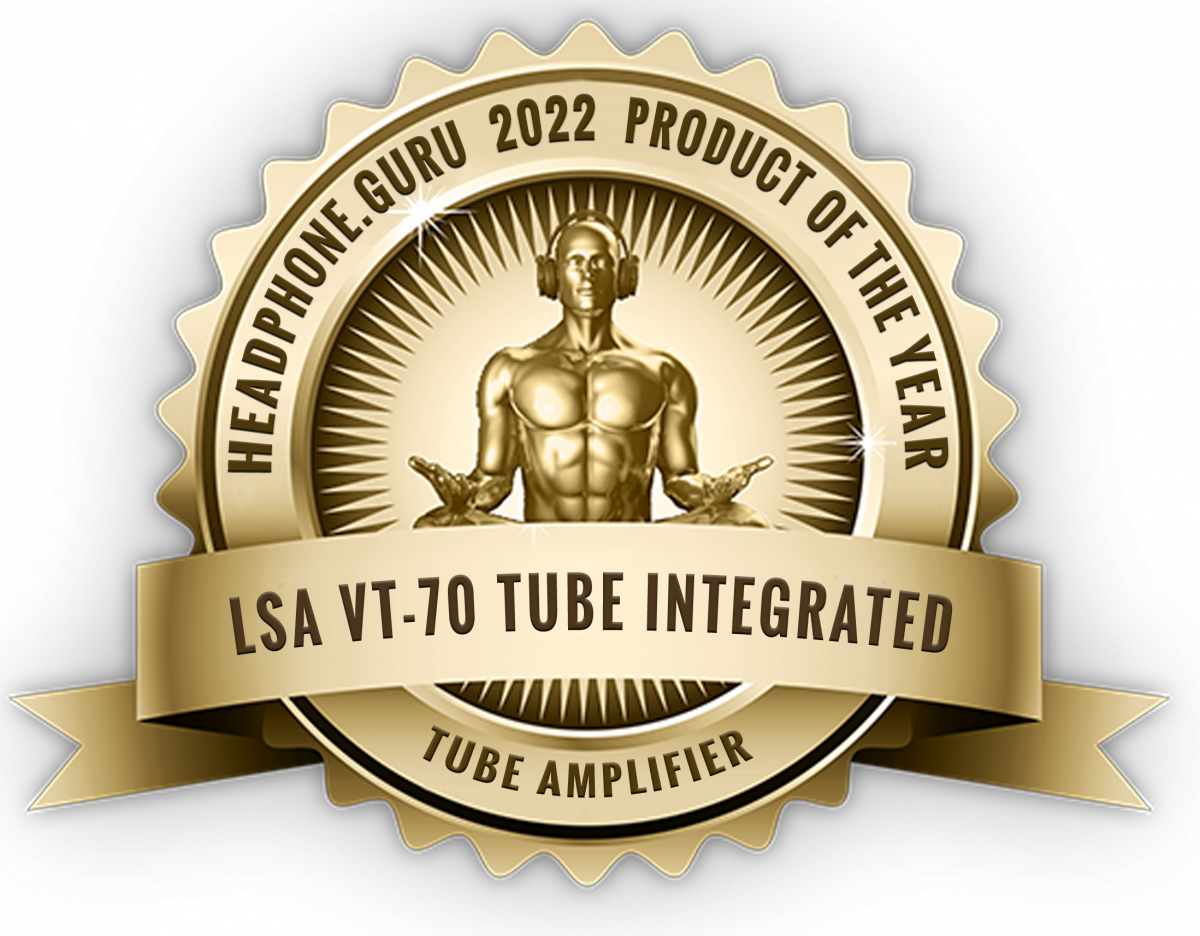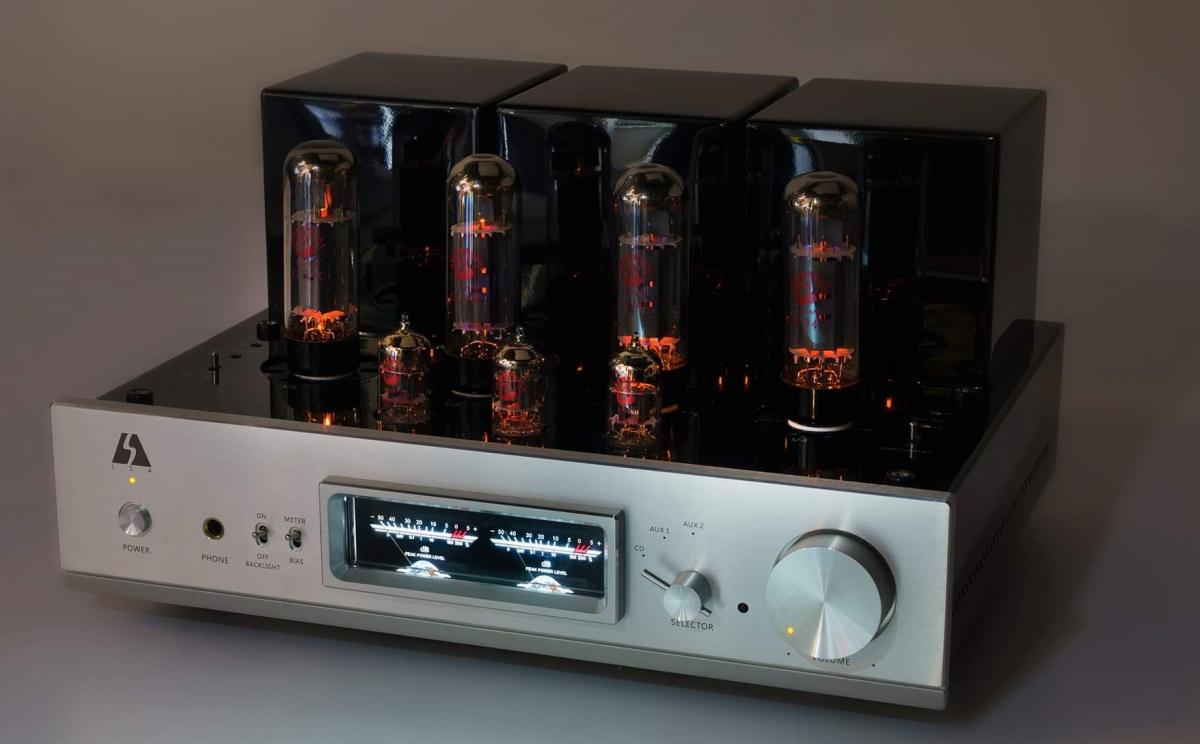 Part Time Audiophile
The Best Integrated Amplifiers | Buyers Guide 2023
In the Part Time Audiophile review they say:
It was hard to avoid the words "for the money" with the LSA VT-70 integrated amplifier review—when you listen to it, you'll constantly use cliches such as "
punches above its weight" and "giant killer.
" I had to get past that because the VT-70 just is. There's a logic and reason behind its excellence, and it's not completely tied into its price.
It has the warmth, the clarity through the midrange and the linearity I need from an EL-34, and it asks for so little in return. Once again, this is one of those products that I wish they had when I was a journeyman audiophile curious about getting into tubes for the first time. If that sounds like you, take a chance on the VT-70. I can't think of a better centerpiece for an under-$5,000 system.
Read the entire review at: https://parttimeaudiophile.com/2022/03/25/lsa-vt-70-integrated-amplifier-review/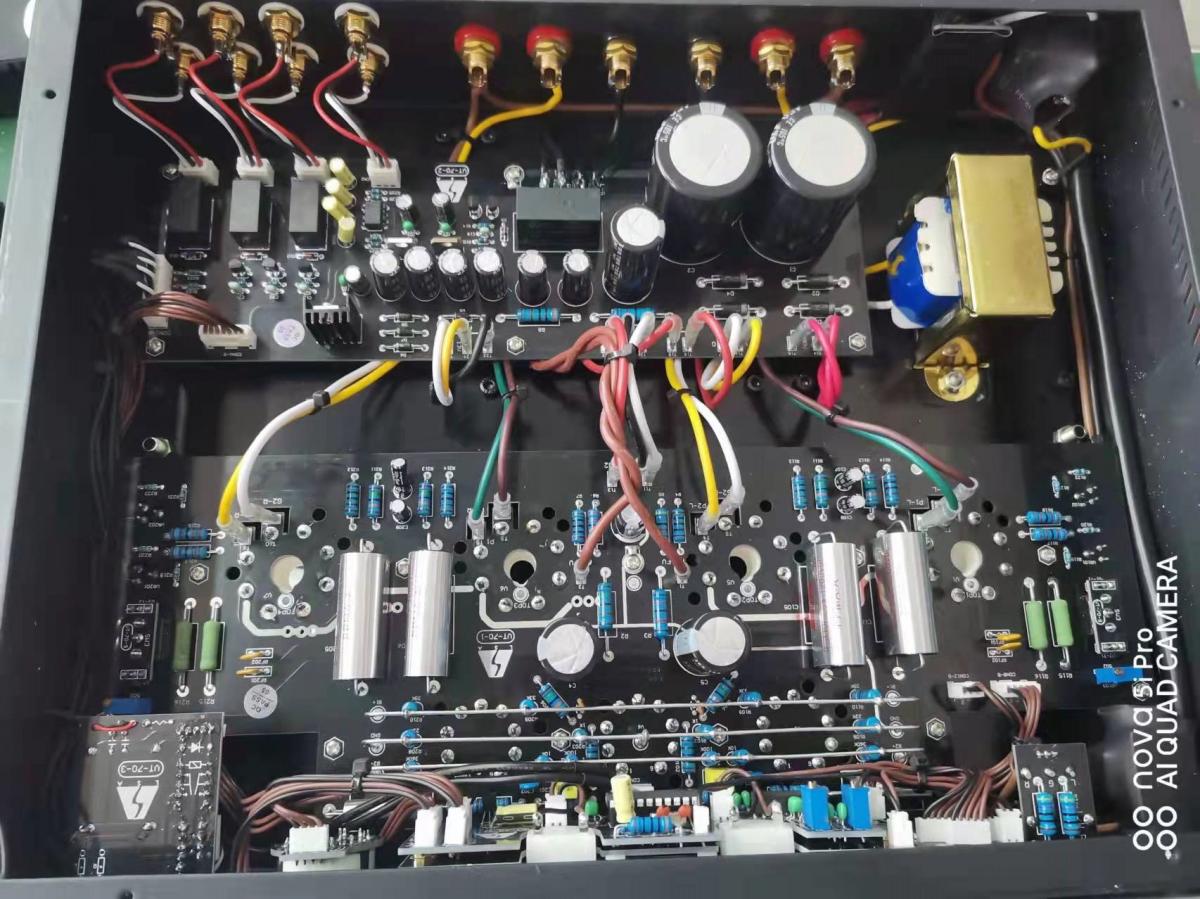 In the summation of the 2 part review on the speaker amp side of the VT-70 Hifiaudio.guru summed with:
"For the time being, the VT-70 will remain as my reference amplifier for all speaker tests not to mention personal listening. I cannot recommend this amplifier enough, dynamic, balanced, and musical with a huge three-dimensional soundstage and precision imaging at what is for a tube amp, pennies. Add on top of that a reference-quality headphone amplifier and it is the perfect solution for the budget audiophile."
Read the entire part 2 at:
https://hifiaudio.guru/2022/03/16/lsa-vt-70-tube-integrated-stereo-amplifier-headphone-amplifier-best-of-both-worlds/?fbclid=IwAR0c117TxPuuge2ME1gmZFjQ5hzlLk3tyveMhiUxPaUMQj_IH_FmA3WyalM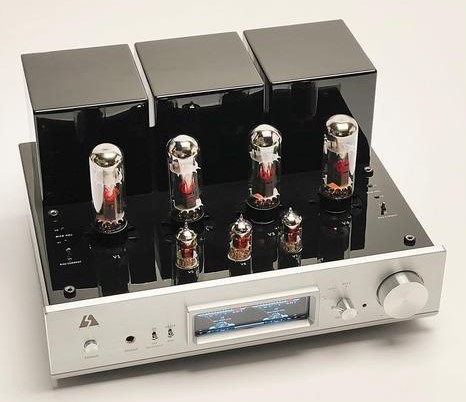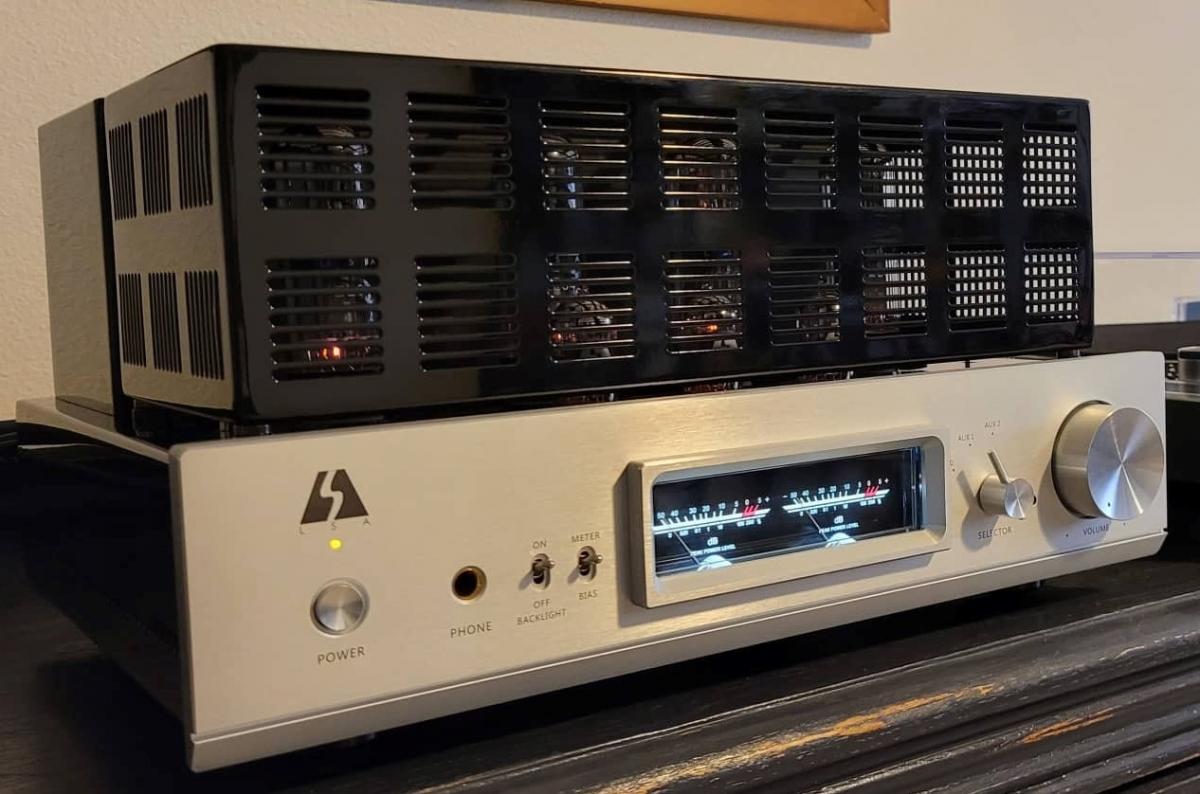 Our new VT-70 is a 35wpc remote controlled Ultralinear Class A/B integrated EL-34 based amplifier. It has
3 inputs, a headphone amp and a subwoofer output
. The damped meters work for both biasing as well as power output. It uses modern era production techniques with a balance of boards and point to point wiring. It includes an elegantly crafted, piano black, tube cage.
These amps are voltage switchable and we do ship worldwide
This 46 pound amp is PrimaLuna's worst nightmare
Check out the review in Tone Audio at:
https://www.tonepublications.com/audiophile-apartment/the-lsa-vt-70-integrated-amplifier/
They sum with: "The LSA VT70 is the perfect amp at the perfect price, whether investigating high - performance audio for
the first time, taking your first spin with a tube amplifier, or perhaps looking for a great second system. It's musically satisfying,
aesthetically pleasing, and gets the job done."
Highly recommended.
#toneaudioapproved

Specs

Power Output: 35W + 35W (RMS 8 ohm)

Ultralinear design, Class A/B,
THD: 1% (1kHZ),
Frequency Response: 20Hz-40kHz,
Input Sensitivity: 200mV,
Input Impedance: 100k Ohm,
Output Impedance: 4 ohm, 8 ohm,
S/N Ratio: 88dB,
G.W shipped: 51 pounds

Amp weight 46 pounds
Power Consumption: 230W,
Tubes used: 12AX7*1, 12AU7*2, EL34*4
Size: 14.75"w x 8.85"h x 11.5"d

2 year warranty and 6 months on tubes
Please note there is a 2 year warranty but on international sales the customer is responsible for all freight charges on any warranty work if ever required.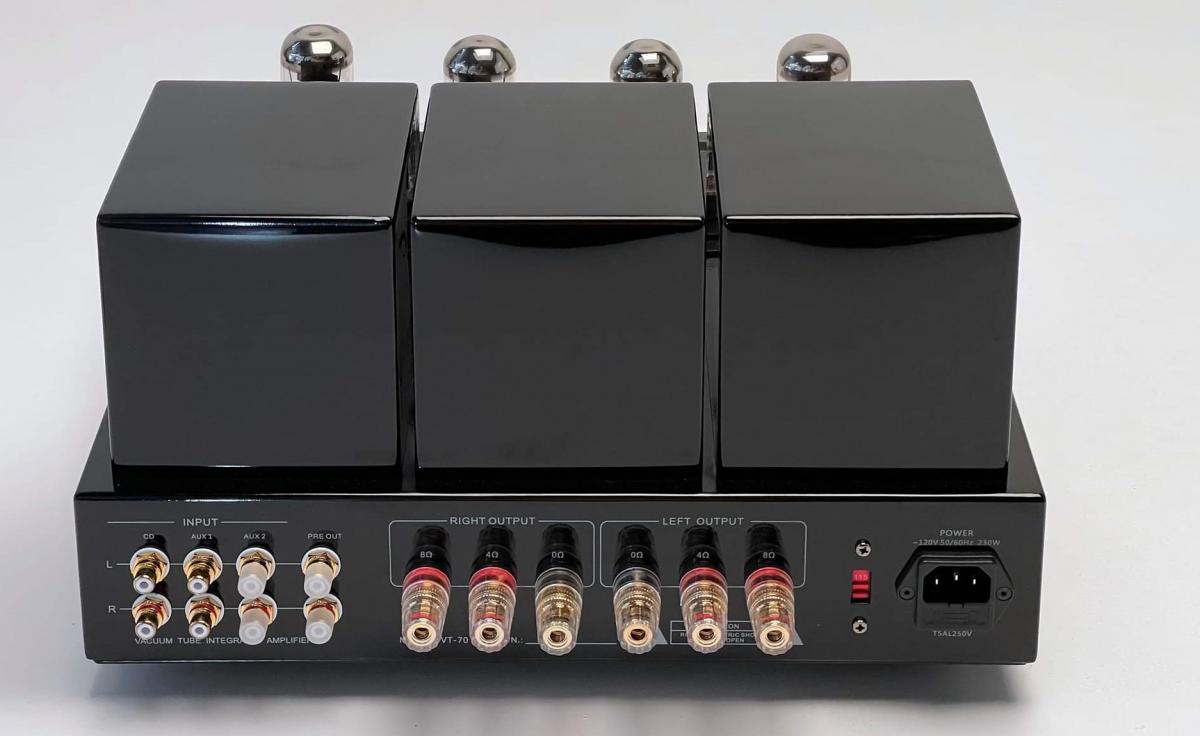 Rear shot with preamp out for subwoofers
 Metal remote with volume & mute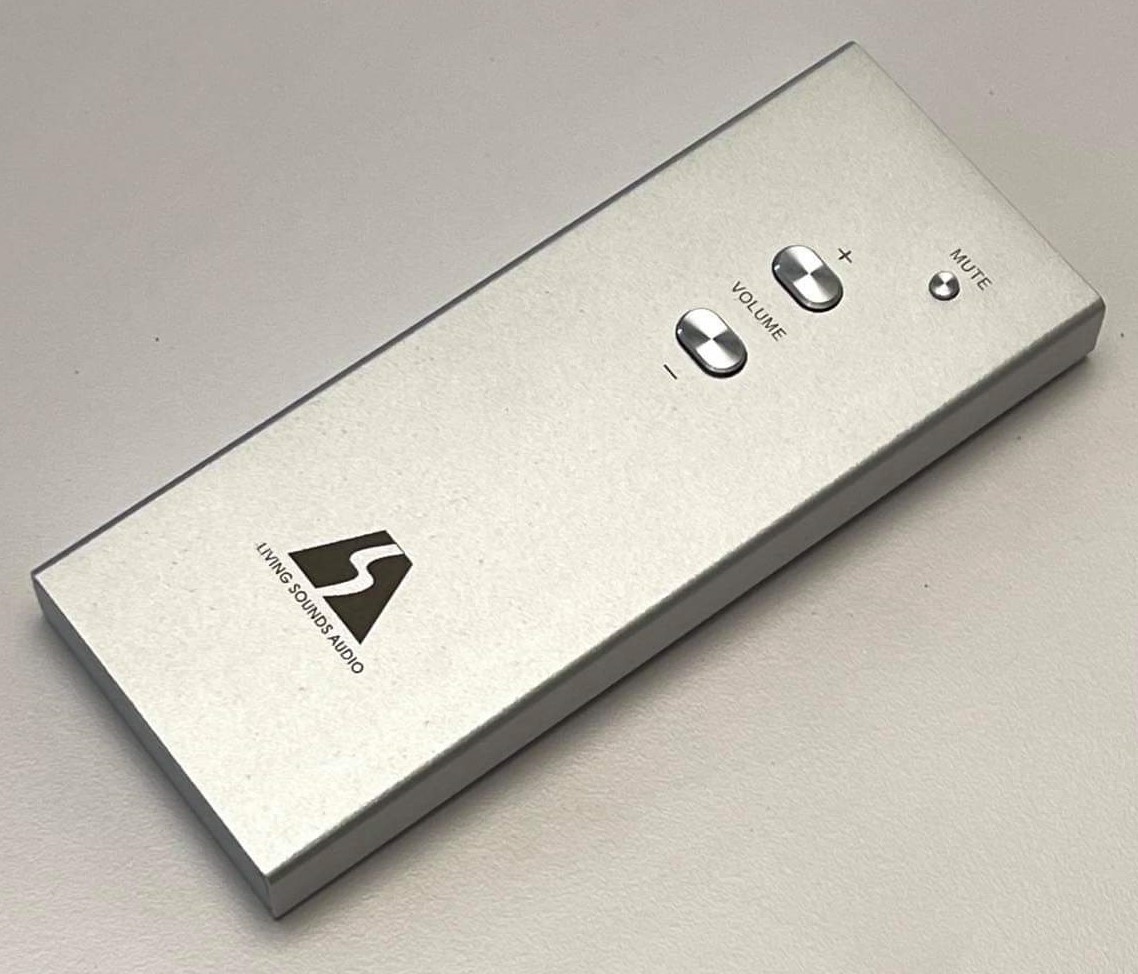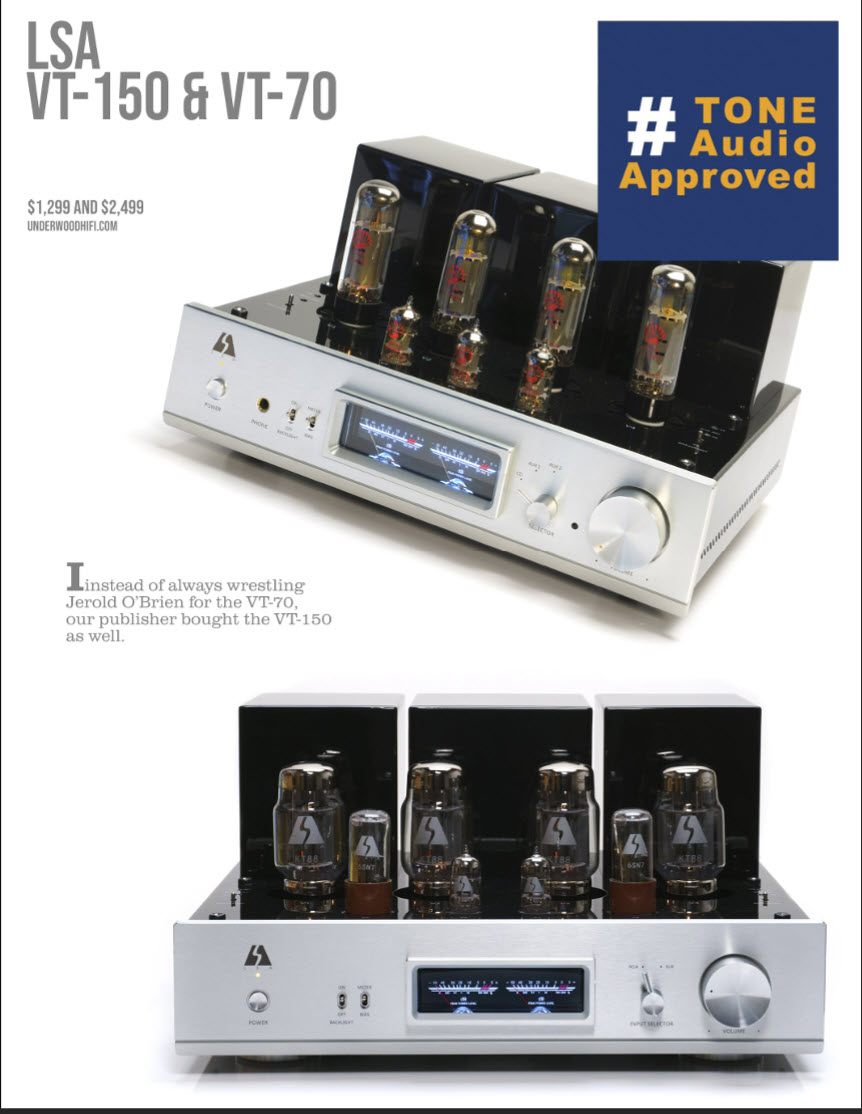 LSA VT-150 KT-88 based stereo tube amplifier
Internet Direct retail $2995.00
Intro sale $2299.00
Two for $4000.00
IN STOCK FOR IMMEDIATE SHIPMENT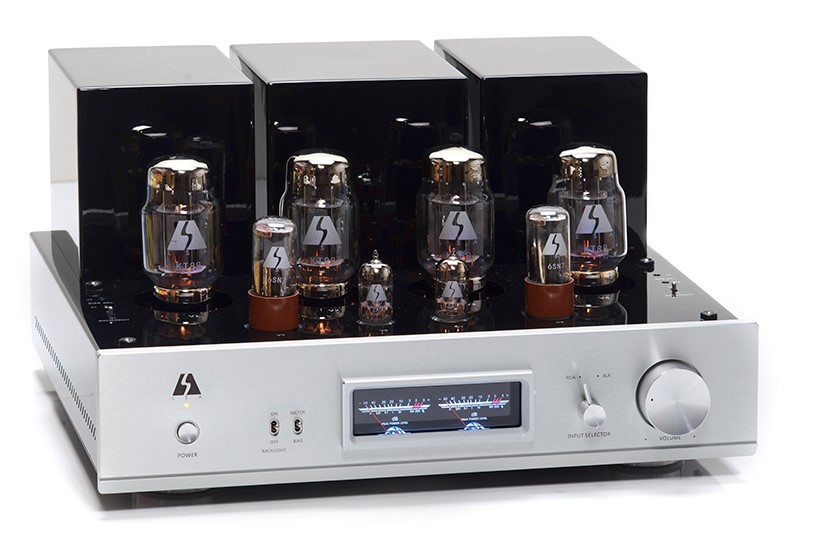 Shown with KT-150 tubes which we do not offer - It comes with KT88 tubes standard

The VT-150 is a stereo KT-88 based tube power amp that puts out 80 watts per channel in hi bias mode of 60 in low bias. It can be strapped into mono and doubles in power to 160 watts. It has a front panel volume control for use in a biamp system to level match amplifier to a second amp. It has front mounted input switching between RCA and XLR inputs. It can also be used as a 2 input integrated amplifier. Run a phono stage into the RCA ins and DAC into the XLRs.

In the July 2023 Sound Advocate review they said:
"Eventually, I started thinking to myself at its retail price of $2299, vs. the Allnic, currently selling at approximately $7950, this is one of the few tube amplifiers I have heard that can take on much more expensive solid state as well as tube units in the current high-end marketplace."
"The build quality of the VT-150 is excellent while the unit was as quiet as a church mouse. It had an extremely subtle yet very wide stage width from the loudspeakers that I was using. I must not forget to mention its depth perspective, assuming the speakers and room are up to the task, which was quite deep and very stratified in my tuned listening room."
" The amplifier had all the subtlety your loudspeakers will allow you to exhibit with an open, airy, and creamy midrange response. The overall sound, in its own way, was quite equal to some of the best solid-state amplifiers one could muster up. Not missing a beat, the mid/treble was silky sweet, yet distinctive when called for and not what you would expect from an amplifier at this price point."

They summed with:
"There can be no doubt that at the suggested price of the VT-150, you will be getting musical satisfaction that will never urge you to start auditioning tubed power amps at nearly twice its price or more. This product offers true value and exquisitely musical sound quality that most enthusiasts will find hard to ignore. Try to get an Audition of the LSA VT-150 in your system and see what I mean. The LSA VT-150 is an excellent amplifier and a true bargain to boot! It is a definitive BEST BUY, five-star performer!"
Read it here: https://www.thesoundadvocate.com/2023/07/lsa-vt-150-stereo-tube-amplifier-appraised/

In the secrets review they said:
"At $2995.00 this tube amp compares in specs and in sound quality with higher priced tube amps, some selling for 2 to 3 times the price. Currently, as the amp is being introduced, it is selling for $2499.00 making it an even better deal. I heard the amp driving different sets of speakers, on a variety of program material. It's dead silent when it is not playing anything, and when it is playing music, it is silky smooth with an excellent low end. The mid-range is engaging, and while I was pretty neutral on tube amps before I auditioned this amp, you'll now find me enthusiastic."

Read it here: https://hometheaterhifi.com/reviews/amplifier/integrated-amplifiers/lsa-vt-150-80-wpc-power-amplifier-review/

In the Tone audio review they said:
"Tracking through a wide variety of different music is a joy with the VT-150. It is dynamic enough to play classical music or heavy rock as loud as you need yet offers great linearity at lower volumes. Even listening to the CSN debut album on MoFi at very low levels with the Dynaudio Confidence 20s is incredibly engaging. Yet cranking the volume way up for some Public Enemy and Slayer proves it delivers the goods"
In addition to having solid, controlled extension on both ends of the frequency scale, this amplifier can generate a large sound field in all three dimensions. There's a lot of "vacuum tube magic" going on here, to be sure."


They summed with:
"And, putting a $2,500-$3,000 amplifier in the context of the $7,500 to $15k system it is more than likely going to end up in will leave you thrilled with the purchase. If you've been dreaming of investigating a tube amplifier, I can think of no better place to start your journey.  For now, staffer Jerold O'Brien will be using this one on a daily. His daughter took the VT-70, so how can you argue with that?"

Highly recommended.

Read the review here: https://www.tonepublications.com/review/the-lsa-vt-150-integrated/
 
Specs
Power Output Low Bias with KT88 Tubes:60W+60W(STEREO-low bias for maximum tube life)
                                                      120 watts Mono
Power Output High Bias:        80W + 80W     (STEREO-High bias for maximum power)
160 watts Mono
Power Output with KT150 Tubes (user supplied only): 100W+100W(STEREO)
                                                      200W(MONO)
Distortion: 1%(1kHz 18w) 1.7% @ 60 watts                    
Frequency Response: 20Hz~40kHz
Input Sensitivity: 1000mV                           
Input Impedance: 100kΩ
Output Impedance: 4Ω,8Ω
S/N Ratio: 88dB                               
Standard Tubes used in the Amplifier: 12AU7×2、6SN7×2、KT88×4
Comes with KT88 tubes
Balanced and Single ended inputs
Front mounted volume control-Can be used as an integrated amp
Front mounted RCA/XLR switch
Power meters that also do bias
4 & 8 ohm outputs
Switchable voltage
Weight: 80 pounds
Size:
17'w x 14"d x 9"h
Shipping size:

22"w x 20"d x 14"h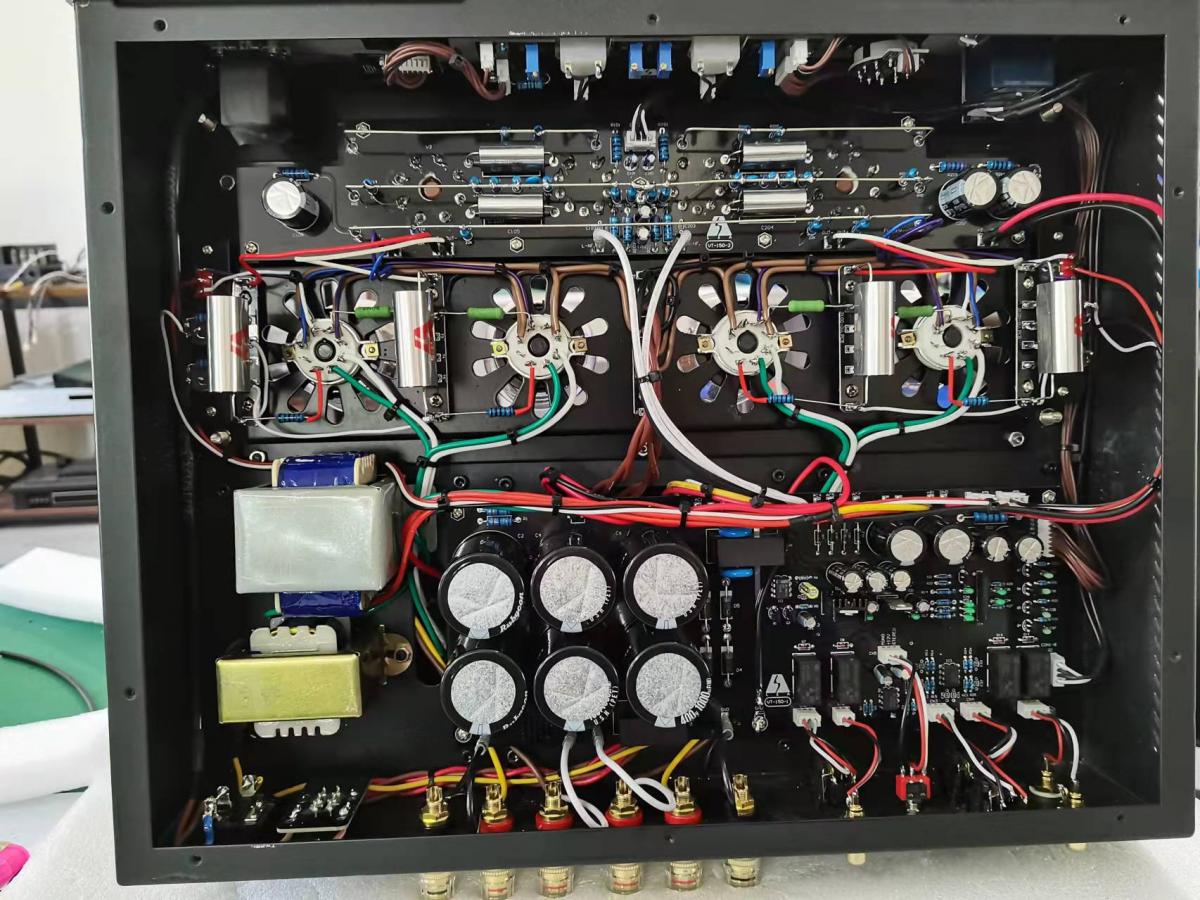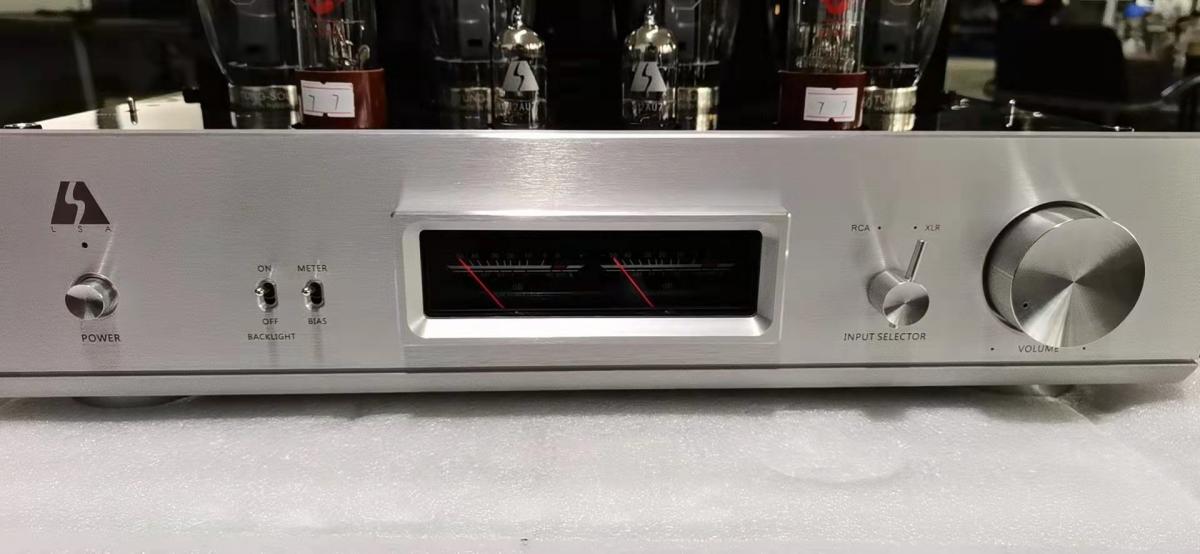 Front plate shot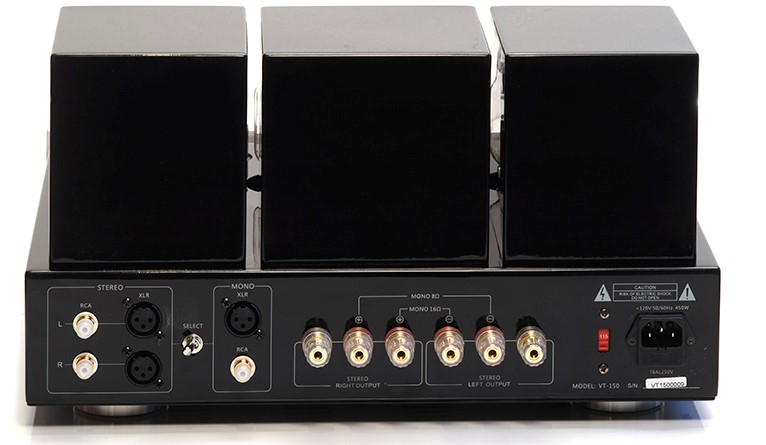 Rear shot
Discovery Warp 1
150 watts per channel stereo power amplifier
$1499.00
Sale price is $1199.00 delivered
New shipment just arrived and NOW SHIPPING
In the

July 2023 Stereophile

Warp-1 got a great review. They said:
"There are two ways to think about the LSA Warp-1. You could think of it as a category killer, a great sounding amp at a bargain price, Class D finally bought to fruition for almost all budgets. Or you could think of it as a low risk, high reward way for an open-minded skeptic to give Class D a try"
"The phone number on on Underwood Hifi's website gets you right to Walter Liederman. Talk to him about an in-home trial, but be forewarned : Your ears old ideas about Class D amps may be proven wrong, and your mind may be changed."



TAS
Sept 2023 Best Power Amplifiers: $1,000 – $3,000
TAS 2022 Product of the Year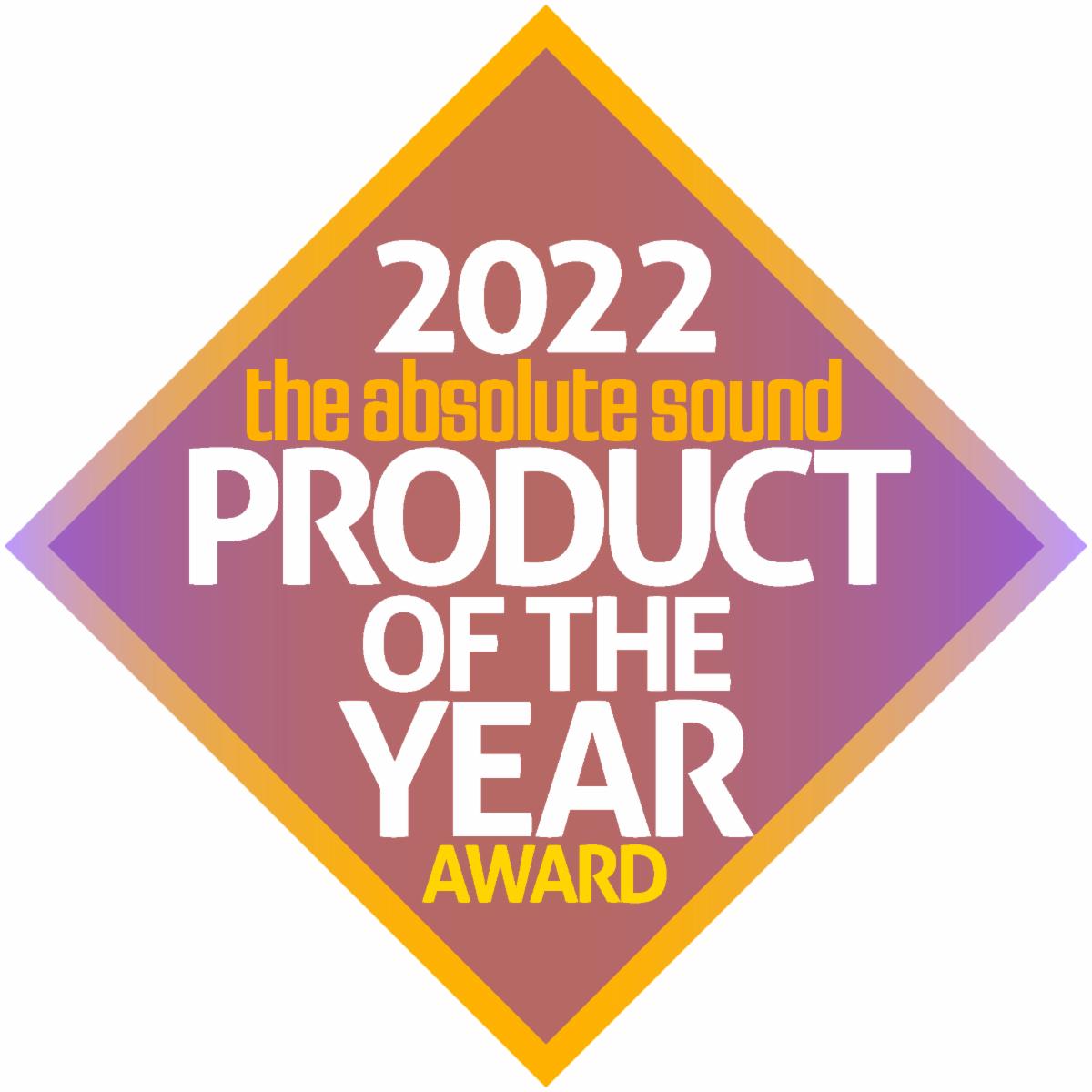 In the Oct 2022 The Absolute Sound review Steven Stone summed with:
"

Given its rather modest price of $1495, you might be tempted to write off the Warp One as just another me-too, mid-fi Class D power amplifier. That would be a mistake. I have, over the years, listened to plenty of Class D power amplifiers…so far,
the Warp One is the best-sounding one I've reviewed.
If you have loudspeakers that are at least reasonably efficient (or better), and you have no need to warm up their sonic personality, the Warp One power amplifier could be an excellent and exceedingly rational choice as your next reference power amplifier.

"
Read the review here: 
https://www.theabsolutesound.com/articles/lsa-warp-1-power-amplifier/
In their recommend products 2023 write up Part Time Audiophile said:
"Another class D amplifier that made us seriously reconsider how we felt about Class D power amplifiers, the Warp One delivers 150 wpc into 8 ohms and 250 into 4 ohms, sounds like a "compact powerhouse" and still weighs next to nothing. The LSA's deepest bass performance was impressive and unique–it sounded tight and controlled and always honest.
A Reviewers Choice Award winner."
In the Secrets review they summed with:
The LSA Warp 1 is also a lightweight, cool-running amp that is perhaps the best value in stereo amps at this time. You can't go wrong, especially at the current sales price of $1,199 delivered! Recommended.
Read the review at: https://hometheaterhifi.com/reviews/amplifier/power-amplifier/lsa-electronics-warp-1-stereo-power-amplifier-review/
Named Amplifier Product of the Year by Part Time Audiophile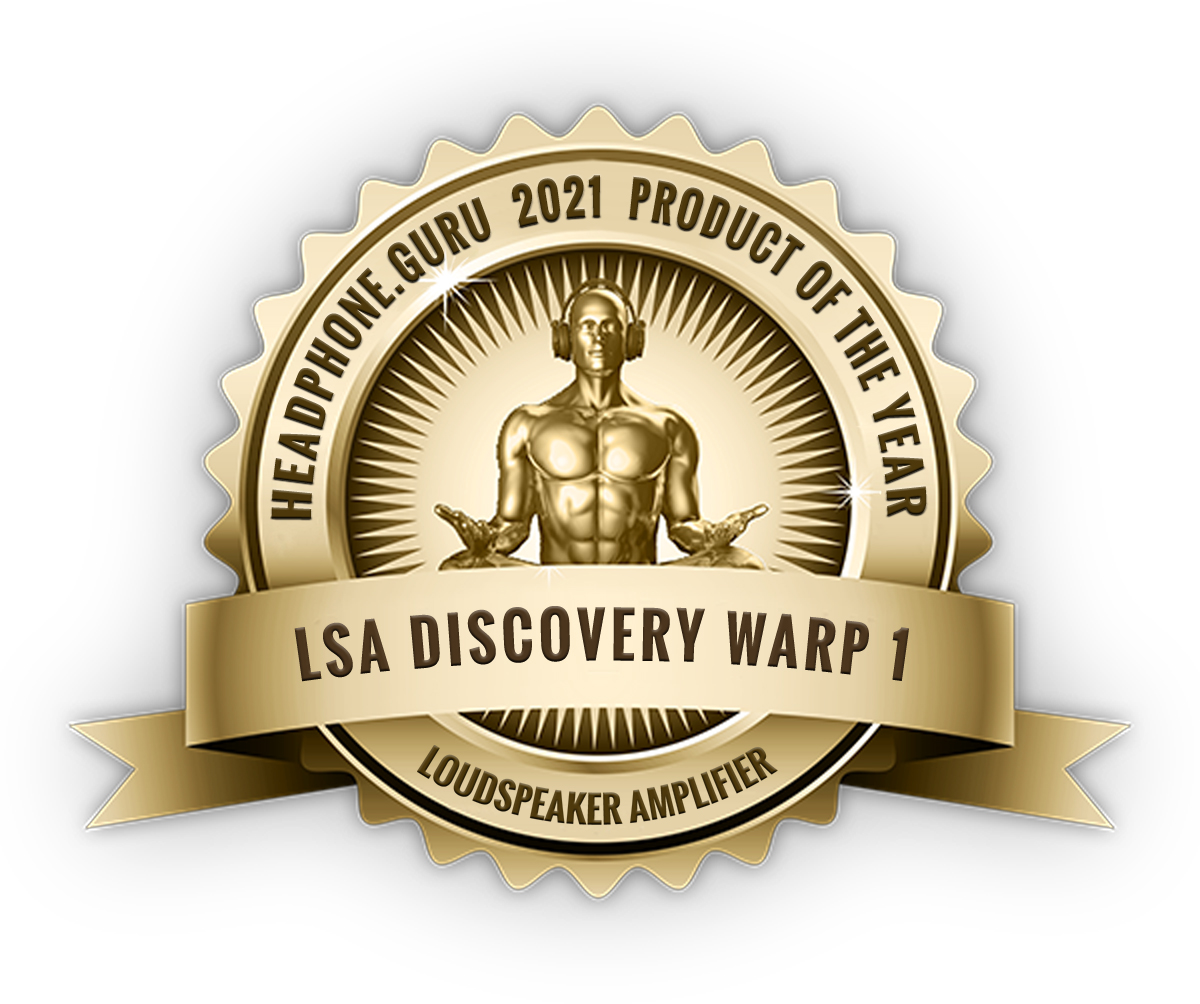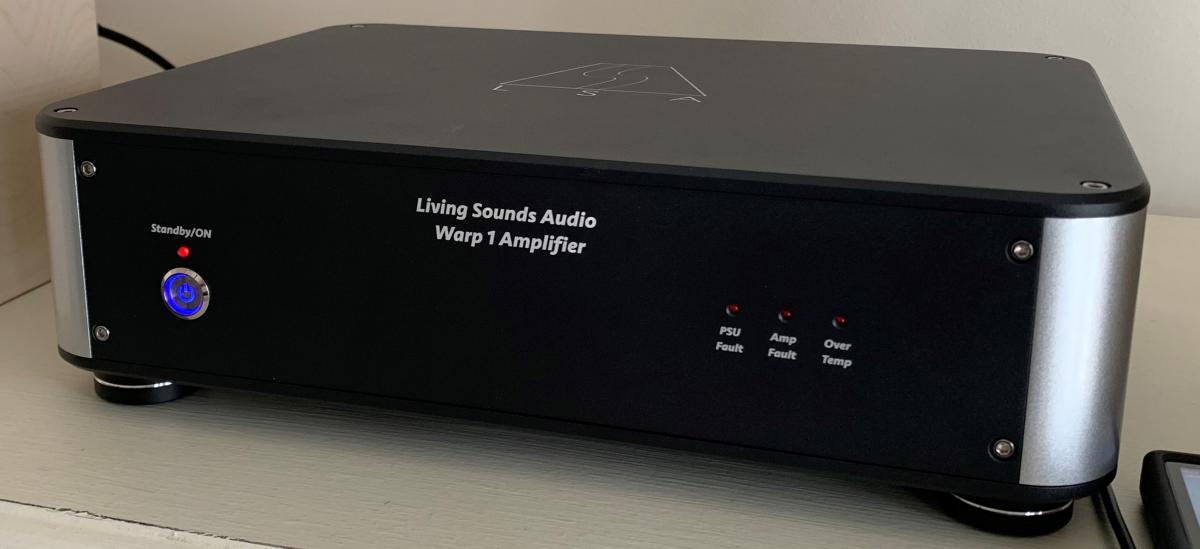 See the Thomas & Stereo youtube review here:
https://www.youtube.com/watch?v=j6j3RRCllSA
We sent on amp to the Netherlands to a customer who saw the above review. He posted:
"We have had some more time to listen to the Warp 1 and we get to love it more every day.
My wife and I decided that the Purifi amp can go
, so that one is now up for sale. The Warp 1 emits more energy in a way. The sound is more powerful, more full bodied and also more 'phase correct' than the old amp. Were we used to have 'peaks and dips' when walking around the room with the old amp, that is far less the case with the Warp 1. It is amazing, but even if you stand beside or even behind one of the speakers, the stereo image is still kind of intact. You can literally walk through the room and the sound will not change that much. Also the presentation is more relaxed, with darker backgrounds and very smooth."

"It is really difficult to describe, but at them moment listening to Numinous by Those Who Ride With Giants and the presentation is so smooth and relaxed, yet full and energetic at the same time. There are for sure better amps, as in more powerful or more neutral, but this one sounds so freakin' fine in our setup. So the experiment was successful and we are very happy with the amp in our setup."
Thanks
@xrk971
for designing this amp.

BR,
Richard
Our new Discovery Warp 1, 150wpc, stereo amp will be the sonic class leader at its price point. It outputs 250 watts at 4 ohms. Is is 2 ohm stable as well. It is the perfect mate to our DPH-1 preamp/DAC above.
Now shipping.

From the Nov 2021 Headphone.guru review:
"The Living Sounds Audio Discovery Warp One Stereo Amplifier, simply put, is the best sounding Class-D amplifier I have ever heard, and this is from someone who once worked for the company that made the first High-End Class-D amplifier. With its musicality, power, linearity, abyssal noise floor, exciting dynamic range, and excellent three dimensional soundstage it is one of the best if not the best, amplifiers in its price range full stop."
Gary Alan Barker – Editor, HiFiAudio.guru / Headphone.guru November 2021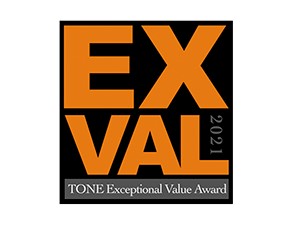 The first review in Tone Audio summed with:
"Consider my attitude changed. The LSA Warp 1 is a great amp, period. Class D has matured, and very well I might add. For $1,195, we're definitely awarding this baby an Exceptional Value Award. Job well done."
Read the entire review at:

 
https://www.tonepublications.com/review/review-the-lsa-warp-1-power-amplifier/
In the StereoTimes review they say:
"Is the Warp 1 a perfect amplifier? No, few amplifiers might be considered that, and those recommendations would still come with caveats." "
What the Warp 1 does for its mere $1499 price (Sale Priced at $1199) is extraordinary, delivering weight and dynamics in a musically satisfying way that defies its price category."
"
The Warp 1 doesn't sound at all like any of the Class-D's I've experienced to date – It's a big step forward from its predecessor, the EP 100.2SE, which I also enjoyed in its day. While I have minor quibbles, its errors are those of omission, not commission. 
The Warp 1 is as engaging as it is affordable, an amp that offers a surprising amount of air, ease, and musicality for extending listening enjoyment. While we don't get many visitors these days due to COVID, both of my audiophile friends who stopped by to hear the Warp 1 said they wanted one."
The state of the art layout was made using double planes stitched together with thousands of vias wherever an ultra-low impedance path was needed. Vias are traces that connect layers of a circuit board. They are made by drilling a hole and plating metal on the walls. For a 2 layer board, vias connect the trace on the top to the bottom side. On multi layer boards, they are the only way to access the circuit buried inside the outer layers. We do this to ensure extraordinary signal transfer which gives you ALL The Music and Dynamic Contrasts.
Attention was paid to keep current loop areas as small as possible. Power input paths were kept as short as possible as well.  The signal integrity is our primary focus here. Paying attention to these parameters yields phenomenal low noise for Blacker Blacks and Deep Soundstage that will amaze.

The ground paths were designed with a star hub topology (note that the power entry jack is in the middle of the board).  Ultra-high current low distortion CoilCraft flat copper wire SER shielded inductors for the output filter provide unfettered current flow while ensuring the minimum in distortion.  These are techniques found in Amplifiers at 5 x the price.
The PCB is an extra thick 2mm FR4 with 2oz (70um thick) copper traces and electroless nickel immersion gold (ENIG) finish.  All of these finer points add up to a sum that is greater than its parts, thereby yielding a Class D amp that sounds dynamic, engaging, natural, and non-fatiguing… so you therefore get a product that performs at many times it's price --- but most importantly honors the Musical Event in a very real way.
 
The Class D amplifier is just the core, and it must be supported by a state of the art low-noise power supply and buffer preamp, both of which are custom made for Warp-1.  An oversized 600w switch mode power supply provides the amplifier with an abundance of power on-tap without a hint of hesitation.  Bass Slam will delight you track after track.
 
The Warp-1 has a custom made signal input buffer that accepts either balanced (XLR/TRS) or single ended (RCA) sources and utilizes our choice for best results --- the superb sounding state of the art Texas Instruments OPA1656 operational amplifiers for signal conversion and amplification.  The buffer has a DIP switch that allows selectable gains to match any source.  The gain on the input buffer can be selected from 0dB, 6dB, 14dB, and 20dB.  The TPA3255 amp has an intrinsic 22dB of gain so the setting from the factory is 6dB for an overall 28dB gain.  For most systems this will be the perfect setting to ensure trouble free, low-noise operation.
 
Some applications may require lower gain so 0dB can be selected for overall 22dB of gain. The 14dB setting will give an overall 36dB of gain which might be useful when playing from a less powerful source – perhaps a Lower Gain Preamp.  We would prefer that the 20dB setting not be used as this is just too much gain for most applications.
 
These components and techniques combine together to yield an amplifier that has a performance in the rarified air of 130dB signal to noise ratio. Even without a source playing, the Warp-1 will be absolutely silent with the ear pressed to the speaker cone - you cannot tell the amp is turned on unless the LEDs were glowing.  This amp can be used in every type and sort of High Performance Audio System with spectacular results.
 
The Warp-1 amp redefines what an affordable Class D amp can sound like.
These amps are voltage switchable and we do ship worldwide
Please note there is a 3 year warranty but on international sales the customer is responsible for all freight charges on any warranty work if required.
14" wide x 10" deep x 3.25" high/4" including the feet
150 watt/ch into 8 ohms @ under .005% distortion
250 watts into 4 ohms @ under .006% distortion
2 ohm stable
 

MAXIMUM AUDIO OUTPUT CURRENT:  17 A peak, per channel, both channels driven

 

INPUT SENSITIVITY

Low-Gain = 2.7 Vrms, Gain = 22 dB

Mid-Gain = 1.4 Vms, Gain = 28 dB

High-Gain = 0.55 Vrms, Gain = 36 dB

Gains Selectable via DIP Internal Dip Switches on Input Buffer

INPUT IMPEDANCE: 25 k Ohms (Single Ended or Balanced Inputs)
Fully Electronic, No Relays

Mute Sequencing

Distortion Detection (Clip Warning)

Short Circuit Protection

Over Current Protection

Over Temperature Detection and Protection

SOA Detection (Output device safe operating area)

PSU Fault Protection
SNR & DYNAMIC RANGE
Rated output relative to output noise, inputs shorted:
115 dB
NOISE VOLTAGE
Output noise voltage, inputs shorted:  -119dBV, 1.1 uVrms





Warp one rear RCA & XLR inputs and binding posts
Voyager GAN 350
350wpc Balanced Power Amplifier
$3,000.00
Very few left

Above is a rendering
Our new LSA
350 watts/ch power amplifier,
 Voyager
GAN 350
, is now shipping. This fully balanced amplifier is a breakthrough product featuring a
GAN (Gallium Nitride) FET Output Power Stage
 as found in products selling for many times our $3,000.00 price. This is a very sophisticated design and not just a Class D amp with GAN FET's. The current competition sells for $32,000.00, $18,500.00, $15,000.00 and $7500.00 with 80 watts. Our GAN Output Power Stage provides even better Audio performance through the reduced THD+N and IMD that is only afforded by the newest in eGaN FET Output Device technology.  Both of these enhancements are prohibitive with the legacy Silicon FET technology due to both the inherent limitations of the processes, and the resulting sacrifices in the desired efficiency of the system solutions. 
These better efficiencies allow for increased Audio bandwidth without the "out-of-band" noise that is typical of legacy Class D amplifiers.
These performance differences, along with an even better EMI/EMC profile are the result of the 'almost ideal' switching waveform that is achievable with this new eGaN FET technology. 
The much faster switching times, the lack of 'overshoots' and 'ringing', along with the much reduced "Dead-Band" timing of the eGaN FET Output Stage allows for unmatched linearity across the entire Modulation range.
With the significant reduction in "ON" resistance and Gate capacitance of the eGaN FET, our amplifiers provide unmatched  Output Impedance and THD/IMD, resulting in the need for very low feedback – further reducing any issues caused by complex Output Speaker loads and Back-EMF from the transducers.  This means you get a greater depth of field, blacker blacks and greater transparency than standard ICE or Hypex Class D type amps.
This technology fixes all the issues that Class D amps have historically displayed.
AND

Get up to $1,200.00 or more in trade for any working amp towards this new technology.
Call us to discuss this superb new amp at 770-667-5633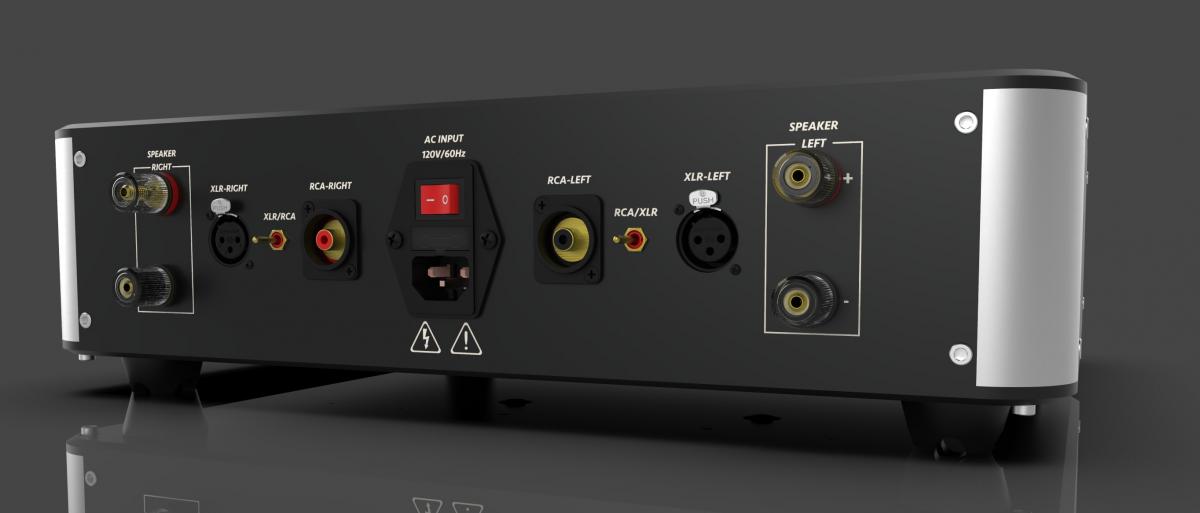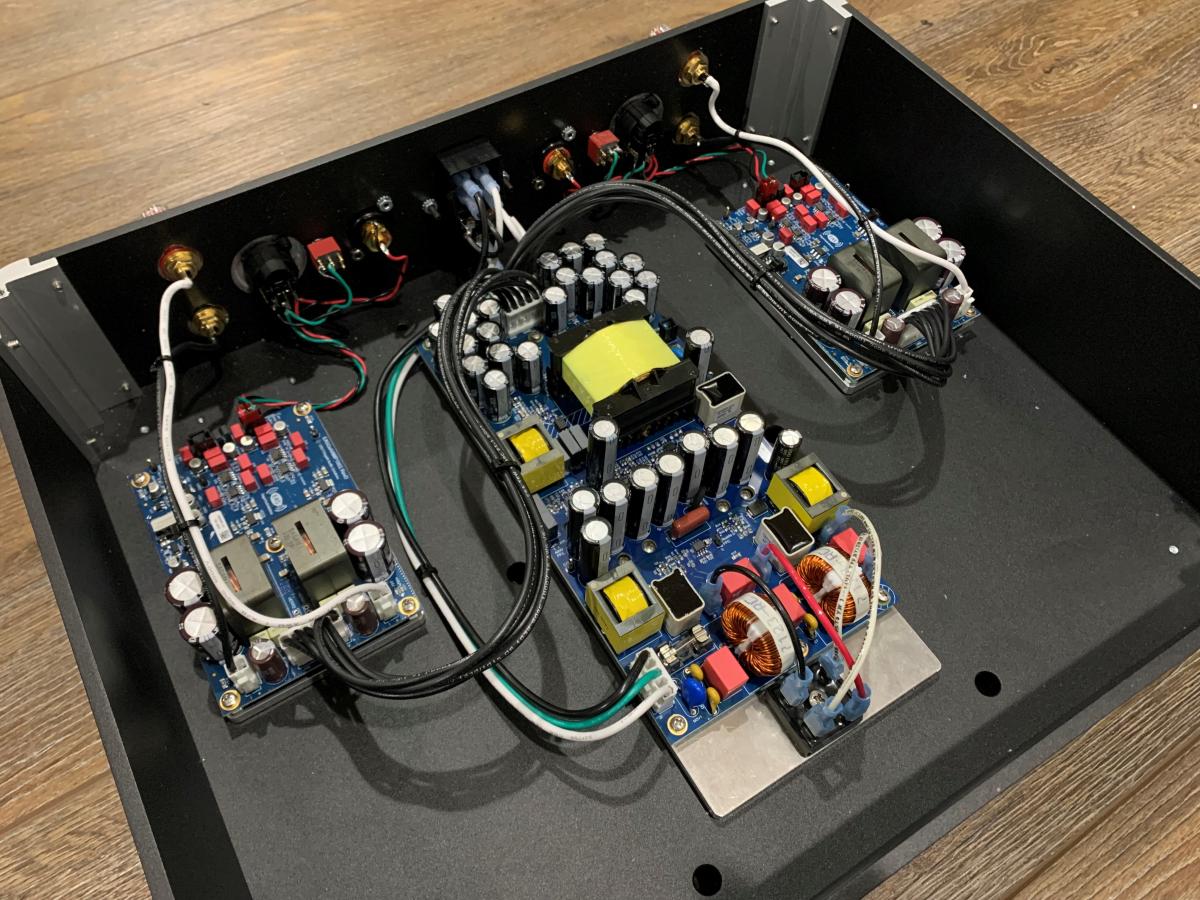 Inside shot- Dual mono design with large 850 watt power supply in the middle
We are now offering a wire upgrade to our Core Power Gold speaker & input cable for only $150.00.
These amps are voltage switchable and we do ship worldwide
Please note there is a 3 year warranty but on international sales the customer is responsible for all freight charges on any warranty work if ever required.
Here is some info on the amp:
• 350W per Channel into 8 ohms
•500W per Channel into 4 ohms
• 2 ohms stable
• Sensitivity: Two volts input for 350 watts out
• > 108dB SNR and Dynamic Range
• < 0.01% THD+N (8ohms, 200W, 20Hz to 20kHz)
Input impedance: 100K Ohms
Gain: 26dB
• Distortion closed loop with no feedback < 0.08% THD+N (8 ohms, 350W, 20Hz to 20kHz)
• Frequency Response (8Ω) 20Hz-20kHz +/-0.5dB/ 20-40KHZ at -3Db
• Direct coupled with no output caps
•
96% Efficiency Reduces Heat and System Size
• Integrated, non-intrusive over-current, short-circuit and over-voltage protection
• Size: 17" wide x 3.5" high x 14" deep
• Weight: 20 pounds / Shipping weight is 25 pounds
Specs are preliminary and subject to change