Micromega
M-One 100
$4999.00
Sale $2999.00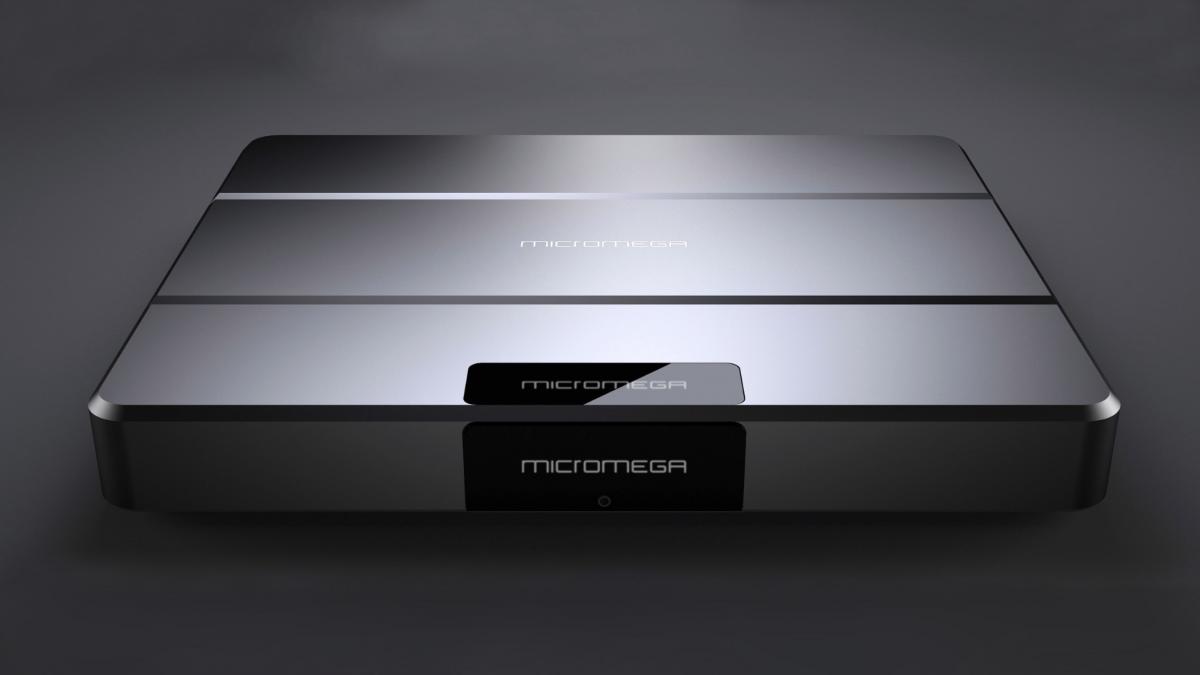 Available in black

The M-100 is a beautiful 100 watts per channel integrated amp with DAC
It incorporate all the latest connections – Airplay, Bluetooth aptX, LAN-Network 24bit /384kHz Asynchronous, SPDIF Coax-Opto-AES 24bit / 768kHz USB asynchronous passing DXD, DSD, DOP…, Phono MM / MC, Analog balanced and unbalanced inputs, and DSP with optional automatic room correction (M.A.R.S). All in an amazingly compact module, whose cabinet is cut in the mass of a single block of aluminum.
It's an absolute engineering miracle !

RMAF comments:
Computer Audiophile said: More interesting to me and what made me more excited to spend time listening, was the the room with Focal Sopra 2 loudspeakers ($13,995 pair), Micromega M1 100 integrated amplifier / DAC ($3,995), IsoAcoustics Gaia 1 isolation devices ($1200 for a set of eight (Under the Sopra speakers)), and Piccolo speaker cables from Crystal Cable ($1,400 pair). This entire system was far less expensive than a single component of the Magico / Soulution system, yet it provided more enjoyment for me at the show.
Stereophile said:
The Focal/Micromega/Audio Plus Services room wins my prize for the most beautiful, best lit, 
most relaxing, and most refined-sounding room at the show.
My prize for the best (and most ubiquitous) loudspeakers at RMAF 2016 goes to the crystalclear, 
low-distortion Focal Sopra No2s ($13,999). The Sopra No2s were used in many rooms at 
the show, and in each one they played music with strong but delicate expression—but nowhere 
were the 2s more finely expressed than in this Audio Plus Services room. Why so? I think it was 
the matching orange Micromega M-One 100 Amp/DAC with built in MM-MC phono stage

Standard color is black or silver
Enamel red, orange or blue adds $1000.00

M-150
$7995.00
Sale $3999.00 delivered
 


The M-One 150 is a 150 watt/ch version of the M100 with full room correction and upgraded headphone amp for $7495.00.
 M‑150 (INTEGRATED AMPLIFIER) HAS BEEN ELECTED BY 55 INTERNATIONAL JOURNALISTS AS "BEST PRODUCT OF 2018 - 2019" IN THE "HI‑FI INNOVATION CATEGORY"

Michael Lavorgna sof Twittering Machines summed with:
"The Micromega M-150 is one fine sounding fine looking all-in-one piece of kit. Attach your speakers, an Ethernet cable, ICs from you 'table, your TV via Toslink, plug it in and you are off to the races. We're talking about a one-box hifi that delivers on the promise of all-in-one without short-changing any aspect of reproduction or appearance. Add in M.A.R.S., especially if you have a difficult room (who doesn't?), and the entire package is hard to beat."
Read the entire review here: https://twitteringmachines.com/review-micromega-m-150-all-in-one-integrated-amplifier/

In the Hifi News 2018 component yearbook thay say:
VERDICT
Its styling and provenance may suggest comparisons with that other French amplifier range, but the M-150 is very much une autre
paire de manches, thanks to its distinct technology and facilities. It's remarkably capable, flexible and well-sorted, the room correction is
convincing, and the performance similarly impressive.

Their measured specs were:
Continuous power (<1% THD, 8/4ohm) 167W / 315W
Dynamic power (<1% THD, 8/4/2/1ohm) 175W / 335W / 565W / 690W
Output impedance (20Hz–20kHz) 0.043–0.095ohm (315ohm, pre)
Freq. resp. (20Hz–20kHz/40kHz) +0.0 to –0.55dB/–2.0dB (Analogue)
Distortion (20Hz-20kHz, 0dBFs/0dBW) 0.0002–0.002%/0.0006–0.017%
A-wtd S/N ratio (re. 0dBFs/0dBW) 107.1dB (Dig) / 83.1dB (Analogue)
Digital jitter (48kHz/96kHz) 40psec / 25psec
Power consumption (idle/rated o/p) 40W / 480W (3W, standby)
Dimensions (WHD / Weight) 430x56x350mm / 9.3kg
MYZIC Headphone amp
$299.00
Sale Price $149.00
Available in white only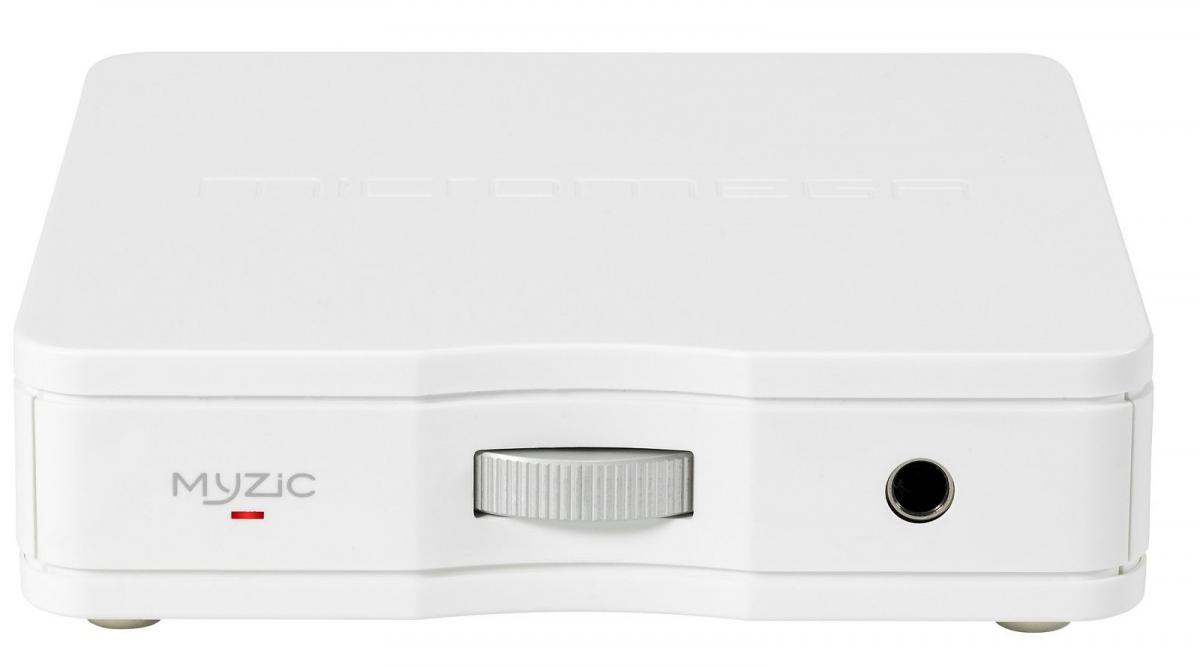 Features and specs
1MO analog input to prevent loading source output stage.
500MW rms @ 32 Ohms and 1W rms @ 16 Ohms
Analog output duplicating analog input to avoid the need for a Y connection.
MyZIC matches with every headphone impedance and sensitivity.
Log horizontal rotary control for a precise listening level adjustment.Minimal level detection putting MyZIC in standby mode.
Out of standby delay to avoid any turn on thump.
Professional Neutrik headphone 1/4" socket with headphone presence detection. When no headphone is connected, MyZIC will remain in standby mode.
LED status indicator : Red when MyZIC is in standby and White in operation.
85 - 265 Vac / 50 – 60 Hz switch mode power supply, for exceptional sonics.
Textured ABS enclosure available in White

MyGroove phono stage deal at 50% off
$299.00
Sale $149.00 in white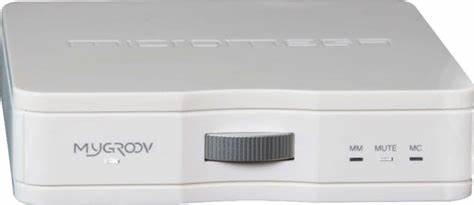 Very good Moving Magnet/Moving Coil phono stage
Only available in white. Limited quantity

Quality phono pre-amp
If your existing amp doesn't have a phono pre-amp built-in the Micromega MyGroov gives your vinyl a thorough revival. Featuring a low noise power supply and 'clean' signal path that's free from electrolytic capacitors, the MyGroov gives you smooth, distortion-free sound quality.

Choose between MM (40dB) and MC (60dB)
Compatible with both MM (Moving Magnet) and MC (Moving Coil) cartridges, the MyGroov works with just about any cartridge. Even if you don't use a sonically superior MC cartridge at the moment, this phono pre-amp gives you the option to do so in the future – without having to upgrade the phono pre-amp, too.

Smooth design
The sleek design features quality detailing. Switching between standby/MM/MC, for example, is carried out by an anodized aluminum wheel. Delayed switching avoids any 'thump' coming through the speakers as you switch inputs. The case itself is very compact and easy to house.

Differential analog input structure to avoid current injection into the cartridge.
• MyGROOV adapts to all type of cartridges despite of their impedance and sensitivity.
• Four positions horizontal rotary switch with anodized aluminum wheel.
To select between STBY – MM – MUTE – MC
• Out of standby delay to avoid any thump at turn on and when switching
between MM, Mute and MC.
• LED status indicator : Red when MyGROOV is in standby and White in operation.
• Integrated in house designed universal power supply 85-265 Vac / 50-60Hz.
• Unique design, extremely fast, ultra low noise audio power supply.
• No electrolytic capacitors in the audio section, neither in the low noise power supply,
nor in the audio path.
• Cartridge load impedance : MM - 47 kΩ / MC - 100 Ω.
• Gain : MM - 40 dB / MC – 60 dB.
• Very Low THD (1 kHz) ≤ 0,001% MM, ≤ 0,005% MC.
• RIAA deviation < ± 1 dB (20 Hz – 20 kHz).
• Frequency response : 20 Hz – 20 kHz.