HifiMan
HifiMan Headphones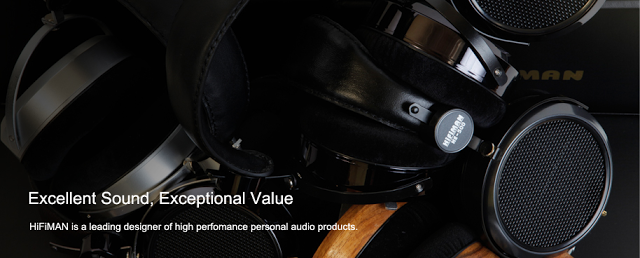 We are glad to be selling the HifiMan line of headphones and headphone amplifiers. HifiMan phones and amps have received superb reviews worldwide and offer state of the art performance at very reasonable cost. Below are a few of our best sellers. All models are available

HE-1000 SE
Class A rated Stereophile 2019
$3,499.00
Sale $1999.00 delivered
Call for sale deals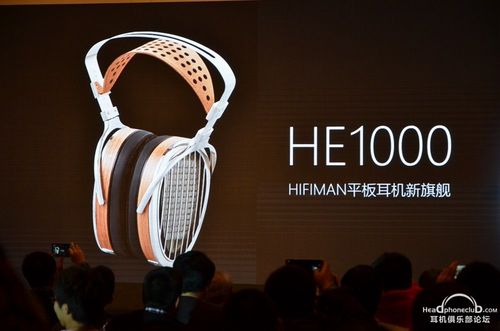 In the Innerfidelity review they said:
"The HE1000se is a convincing witness to the recorded event for those looking to crown their heads with nothing less than the best which can be had."
"At $3,499 USD it is priced firmly in the uppermost echelon of headphones and while obviously a serious financial investment, I feel it is worth the price of entry that this level of sonic reproduction commands. It absolutely challenges my reference $3,995 USD Audeze LCD-4z planar-magnetic, over ear monitors for sonic supremacy in all categories of reproduction. While I would be hard pressed to say one is better than the other, each headphone offers a differing take timbrally, tonally and spatially of music that challenges the listener with every song played to not lose oneself in the presented aural experience. These are both transportative pieces of analog technology that have few peers, but the HE1000se does stand apart in its design, sonic/technical/build achievements and because of its weight/headband structure, in its ability to stay longer over my ears than any other design at this price/performance point."
Highly Recommended.
Read the entire review at: https://www.innerfidelity.com/content/hifiman-he1000se-headphone-review

Quite possibly the best headphones made, the new HE-1000 will ship this summer. It incorporates huge planar-magnetic drivers with super-thin "nanometer" diaphragms. This diaphragm is quite large, and the magnetic structure is unusual, two-sided, but asymmetrical. First impressions from reviewers has been superb. These things look to be state of the art and as good as they get in today's heasdphone market. More to come as the phones are released.
 
Arya Stealth




$1,599.00




New price $999.00 delivered




State of the Art performance in a moderate efficiency phone with new Stealth magnets


Impedance : 32Ω
Sensitivity : 94db
Frequency Response : 8Hz-65kHz
Weight : 404g (14.3oz)




HE-R9




Was $599.00 
Now only 369.00 for the wired version

The new HE-R9 (SRP: $599) features high sensitivity characteristics thanks to HIFIMAN's use of rare earth magnets and the company's classic Topology Diaphragm for detailed high frequency response to 35Hz. By applying nano scale particles to the diaphragm in a variety of patterns and layers, a high-level optimization occurs, having a positive effect on the audio characteristics.
They originally introduced the Topology Diaphragm in a dynamic closed-back design last year in our reference R10D dynamic driver headphone. This latest version applies a similar design in a headphone that comes in at a lower price point, but with sonic attributes that are nearly comparable to its older sibling."
The HE-R9 is designed for extended listening sessions. The head band features high-grade memory foam for maximum comfort and elasticity. The head band skeleton is made of steel that is lightweight and strong. On the outside, real leather gives the R9 a soft and elegant appearance. Newly designed earcups are large for substantial volume and exceptional overall acoustics.
For compatibility with the highest range of sources, the HE-R9's socket accommodates both dual-sided 3.5mm and single-sided balanced cables. The addition of HIFIMAN's Bluemini R2R dongle* turns the R9 into a high-resolution wireless headphone. It will be $149.00 when available
Frequency response is measured at 15Hz – 35kHz.
Sensitivity is 100dB 
Impedance is 32 ohms.
Ananda




$999.00

/ Sale $699.00



State of the Art performance in a high efficiency phone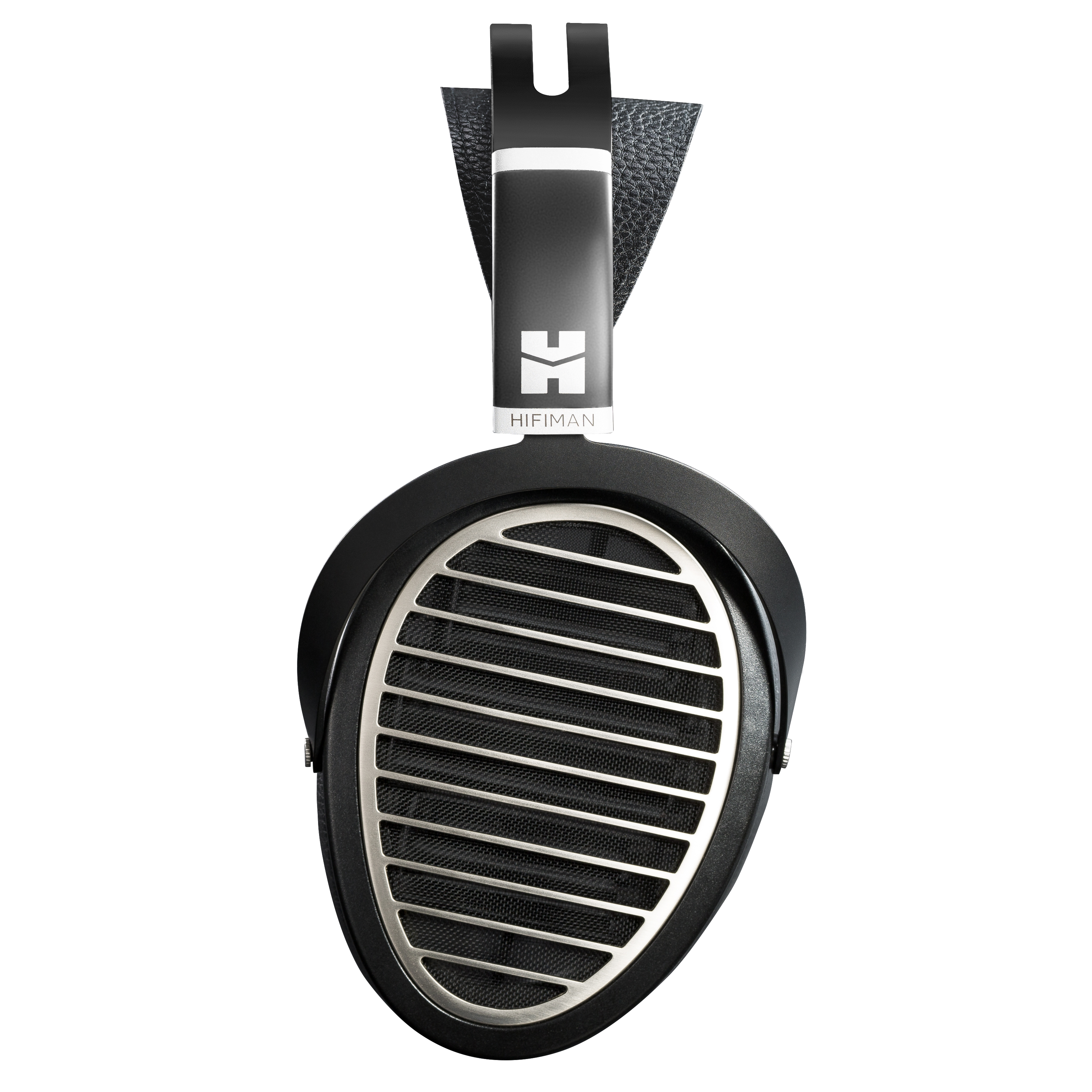 Replacing the Edition X at a lower cost with better performance. With new Ultra lightweight ultrafine planar drivers the Ananda offers superb sonics with easy to drive high efficiency. The new Window Shade grill reduces reflections for great clarity.
Frequency Response:  8Hz – 55kHz
​​Sensitivity: 103dB
​​Impedance: 25±3Ω
​​Weight: 14.07 Oz

Ananda BT
The best Bluetooth headphones


$1200.00




Sale $999.00


 

Frequency Response : 8Hz-55kHz
Sensitivity : 103dB
Impedance : 35 Ohms
Weight : 460g (495g, including the microphone and cable)
Full Charging Time : 2.7 Hours
Playtime : 10 Hours


 
Susvara


Class A rated Stereophile 2019




$5999.00
Industry Standard world class phones with great reviews
HE-1000 V2
Was $3000.00
Sale $1999.00
Call for our current sale deal






HIFIMAN HE1000 V2 Planar Magnetic Full-Size Over-Ear Open-Back Hi-Fi Headphones with Upgraded Earpads, Headband and Cables for Audiophiles, Home and Studio


 
World's First Diaphragm in Nanometer Thickness: In the HE1000 V2, the film is so thin, it is a diaphragm in nanometer thickness which is a breakthrough core technology developed by HIFIMAN and first of its kind in headphone application. Working with this advanced material is extremely challenging yet the successful incorporation of this film as the HE1000's planar driver is the cornerstone of its remarkable sound.

Advanced Asymmetrical Magnetic Circuit: 7 years of painstaking research with this groundbreaking design offers near perfect reproduction of live music; Patented "Window Shade" System: Created to meet the need for driver protection and optimized open-back design

The newly upgraded HE1000 (HE1000 V2) features improved reference quality sound plus: ★Improved headband design that will accommodate a wider range of head sizes ★Less weight (reduced to 420g) with increased comfort ★Updated ear cup trimmed down in size for a slimmer, sleeker look ★Thicker, beveled ear pads with a larger asymmetrical angle and Polyester surface ★Newly upgraded cable with improved stronger structure

Craftsmanship: The metal structure is created via CNC milling and hand polishing. To meet the critical standard set out by HIFIMAN, the surface finishing is handled and refined by meticulous craftsmen With its unique design, exceptional function and exquisite craftsmanship, the HE1000 is the total luxury item that redefines the audio landscape.

The Plugs: The HE1000 V2 package includes three different types of plugs: ¼" (mini 6.35mm), 3.5mm and 4-pin XLR connector so it can be used with a wide array of equipment. The plugs are easy to switch and quickly connected to different cables and amplifiers.
Nonometer thin drivers



Frequency Response : 6Hz-75kHz
Impedance : 60Ω
Sensitivity : 83dB
Weight : 450g (15.9oz)
HE-1000 Stealth


Was $2999.00
Sale $1399.00
Call for our current deal

The V2 version of the highly reviewed HE1000 is easier to drive and a great phone for the new lower sale price. Reviews have been excellent.
Now with Stealth magnets for even better performance
Impedance : 35 Ohms
Frequency Response : 8Hz-65KHz
Sensitivity : 90dB
Weight : 420g



Sundara
$499.00
SALE $349.00 delivered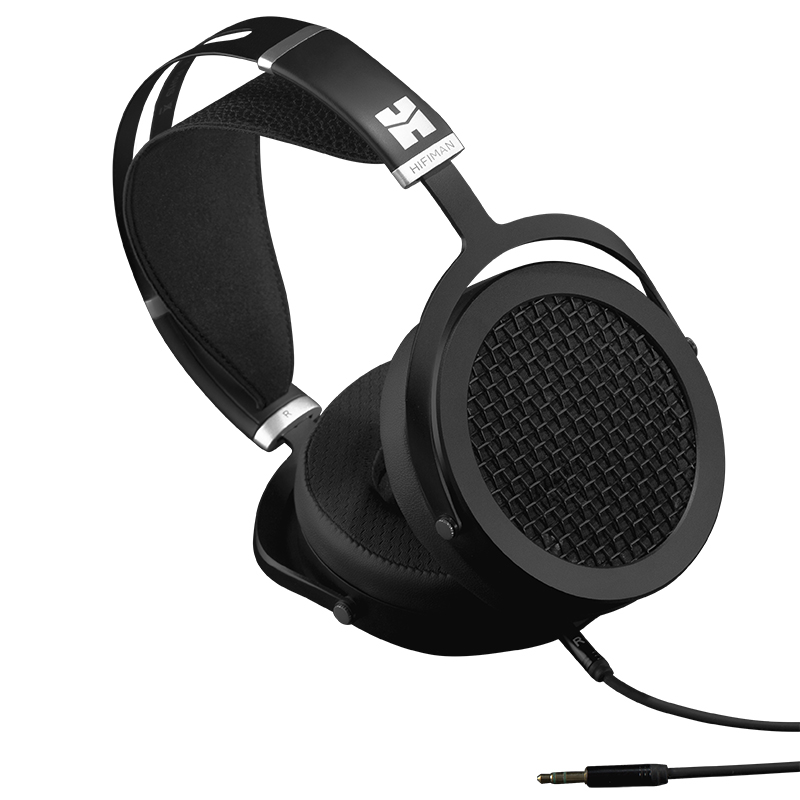 The Sundara is HfiMan's least expensive planar headphone
What makes Sundare special is:
It is 94DB efficient so it can be driven by virtually anything including an iPod.

It has the familiar HiFiMAN sonic signature which means it is very detailed yet warm

It is only $499.00. It is priced so low because Hifiman finally figured out a way to mass produce a hi-end planar driver headphone at a lower price than ever before.
HIFIMAN Sundara is a full-size planar magnetic headphone intended for high performance listening in the home or studio.
The Sundara has received great reviews and offers superb sonic performance for the money

. 

I

t is only $499

 

Specifications
Frequency response: 6Hz – 75KHz
Sensitivity: 94dB
Impedance: 37 Ohms
Weight: 372g