HifiMan
HifiMan Headphones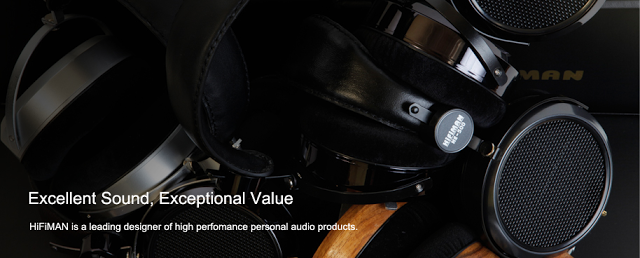 We are glad to be selling the HifiMan line of headphones and headphone amplifiers. HifiMan phones and amps have received superb reviews worldwide and offer state of the art performance at very reasonable cost. Below are a few of our best sellers. All models are available

HE-1000 V2
$2999.00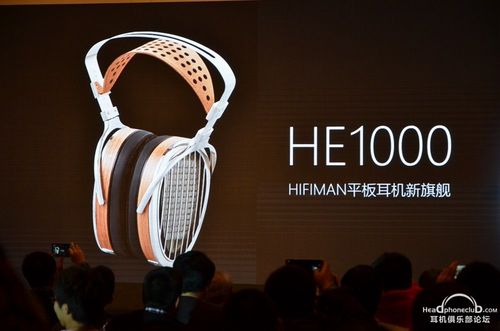 Quite possibly the best headphones made, the new HE-1000 will ship this summer. It incorporates huge planar-magnetic drivers with super-thin "nanometer" diaphragms. This diaphragm is quite large, and the magnetic structure is unusual, two-sided, but asymmetrical. First impressions from reviewers has been superb. These things look to be state of the art and as good as they get in today's heasdphone market. More to come as the phones are released.
Ananda




$999.00




State of the Art performance in a high efficiency phone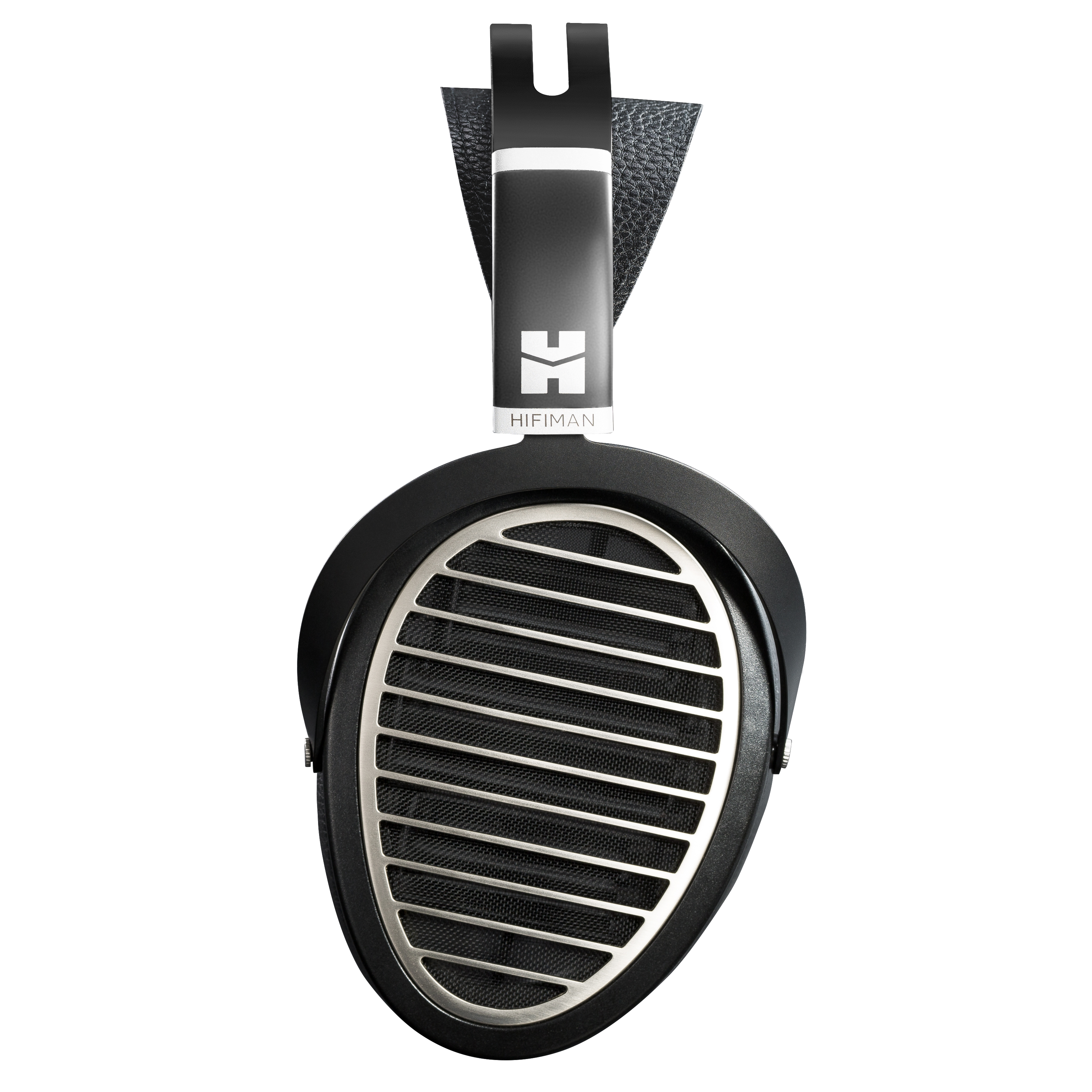 Replacing the Edition X at a lower cost with better performance. With new Ultra lightweight ultrafine planar drivers the Ananda offers superb sonics with easy to drive high efficiency. The new Window Shade grill reduces reflections for great clarity.
Frequency Response:  8Hz – 55kHz
​​Sensitivity: 103dB
​​Impedance: 25±3Ω
​​Weight: 14.07 Oz


Jade II Electrostatic System
$2499.00
Sale $1949.00 delivered
Yes, that's not a typo! Yes, that includes the Headphone and the desktop Amplifier!

 



 
Inspired by Dr. Fangs groundbreaking work on the Shangri-La systems this elegant system brings Electrostatic performance to unheard of value price. The Jade II Headphone is based on the Shangri-La Jr and has amazing transparency and detail. The Jade II Amplifier was custom designed from the ground up to optimally power the Jade. This system will blow your mind!!
 
The Amp and Headphone are also available individually. The Jade II Headphone is priced at $1399.00 and the Jade II Amplifier is $1599.00. Both can be used with other electrostatic products as they use the industry standard 5 pin connector. They can also be used with other Shangri-La products as well.
 



Susvara


$5999.00




Industry Standard world class phones

with great reviews



Nonometer thin drivers



Frequency Response : 6Hz-75kHz
Impedance : 60Ω
Sensitivity : 83dB
Weight : 450g (15.9oz)




HE6SE




$1799.00


 



Limited Edition return of a legend with only 700 sets to be made
Frequency Response : 8Hz to 65 KHz
Impedance : 50 Ohm
Efficiency : 83.5 dB
Weight : 470 g
Edition S
$249.00
New best buy in Dynamic phones


Sundara
$499.00
SALE $349.00 delivered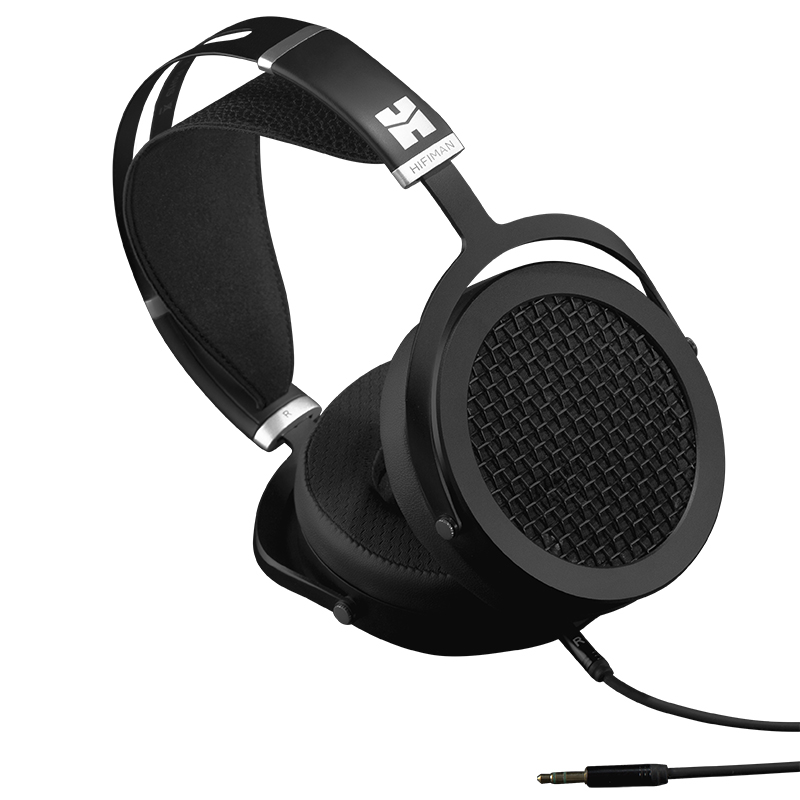 The Sundara is HfiMan's least expensive planar headphone
What makes Sundare special is:
It is 94DB efficient so it can be driven by virtually anything including an iPod.

It has the familiar HiFiMAN sonic signature which means it is very detailed yet warm

It is only $499.00. It is priced so low because Hifiman finally figured out a way to mass produce a hi-end planar driver headphone at a lower price than ever before.
HIFIMAN Sundara is a full-size planar magnetic headphone intended for high performance listening in the home or studio.
The Sundara has received great reviews and offers superb sonic performance for the money

. 

I

t is only $499

 

Specifications
Frequency response: 6Hz – 75KHz
Sensitivity: 94dB
Impedance: 37 Ohms
Weight: 372g

RE-800 in ear phones
$599.00
Gold version $699.00
Call for sale prices
EF-100
$499
Hybrid headphone amp/Integrated amp with a tube front end (6N3J) and digital output stage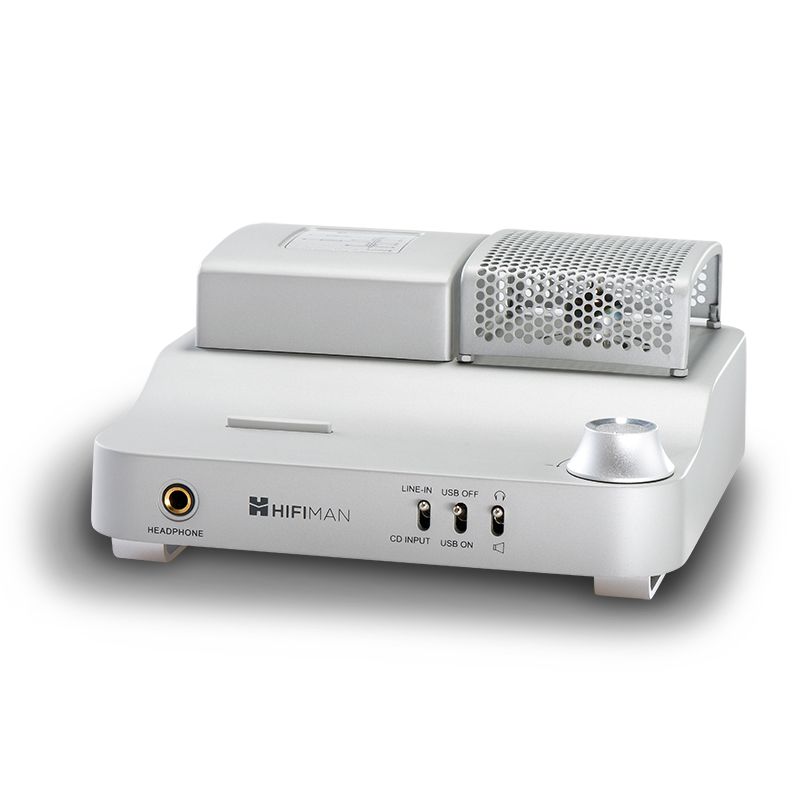 The HIFIMAN EF100 is a powerful hybrid headphone amplifier and integrated amplifier. Housed in its compact chassis lie three independent amplifier sections: a vacuum tube input stage works as a shared preamp, a Class AB headphone amplifier, and a Class T speaker power amplifier. Benefitting from vacuum tube technology, both headphone amplifier and power amplifier sound warm, smooth, detailed and musical. Working as a hybrid headphone amplifier, EF100 can produce a 2w output under a 32 ohm load so it can easily drive many high performance headphones. In addition, EF100 can also serve as a hybrid power amplifier to drive speakers of moderate to high efficiency. In power amplifier mode, the amplifier output line is fully independent from the digital amplifier line used in the headphone amplifier. Driven by front stage's vacuum tubes, EF100 combines the warmth vacuum tubes are known for with the high efficiency of a digital amplifier. It is the best of both worlds. When EF100 is used as a power amplifier, it can give 4.5 watts per channel so it can drive HIFI speakers of moderate to high efficiency. At last, with its versatile design EF100 can bring music to life  from a variety of sources for both headphones and speakerapplications.

The Headphone guru said:
"As a headphone amplifier, the EF100 is certainly more than capable. Able to deliver 2 watts into 32 Ohms, it will drive just about anything you've got – including all of those less-amp-friendly magnetoplanar designs. I've spent many an hour listening to the LCD-3 and basking in the luxury of that signature midrange resplendence, radiant harmonic delivery, effervescent trebles, and snap-quick LF impact."
"In all, I will say that the HiFiMAN EF100 amplifier is everything I hoped it would be. At $500, I suspect that this is among one of the most valuable (price-to-performance) HiFi objects in all of Headphonia right now. They could remove the USB DAC and add $100 to the retail and I'd still think it was more than worth the expenditure – not just for the entry-level, but as a convincing argument against buying more expensive options. I'm sure that the success of this design should inspire others to enter the underserved segment of headphone+speaker desktop amps, but for now – at this price level, anyway – there doesn't seem to be any credible competition. For the moment, the EF100 stands alone in its ability to deliver performance and versatility for an unreasonably affordable price.
So, at the risk of causing you to cringe, I admit – once again and for the record – I bought the bloody thing, and I love it.
Voltage: 110V
Input impedance: 47k
Output impedance: 32-300 Ohm  
Headphone Output:
Output voltage and output power under 30 ohm load: 7.8v, 2000 mw
Frequency response: 20-20khz +/- 0.2db
Power amplifier output: 
Each channel: 4.5 w (4 ohm load)
Frequency response: 20-20khz +/- 1db
D/N(A): 95db
Tube: 6N3J