We are happy to be now distributing and selling the excellent
Sendy headphones.
Sendy phones offer the high value that we look for at Underwood Hifi. They compete with far more expensiveheadphones and are true Luxury items. These phones reek of high quality.
Peacock
Only $1499.00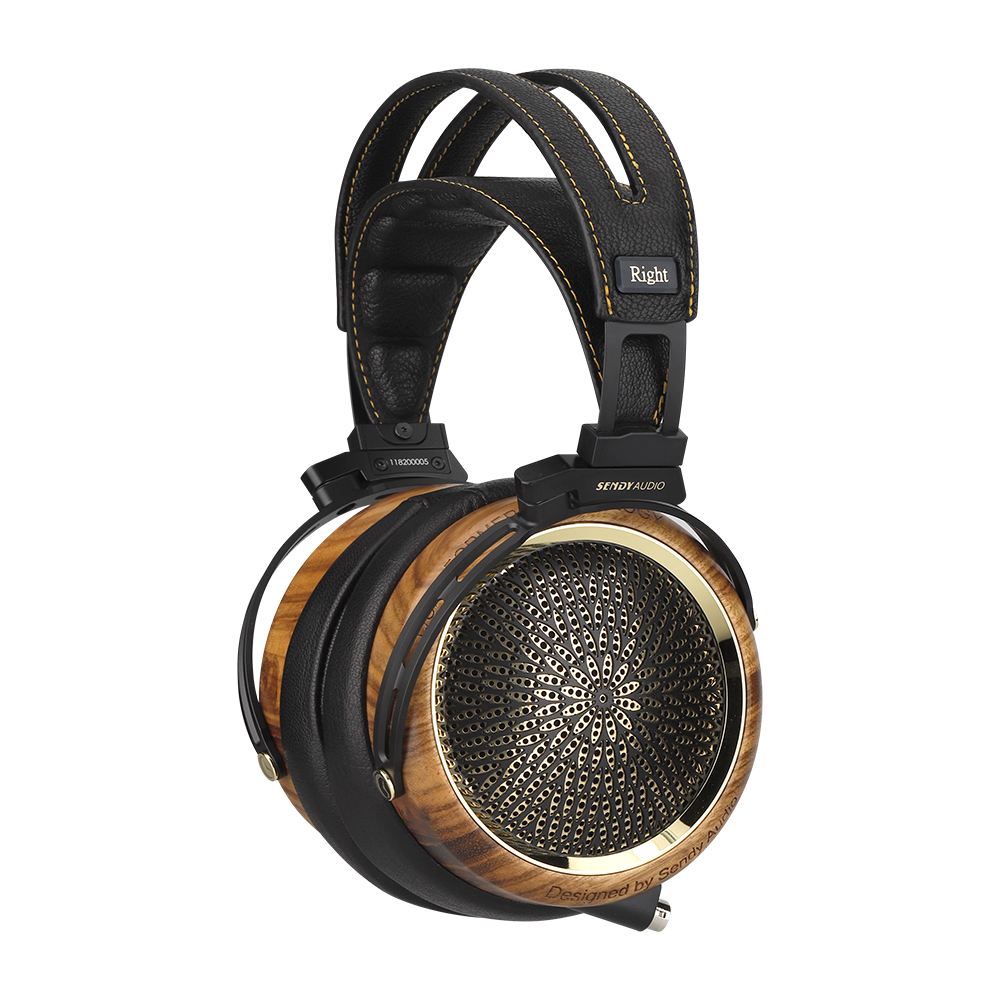 The Peacock is a top of the line planar phone that competes with far more expensive phones from Audeze & Focal. Although not the lightest it is comfortable with almost no pressure on your head. Design is exquisite utilizing only high-end materials combined with refined craftsmanship.
The large 88mm diameter film and high efficiency planar driver is fast for excellent extension and very good bottom end. Midrange is natural and accurate. The diaphragm of the planar driver is made of ultra-thin and high rigidity composite material, which ensures that the high frequencies are clean and and transparent without the upper midrange glare of many phones. High frequencies are extended to 40KHz. The sound stage is wide and natural. The driver design has double magnets, double sides of coils, and double coils on each side of the diaphragm. Hence, there are a total of four coils.



5 Star rated Sound quality in Hifi Choice
https://drive.google.com/file/d/1InrfJK5VrckqKjrwJ6Rwy5J8Y9_e4fmq/view
Positive feedback gave it their Brutus award and summed with:
"If you love music, are in the market for a very special pair of audiophile headphones with a stellar combination of audio virtues, at this price, then do yourself a favor. You owe it to yourself to hear the Sendy Audio Peacock Headphones. I can pretty confidently say that I think you'll be delighted with the results".
"I certainly am."
Read the review at:
https://positive-feedback.com/audio-discourse/sendy-audio-peacock-headphones/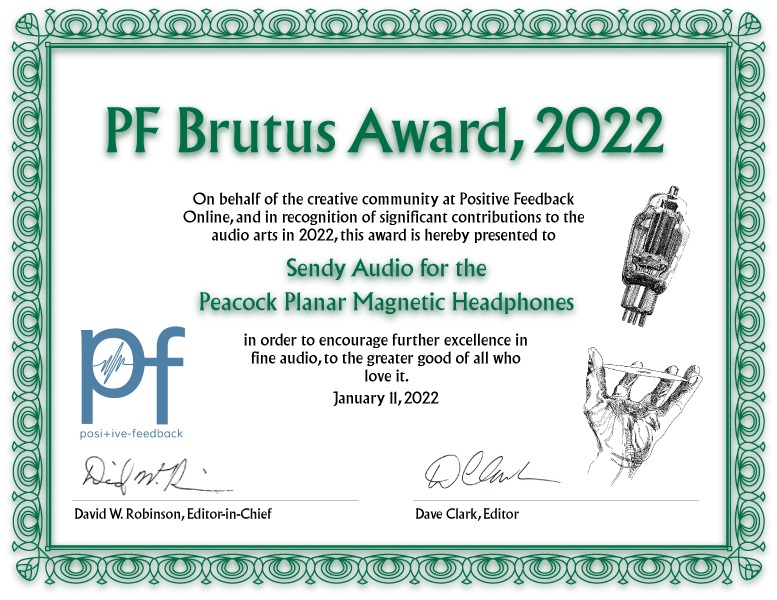 The Peacock is 103dB efficient with an easy to drive 50 ohm impedance. It comes with a very high quality 2m balanced cable, adapters and nice carry case as shown below.
Hifi Pig summed with:
Elevator Pitch Review:
"A premium product that has a premium price. These headphones offer the listener a great deal of insight into a recording and a feeling of being there. Rarely were they anything but very good indeed. Detail and bass articulation is exceptionally good. Vocals are wonderfully portrayed with real depth and insight into the tone and character of the singer."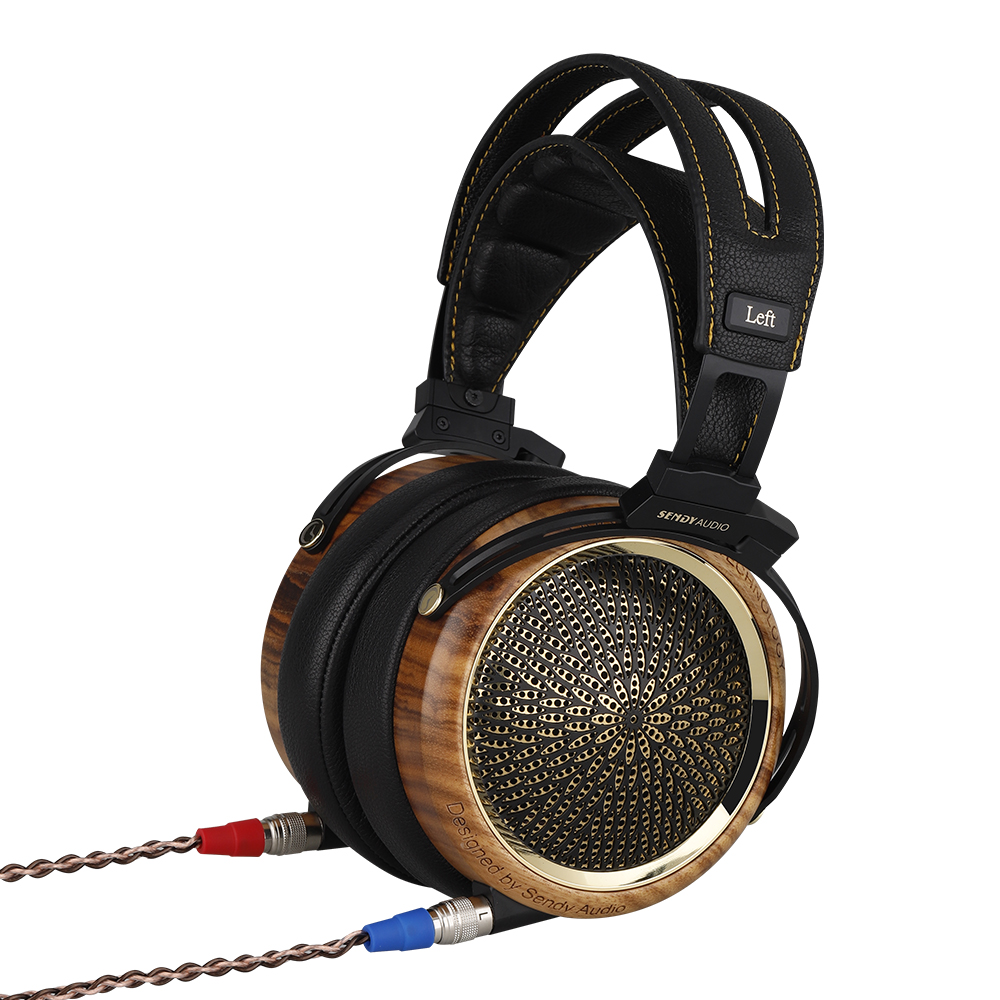 "Call the Peacock a self-medication for sanity, for it can calm your edginess of a day and commute with jazz to die for, bluegrass to keep you lifted and blues to get to your inner-core self. And after all, isn't that why we listen? To steal away a certain moment of our time, for sanity's sake. For that, I can recommend the Peacock for it did give me notice to ponder larger items than my day to day renderings of time. And for that, it was good."
Transducer Size: 88mm

Impedance: 50 Ohm +/- 15%

Sensitivity: 103dB +/- 3dB

Weight: 578g

Style: Open back
Transducer type: Planar magnetic
Frequency response: 20Hz-40kHz
Cable length: 2m
Connector: 4.4bal
Apollo
Open-back Hifi Planar Magnetic Over-ear Wood headphone
Only $499.00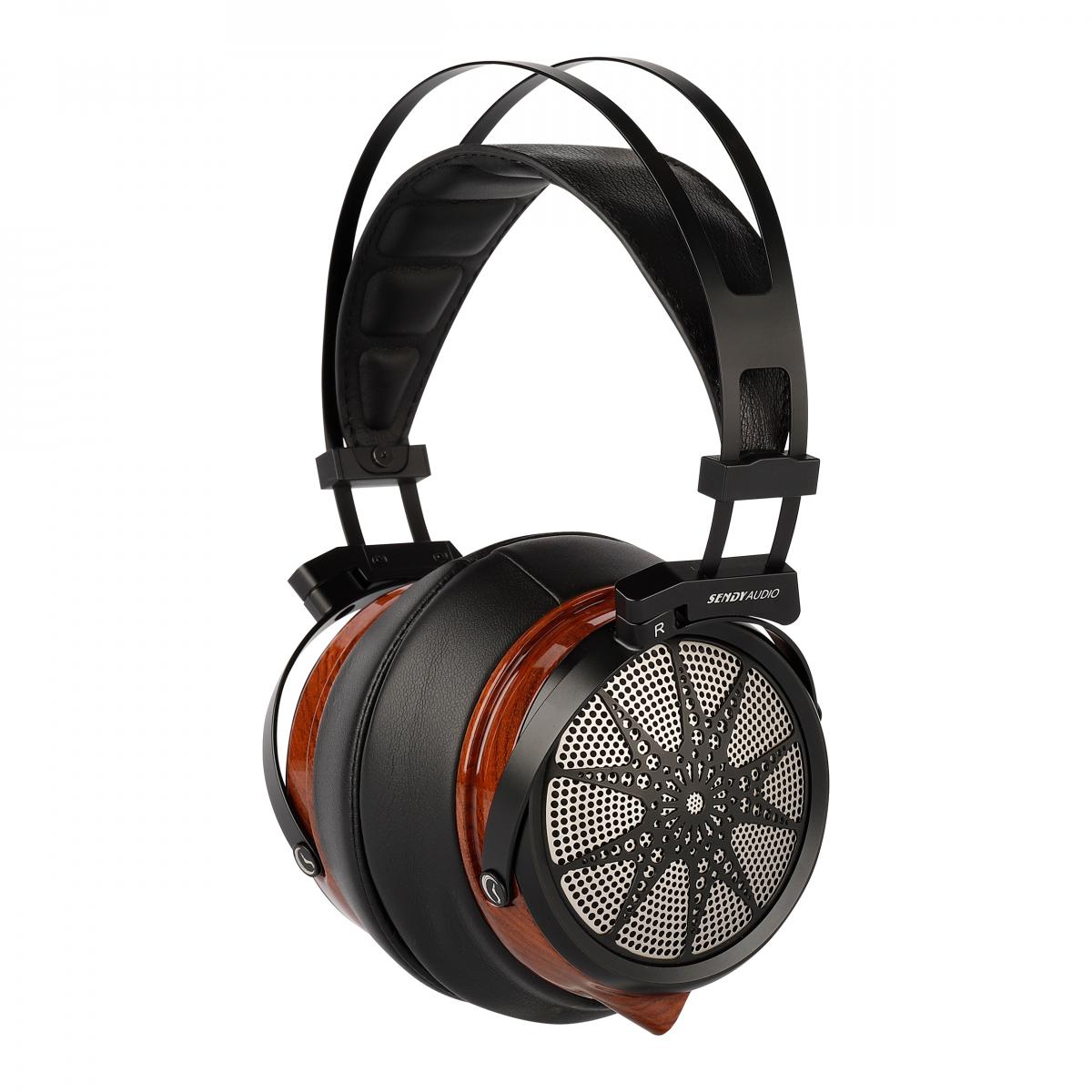 The Apollo is a light weight open back planar with 68mm planar driver. The earcups are high gloss rosewood lacquer. The soft headband is made of goatskin for comfort. The custom driver took 3 years to design and uses double sided magnets and coils for additional control, better dynamics and low distortion. Sonics are clean and dynamic with very low cororation. The headphones come with a 2m custom 6n OCC braided cable, additional adapters and nice carry case.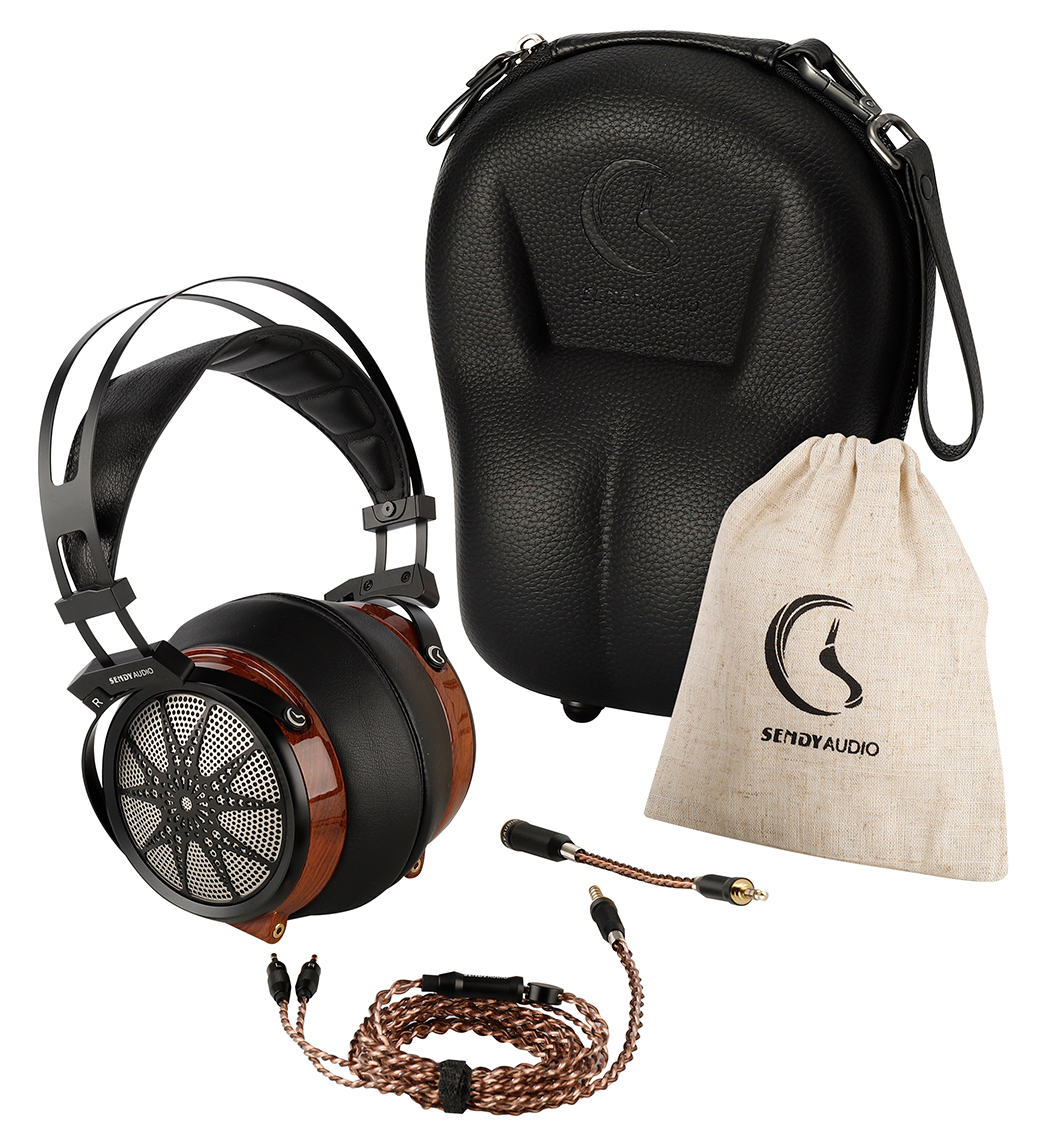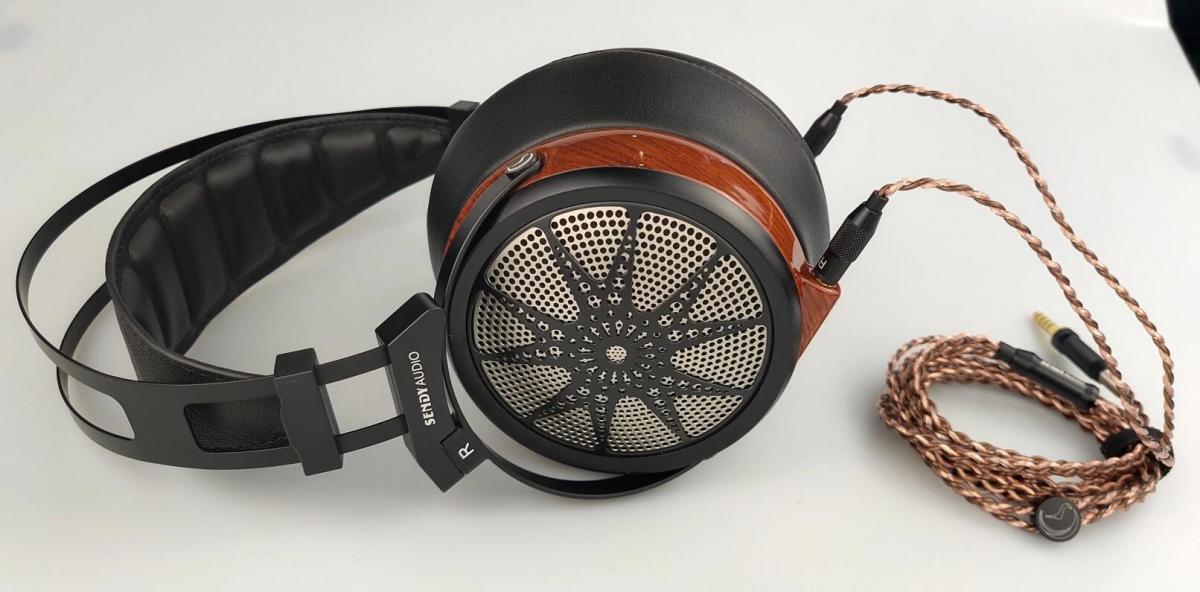 Apollo Specifications
Transducer size 68mm

Frequency response 20Hz-40kHz

Sensitivity 95dB +/- 3dB

Impedance 16Ω +/- 15%

Cable length 2.0m +/- 0.2m

Connector 4.4mm balanced

Weight 395g