UNDERWOOD HIFI
SALE DEALS


Open Every Day from  
10:00AM-8:00PM, west coast time.
Ask us about 6 MONTHS NO INTEREST thru PayPal
We accept American Express, Visa, MasterCard, Discover and PayPal 
Call if you don't see what you are looking for as we will make deals during this sale on almost everything we sell
770-667-5633
Many items limited quantity
Now Selling
Bluesound
music servers & streamers
Acoustic Technologies speaker deal
Save 70%
 We have bought a closeout on the Acoustic Technologies Classic speaker. This $2450.00 pair of speakers was a 2-year design project. The company designer finished the speaker & the passed away suddenly. We have bought the inventory from the family.
The Classic speakers are optimized in both the frequency and time domains. Using a single wide band driver properly sized to allow for all sufficient musical cues, he introduced a new technology to coherently present lower frequency information produced by the driver. This new technology uses a proprietary cabinet design to acoustically amplify the lower frequencies produced by the driver much in the manner that musical instruments do. They use solid silver internal wiring with Cardas CCGGL gold plated binding posts.

These speakers are great with small power tube amps like out VT-70 as well as 300B amps and other smaller high quality tube & solid state amplifiers.
 Realistic 3D sound staging / No "sweet spot" / Small profile /Low power consumption
Type: Full range, single-driver loudspeaker       Driver: 3" w/ titanium cone
Crossover/Filter: None   Nominal Impedance: 8 Ohms  Rated Power 15 Watts-30 watts
Dimensions: 43.25"h x 6.25"w x 9.75"d    Net weight: 35 lbs. per speaker
Available Finishes: Mahogany Red Satin     Warranty: Two year driver warranty
MSRP: $2,450.00
Closeout sale
$749.00 pair delivered
LSA VT-70
Remote Integrated tube amp Intro priced
Save $100.00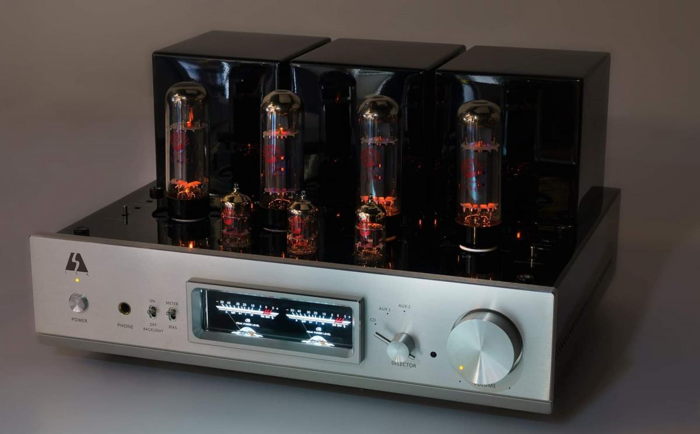 All hybrid point to point wiring and beautiful design

Our new LSA VT-70 is a typical Underwood/LSA value
It is a beautiful 35wpc remote integrated EL-34 based amp.
It has 3 inputs, a subwoofer output and nice headphone amp. The meters work for both biasing as well as power output. It can also handle KT88/6550 tubes. It is hand built with hybrid point to point wiring. The VT-70 will drive most speakers to satisfying levels & sonically competes with most $2500.00 tubes amps
In the first review in Tone Audio they sum with:
"The LSA VT70 is the perfect amp at the perfect price, whether investigating high - performance audio for the first time, taking your first spin with a tube amplifier, or perhaps looking for a great second system.
It's musically satisfying, aesthetically pleasing, and gets the job done."
Highly recommended.
#toneaudioapproved
Internet Direct List $1399.00
Sale $1,299.00 + freight
Currently sold out-Next shipment due in late March-mid April
Reserve one now and only pay at time of shipment
Audio GD
Superb R2R DAC with great press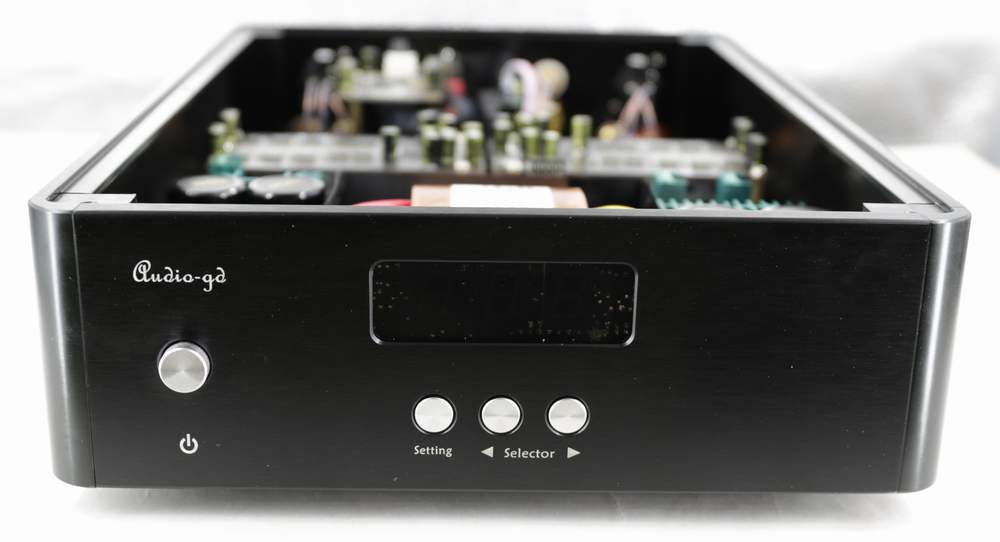 In the new review in headfi.guru they say:
"To say that the Audio-gd R2R-1 met all expectations would be an understatement, in terms of musicality, accuracy, soundstage, detail, timbre, noise floor, and resolution, it is one of the finest DACs I have heard."
"If I were starting out from scratch and needed to purchase a DAC and Headphone Amplifier combination, this would be my choice, not to belittle my current reference gear, which I love, the Audio-gd gear is just that good".
Read the review at:  https://headphone.guru/audio-gd-r2r-1-fpga-pcm-dsd-dac-done-right/
We think a steal at only $1,099.00 delivered
LSA Warp 1 amp deal
Our state of the art 150 watts/ch. power amp
Five great reviews out already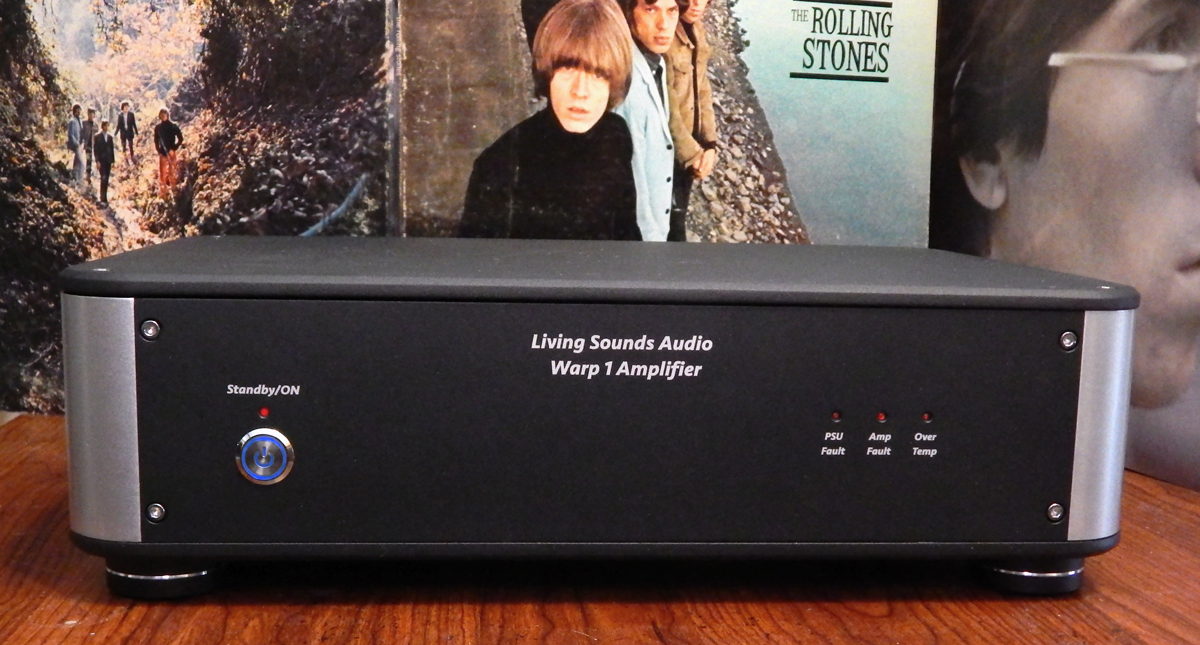 Our new Discovery Warp 1, 150wpc stereo amp is the sonic class leader at its price point. It outputs 250 watts at 4-ohms and is 2-ohm stable as well. We designed this amp to compete with some well-regarded $3000.00 competition and are incredibly happy with the results
Headphone.guru said: "The LSA Discovery Warp 1 Stereo Amp, simply put, is the best sounding Class-D amplifier I have ever heard. With its musicality, power, linearity, abyssal noise floor, exciting dynamic range, and excellent three dimensional soundstage it is one of the best if not the best, amplifiers in its price range full stop."  Gary Alan Barker – Editor, HiFiAudio.guru / Nov. 2021
Tone Audio said: "Consider my attitude changed. The LSA Warp One is a great amp, period. Class D has matured, and very well I might add. For $1,195, we're definitely awarding this baby an Exceptional Value Award. Job well done."
In the new StereoTimes review they say: "What the Warp 1 does for its mere $1199 is extraordinary, delivering weight and dynamics in a musically satisfying way that defies its price category." "The Warp 1 is as engaging as it is affordable, an amp that offers a surprising amount of air, ease, and musicality for extending listening enjoyment."
List $1499.00
$1199.00 delivered
https://www.underwoodhifi.com/products/lsa-electronics
Core Power Ground Zero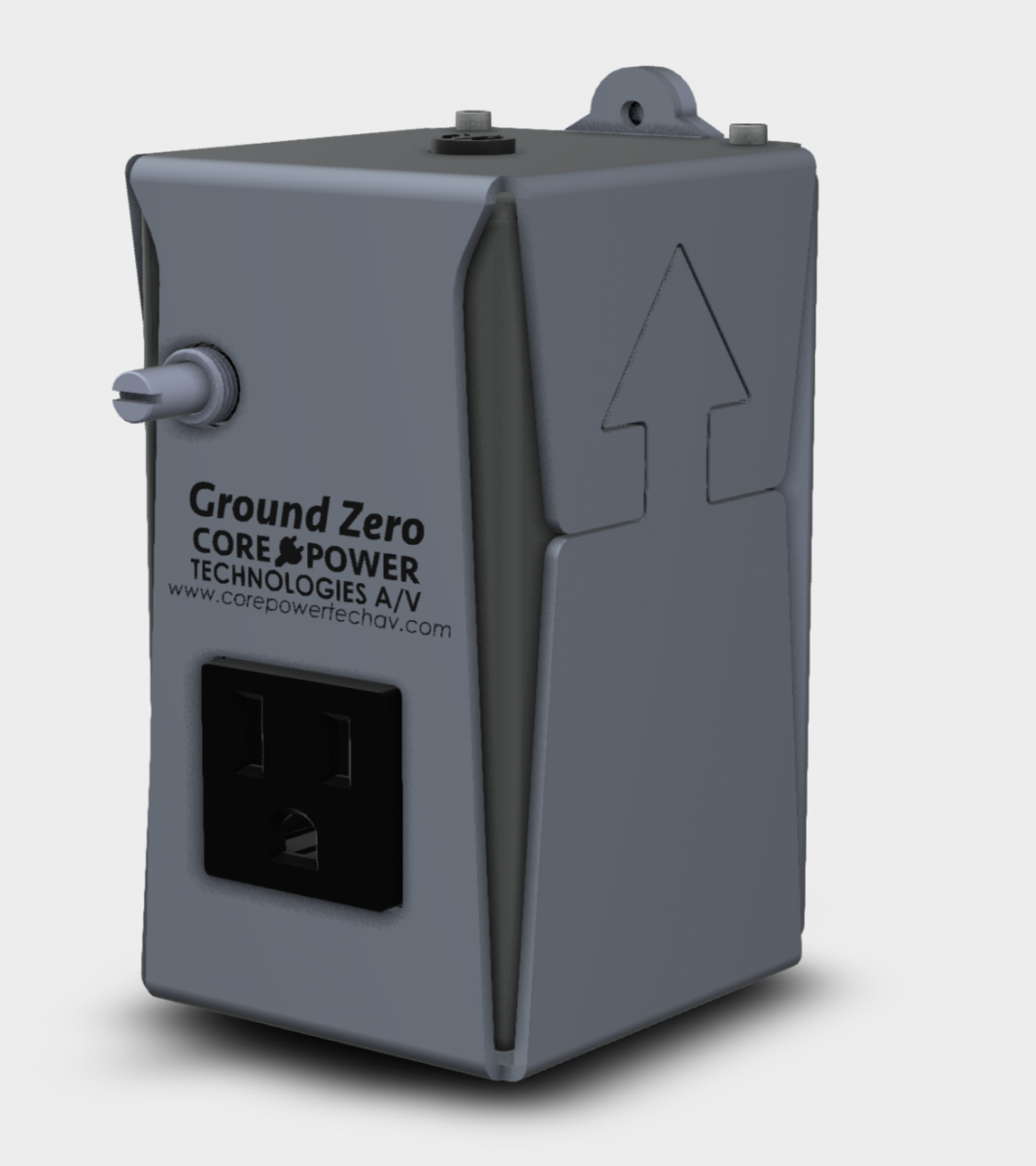 Ground Zero

is our inexpensive new baby Deep=Core. We wanted to deliver Deep=Core peformance at a much lower cost for smaller and less expensive systems.

Ground Zero

is the answer. It is a

600 watt

device that plugs into your wall outlet and give you the

DC scrubbing and RFI removal

like the Deep=Core. It also has our unique

Contour Control,

to match the AC power coming into your house to your equipment's power supplies. It does not have EMI filtering.


List $599.00
Sale $399.00

delivered
worldwide
Add a $400.00 Gold power cord for only $99.00 with purchase
EQUI=CORE 1000
1000 WATT BALANCED POWER CONDITIONER
SAVE $582.00 NOW
Great new review out
Easily the best conditioner at anywhere near this deal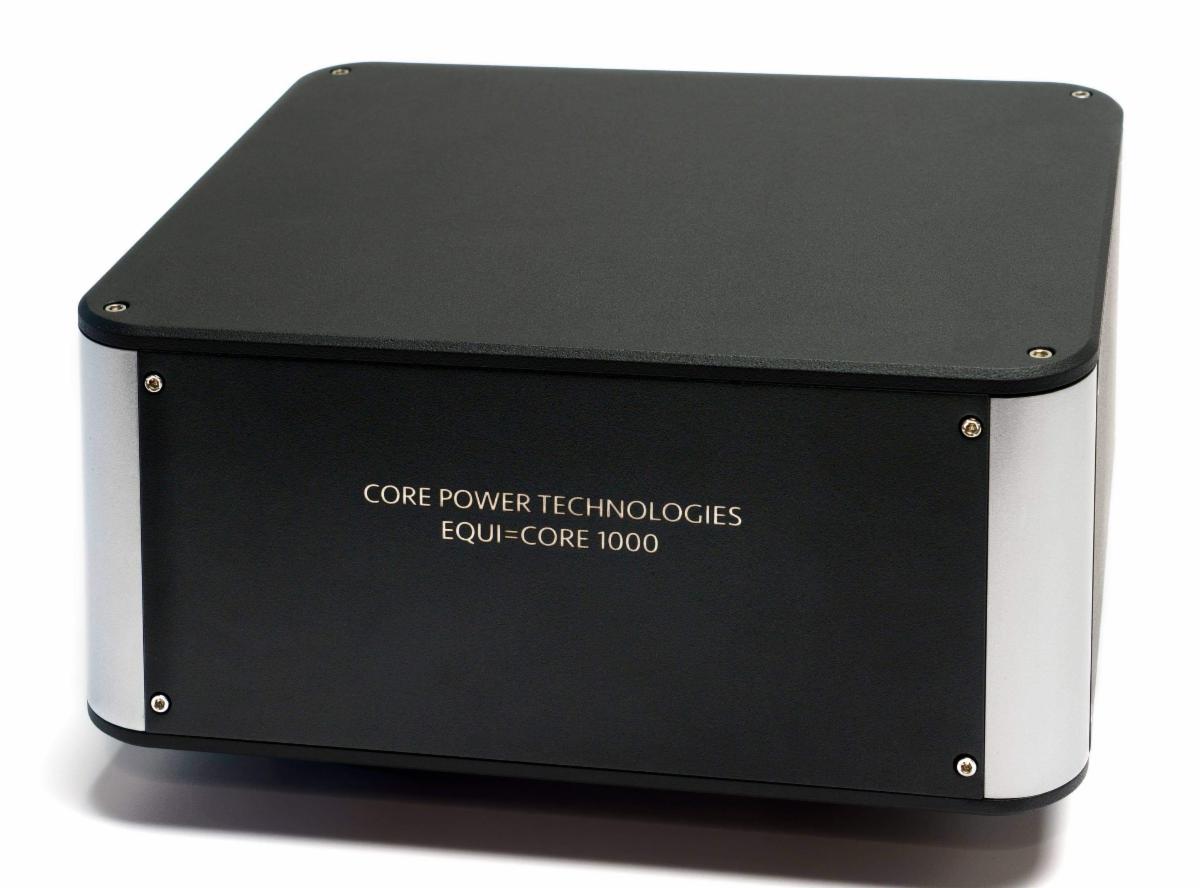 The new 
EQUI=CORE 1000 is a 1000 watt, balanced line conditioner. It comes standard with 3 Hubbell style duplex outlets. The 1000 supports up to 6 products. It also offers surge protection in addition to sonics that typically sell for $2500.00 – $3000.00 from the competition. It uses our latest transformer with improved low noise technology. It comes with a standard power cord and we have great deals on upgraded cords with purchase of the 1000.
In the new Tone Audio review they say:
"Five to ten minutes in, you should be able to hear what you need to hear. With the Equi=Core in place, backgrounds become more silent, which equals more dynamics, better low-level resolution, and none of the complex overtones that you're used to with stringed or wind instruments are corrupted."
"Again, Core Power gets the job done right and without requiring you to cancel your vacation plans. Highly recommended.
The Equi=Core 1000 will handle 90% of the audio systems out there as well as all video and headphone systems.
List $1,680.00
Sale $1,098.00 delivered
Includes 3 $60.00 copper duplexes
Add a $400.00 Gold power cord for only $99.00
or our $1,000.00 Diamond cord for only $375.00
 Audio GE Teddy Speakers
Save 48%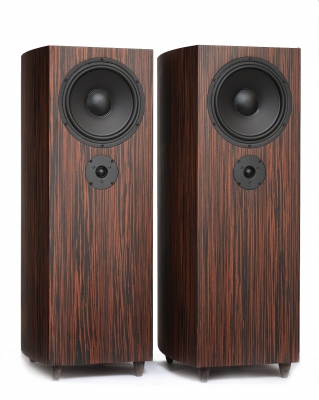 At Underwood Hifi we are always looking to present high-quality products that we can offer to our customers at great Internet Direct prices. In Audio GE, we've found a small Lithuanian company that makes great speakers with no North American presence. We've listened to their new Teddy and were amazed at the value. Sonically, Teddy leans to the warmer side of neutral and is a great, less expensive alternative to Harbeth. It's designed for rooms up to 3500 cubic feet. 
Teddy looks and feels like a smaller speaker at only 37" high, but punches with a big speaker attitude. They are detailed, powerful and capable of delivering excellent dynamics. A 10" Scan-Speak woofer/midrange and 1" Scan-Speak silk dome tweeter are used, along with a downward-firing port, making Teddy small but mighty. Bass down to 33Hz is deep, musical and realistic.
List $3300.00 Pair
Sale $1,799.00 + freight
More info here:
https://www.underwoodhifi.com/products/audio-ge
Audio GD
World class solid state preamp
with built in Power regenerator
Amazing at under $3k
The Audio GD HE-1 MK2 is an amazing value
Save $300.00

Our favorite solid state preamp under $7500.00
HE-1 MK2 Regenerative power supply, Real Balanced ACSS Pure Class A Solid State Preamp
The HE-1 MK2 is a fully balanced Class A preamplifier with a built in regenerative power supply. It makes perfect new power and then supplies It to the preamp. It uses all discrete analog stages without any OP amps or coupling caps in the signal path. It has a zero feedback ACSS analog current output stage.
In the secrets review of the original they said:
"The Audio-gd HE-1 preamplifier is one of the three best preamplifiers I've ever heard. It creates an acoustic space like no other component. Despite the spatial goodness, the HE-1 avoids coloring the sound. Not to be missed!"
Compare to $10,000 preamps
Sale $2,990.00 delivered
Core Power Technologies
600 watt balanced power conditioner
Save $777.00
Amazing for moderate sized systems, headphone systems & TV's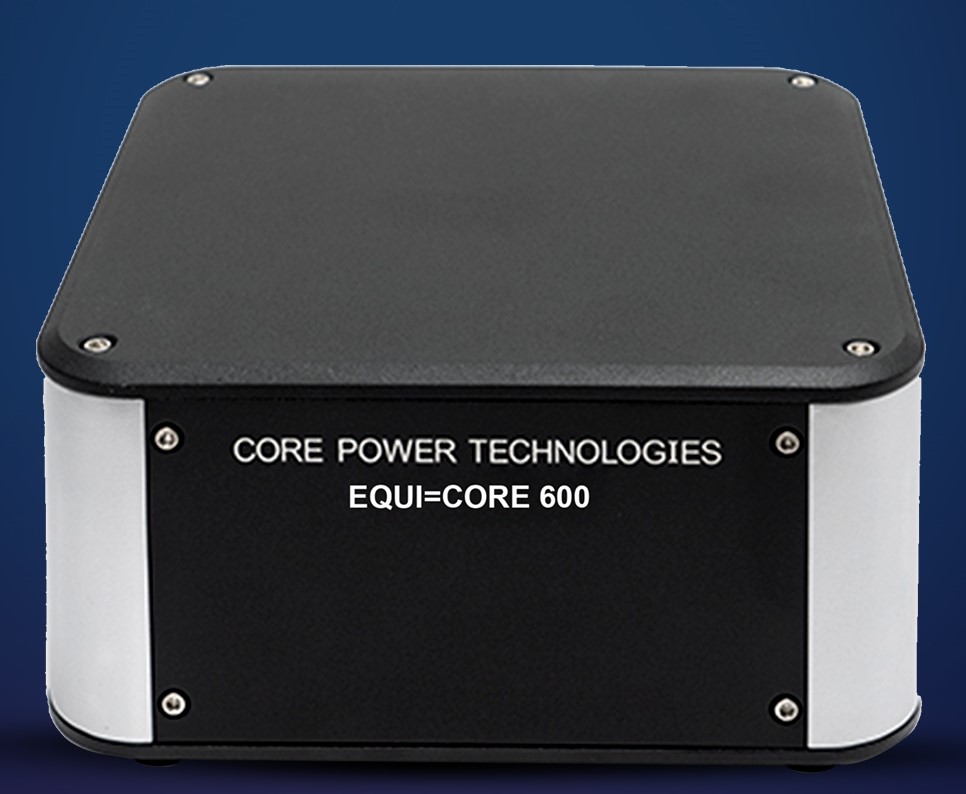 The new Equi=Core 600 is a 5 amp, 600 watt, price breakthrough in a fully Balanced A/C Power Source. We have designed this unit for front ends, headphone systems as well as moderate sized audio systems with 150 watts amps or smaller. 
It is also amazing on large screen TV's.
We use the same quality components as in our more expensive units and include 2 standard duplexes to run up to 4 products. These can up upgraded to our custom copper duplexes for only $78.00 total.  The 600 watt transformer is electrostatically shielded like our larger units. The Equi=Core 600 uses series wiring to improve performance even further. It comes standard with 2 Hubbell style gold plated bronze duplexes
.
List $1,415.00
 $638.00
includes 2 of our $60.00 copper duplexes
Add a $400.00 Gold power cord- only $99.00 w/purchase
https://www.underwoodhifi.com/products/equicore
Add a $599.00 Ground Zero for only $999.00 for the package
Audio GD preamp/DAC
Audio GD R28
Balanced preamp w/resistor ladder DAC & 9.5wpc headphone amp
 

The R28 (2022) is a fully Fully Balanced solid state preamp with 9.5 watts per channel headphone amp and a superb resistor ladder R2R DAC. We continue to be shocked at this level of sonic performance and build quality along with this feature set at this cost.
Comparable products sell for $3000.00 from the competition.
The R28 features a fully discrete R-2R push-pull digital decoding DAC as well as 4 fully discrete real balanced DSD native decoders. The DAC uses two femto clocks to provide ultra low jitter.
The USB input supports 32bit / PCM384K PCM and up to DSD 512 asynchronous transfer. Clocking is done by a custom programmed FPGA.
The custom internal software that runs the unit is upgradable to improve sound quality in the future. All digital process mode settings are accessible by buttons on the front.
$1,399.00 delivered
Add a Warp 1 150wpc amplifier for a superb package for a total of only
$2,399.00

delivered
LSA DPH-1 deal
Tube DAC, preamp and headphone amp
offers superb value
Use it as a great Tube/solid state DAC only or Preamp with DAC & headphone amp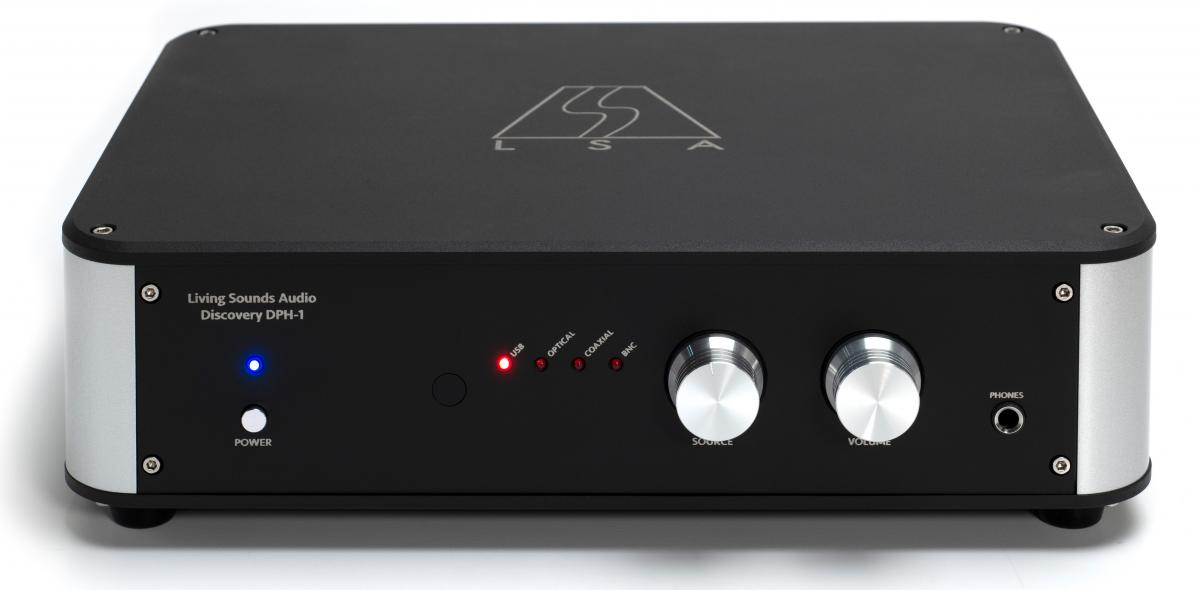 In the first review in Tone audio they say:
"Add it all up and LSAs DPH-1 is a fantastic DAC/Headphone amp. If I didn't spin records, I could easily live with it as my main two-channel preamp and build a great system around it featuring speakers. It ticks all the boxes – easy to use, reasonable price, and sounds fantastic. What else do you need?"
DPH-1 is our Discovery line digital preamp/DAC and quality headphone amplifier. It is a hi value remote controlled preamplifier with 24 bit/192k DAC and high quality headphone amplifier. We use the exceptional AKM 4495 DAC that is sonically one of our favorites. It has both 
 

tube and solid state outputs

. 
It features 4 digital inputs. It uses an NOS tube from General Electric and a Rotary Encoder volume control, R-core power supply, audiophile grade caps from WIMA, Solen, and Dale resistors as well as gold plated connectors. There is separate power supply rectification for the analog and digital circuitry The included remote control handles input select, volume up and down and mute.
Internet Direct List $999.00
Sale $799.00 delivered
with $400.00 Gold series power cord
Only $649.00 if bought with one of our LSA headphones as shown below

 
Core Power USBe Perfect
The ultimate USB cable upgrade
Save $250.00 now
Great deal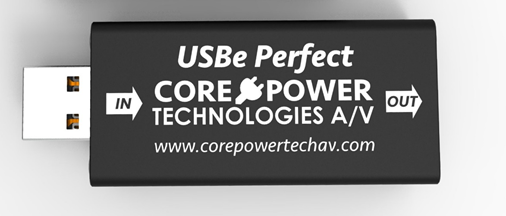 In the first review in Audiopursuit.com they summed with:
"The Core Power Technologies USBe Perfect is a revelation. The improvements are absolute. What is happening inside the screw-sealed metal container is a positive auditory experience.  Not only is this diminutive wonder not leaving my system, but I'm planning on buying a second for my other system, the USBe Perfect is absolutely worth every penny! "
https://www.audiopursuit.com/2020/05/core-power-technologies-av-usbe-perfect.html?m=1 
In the new review in Audio Matters they say:
"Let me keep this simple - you put it in, listen, you take it out, listen, you put it in again. It really is that simple."
enjoythemusic.com said:
"Then I listened with the USBe Perfect."
"Suddenly I found it difficult to focus on work.
I thought I knew everything this album had to give. Layers upon layers of vocal harmony were revealed in high resolution like a 4k display for your ears."
Here is a new user feedback: "Hello Walter, Nothing short of magical in my system, very happy to have bought the USBe perfect."
 List $499.00
Sale $249.00 delivered worldwide
add our $500.00 Diamond USB cable for a total package price of $399.00
https://www.underwoodhifi.com/products/conduit
Elac Carina deal
Excellent Andrew Jones designed speakers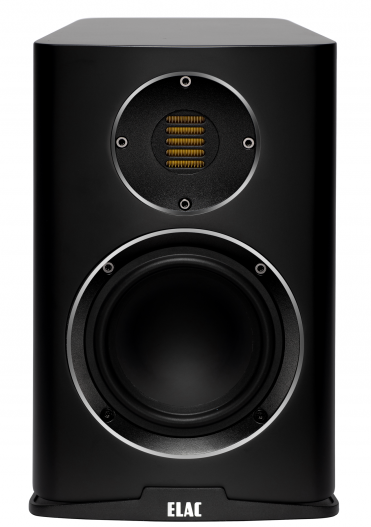 Carina continues ELAC's tradition of utilizing the JET tweeter, chosen for its amazing clarity, dynamics and attack. To match this capability, Andrew Jones designed a new in-house proprietary compound curvature aluminum coned woofer to seamlessly blend with the tweeter via a sophisticated multi-element crossover to produce an organic life like sound experience.
Type: 2-way Vented box
Woofer: 1 x Aluminum cone 5-1/4″
Tweeter: JET folded ribbon
Crossover frequency: 2.7kHz
Frequency range (IEC 268-5): 46Hz – 30kHz
Sensitivity: 85dB/2.83V/1m
Recommended amplifier power: 30 to 150 wpc
Peak power handling: 100W
Nominal | Minimum impedance: 6 Ohm / 4.8 Ohm
Finishes: Satin Black, Satin White
Net Weight (each): 14.73 lbs
Dimensions (HxWxD): 12.54 x 08.06 x 8.54 (9.72 including speaker terminals)
 
Was $1499.00/Pr
EARMEN
Battery or USB powered TR-AMP preamp deal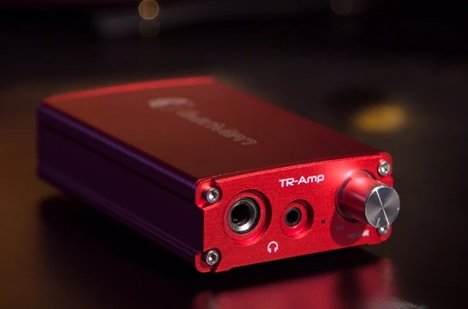 In cooperation with Auris Audio well known European High End Audio company EarMen presents a TR-Amp, Battery powered High quality DAC/Headphone amp/Preamp with impressive characteristics.

TR-Amp with power up to 400mW will enable you to listern almost all known headphones.
The ES9038Q2M SABRE Reference DAC sounds great
The versatile audio input accepts PCM up to 384kHz, DSD256 via DoP, native DSD128 and MQA.
EarMen TR-Amp is a licensed and standard-compliant MQA native hardware renderer.
Made in Europe
STREAM TIDAL MASTERS AROUND THE WORLD
STREAM QOBUZ'S VAST CATALOG OF OUTSTANDING HI-RES MUSIC
3700mA battery with up to 10h of music enjoyment

Separate DATA and Charging USB type C ports allows you to use it all day long in your system

Analog volume control for

Preamp

and Headphone amp

Double Enjoyment with 2 pairs of headphones simultaneously

Analog switch for Direct DAC or PreAmp function

ALL METAL aluminum housing eliminate external noise sources

Limited quantity
Sale $149.00 delivered
RAAL-REQUISITE SR1b
Simply the best headphones
Call to discuss these world Class phones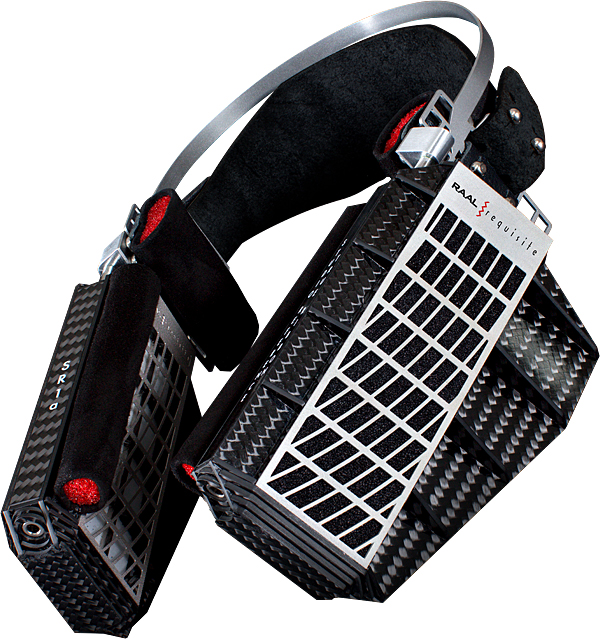 Stereophile's Herb Reichert
"In my view: The RAAL-Requisite SR1b's are both revelatory and revolutionary. Class A+. "
HEADPHONES.COM said: 
"Even compared to headphones already well regarded for their ability to render micro-details, such as Focal's Utopia, the STAX SR-009S or the LB-Acoustics MySphere, the SR1a are clearly superior."
Audiophile style said:
"All music lovers, audiophiles, and even gear junkies need these headphones as part of their audio arsenal. It's just that simple. The RAAL-requisite SR1a are unequivocally the best headphones and the most notable audio product I've ever heard. Period. End of story."
Call to discuss these amazing phones and the new HSA-1B amp
Both are In stock now
AMAZING DEAL ON OUR EMERALD PHYSICS EP200.2SE AMP/INTEGRATED AMP
SAVE $2,300.00

Available in black or silver
Our own hybrid design with 200wpc @ 8 ohms and 400wpc @ 4 ohms. 2 ohm stable. Use it as an amp or a remote controlled integrated amp. Made in USA
It is the best sounding amp we know of at near this price
List $3,500.00
Sale $1,199.00
Only 2 left  in black & 1 silver
Core Power Technologies
Diamond power cord
A world class cord at our low April deal
Save 50% on Diamond power cords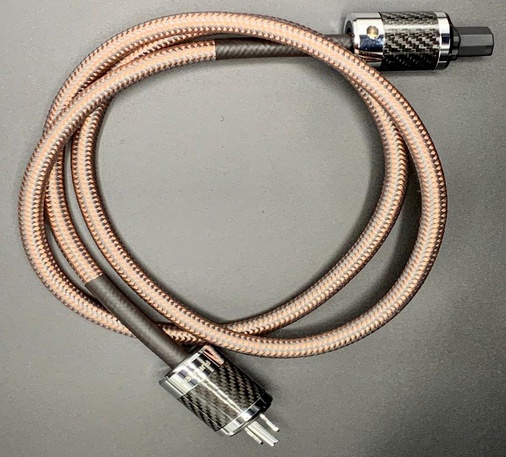 T

he Diamond uses 9 separate cores of 16 gauge 8N OFC copper plated with 70 microns of extruded pure silver. It is insulated with FEP teflon. The custom weave we use is optimized for maximum performance, ie inductance and capacitance. State of the art black carbon fiber IEC power plugs are used.
See the new Positive Feedback review at:
Customers are comparing our Diamond cord to $5000.00 & $10,000.00 cords  
List $1,000.00
Sale $499.00
$1500.00 Diamond Xtremes are back and on sale for $699.00
Core Power Technologies
Gold power cord deal
Save 40%+ on the superb new  
Core Power Gold power cord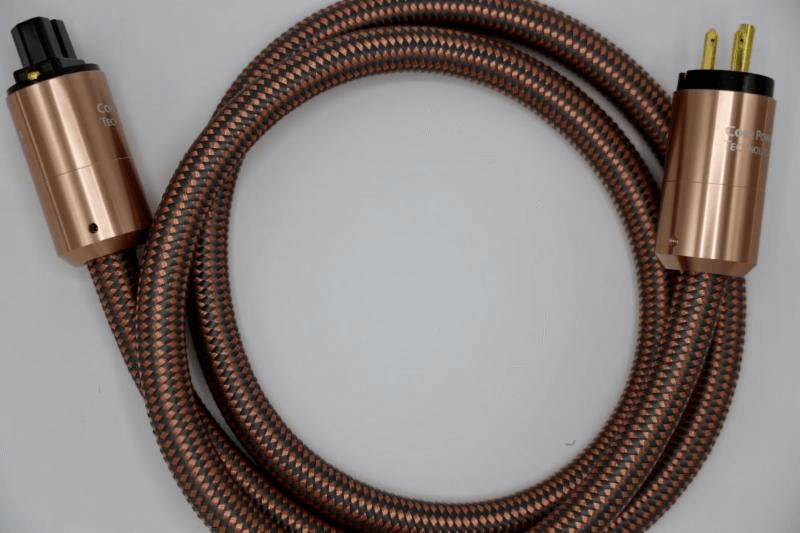 Compare our Internet direct cord to any $1000.00 cord.  
We did and were amazed! 
List $400.00
Sale $199.00 delivered
Buy 2 or more for $179.00 each
Nova 300 Black
Only $1499.00 with $1050.00 in free cables
300 watts/ch amp with great DAC & phono stage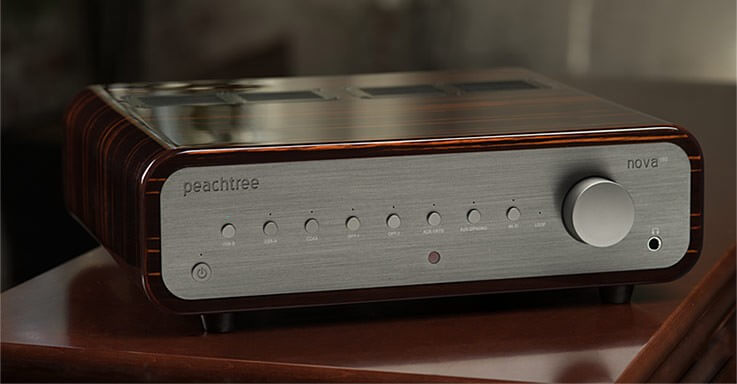 Remote controlled integrated amp with 32 bit Sabre DAC, phono stage and high quality headphone amp
In their Dancing with the big boys review Digital Audio Review just summed with:
"The nova300 is an exceptional beast. Its combination of ALL of the above (read: real world flexibility) and serious output power, both into loudspeakers and headphones, comes wrapped in shell amply suited to luxury department store shelf space where its über high-end audio aspirations could end up obscured.
Now you, dear reader, know as much as - if not more than - your nearest Peachtree dealer. Wallop."
They gave it their: KNOCK OUT AWARD
Was $2200.00
Available in black or Mocha
Free Core Power $400.00 6-ft Gold power cord, $450.00 pr of Gold speaker cables & $200.00 Silver USB cable
Core Power Technologies
 Deep=Core sale
It makes all power conditioners better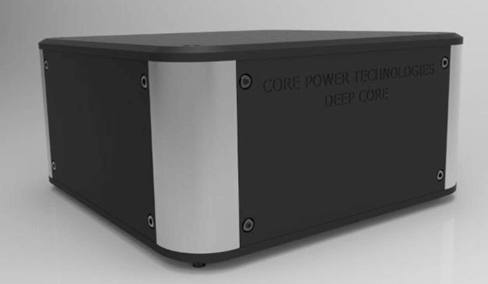 The Deep Core 1800 is designed to not only provide clean, spur free power but it also allows the user to optimize the power delivery interface via a user adjustment Contour Control. The optimization of the power delivery interface can significantly affect sound quality as the power company is a major contributor to attributes such as poor noise floor and dynamic range of the system. The Deep Core 1800 can be used with almost any system providing optimized power for both source components and power amplifiers.
It will work as a stand alone device, in front of the Equi=Core 1800 or in front of any other power conditioner you may already own.
The Deep Core 1800 should be connected in front of your power conditioner as it is the "final" word in preparing your AC for a good power conditioner. Its uniqueability to not only fully cleanse AC power sources of both DC, EMI and RFI noise, as well as to match your AC to your individual components, is unique among competing products.
List $1,355.00  
Sale $639.00
with Free $60.00 copper duplex
Buy the package for $699.00 with a $400.00 Gold power cord
 
DSPeaker Anti-Mode 2.0
preamp with room correction & DAC
Our low March Madness deal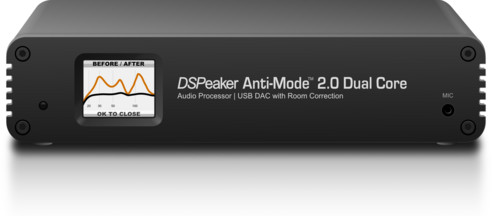 Rooms are the biggest issue we face
Was Stereophile Class A rated and an Absolute Sound Golden Ear award winner
List $1200.00
Sale $799.00 delivered
Cable Deals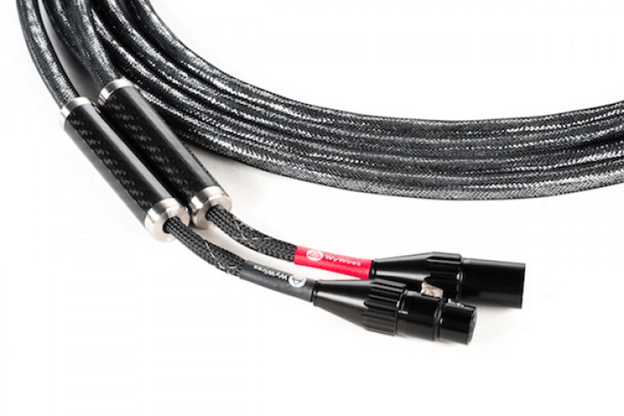 Core Power
Save 40% on Diamond cables
Save 30% on Gold cables
Save 20% on Silver cables
60% on Diamond USB or coaxial digital cables
Iso-Acoustics
Iso-pucks are a great inexpensive tweak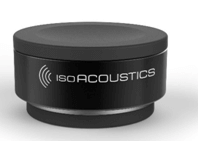 Amazing tweek
Add some Iso-Acoustics Iso-pucks
for great isolation for
 Only $118.00 delivered for a four pack
They work great on speakers, amps, preamps, CD players and DAC's. We love them on the Emerald speakers. All other Iso-Acoustics models available
Now selling turntables from:
LSA
Mofi Electronics  
Pro-Ject
Music Hall
Marantz
Call for our low sale prices
Call us at 770-667-5633 to purchase or discuss any of the above deals
see our website at www.underwoodhifi.com
Many quantities limited
No price protection on previous sales
Not responsible for typographical errors