Quad Electroacoustic
Explore
Quad Electroacoustic
As of April, 2015 Quad has a new US distributor and we are glad to again be able to get their products. Quad Electroacoustics is one of the oldest audio firms extant and the maker of the famed Quad ESL electrostat, by many considered to be the finest speaker ever made. Quad also makes phenomenal electronics and more conventional speakers. Classic Quad electronics like the early tube amplifiers demand top prices in collector's circles while the Quad "tilt" tone controls are still considered the best ever made. The current crop of products proudly stands on this legacy while incorporating the modern features and styling today's connoisseur demands.

For more information, visit the manufacturer's site.
ERA-1
Planar Magnetic headphones
$799.00
Quad has been responsible for many landmark hi-fi products throughout its history, none more famous than successive generations of the ESL – the world's most revered electrostatic panel loudspeaker, a technology invented by Quad's founder, Peter Walker.

To create the ERA-1, the company's first-ever headphones, Quad developed a planar magnetic driver delivering a fast, open and transparent performance. The resulting sonic realism and fidelity to the source is fully in keeping with the brand's heritage, displaying qualities akin to the famous ESLs. Sonics are superb for a phone in this price range and reviews all say it outperforms its price.

The Absolute Sound said: "In short, the ERA-1 now stands as one of the finest under $800.00 heasdphjones that money can buy."
Inner Fidelity Product of the year:
"The ERA-1 is an incredibly comfortable, non-fatiguing, huge-sounding, tonal and timbrally pleasing set of headphones with outstanding resolution that breaks the sub-$1,000 USD barrier."

See the video review at: 
https://www.youtube.com/watch?v=zapcbdDXuKs&feature=youtu.be
PA One +
Tube Headphone amp with DAC
$1695.00
Discontinued and no longer available
VA-One +
$1795.00 
Discontinued and no longer available
Quad Dynamic S-Series Loudspeakers with ribbon tweeters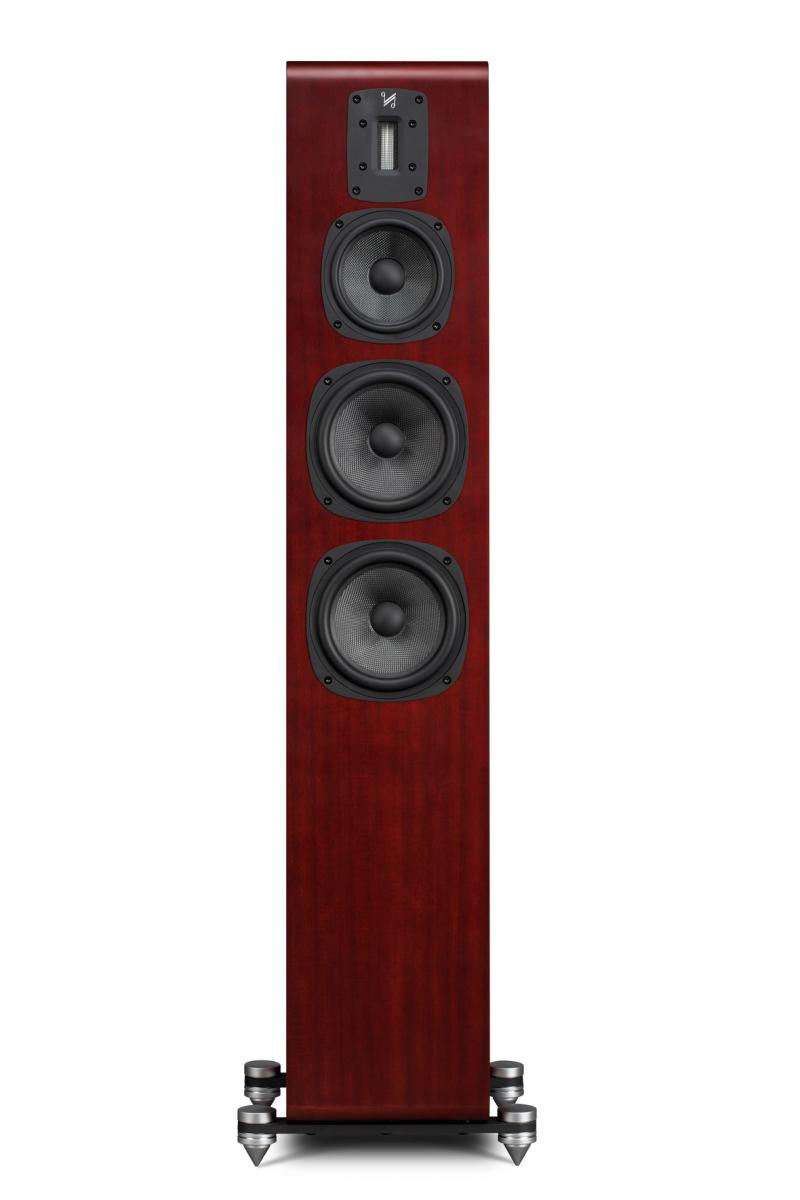 S5 in Sapele Maple
The Quad S speakers use a new Ribbon tweeter with beautiful satin cabinets. Sonics are excellent.
S1    4" two way with ribbon tweeter  Sale $899.00/Pr Free Freight
S2    5" two way with ribbon tweeter  $1199.00/Pr-Free Freight  Stereophile Class B rated in 2019
S4    Column w/dual 5" woofs, 4" mid & ribbon tweeter. 3 ABR radiators on rear. $2295.00/pr Sale $1999.00/Pr Free Freight
S5    Column w/dual 6.5" woofers, 5" midrange & ribbon tweeter. 3 radiators on rear. $2799.00/pr Sale $2499.00/Pr Free Freight
S center Dual midrange/woofers and ribbon tweeter  $749.00
All above available in Black oak or Sapele maple finishes

"... may be the biggest bargain in floor standers.."
"... (the S5) delivers so much speaker for ($2,699) - that were we living in different times - they would have caused a revolution."
Ken Kessler, HiFi News & Record Review
 
"Quad has definitely hit the mark with the S2s. They have a smooth, vibrant sound that is refreshingly uncoloured and never less than engaging."
"lntegrating a ribbon with a traditional cone mid/bass is not the easiest of tasks... but the S2 seems to have got it just right."
HiFi World
Vena MKII Remote Integrated amp w/DAC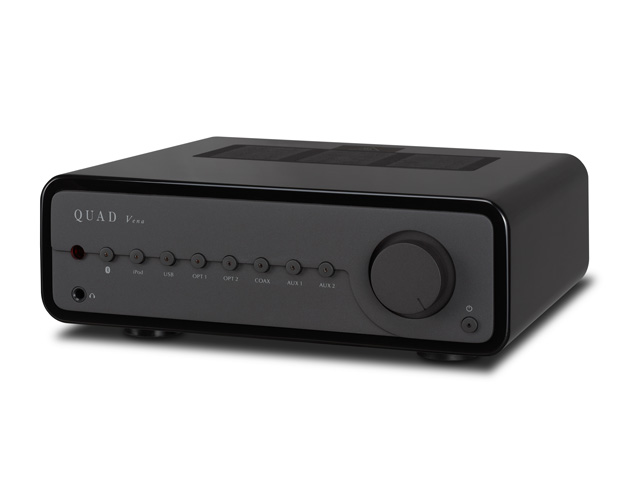 Vena MK II Integrated amp w/DAC & Aptx Bluetooth $1295 in Lancaster grey, $1395 in Gloss Black, Gloss White, Sapele Mahogany wood

Vena MK2 Play- A Vena MK2 with playfi streaming  $1495.Lancaster Grey or Silver

Artera Pre Preamp with phono stage & tilt control, silver or black $1495.00

Artera Play + Line stage with DSD DAC & Asynchronous CD transport, Silver or black $1995.00

Artera Stereo 140wpc stereo amplifier with current dumping, Silver or black $2995.00

Artera Solus 75wpc integrated amp with CD transport & DAC Black or silver $2495.00

S-C Center w/4" Kevlar woofer and ribbon tweeter- $749/ea in Sapele Mahogany or black Oak

QC-24 tube preamp $1199/$1,790 modified

Quad II Classic Intergrated - 25wpc Class A integrated tube amp w/MM/MC phono stage in Lancaster Grey ($5995)

Quad II-40- 40 watt/ch mono tube power amplifiers in Lancaster Grey ($5495/pr.)

Quad II Classic- 15 watt Class A mono amplifiers in Lancaster Grey $3995/pr

Quad II-80- 80 watt mono tube amps in Lancaster Grey ($10.995/pr.)

QC-24P tube MC/MM phono stage designed by Tim DeParavicini ($1,795)

ESL-2812 4 panel 42" high electrostatic speakers legendary Black $14,995/pr

ESL-2912 6 panel 58" high top of the line electrostatic speakers Black $17,995/pr