Micromega
MICROMEGA
M150 Gloss Color closeout
150wpc / 300 @ 4 ohms
Room Correction
MM/MC phono stage / Quality DAC
Huge 65% savings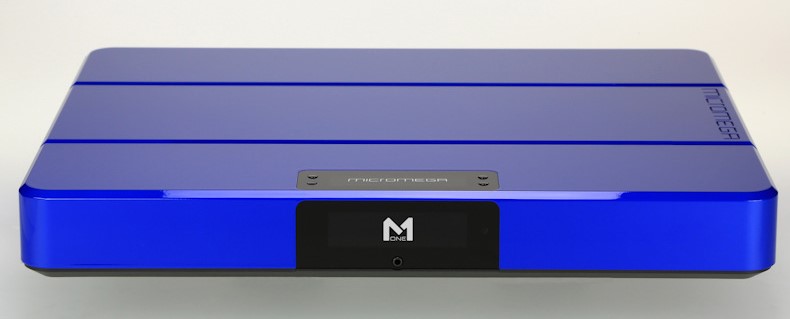 The M-One 150 is a 150 watt/ch REMOTE CONTROLLED integrated amp with superb sonics. It offers room correction, MM & MC phono stage, quality DAC and very good headphone amp for $7499.00 retail.
We have a few in the upgraded colors that is a $1000.00 option
3 in Blue Nogano (as above)
2 in Carrera white
3 in Electric orange
2 in black lacquer
Analog A/B amplifier
Save $5600.00 now
Limited quantity
 M‑150 (INTEGRATED AMPLIFIER) HAS BEEN ELECTED BY 55 INTERNATIONAL JOURNALISTS AS "BEST PRODUCT OF 2018 - 2019" IN THE "HI‑FI INNOVATION CATEGORY"
 TAS review link  https://www.theabsolutesound.com/articles/micromega-m-150-integrated-amplifier/

 Type: Class AB integrated amplifier with DAC and phonostage
Power output: 150Wpc into 8 ohms; 300Wpc into 4 ohms
Analog inputs: RCA, MM/MC phono, XLR, room EQ microphone
Digital inputs: USB Type B, coaxial, optical, AES/EBU, two I2S
Network and wireless: LAN Ethernet, AirDream compatible, DLNA/UPnP compatible, Bluetooth 4.0 aptX
(we do not recommend their streaming)
Formats supported: PCM up to 32-bit/768kHz, DoP, DSD up to 11.2MHz
Phonostage loading: 47k ohms (mm); 110 ohms (moving-coil)
Dimensions: 16.9″ x 2.2″ 13.8″
Weight: 20.5 lbs. 
List $8499.00
Sale $2888.00 delivered
Please note that the streaming is poor on these units and we do not recommend using it. We have many streamers available for $599.00 or just use your computer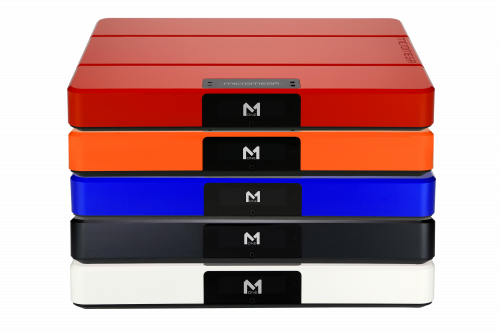 MYZIC Headphone amp
$299.00
Sale Price $149.00
Available in white only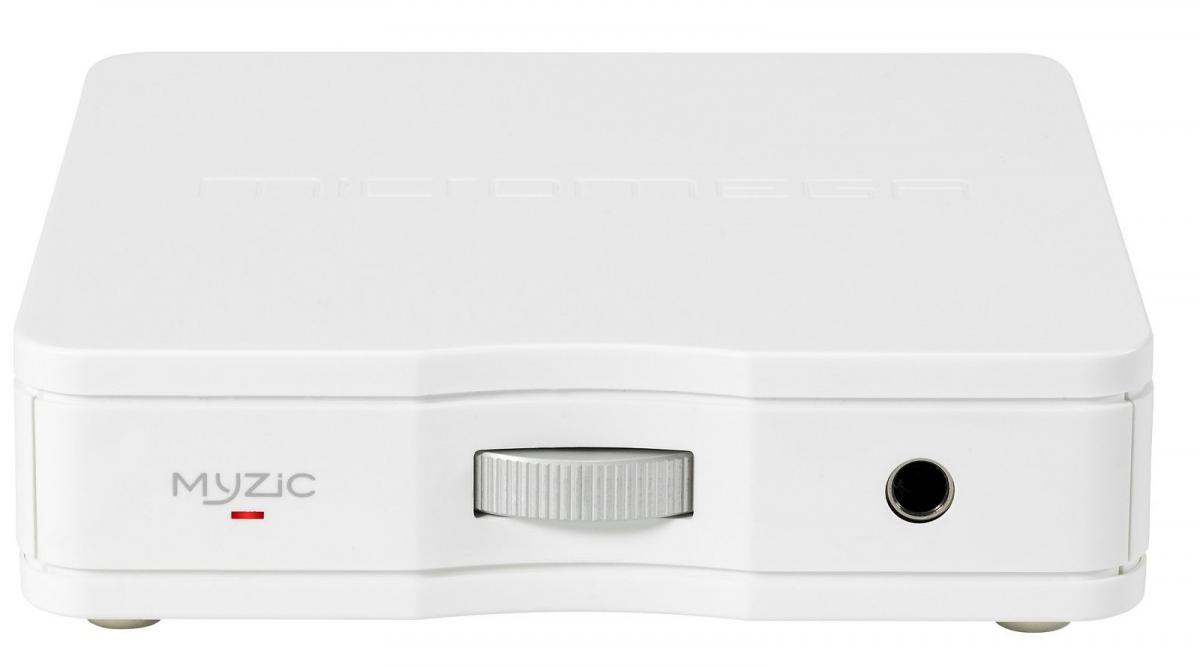 Features and specs
1MO analog input to prevent loading source output stage.
500MW rms @ 32 Ohms and 1W rms @ 16 Ohms
Analog output duplicating analog input to avoid the need for a Y connection.
MyZIC matches with every headphone impedance and sensitivity.
Log horizontal rotary control for a precise listening level adjustment.Minimal level detection putting MyZIC in standby mode.
Out of standby delay to avoid any turn on thump.
Professional Neutrik headphone 1/4" socket with headphone presence detection. When no headphone is connected, MyZIC will remain in standby mode.
LED status indicator : Red when MyZIC is in standby and White in operation.
85 - 265 Vac / 50 – 60 Hz switch mode power supply, for exceptional sonics.
Textured ABS enclosure available in White

2 year factory warranty. Done in Champlain, NY

MyGroove phono stage deal at 50% off
$299.00
Sale $149.00 in white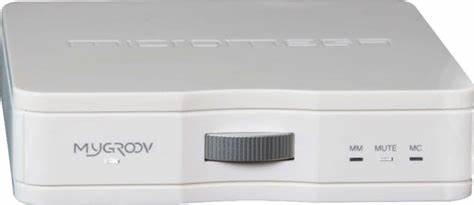 Very good Moving Magnet/Moving Coil phono stage
Only available in white. Limited quantity

Quality phono pre-amp
If your existing amp doesn't have a phono pre-amp built-in the Micromega MyGroov gives your vinyl a thorough revival. Featuring a low noise power supply and 'clean' signal path that's free from electrolytic capacitors, the MyGroov gives you smooth, distortion-free sound quality.

Choose between MM (40dB) and MC (60dB)
Compatible with both MM (Moving Magnet) and MC (Moving Coil) cartridges, the MyGroov works with just about any cartridge. Even if you don't use a sonically superior MC cartridge at the moment, this phono pre-amp gives you the option to do so in the future – without having to upgrade the phono pre-amp, too.

Smooth design
The sleek design features quality detailing. Switching between standby/MM/MC, for example, is carried out by an anodized aluminum wheel. Delayed switching avoids any 'thump' coming through the speakers as you switch inputs. The case itself is very compact and easy to house.

Differential analog input structure to avoid current injection into the cartridge.
• MyGROOV adapts to all type of cartridges despite of their impedance and sensitivity.
• Four positions horizontal rotary switch with anodized aluminum wheel.
To select between STBY – MM – MUTE – MC
• Out of standby delay to avoid any thump at turn on and when switching
between MM, Mute and MC.
• LED status indicator : Red when MyGROOV is in standby and White in operation.
• Integrated in house designed universal power supply 85-265 Vac / 50-60Hz.
• Unique design, extremely fast, ultra low noise audio power supply.
• No electrolytic capacitors in the audio section, neither in the low noise power supply,
nor in the audio path.
• Cartridge load impedance : MM - 47 kΩ / MC - 100 Ω.
• Gain : MM - 40 dB / MC – 60 dB.
• Very Low THD (1 kHz) ≤ 0,001% MM, ≤ 0,005% MC.
• RIAA deviation < ± 1 dB (20 Hz – 20 kHz).
• Frequency response : 20 Hz – 20 kHz.
2 year factory warranty. Done in Champlain, NY