Audio GE
Audio GE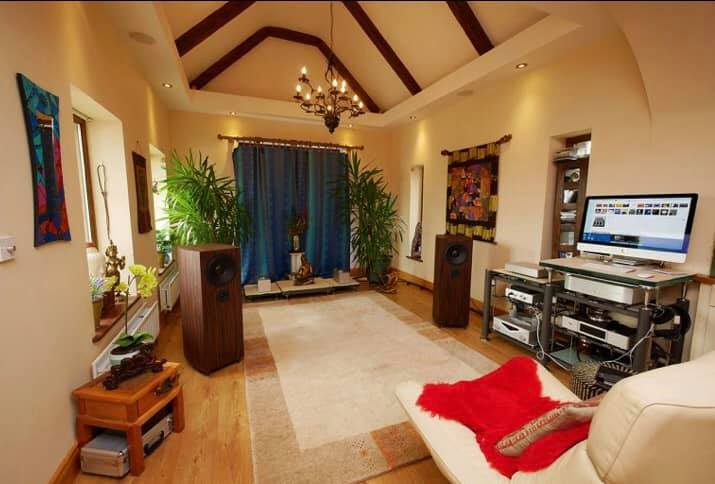 At Underwood Hifi we are always looking to present high quality products that we can offer to our customers at great Internet Direct deals. In Audio GE we found a small Lithuanian company that makes great speakers with no North American presence. We listened and were amazed at the value.
Cadenza
Retail 2200.00 a pair
Our Internet direct price is $1,299.00 / pair
Sale $1149.00 / pair
In stock & shipping-Only 2 pair left at this deal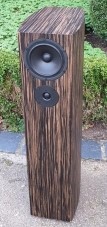 Looking for a less expensive alternative to Teddy or have a smaller room? The Cadenza excels at delivering dynamic bass and the musical articulation. Its easy to drive nature and bass punch are compatible with a wide range of AV amplifiers and receivers. Elegant design and aesthetic compactness. Designed to be cost effective speakers with classic design. Cadenza is a floor-standing speaker with best balance in price and size. The slim, small and light cabinet will fit in any part of your listening room and our stocked beautiful real Ebony classic natural wood finish should satisfy most tastes. It features a highly braced and CNC machined cabinet. This and balanced crossover gives incredible performance in all frequency scale for the price. All drivers are by Scanspeak.
Specifications
Dimensions: 33.5"h x 9.1"w x 15.75"d
Shipping weight:33 pounds in wood crate
Sensitivity :89 dB @ 2.83V 1m
Nominal power handling: 80-100 W rms
Frequency response (in-room) : 36-25000 Hz
Drivers: Scanspeak 1" silk dome tweeter, Scanspeak 7" classic paper cone mid-bass driver
Warranty:Five years warranty for drivers & crossover components