LSA Turntables
T-2 turntable
List $1,140.00
Our Internet direct price is $899.00

delivered
or get it with the $600.00 Sumiko Amethyst cartridge for only $1,299.00 delivered
or
with a $1250.00 Sumiko Blackbird or $900.00 Songbird cartridge for only $1,599.00 delivered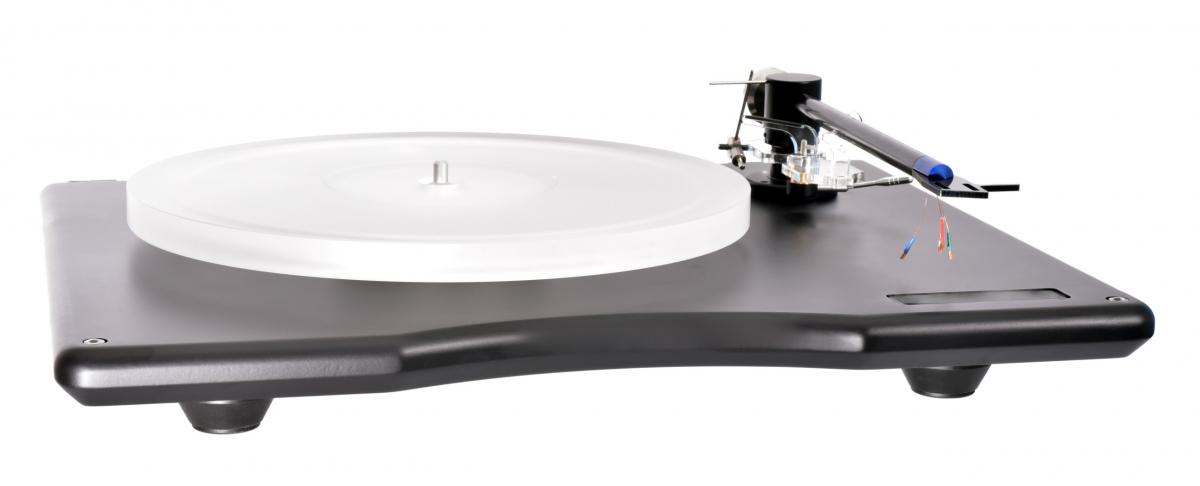 Our T2 turntable features a new 9.5" carbon fiber uni-pivot tonearm. This allows us to use far superior cartridges than any of the competitive tables that we have seen as near its price. Most $1000.00-2000.00 tables use a $99.00 or $440.00 Ortofonor comparable cartridge. We use the wonderful new $600.00 Sumiko Amethyst cartridge at $1,299.00 or the $1250.00 Sumiko Blackbird at only $1,599.00.
It will therefore easily outperform any of our competition at our Internet direct deal. 
It was important to us to source a table with a really good tonearm and the new Edwards A6 carbon fiber uni-pivot tonearm fit that bill perfectly. This 9.5" low mass tonearm is constructed from carbon fiber and is fitted with a 65-gram stainless counterweight. The output terminates to a pair of RCA sockets with separate ground, giving the user choice over their output cabling – these are located on the underside of the base.
This allows easy cable upgradability with an aftermarket cable line our Core Power tonearm cables. 
The T-2
incorporates a custom 25mm medite base. It features a custom 24V AC motor that has been positioned to further reduce electromagnetic and mechanical noise. This has required the development of a new bespoke 'big belter' drive belt. The result allows for greater resolution of low level detail. The table uses an
.
aluminium inner hub, EA Big Belter, and an 18mm bearing housing with upgraded white ceramic bearing.
Machined in England, the turntable boasts a 17mm acrylic platter. We will offer an optional speed control for $199.00 shortly
Compare this table at $1,599.00 to any $2,500.00 turntable/cartridge package and we feel you will be amazed.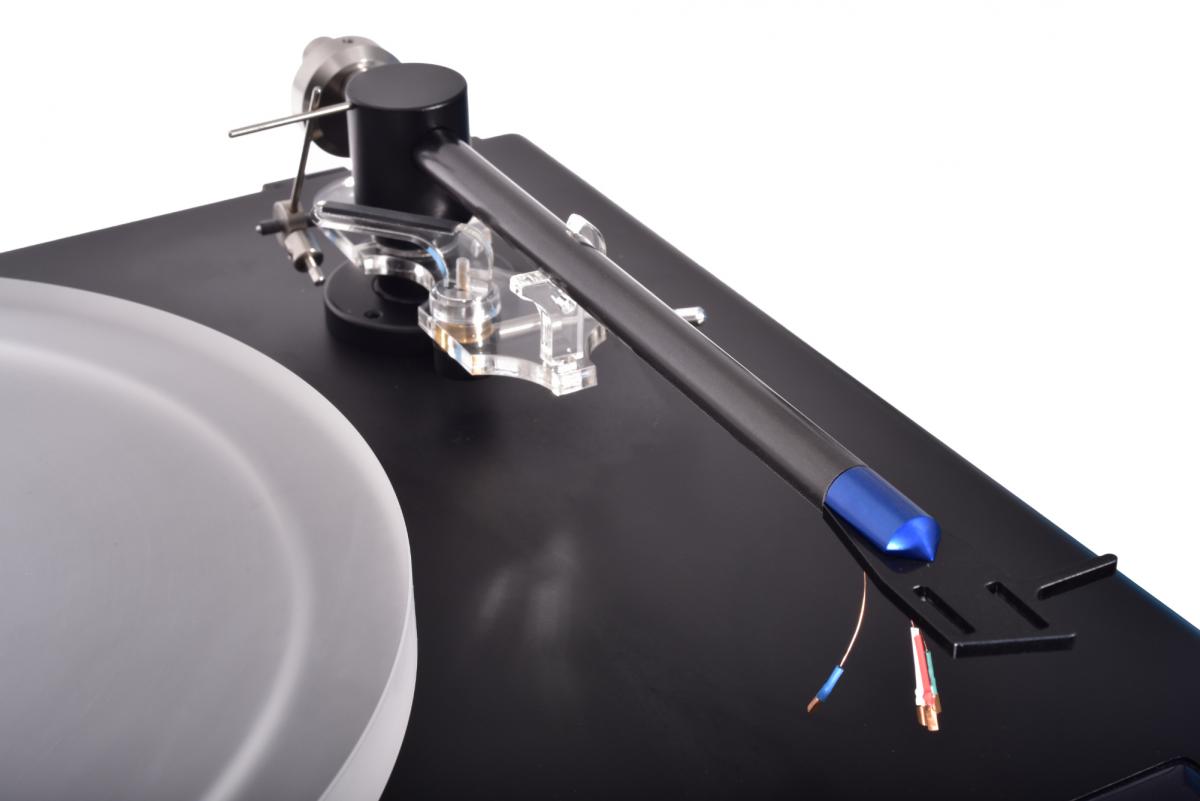 Closeup of tonearm
We have been asked to compare the T2 to the Rega tables. The T2 is similar to the Rega Planar 6 in performance but we have a much better arm. We have a ceramic bearing in the 22mm brass housing - the Rega is steel. We have lower pickup noise as our motor position is further away, hence the longer belt. We have a fully machined aluminum hub were the Rega is plastic with a metal cap. Our platter is acrylic not glass. Glass makes the sound punchy but very hard sounding where as the acrylic has better low level detail and more sublty. The T2 has a performance with a more neutral balance, this also produces a much more musical performance. Both can be upgraded with an external re-gen speed controllers.
NEW A6 carbon fiber uni-pivot tonearm
33.33 and 45 rpm speeds

Wow and flutter is 0.06% on average

Rumble is 68dB

18mm Custom base
2x RCA outputs
Custom 24V AC motor
Plug top PSU 
Aluminium inner hub
EA Big Belter
18mm bearing housing
White ceramic bearing
17mm frosted acrylic platter

Warranty on Parts & Labor: 2 years from the original purchase date
T-3 turntable
List $3750.00 including $500.00 upgrade kit & $250.00 dust cover
Our intro price is $2299.00 delivered
In the Part time audiophile review they said:
"I told you that Walter Liederman always wants to bring additional value to his products, and I told you he includes a lot of extras such as the arm, the dust cover, the clamp and much more. What I didn't tell you was that the LSA T-3 is sold at Underwood Hi-Fi for $2299 delivered.
That's an insanely low price for an analog rig this good."


Read the entire review at:
https://parttimeaudiophile.com/2021/02/21/lsa-t-3-turntable-review/
Intro sale is $2299.00 delivered for the table with upgrade kit and dustcover
Now get this table with the $600.00 Sumiko Amethyst for only $2,499.00 delivered or get the $1,900.00 Sumiko Starling cartridge for a package price of only $3499.00

delivered.
We also have a package with the $1250.00 Sumiko Blackbird for $2999.00 delivered. We also have the $1300.00 EAT Jo #5 cartridge packaged for only $3,199.00 delivered. The $6250.00 package is only $4,299.00 with the Jo #8 cartridge.
See the first review at: https://www.tonepublications.com/review/the-lsa-t-3-turntable-from-underwood-hifi/
"What makes the T-3 worth one of our Exceptional Value Awards for 2020 is the way it performs as a complete analog system. Stepping up to a table at this price can offer more performance than your average $1,000 table, but with higher performance, also comes the chance to screw it up. The wrong arm, an arm/table/cartridge mismatch, an underperforming tonearm cable can sour the recipe, leaving you wondering what you spent all that extra cash on in the first place."
"If a $3,499 table/arm/cartridge fits your budget, and you don't want to fuss, the T-3 with SoundSmith Aida 2 is one of the biggest values going. Especially when you consider they throw in all the accessories you need to boot. Those wanting the table alone can get it for $2,299 (with accessory kit and dustcover), or with the SoundSmith Carmen cartridge for $2,999.00. I say get the big box of chocolates, but I'm great at spending other people's money!"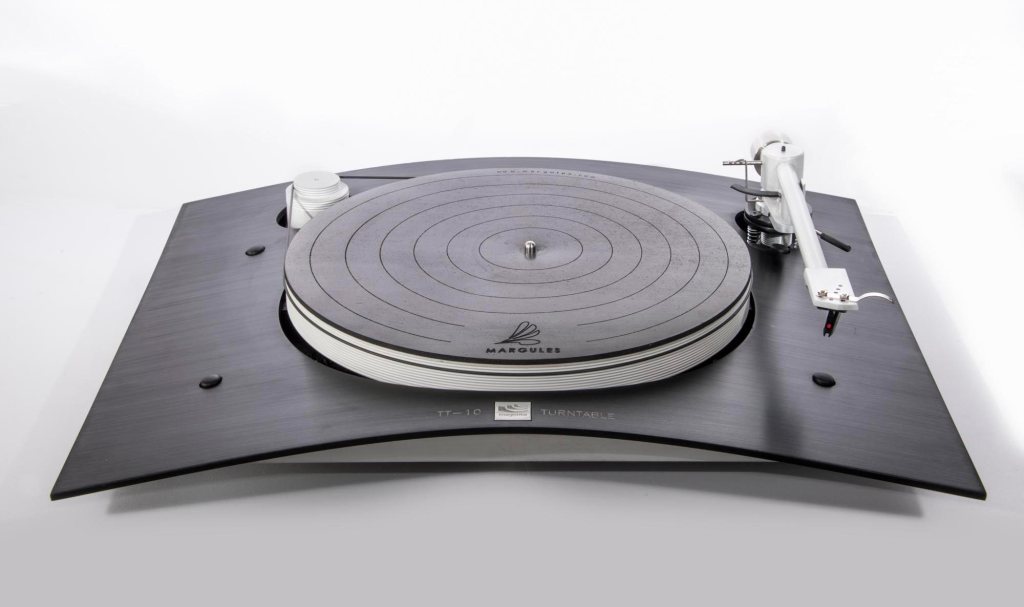 The T-3 has a machined high-mass platter (from a single block of aluminum) sitting in a ball bearing bushing. The platter is driven by a synchronous low noise, low RPM and low torque motor. It is suspended in a spring mounting to avoid noise induction to the turntable. The motor pivot is also ball bearing.
The T-3 has three contact or resting points: two inverted conical isolation feet, height adjustable for leveling, and the isolated motor assembly to transfer energy away from the turntable.
The arm mounting is universal, and you can easily adjust it for vertical tracking angle and azimuth. The T-3 comes with the UP-01 uni-pivot tonearm. The 9.5-inch tonearm is made of anodized machined aluminum. The tonearm also has internal antiresonance rings. The UP-01 allows for easy and precise adjustment of overhang, azimuth, anti-skating, and tracking weight. All of this results in a table that has dead-on speed accuracy, quiet background and an arm that tracks beautifully.
It comes with a $500.00 upgrade kit including $660.00 worth of separate parts, a $500.00 turntable resonance control weight, $40.00 digital VTF scale, $40.00 cartridge alignment protractor (VTA, overhang & azimuth), one $30.00 spare belt and $50.00 cork/rubber compound platter mat.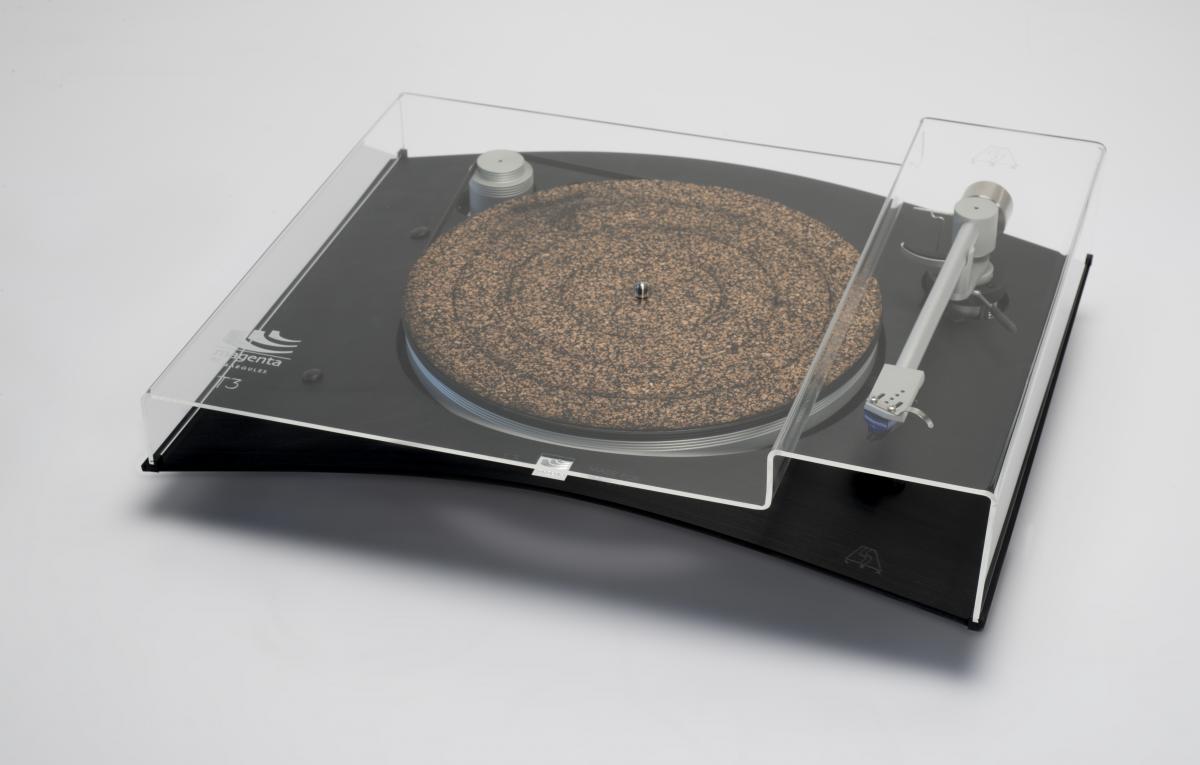 Above shown with custom LSA dust cover
Specifications
Belt driven, 33 & 45 RPM
Uni-pivot tonearm included (can be changed by end-user)

Interchangeable Arm mini-din connector

Fully adjustable VTA, azimuth, tracking force

High mass, 5kg (11 lb.) solid aluminum platter

RCA output connectors

Rigid, low resonance frame

Extremely low friction spindle assembly;  ball-bearing spindle

Motor Type: AC smooth low speed 24-pole synchronous motor.

Synchronous motor, 250 RPM, very low RPM and torque, very low friction bearing

Wow and flutter < 0.15%

Dimensions (height, width, depth): 6" x 21″ x 16" (15cm x 52 cm x 41cm)

Total Weight: 18 pounds

Included accessories: 
1 cork/rubber compound platter mat, 1 digital scale for tracking force, 1 custom protractor for the correct overhang and VTA and azimuth settings, 1 spare belt, 1 stainless steel Magenta Turntable Resonance Control (TRC – list price $500)
It also includes a $250.00 dust cover

Warranty on Parts & Labor: 2 years from the original purchase date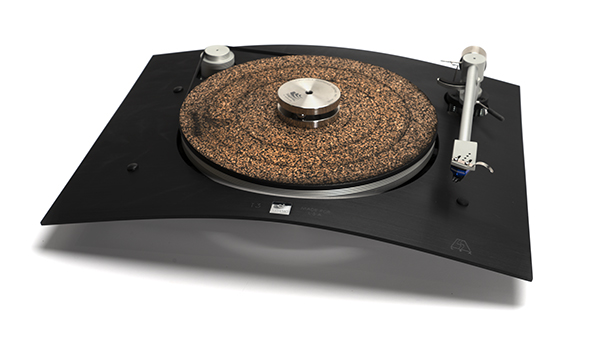 Table with cork platter mat and resonance weight
T-3 setup videos
https://www.dropbox.com/sh/u11ojthpr8jre9z/AAAJADLxEs-AMab9gK8psJtfa?dl=0&preview=LSA+T3+Setup+Pt.1%3A6+II.2021.mov
https://www.dropbox.com/sh/u11ojthpr8jre9z/AAAJADLxEs-AMab9gK8psJtfa?dl=0&preview=LSA+T3+Setup+Pt.2%3A6+II.2021.mov
https://www.dropbox.com/sh/u11ojthpr8jre9z/AAAJADLxEs-AMab9gK8psJtfa?dl=0&preview=LSA+T3+Setup+Pt.3%3A6+II.2021.mov
https://www.dropbox.com/sh/u11ojthpr8jre9z/AAAJADLxEs-AMab9gK8psJtfa?dl=0&preview=LSA+T3+Setup+Pt.4%3A6+II.2021.mov
https://www.dropbox.com/sh/u11ojthpr8jre9z/AAAJADLxEs-AMab9gK8psJtfa?dl=0&preview=LSA+T3+Setup+Pt.5%3A6+II.2021.mov
https://www.dropbox.com/sh/u11ojthpr8jre9z/AAAJADLxEs-AMab9gK8psJtfa?dl=0&preview=LSA+T3+Setup+Pt.6%3A6+II.2021.mov