RAAL-Requisite
RAAL makes a state of the art ribbon headphone. The Raal Requisite SR-1A's are the best headphones that we have ever heard. They sound more like speakers than headphones and remind us of our best Emerald Physics speakers. We were blown away when we heard them. And, even better is they run off your amp so no need for an expensive additional headphone amp.

SR-1B
$3499.00 including amplifier interface
The SR-1B is identical to the SR-1a with a new grill that matches the new CA1A Circum-Aural model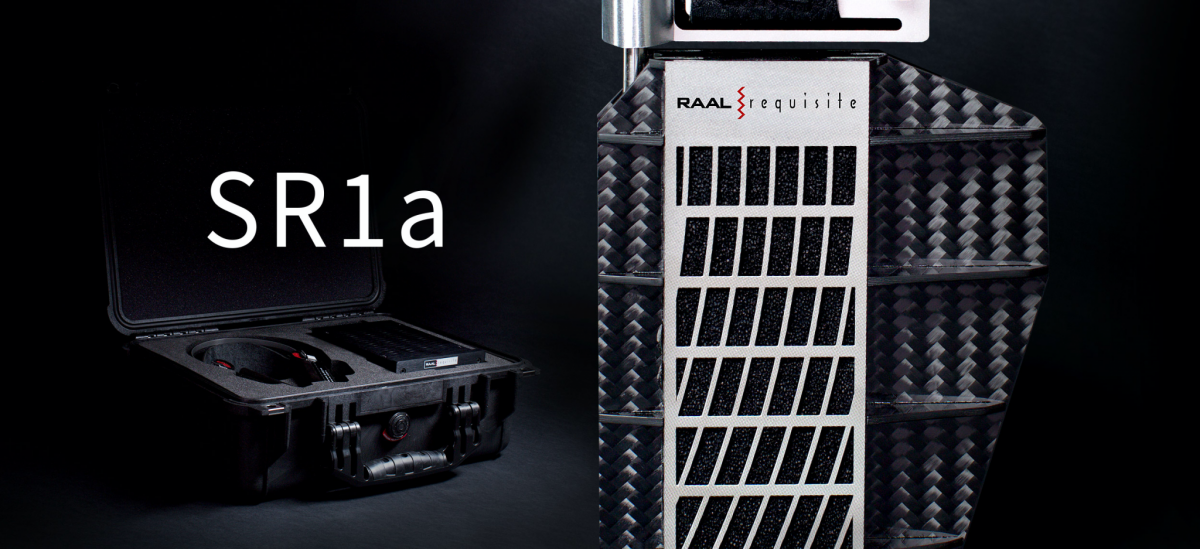 True Ribbon™ SR1a.
The world's first Earfield™ headphone monitor.
The SR1a by RAAL-requisite is the world's first Earfield™ headphone monitor. Experience mixing, mastering, and home listening with unparalleled accuracy and realism in a soundfield devoid of room acoustics and comb-filtering caused by work surface reflections. Earfield™ technology delivers unheard of program accuracy and a speaker-like soundfield experience.
Audiophile said:
"Well, that was either the most superlative laden, over the top, word salad of a review you've ever read or you're currently adding the SR1a to your online shopping cart. I understand if some readers think I was a bit too liberal in handing out accolades to the SR1a, but I have no problem standing behind every one of them.
The RAAL-requisite SR1a is truly a game changer. There's no headphone like it available today, with respect to both design and sound quality."
"The SR1a is the only headphone to ever pull me away from my main two channel speaker based system. This doesn't mean I'm converting from my Wilson / Constellation system to headphones, because nothing could be further from the truth. There are many things headphones just can't do. There's no Johnny Cochran to get one around the laws of physics. However, the amount of time I now spend listening to my main system is substantially reduced because these headphones are so good."
"All music lovers, audiophiles, and even gear junkies need these headphones as part of their audio arsenal. It's just that simple. The RAAL-requisite SR1a are unequivocally the best headphones and the most notable audio product I've ever heard. Period. End of story.
"

Read the entire review at: https://audiophilestyle.com/ca/reviews/review-raal-requisite-sr1a-earfield-headphone-monitor-r902/
Bolt from the Blue: RAAL-requisite SR1a "EarField™ Monitors"
"Even compared to headphones already well regarded for their ability to render micro-details, such as Focal's Utopia, the STAX SR-009S or the LB-Acoustics MySphere, the SR1a are clearly superior."
"In my view: The RAAL-Requisite SR1a's are both revelatory and revolutionary. Class A+. "
RAAL Requisite's Ribbon
"The Raal Requisite delivers a combination of bandwidth, resolution, speed and dynamics like no other headphone currently to market."
Weighing in at only 425 grams (15 ounces). Unlike standard headphones who's weight and heat create listener discomfort over time. The SR1a Earfield™ design eliminates heat buildup on the ears providing a cool, natural airflow. Your ears will also appreciate the complete absence of sound pressure against the eardrums caused by traditional sealed can designs. SR1a headphones can be worn comfortably for many hours at any listening level.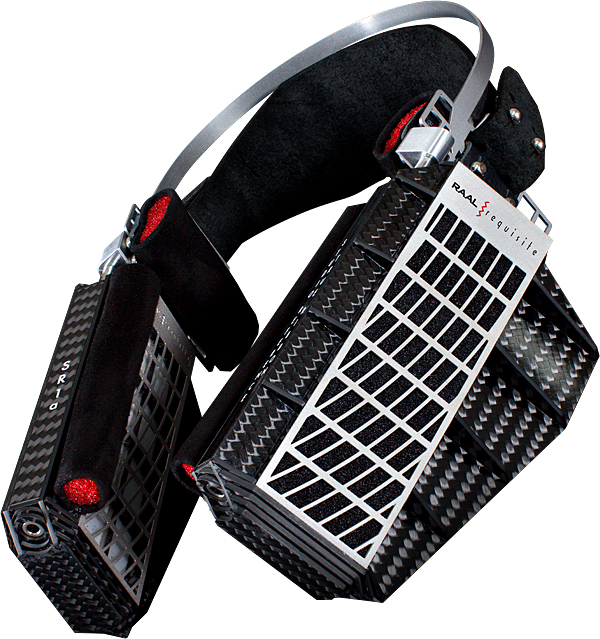 Remarkable Sound & Remarkable Design.
Grammy Awarded Producer/Engineer (John Mayer, Barbra Streisand, Eric Clapton, Weezer, No Doubt, Green Day, U2, Counting Crows)
Unparalleled musicality and detail… A completely adjustable soundstage, able to reproduce a near-field loudspeaker experience (not approximate or fake, but real, two channel imaging).
CanJam at Rocky Mountain Audio Fest 2018
"A radical departure from traditional headphone designs that presents speed, dynamics and imaging that exceeds flagship planar and electrostatic systems. Arguably the most exciting new development in headphone engineering in a long time."
World class professional monitors I can take on the road! I can finally trust my sound everywhere.
13-Time Grammy® & Latin Grammy® Award Winning Producer/Mixer/Engineer
A radical departure from traditional headphone designs that presents speed, dynamics and imaging that exceeds flagship planar and electrostatic systems. Arguably the most exciting new development in headphone engineering in a long time.
 

Speaker junction box closeup
 
CA-1A Circum-Aural ribbon headphones
$2499.00 with interface box
$1999.00 without interface box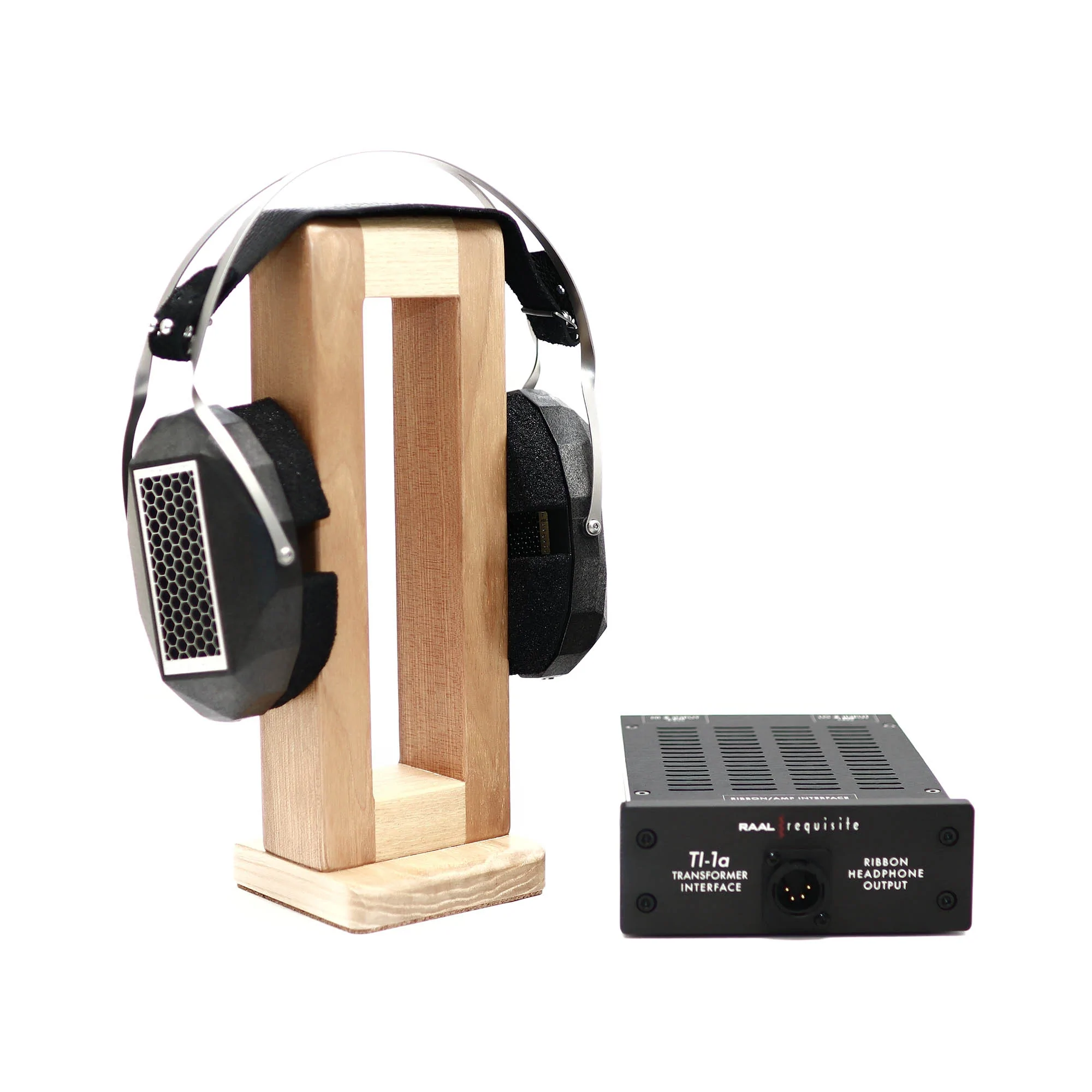 The CA-1a by RAAL-Requisite is the world's first circum-aural True Ribbon™ headphone monitor. Experience mixing, mastering, and home listening with unparalleled accuracy and realism!
Both packages include a one year manufacturer warranty. Headphone only package ships with just CA-1a Circum-Aural headphone, no cables or interface box included, Standard Package ships with the CA-1a Circum-Aural Ribbon Headphone and complete TI-1a package which includes:
TI-1a Transformer Interface
OB Compensation barrel for Balanced XLR & Single-Ended RCA amplifier inputs
HPL Cable for connecting TI-1a to conventional 4-pin XLR headphone level amp output
SC2 Cable for connecting True-Ribbon™ headphones to TI-1a interface
VM-1A Reference tube amp for ribbon headphones
$6499.00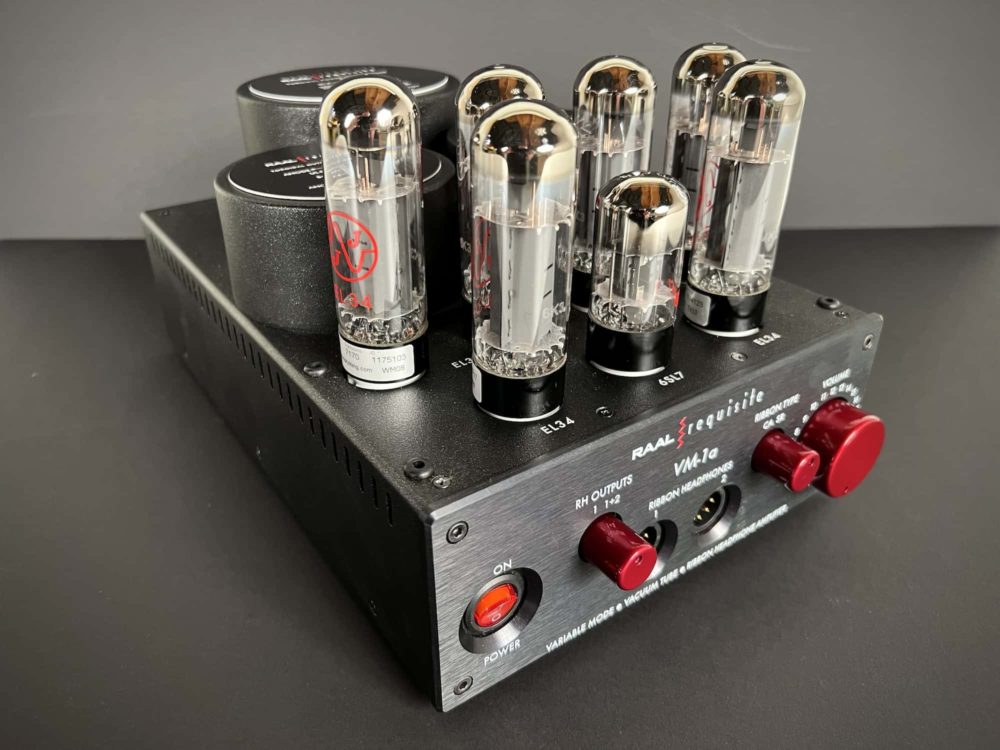 This is the new flagship amplifier for ribbon headphones.
Featuring user selectable Triode, Pentode and Ultra-Linear operating modes.
Switchable between Ultra-Linear (15w), Triode (10w) and Pentode (20w)
Vacuum Tube Direct Drive for Raal SR-1A headphones
24 step precision attenuator
Transformer balanced 3 pin XLR inputs
Outputs for dual headphones
Tung Sol 6SN7 dual triode input tube
Mullard EL-34 splitter (2) and outpur tubes (4)
50K ohms input impedance
Weight 29 pounds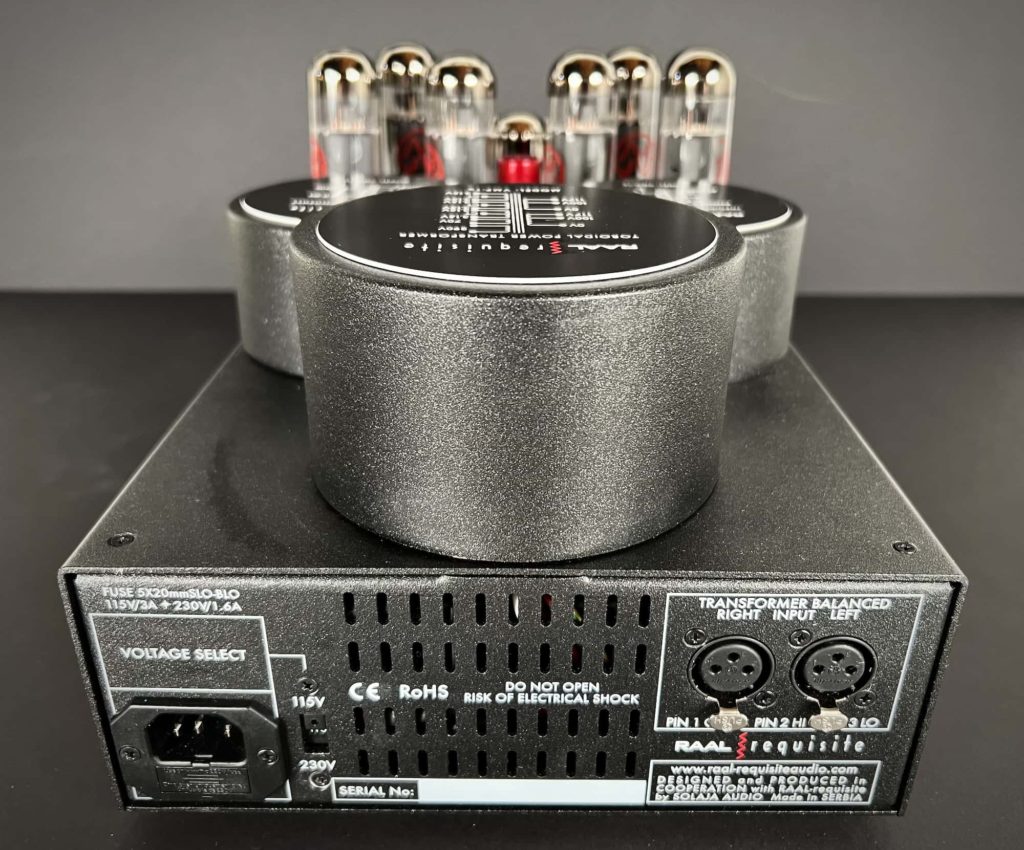 HSA-1B Headphone amplifier
$4495.00
In his review of the Raal amp and SR1s's herb richart summed with:
"In my 100-year-old-Herb view, RAAL-requisite's SR1a pure ribbon Earfield Monitors, connected with RAAL's optional SR728 silver cable to RAAL's new HSA-1b headphone and speaker amplifier, represent the cutting edge of what is currently possible in high-resolution audio reproduction. And, in case you hadn't noticed: RAAL-requisite's style and coolosity factors are off the charts."
Read the entire review at:
https://www.stereophile.com/content/gramophone-dreams-53-raal-requisite-hsa-1b-headphoneloudspeaker-amplifier
Direct drive amplifier for True-Ribbon Earfield Monitor headphones, speakers, conventional dynamic, and planar magnet headphones. Easily the best amp to run the SR-1A headohones. Amazing sonics.
Outputs: Drive the SR1, traditional headphones, or speakers.
Inputs: Unbalanced, Single-Ended RCA. True-Balanced, XLR.
Precision 24-step attenuator for rock-solid left/right balance at all listening levels.
Headphone.guru summed their review with:
"What else can I say about this stellar combination of the SR1a true ribbon earfield monitors and the HSA-1b that I haven't already said? It is simply right there with the very best personal audio can get…period! Incredibly transparent, clean and open sounding, this setup really will have you smiling every time you listen to your favourite songs. If that wasn't enough the ability to have a truly endgame amplifier for even your most power-hungry orthodynamic headphones like the Abyss Phi TC, Hifiman Susvara or Audeze LCD-4, the value proposition of this amplifier really shines through. And if that wasn't enough, hook up any pair of efficient desktop speakers to the taps on the back of this amplifier and you really have the Swiss Army knife of amplifiers. The HSA-1b has punch, dynamics and a level of transparency that is truly outstanding and will have you staying up late at night just to listen to one more track. If you already own the SR1a headphones and are looking for an end game amplifier, look no further than the HSA-1b amplifier! Especially if you're like me and have a collection of other great headphones that you're looking to drive, this amplifier will scratch eve

ry upgrade itch you may have in the future!"


Highly recommended!
Read the entire review at:
https://headphone.guru/the-new-raal-requisite-hsa-1b-headphone-speaker-amplifier-the-pinnacle-of-personal-audio/
In the headphones.com review they summed with:
"I would say this amplifier is an exemplification of contrasts. It delivers slam, impact and punch, while simultaneously being deft, delicate and nuanced. It plays deep, with weight and gravitas, providing a very solid musical foundation … without sacrificing speed or dexterity. It luxuriates in its mid-range delivery, yet somehow manages to maintain balance with both upper and lower registers. It can kick like the proverbial mule, with impressive dynamics - even with conventional headphones, yet does not exaggerate or gloss-over the subtlest, gentlest, tiniest reverberations in vocals or strings. It renders music as a cohesive whole, allowing you to delve into, and focus on, the details of any aspect of it - yet without exaggerating the prominence of any individual element."
vs. HSA-1a
10 watts at 8 ohms
20 watts at 4 ohms
40 watts at 2 ohms
Package Includes
HSA-1b Amplifier
Power Cable