Syzygy Acoustics
Syzygy Acoustics
High Performance wireless subwoofers
As of 10.2.2020 Syzygy has closed due to the Corona virus. We are now all sold out and have no more subwoofers left.  We are in contact with the Syzygy service center if you ever need any repair work.
Syzygy subwoofers pair seamlessly with any home theater or high-fidelity audio system to deliver clean and powerful low-frequency sound. Thanks to Syzygy's proprietary wireless technology, you can link multiple subwoofers to the same transmitter, allowing you to fill your space with deep and detailed bass, regardless of room size. The unique SoundSculpt technology measures your room and defeats room resonances to allow a seemless match to your main speakers without the typical one note bass appearing of most rooms. All controlled from your listening chair right from your phone on the Syzygy apps.
 
Using unique SoundSculpt Technology, each Syzygy subwoofer essentially makes a 3-D sonic map of its space, and then adjusts its output to smooth out the aural peaks and valleys. It sends out a series of tones that measure the shape and size of your room, the position of the furniture, and how your decor absorbs and reflects sound. This rich acoustical data is captured by your smartphone and sent back to the subwoofer where it is corrected then perfected, ensuring that the sub-bass from the Syzygy subwoofer blends seamlessly with your speakers and the low-frequency sound arrives at your ears at the correct time. All with a tap of an app.
SLF-850
$799.00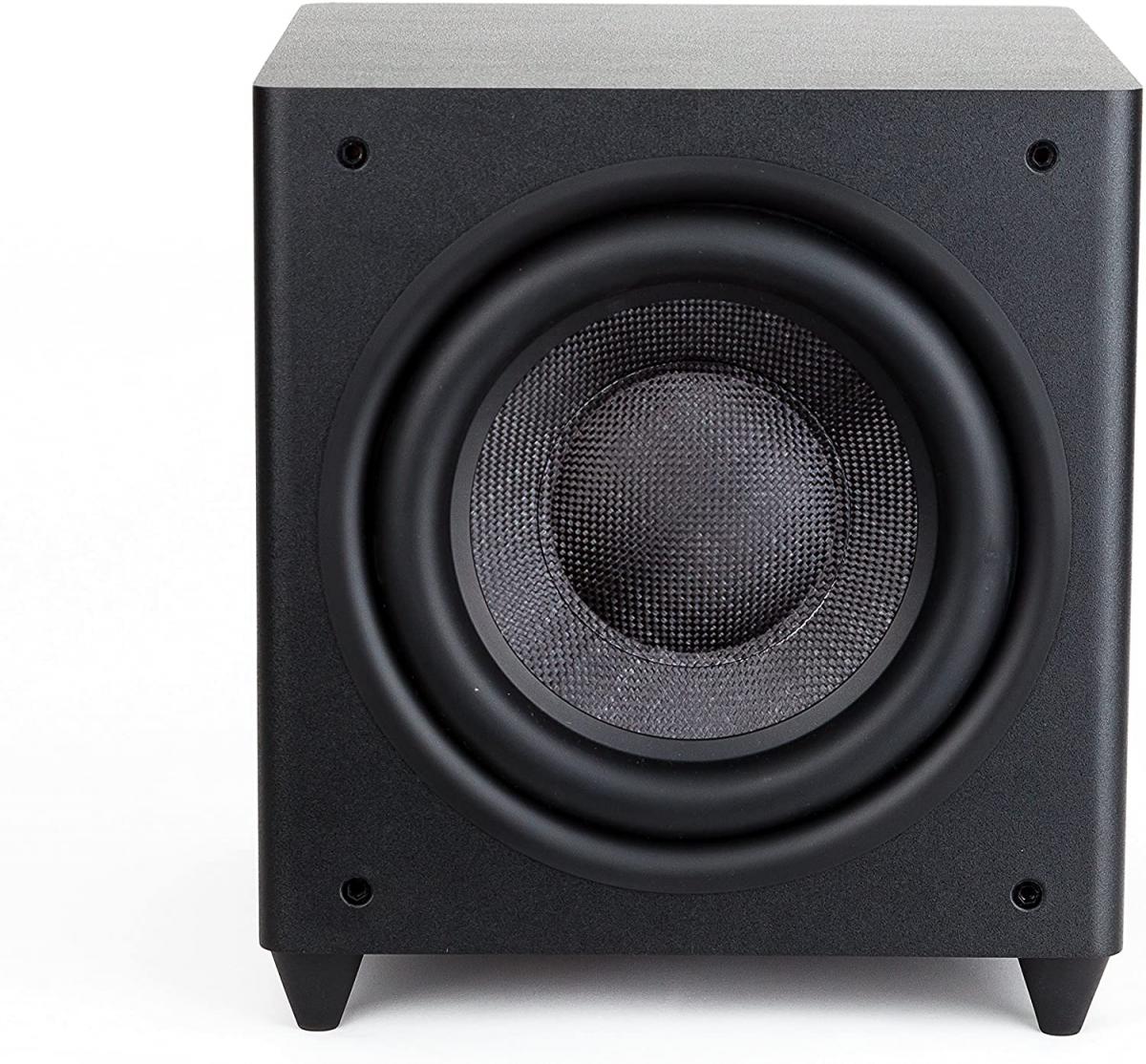 The SLF-850 is a 10 inch acoustic suspension design with a 1000 watt amp and true 24Hz performance. It can be run both front firing or down firing. In addition to wireless operation it offers line level input. Performance is superb with vary fast transient response and the ability to keep up with fast mains like planar speakers. It is the best value in the line and two at only $1598.00 is amazing in most rooms.

 
In the Tone Audio review they said:
"But regardless of whether you add one or two of the SLF850s to your system, fine-tuned, low-frequency extension is easy and affordable. Thanks to the wireless, DSP configuration and the small form factor, I can't think of anyone not being able to integrate at least one of these into your listening room. You'll be glad you did. I'm adding the review samples to my Audiophile Apartment system, so you'll be seeing and hearing more of them in reviews to come."
"Our compliments to Paul Egan and the staff at Syzygy for delivering an outstanding product at a very approachable price; earning them one of our first Exceptional Value Awards for 2017."