Periodic Audio
Periodic was started with a singular vision: make high quality portable audio products, with the focus only on the products.  Don't spend money on anything that didn't add to the central promise of an in-ear monitor: great music wherever you go.  We sum this vision up with three words: Portable Audio Excellence.
Periodic focus strictly on audio products that fit in your pocket.  Not a separate case, or that need to be tucked in your bag.  Small enough to fit in your pocket.  If you have to stop and think about bringing it with you - it's not portable.  Phone, wallet, keys, IEMs.
They also focus on comfort.  Products need to be comfortable to hold, to wear, to use.  A product that doesn't sit quite right, or constantly irritates you, detracts from the entire musical enjoyment experience.
We were blown away with the value of the Periodic Beryllium in-ear headphones. Reviews have been exceptional and we think a deal at only $299.00 a pair. Compare to $1000.00 in ears and you will be amazed at how close they are.




Carbon Diamond phones
$399.00
Carbon uses Periodics own in-house-developed process for (relatively) affordably growing lab-quality diamonds on their custom polymer substrate.  They grow an 8 micron thick layer of real diamond (tetrahedral configuration of pure carbon atoms) on the substrate, and use that as the basis for the new IEM.
The results are astounding.  The Beryllium IEM was already one of the lowest THD IEMs ever measured at http://www.head-fi.org, besting just about any IEM for any configuration AND for any price.  Well, as good as that was – Carbon is better.  It's a full 8-10 dB lower THD than Beryllium.  You want a "dark" background for your music?  This is crawl-down-a-1000-meter-shaft-and-close-your-eyes dark.  This is dark like bottom of the ocean where things grow without eyes dark.  There is simply nothing you hear – even at 100+ dB SPL levels – that wasn't present in the original recording.  Insanely low THD, like less than 0.1% at 100 dB SPL.  Yeah – there isn't any distortion at all.

Perfect with any source, from a tablet to a cellphone to a $10,000 rig. A big-screen experience with the clarity of a microscope. Micro and macro dynamics for an unrivaled listening experience.
The sonic signature of the C IEM is an interesting mix of Ti and Be, with the enhanced bass response of Ti but the high-end extension of Be. It is well-suited for electronic music or anything with fast transients and extremely wide frequency response. C has the lowest THD of any IEM we have made, by a fairly wide margin.
Carbon carries forward the features that have made the other Periodic IEMs the favorite of reviewers everywhere.  They're super-light, with a highly flexible cable.  Comfortable design.  A flat 32 Ohm impedance for ease of drive on a cellphone or tablet.  And extremely portable as they wind up really small and tight.  And of course – their great, 5 year warranty.
Be Beryllium phones
$299.00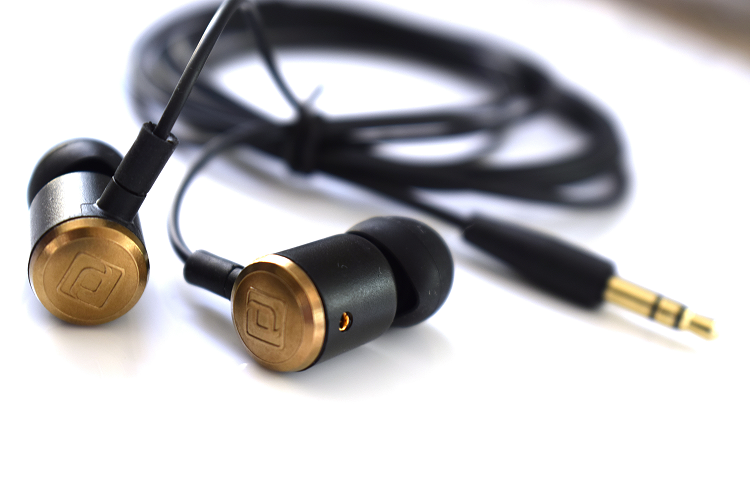 The Be IEM has a 100% pure beryllium foil  diaphragm with a bonded PEEK surround. All components inside our IEMs was 100% designed and tooled in-house, resulting a totally unique product.  The sonic signature of the Be IEM is quite neutral.  Strong, even bass with a clear but balanced top end, the Be has vanishingly low THD and one of the best waterfall plots ever seen. All our IEMs feature polycarbonate bodies for high strength and zero resonance, custom front-and-rear tuned volumes, MIM logo caps, butyl rubber strain reliefs, and N48H grade magnets.
Performance
Frequency Response:12 Hz to 45 kHz
Impedance:32 Ohms nominal
Sensitivity:100 dB SPL at 1mW in ear
Power Handling:200 mW continuous
THD:Less that 1% THD at 1mW
Melting Point:1560 Kelvin
Speed of Sound:12890 meters/second
Young's Modulus:287 Gigapascals
Brinell Hardness:1320 Megapascals
Mass: 2.8 / 9.3 g (IEM/Set)
Operational Temperature:-20 to +50° C
Operational Humidity:0-95% Relative Humidity
NRR: 31.3 dB (foam eartip)
Nozzle Diameter: 6 mm
Nickel mini amplifier
$299.00
NOW SHIPPING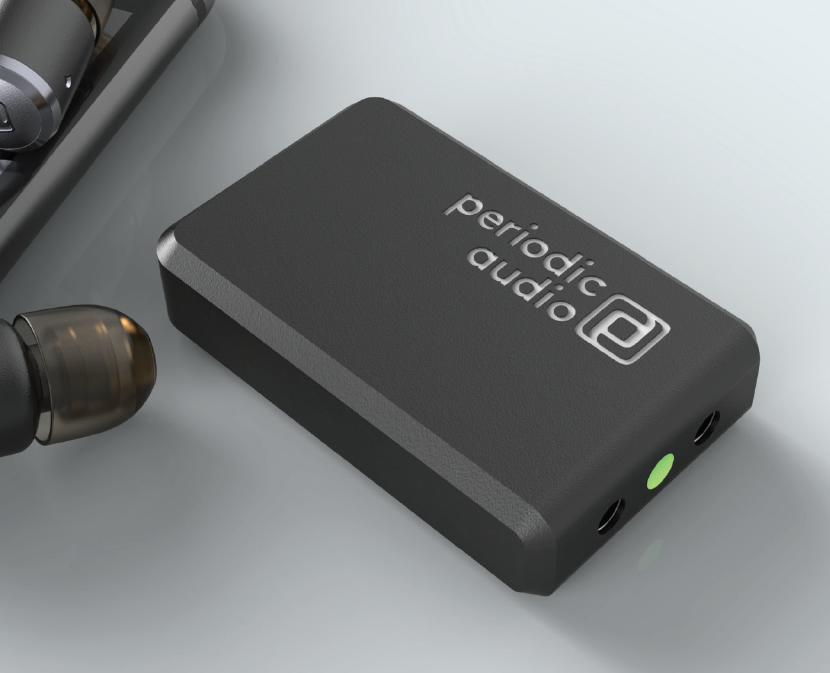 The Nickel amplifier (Ni) is designed to provide nearly-unlimited clean power for nearly every headphone in an extremely compact and portable package.  All mechanical and electrical design efforts, including layout of the 4 layer SMT board, was completed in-house with full custom tooling for all parts.  Nickel uses the same rugged polycarbonate featured in our IEMs.  Nickel is made in the USA.
The Nickel amplifier is capable of producing high levels of power.  Nickel will supply 150 mW into 50 Ohms, 250 mW into 32 Ohms, and 270 mW into 16 Ohms.  Nickel is stable into an 8 Ohm load making it ideal for nearly any headphone on the market.  A fixed 3 dB of gain allows higher headroom than most phones and DACs can generate, but is low enough to maintain nearly the full dynamic range of volume from any source.
The Nickel amplifier uses a two-stage power supply system.  A dedicated battery charger is used to keep the 220 mAh battery charged and conditioned.  The battery feeds a dedicated dual-voltage converter which generates dedicated ±5V analog power rails.  With this topology USB switching noise is virtually eliminated and the listening experience is not compromised, even when charging the battery.
The Nickel amplifier includes our patent-pending SmartSwitch™ system.  Nickel has no on/off switch.  Rather, Nickel uses its internal MCU to sense the presence of the input and output connectors. Only when both connectors are occupied will Nickel turn itself on.  Once turned on, battery level is constantly displayed on the integrated LED light pipe and will change from green to yellow to red as the battery charge drops.  Turning off Nickel is as easy as simply unplugging either the source or the headphones.
Frequency Response: 8 Hz to 80 kHz, +0 / -3 dB
Rated Output Power: 250 mW into 32
Ω
Signal to Noise Ratio:  ≥ 95 dB @ 1 kHz
Output Voltage: 4.1V peak (2.9V RMS)
Output Current: 130 mA continuous
Melting Point: 1728 Kelvin
Speed of Sound: 490 meters/second
Young's Modulus: 45 Gigapascals
Brinell Hardness: 260 Megapascals
Dimensions: 1.25" high x 2.08" wide x .625" deep  (30x50x15 mm)
Battery CapacityZ: 220 mAh, 3.7 V
Battery Life: 8 hours (@1 mW)
Charging Time: 20 minutes from 10% to full charge
Input/Output Connectors: 3.5mm TRRS (microphone passthrugh)