UNDERWOOD HIFI
END OF SUMMER SALE


Open Every Day from  
10:30AM-9:00PM, west coast time.
Ask us about 6 MONTHS NO INTEREST thru PayPal
We accept American Express, Visa, MasterCard, Discover and PayPal 
Call if you don't see what you are looking for as we will make deals during this sale on almost everything we sell
770-667-5633
Many items limited quantity
Underwood Hifi is now selling
Martin Logan speakers
Call to discuss these fine speakers & subwoofers
Now Selling

Bluesound

music servers & streamers
Audio GD
Superb R2R DAC with great press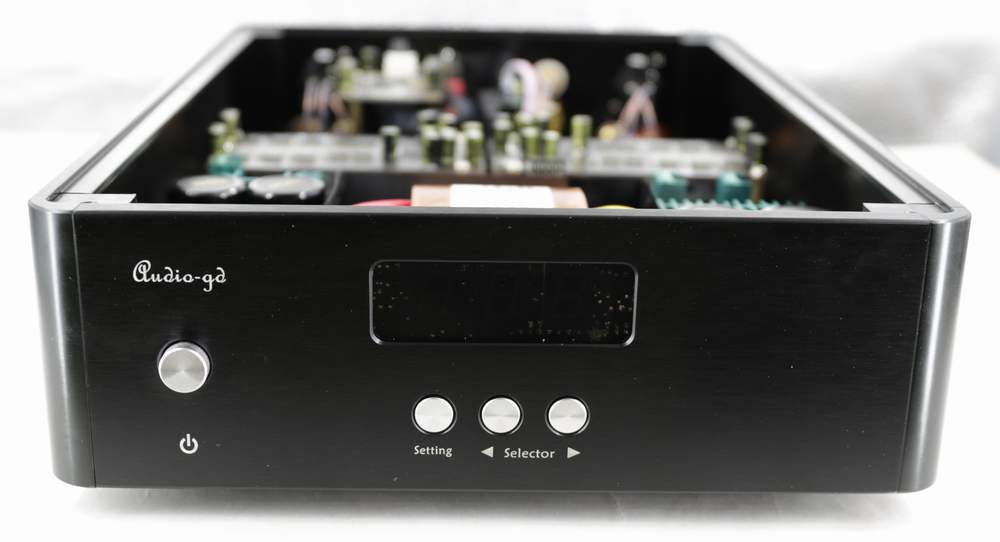 In the new review in headfi.guru they say:
"To say that the Audio-gd R2R-1 met all expectations would be an understatement, in terms of musicality, accuracy, soundstage, detail, timbre, noise floor, and resolution, it is one of the finest DACs I have heard."
"If I were starting out from scratch and needed to purchase a DAC and Headphone Amplifier combination, this would be my choice, not to belittle my current reference gear, which I love, the Audio-gd gear is just that good".
Read the review at:  https://headphone.guru/audio-gd-r2r-1-fpga-pcm-dsd-dac-done-right/
We think a steal at only $999.00 delivered
Introducing Core Power
Ground Zero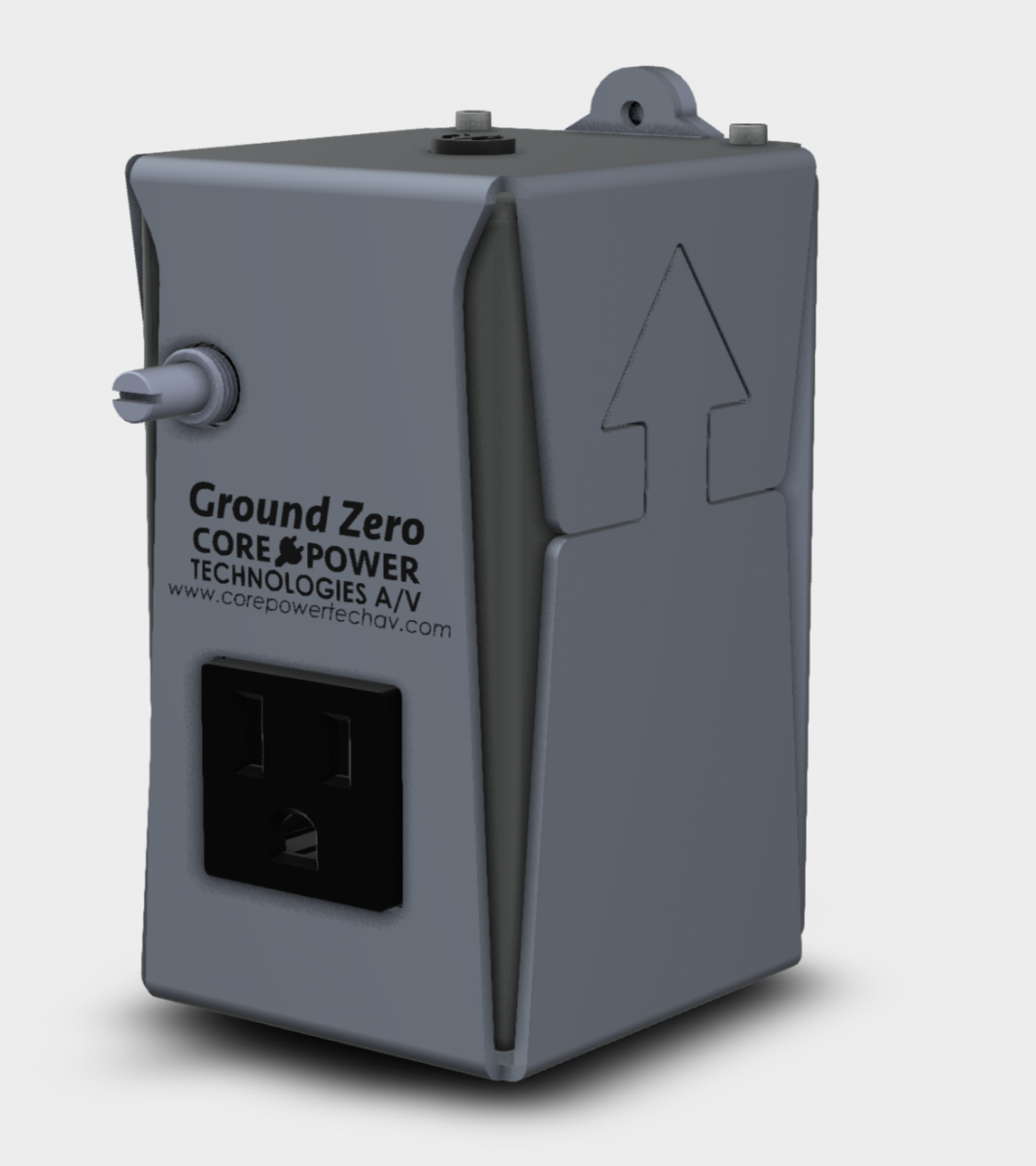 Ground Zero

is our inexpensive new baby Deep=Core. We wanted to deliver Deep=Core peformance at a much lower cost for smaller and less expensive systems.

Ground Zero

is the answer. It is a

600 watt

device that plugs into your wall outlet and give you the

DC scrubbing and RFI removal

like the Deep=Core. It also has our unique

Contour Control,

to match the AC power coming into your house to your equipment's power supplies. It does not have EMI filtering.


List $599.00
Sale $369.00

delivered
Add a $400.00 Gold power cord for only $99.00 with purchase
Introducing Audio GE Teddy Speakers
Save 33%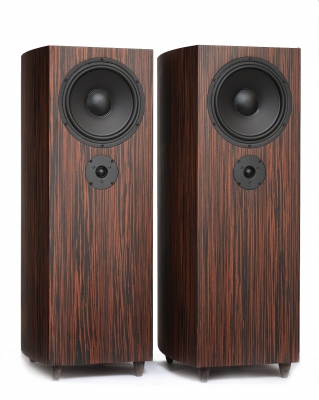 At Underwood Hifi we are always looking to present high-quality products that we can offer to our customers at great Internet Direct prices. In Audio GE, we've found a small Lithuanian company that makes great speakers with no North American presence. We've listened to their new Teddy and were amazed at the value. Sonically, Teddy leans to the warmer side of neutral and is a great, less expensive alternative to Harbeth. It's designed for rooms up to 3500 cubic feet. 
Teddy looks and feels like a smaller speaker at only 37" high, but punches with a big speaker attitude. They are detailed, powerful and capable of delivering excellent dynamics. A 10" Scan-Speak woofer/midrange and 1" Scan-Speak silk dome tweeter are used, along with a downward-firing port, making Teddy small but mighty. Bass down to 33Hz is deep, musical and realistic.
List $3000.00 Pair
Sale $1999.00 delivered
More info here:
https://www.underwoodhifi.com/products/audio-ge
Core Power Technologies
600 watt balanced power conditioner
Save $495.00 Plus FREE $400 power cord
Amazing for moderate sized systems, headphone systems & TV's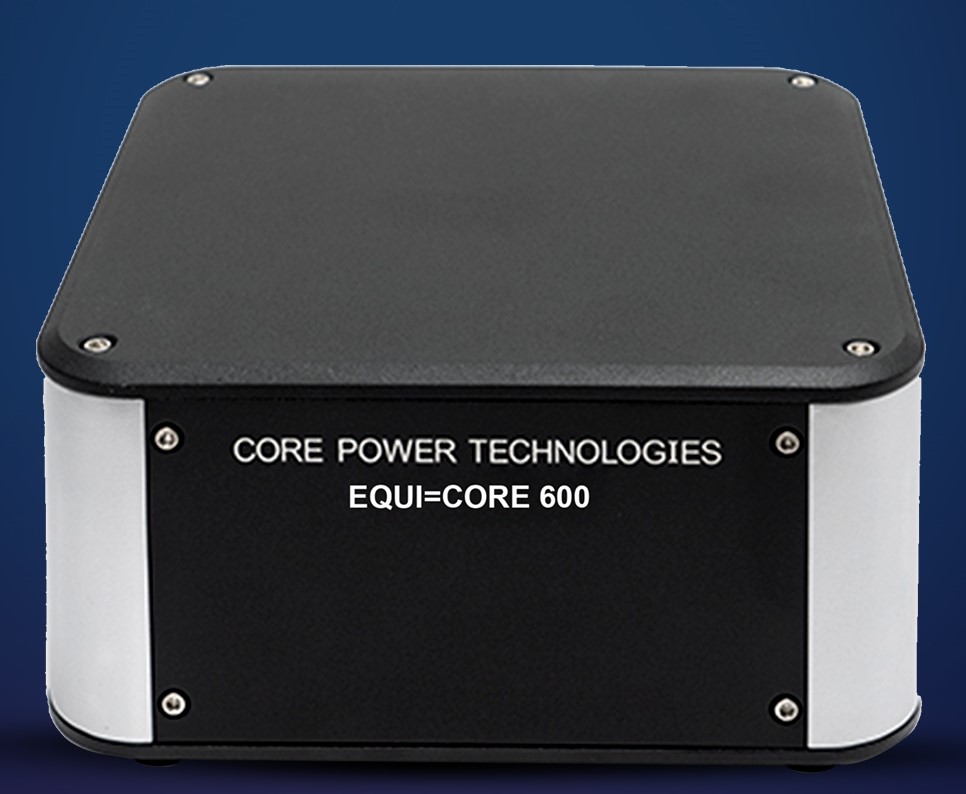 The new Equi=Core 600 is a 5 amp, 600 watt, price breakthrough in a fully Balanced A/C Power Source. We have designed this unit for front ends, headphone systems as well as moderate sized audio systems with 150 watts amps or smaller. 
It is also amazing on large screen TV's.
We use the same quality components as in our more expensive units and include 2 standard duplexes to run up to 4 products. These can up upgraded to our custom copper duplexes for only $78.00 total.  The 600 watt transformer is electrostatically shielded like our larger units. The Equi=Core 600 uses series wiring to improve performance even further. It comes standard with 2 Hubbell style gold plated bronze duplexes
.
List $1295.00
 $799.00 delivered
Add get FREE $400.00 Gold power cord with purchase
https://www.underwoodhifi.com/products/equicore
Add a $399.00 Ground Zero for only $999.00 for the package
Carver/LSA
75wpc Tube amp/Preamp-DAC deal
Save 750.00 on the package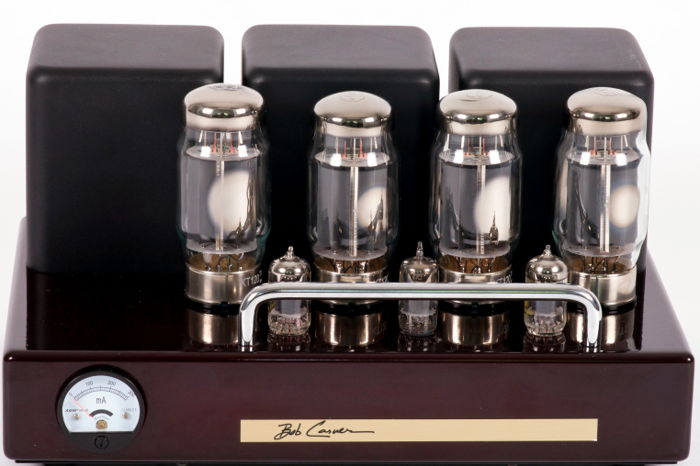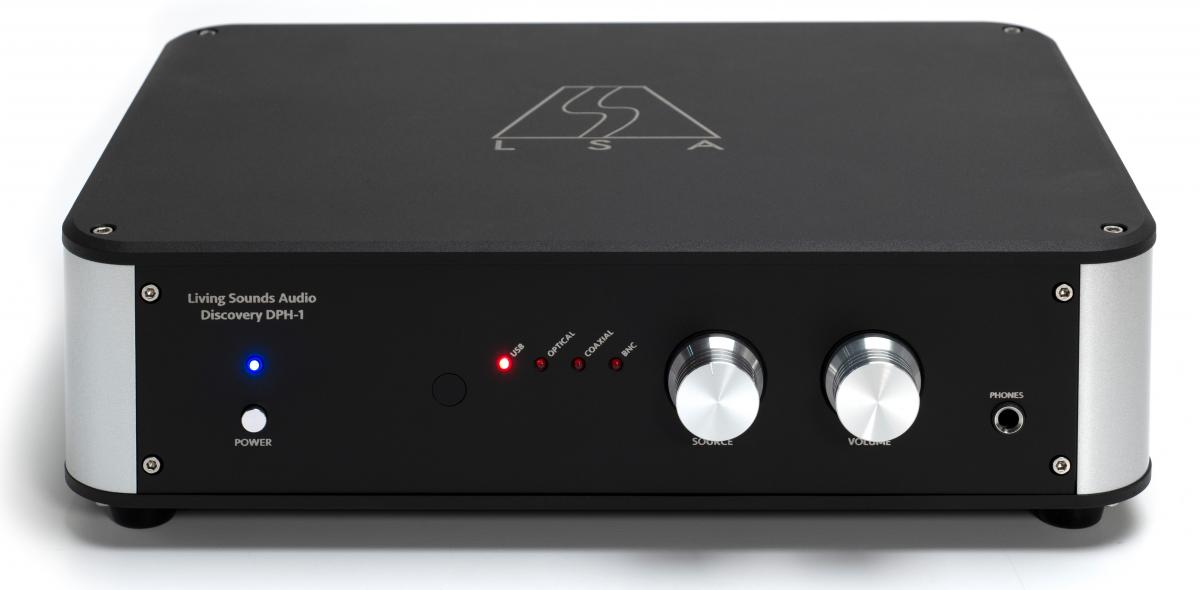 75 watts per channel tube amp with great Carver sound and 5 year amp and tube warranty.
Match it with our new LSA Discovery DPH-1 remote controlled preamp/DAC with headphone amp for a great sounding combo
List $3750.00
$2,999.00 delivered
LSA-20 Statement deal
Great price during the

Summer Sale
Save $2700.00
or $3,200.00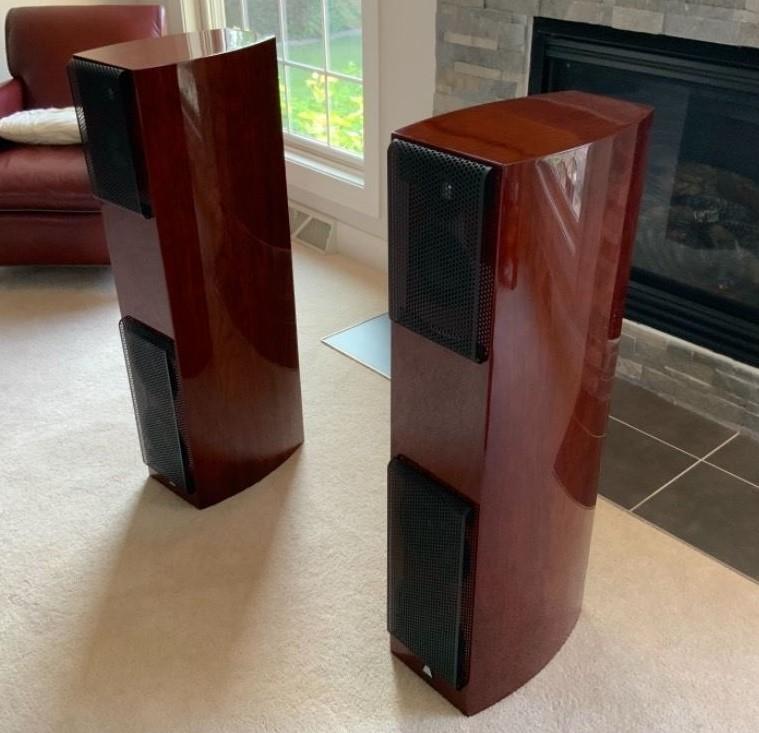 The LSA-20 Statement in beautiful chocolate Rosewood lacquer was designed to sell Internet Direct and compete with any floor-stander at under $10k.
In their year end "Best of" 2020 edition Part Time Audiophile named the LSA-20 Statements one of their best of 2020 speakers. They said:
"Living Sounds Audio, now owned by Underwood Hi-Fi, is really impressing the staff here over the last year with its growing stable of excellent products, and the Statement 20 is a prime example of why. For a mere $6K you get a big, beautiful speaker (BBS?) that is equally adept at playing all sorts of music. "They are beautiful to behold, and also possess a sonic 'rightness' that both excites and soothes [our] spirit."

Read it at: https://parttimeaudiophile.com/2020/12/04/the-best-floorstanding-speakers-buyers-guide-2021/
Speaker of the year in Hifiaudio.guru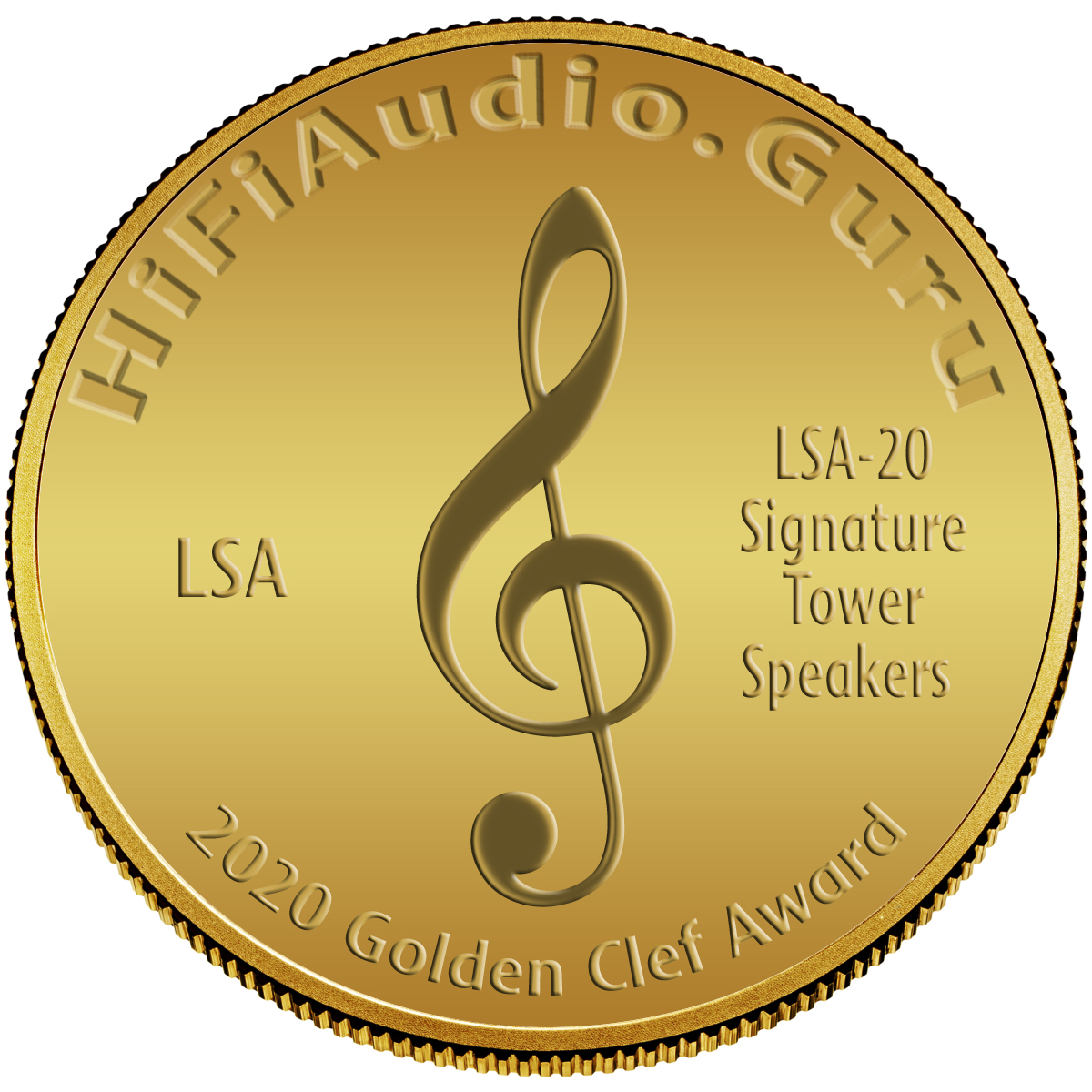 The LSA-20 Statement is a 3-way floor standing column design that uses a custom LSA 1" copper beryllium dome tweeter with a compact neodymium XBL2 magnet structure and a shallow waveguide to better integrate with the midrange, a single carbon fiber LSA custom 4-inch XBL2 midrange, dual 6.5" custom LSA black anodized
 XBL2 
woofers, and three rear mounted 5" x 7" sub bass radiators. The Statement uses a far more sophisticated 8th order linear phase acoustic crossover topology with state of the art crossover components and upgraded internal cable. 
It offers 25Hz bass with amazing transparency and dynamics.
In the July 2020 review in Parttime Audiophile they sum with:
"They are beautiful to behold, and also possess a sonic "rightness" that both excites and soothes my spirit. I have no doubt that Walter Liederman has achieved his goal of offering a highly satisfying, if not near perfectionist, product to a price level within reach of many regular, hard-working audio enthusiasts."
"That such a lovely and accomplished full-range tower speaker can be offered at a price just shy of $6k is a testament to what can be achieved in today's high-end marketplace. What a balm in today's troubled world!"
List $6000.00 Pair
Sale $3,299.00*** delivered 
30 day in home trial ***
Or $2799.00 delivered without a trial
EAT Prelude turntable deal
Save $200 with free $399.00 phono cable
Our best under $1000.00 table deal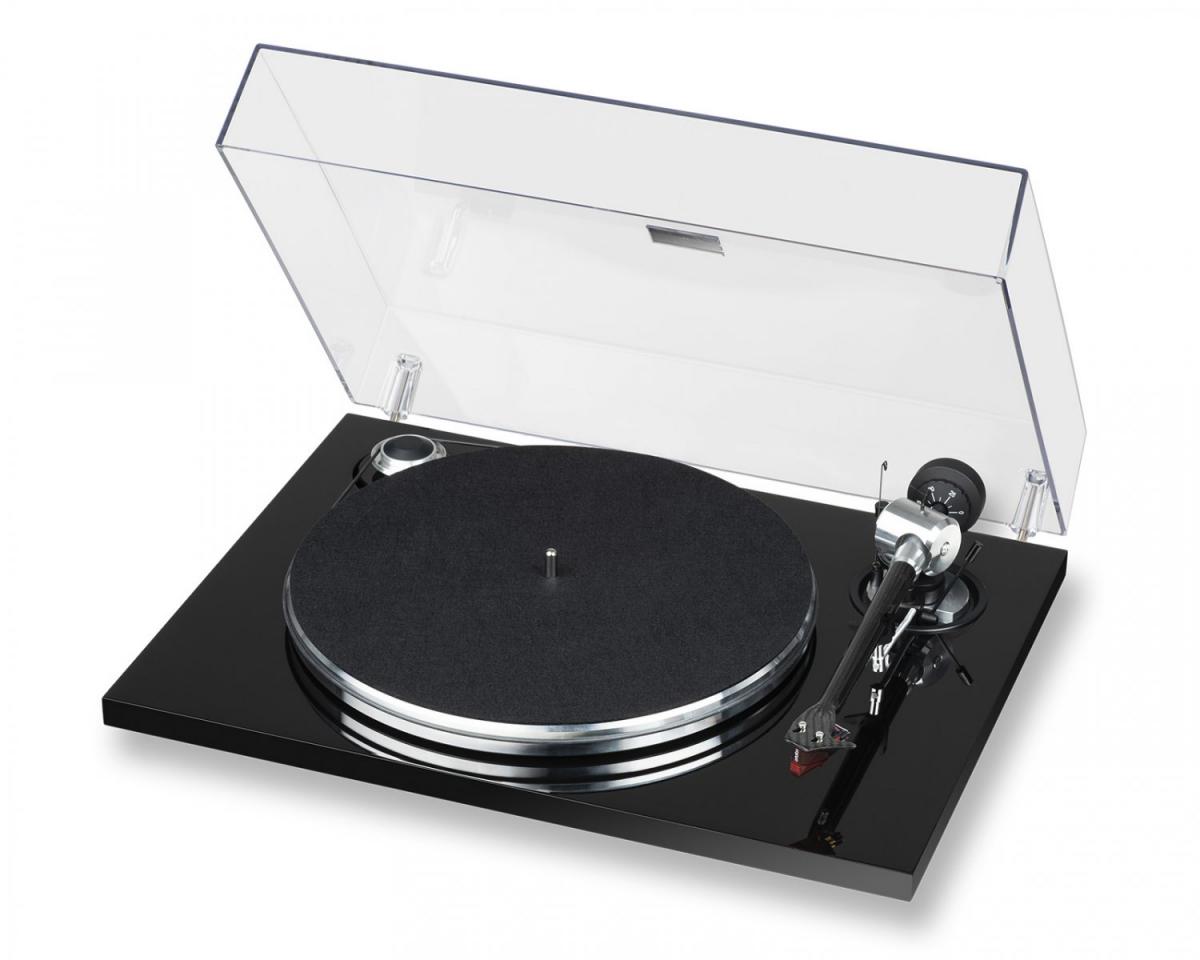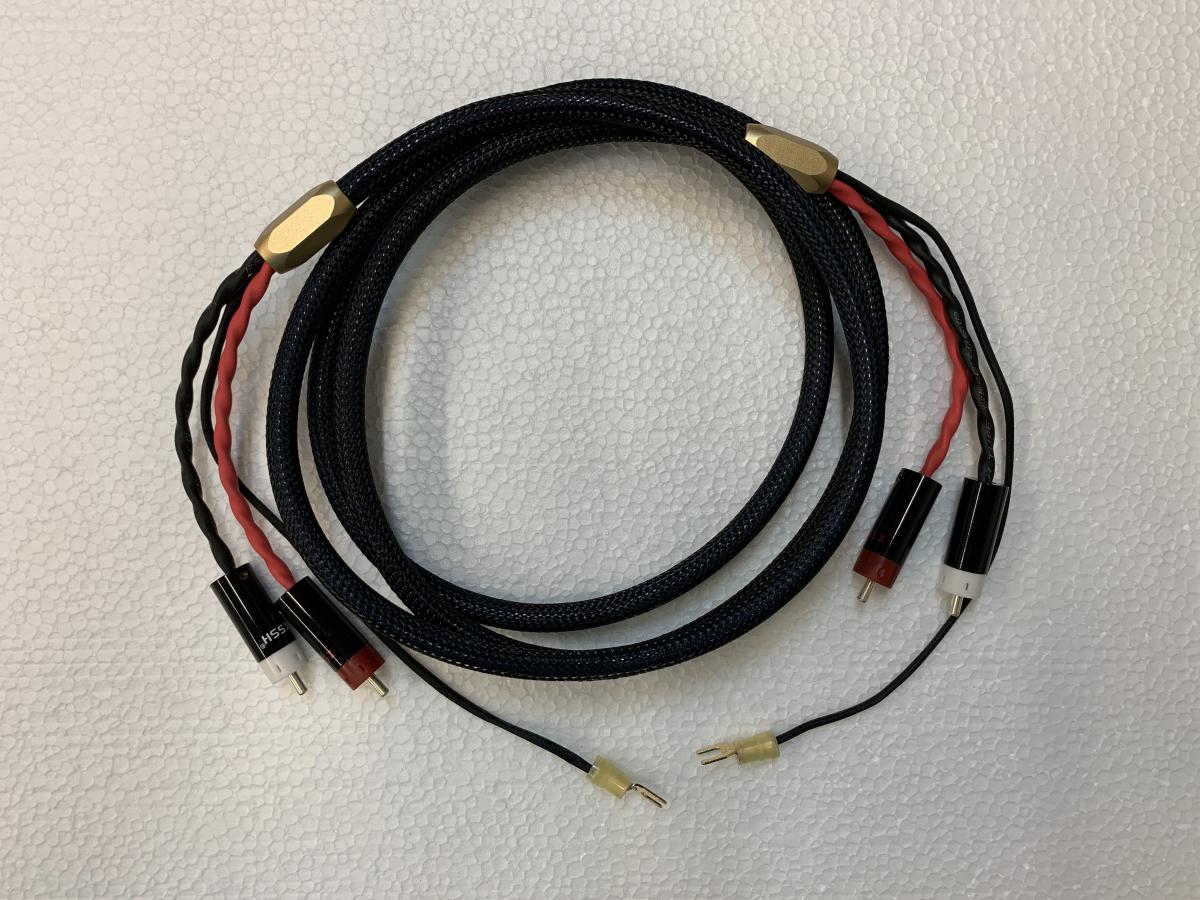 Free $399.00 Core Power 2m Gold phono cable

The EAT Prelude is an affordable hi-end turntable. Now EAT offers for the first time their most affordable turntable but still neutral in sound. EAT designed the new 9" A-Note tonearm that is a lightweight, ultra-stiff and resonance-free carbon tonearm tube, which is fabricated as a single piece. A hinged acrylic dustcover also is included, and the elegant piano lacquer finish fits into every home.The table comers with an Ortofon 2M Red factory mounted.
List $1200.00
Sale $999.00 delivered
with Free $399.00 phono cable
New Black Ice F22 balanced tube amp deal
Save $300.00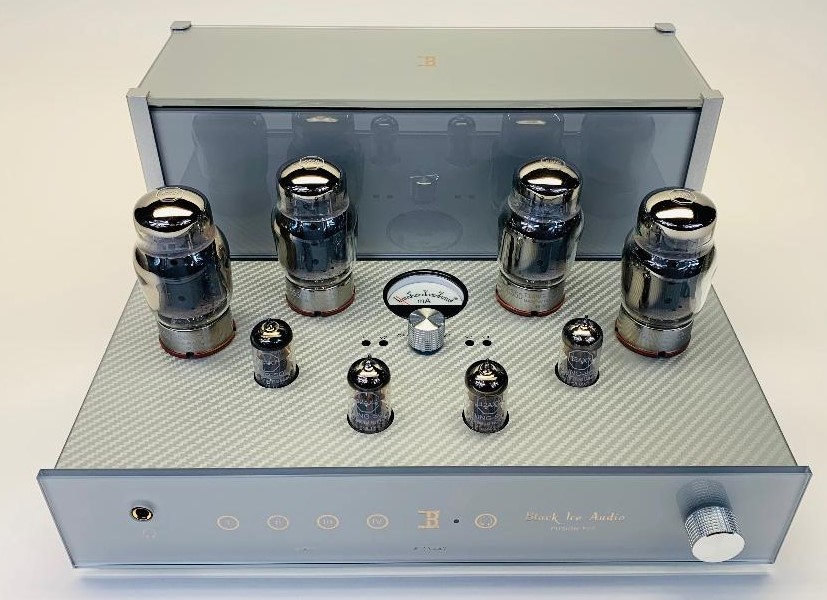 Available in silver only


With 60 watts per channel with 6550 output tubes. Jim Fosgate new balanced design sounds superb
Fully Integrated Stereo Amplifier: Input 1 V driving 60 watts, maximum 75 watts output.   
o Multiple Inputs: Touch control selector switch
o Features: Uses 6550 tubes.
o Fixed and Subwoofer output.
o Remote control and touch sensor on/off switch.
o Tube based headphone output.
o Custom Wound Audio Transformers with a core of German grain oriented silicon steel. The output transformers are based on the Hafler design.                           
o Exact Bias System: Top panel bias testing terminal with bias adjustment controls and built in meter.   
o State of the Art Components: ALPS Blue audio potentiometer, gold plated RCA input jacks, Black Ice Audio coupling caps.
o Low Feedback Design: Only 4.5 dB
$1,699.00 delivered
with EL34 tubes
$1,899.00 with 6550 tubes
LSA DPH-1 deal
Tube DAC, preamp and headphone amp
offers superb value
Use it as a great Tube/solid state DAC only or Preamp with DAC & headphone amp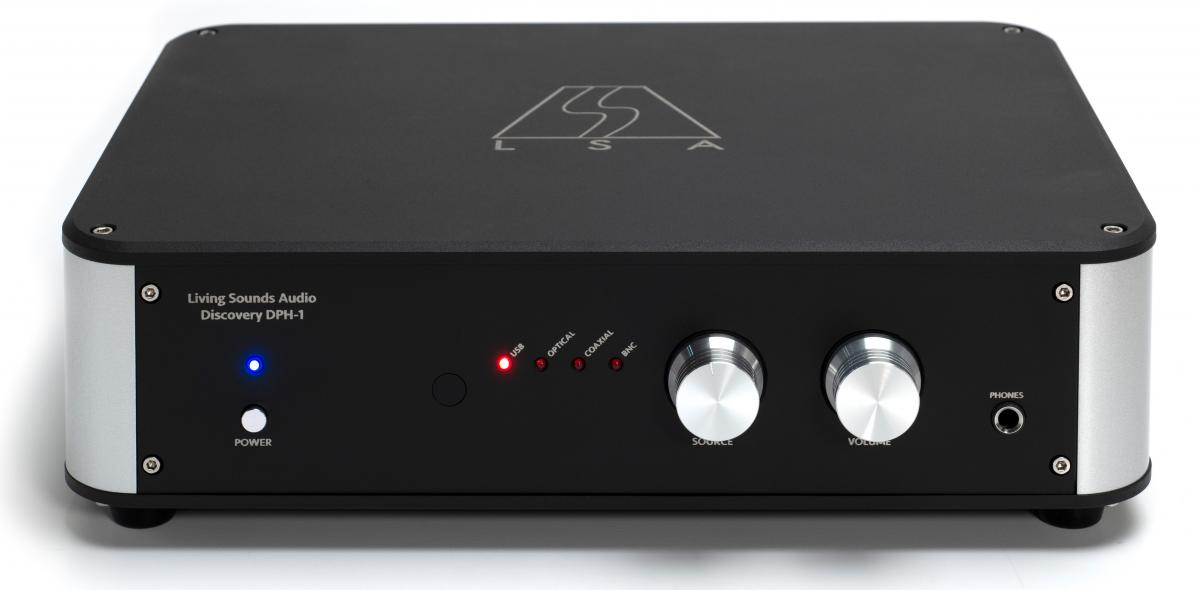 In the first review in Tone audio they say:
"Add it all up and LSAs DPH-1 is a fantastic DAC/Headphone amp. If I didn't spin records, I could easily live with it as my main two-channel preamp and build a great system around it featuring speakers. It ticks all the boxes – easy to use, reasonable price, and sounds fantastic. What else do you need?"
DPH-1 is our Discovery line digital preamp/DAC and quality headphone amplifier. It is a hi value remote controlled preamplifier with 24 bit/192k DAC and high quality headphone amplifier. We use the exceptional AKM 4495 DAC that is sonically one of our favorites. It has both 
 

tube and solid state outputs

. 
It features 4 digital inputs. It uses an NOS tube from General Electric and a Rotary Encoder volume control, R-core power supply, audiophile grade caps from WIMA, Solen, and Dale resistors as well as gold plated connectors. There is separate power supply rectification for the analog and digital circuitry The included remote control handles input select, volume up and down and mute.
Internet Direct List $999.00
Sale $799.00 delivered
with $400.00 Gold series power cord
Only $649.00 if bought with one of our LSA headphones as shown below
($769.00 with Gold power cord)
 
LSA T3 turntable
Closeout
Save $2,250.00
Easily the best turntable deal out there within $1,500.00 of this price.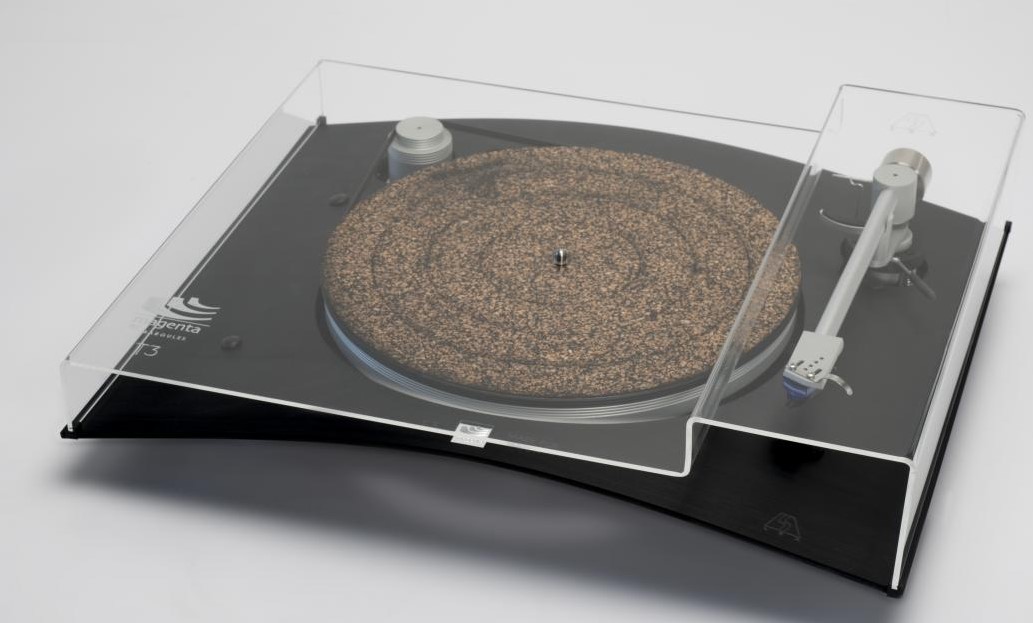 See the great review in Tone Audio at:
https://www.tonepublications.com/review/the-lsa-t-3-turntable-from-underwood-hifi/
They sum up with:
"If a $3,499 table/arm/cartridge fits your budget, and you don't want to fuss, the T-3 with SoundSmith Aida 2 is one of the biggest values going. Especially when you consider they throw in all the accessories you need to boot."
In the Part time audiophile review they said:
"I told you that Walter Liederman always wants to bring additional value to his products, and I told you he includes a lot of extras such as the arm, the dust cover, the clamp and much more. What I didn't tell you was that the LSA T-3 is sold at Underwood Hi-Fi for $2299 delivered.
That's an insanely low price for an analog rig this good."


Read the entire review at:
https://parttimeaudiophile.com/2021/02/21/lsa-t-3-turntable-review/
List $3,750.00 
$1,499.00 delivered
SAVE $2,150.00
Limited quantity-Only 2 left
The table comes includes a $500.00 upgrade kit including a $500.00 turntable resonance control weight, $40.00 digital VTF scale, $40.00 cartridge alignment protractor (VTA, overhang & azimuth), 1 $30.00 spare belt and $50.00 cork/rubber compound platter mat.
The ultimate USB cable upgrade
Save $220.00 now
Our lowest price ever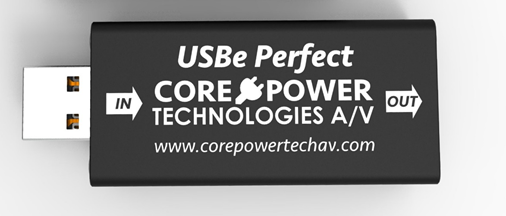 In the first review in Audiopursuit.com they summed with:
"The Core Power Technologies USBe Perfect is a revelation. The improvements are absolute. What is happening inside the screw-sealed metal container is a positive auditory experience.  Not only is this diminutive wonder not leaving my system, but I'm planning on buying a second for my other system, the USBe Perfect is absolutely worth every penny! "
https://www.audiopursuit.com/2020/05/core-power-technologies-av-usbe-perfect.html?m=1 
In the new review in Audio Matters they say:
"Let me keep this simple - you put it in, listen, you take it out, listen, you put it in again. It really is that simple."
enjoythemusic.com said:
"Then I listened with the USBe Perfect."
"Suddenly I found it difficult to focus on work.
I thought I knew everything this album had to give. Layers upon layers of vocal harmony were revealed in high resolution like a 4k display for your ears."
Here is a new user feedback: "Hello Walter, Nothing short of magical in my system, very happy to have bought the USBe perfect."
 List $499.00
Sale $279.00
add our $500.00 Diamond USB cable for a total package price of $449.00
https://www.underwoodhifi.com/products/conduit
Elac Carina deal
Excellent Andrew Jones designed speakers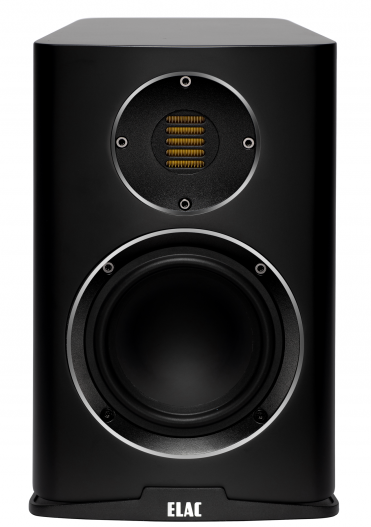 Carina continues ELAC's tradition of utilizing the JET tweeter, chosen for its amazing clarity, dynamics and attack. To match this capability, Andrew Jones designed a new in-house proprietary compound curvature aluminum coned woofer to seamlessly blend with the tweeter via a sophisticated multi-element crossover to produce an organic life like sound experience.
Type: 2-way Vented box
Woofer: 1 x Aluminum cone 5-1/4″
Tweeter: JET folded ribbon
Crossover frequency: 2.7kHz
Frequency range (IEC 268-5): 46Hz – 30kHz
Sensitivity: 85dB/2.83V/1m
Recommended amplifier power: 30 to 150 wpc
Peak power handling: 100W
Nominal | Minimum impedance: 6 Ohm / 4.8 Ohm
Finishes: Satin Black, Satin White
Net Weight (each): 14.73 lbs
Dimensions (HxWxD): 12.54 x 08.06 x 8.54 (9.72 including speaker terminals)
 
Was $1379.00/Pr
Our new LSA headphones reset high end value
Planar headphone of the year from Headphone.guru
Our lowest price EVER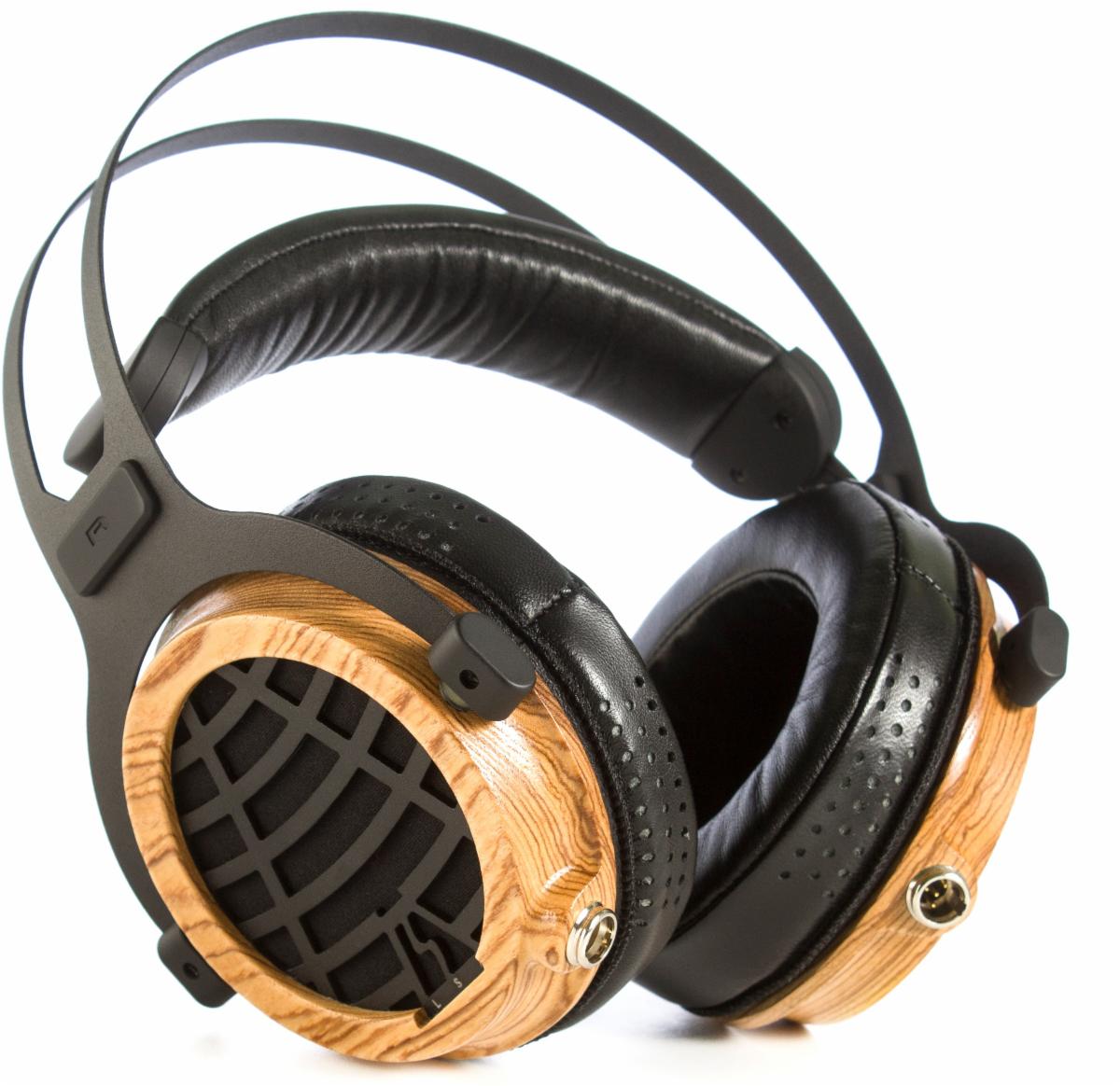 Our first headphone, the LSA HP-1,
is a typical LSA/Underwood product. It offers superb value coupled with great sonics. We searched the world for a quality phone that we could offer at a great price to performance deal and are very excited to present the HP-1.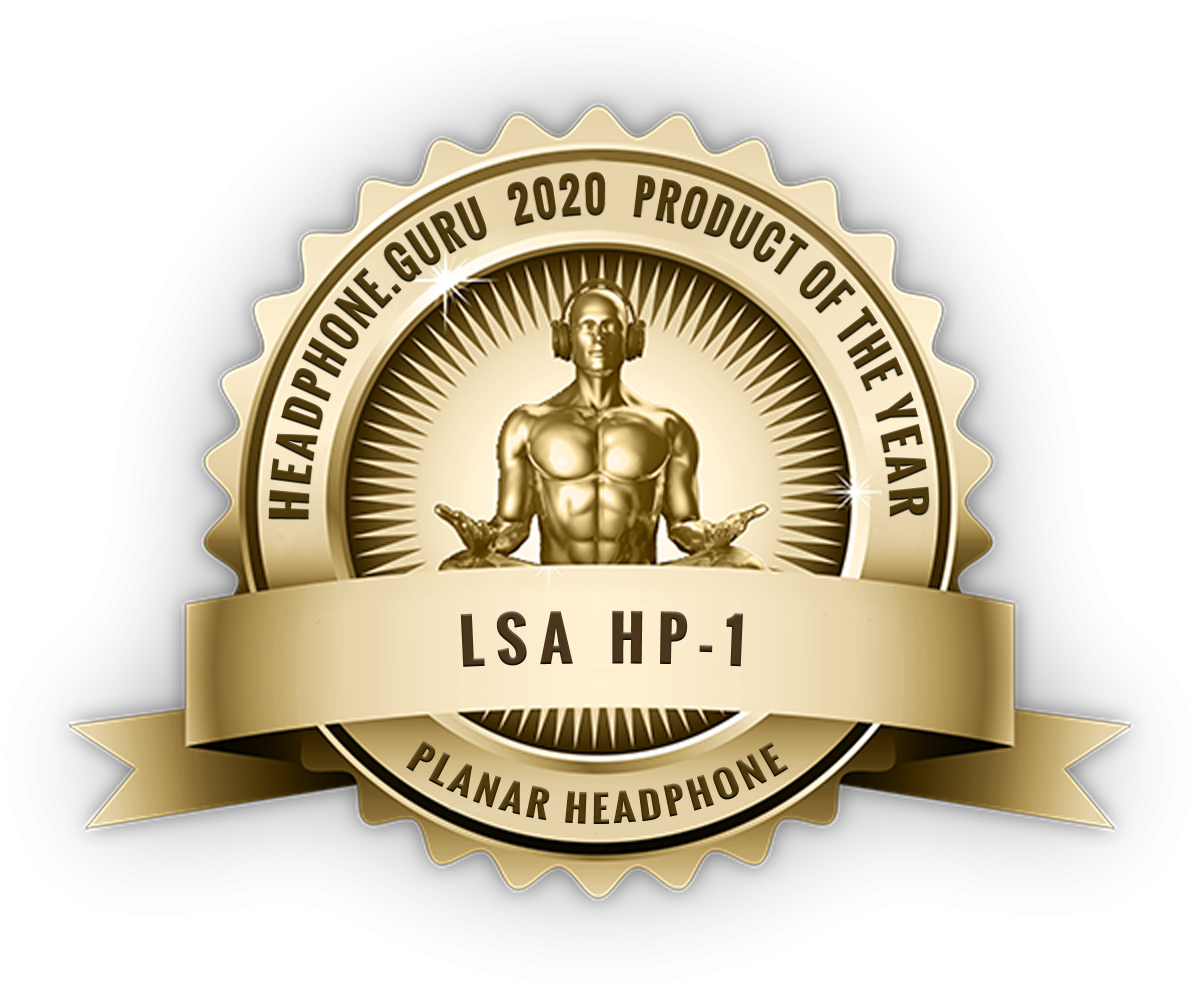 The HP-1 is an upgraded version of a $2,200.00 pair of marvelous new Odin V4 planar phones, made in Russia by Kennerton. wiht our mods it sounds very much like their $2800.00 Thekk. We loved their sonics and had them tool a custom aluminum back plate that lowers weight by 20% to 475 grams, as well as doing custom lacquer wood frames for us, over their standard $2,200.00 version.
See the killer review in headphone.guru.
They say:
"The LSA HP-1 is a spectacular planar design that Walter Liederman had the insight to have developed and made under his own Living Sounds Audio brand.""Once in a long while, a product comes into the listening room that takes hold of me and does not let go. The HP-1 is such a product and has been in constant use since its arrival."
"If you are looking for a well-balanced sound you need to hear how good the HP-1 sounds. The fact that it is offered for so little money makes this one of the best values in personal audio. Dynamics and musicality are what the LSA HP-1 is all about and one of the best headphones I have heard and worthy of reference status. Highly recommended."
only $1,199.00** delivered
worldwide
Compare them to any $3,000.00 competition that we have heard. 
30 day trial on US sales** 
https://www.underwoodhifi.com/products/lsa-headphones
The HP-2 Ultra is getting killer reviews
HP-2 Ultra SE in Zembrano wood closed back with Graphene driver
Product of the Year in The Headphone Experience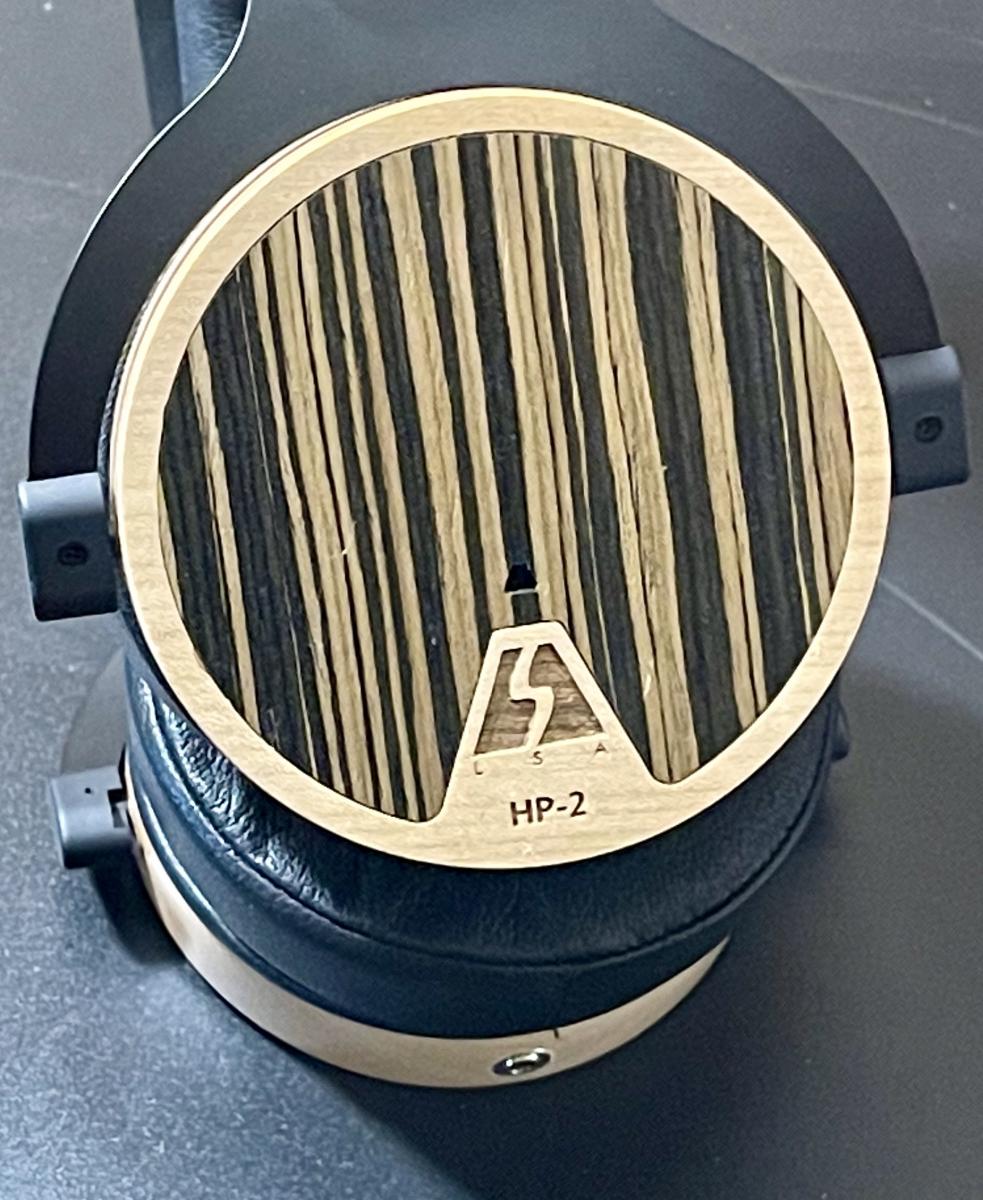 The new HP-2 Ultra is our breakthrough in an affordable under $1000.00 headphone. It is our version of the Kennerton Gjallarhorn. This new $1200.00 Kennerton phone uses a superb
new horn loaded
40 mm driver
with a
bio-cellulose and paper membrane with a graphene coating.
The original Kennerton Magni received great reviews and our new upgraded HP-2 Ultra version is a clear step up.
In their review Headphone.guru said:


"
the HP-2 Ultra turned out to be one of the best sounding dynamic headphones I have heard. Fast and dynamic"
Compare at $1,500.00
Sale $849.00** delivered
See William Murdock's, from The headphone Experience, first video pre review at: 
https://www.youtube.com/watch?v=xVtXAQXdgKg&pbjreload=101
EARMEN
Battery or USB powered TR-AMP preamp deal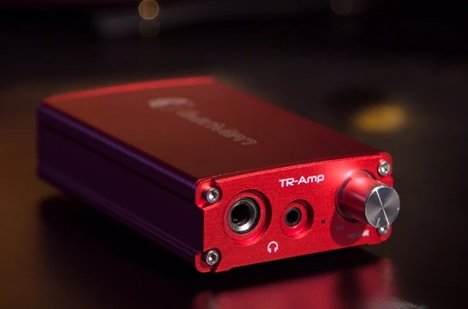 In cooperation with Auris Audio well known European High End Audio company EarMen presents a TR-Amp, Battery powered High quality DAC/Headphone amp/Preamp with impressive characteristics.

TR-Amp with power up to 400mW will enable you to listern almost all known headphones.
The ES9038Q2M SABRE Reference DAC sounds great
The versatile audio input accepts PCM up to 384kHz, DSD256 via DoP, native DSD128 and MQA.
EarMen TR-Amp is a licensed and standard-compliant MQA native hardware renderer.
Made in Europe
STREAM TIDAL MASTERS AROUND THE WORLD
STREAM QOBUZ'S VAST CATALOG OF OUTSTANDING HI-RES MUSIC
3700mA battery with up to 10h of music enjoyment

Separate DATA and Charging USB type C ports allows you to use it all day long in your system

Analog volume control for

Preamp

and Headphone amp

Double Enjoyment with 2 pairs of headphones simultaneously

Analog switch for Direct DAC or PreAmp function

ALL METAL aluminum housing eliminate external noise sources

 
Sale $199.00 delivered

Only $149.00 with LSA headphone purchase
RAAL-REQUISITE SR1a
Simply the best headphones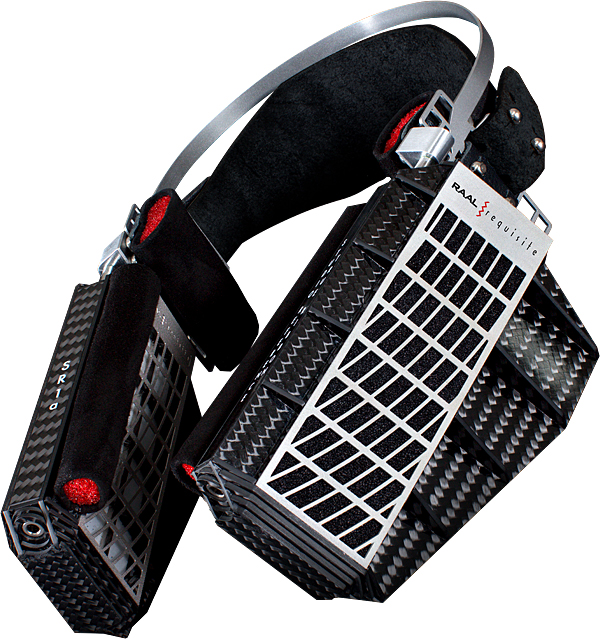 Stereophile's Herb Reichert
"In my view: The RAAL-Requisite SR1a's are both revelatory and revolutionary. Class A+. "
HEADPHONES.COM said: 
"Even compared to headphones already well regarded for their ability to render micro-details, such as Focal's Utopia, the STAX SR-009S or the LB-Acoustics MySphere, the SR1a are clearly superior."
Audiophile style said:
"All music lovers, audiophiles, and even gear junkies need these headphones as part of their audio arsenal. It's just that simple. The RAAL-requisite SR1a are unequivocally the best headphones and the most notable audio product I've ever heard. Period. End of story."
Call to discuss these amazing phones and the new HSA-1B amp
Both are In stock now
AMAZING DEAL ON OUR EMERALD PHYSICS EP200.2SE AMP/INTEGRATED AMP
SAVE $2,200.00

Available in black or silver
Our own hybrid design with 200wpc @ 8 ohms and 400wpc @ 4 ohms. 2 ohm stable. Use it as an amp or a remote controlled integrated amp. Made in USA
It is the best sounding amp we know of under $3500.00
List $3,500.00
Sale $1,299.00 delivered
Limited quantity
Core Power Technologies
Diamond power cord
A world class cord at our low Black Friday deal
Save 40% on all Diamond cables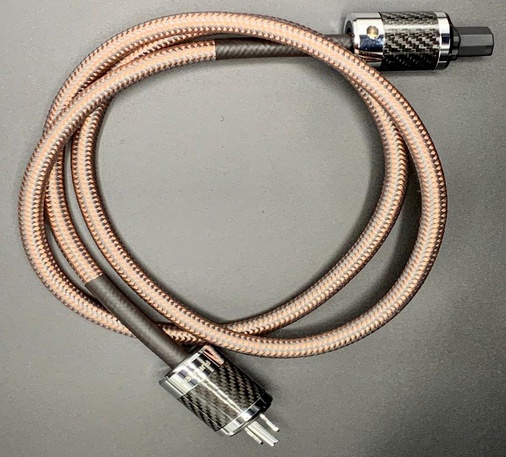 T

he Diamond uses 9 separate cores of 16 gauge 8N OFC copper plated with 70 microns of extruded pure silver. It is insulated with FEP teflon. The custom weave we use is optimized for maximum performance, ie inductance and capacitance. State of the art black carbon fiber IEC power plugs are used.
See the new Positive Feedback review at:
Customers are comparing our Diamond cord to $5000.00 & $10,000.00 cords  
List $1,000.00
Sale $599.00
$1500.00 Diamond Xtremes are back and on sale for $749.00
Core Power Technologies
Gold power cord deal
Save 40%+ on the superb new  
Core Power Gold power cord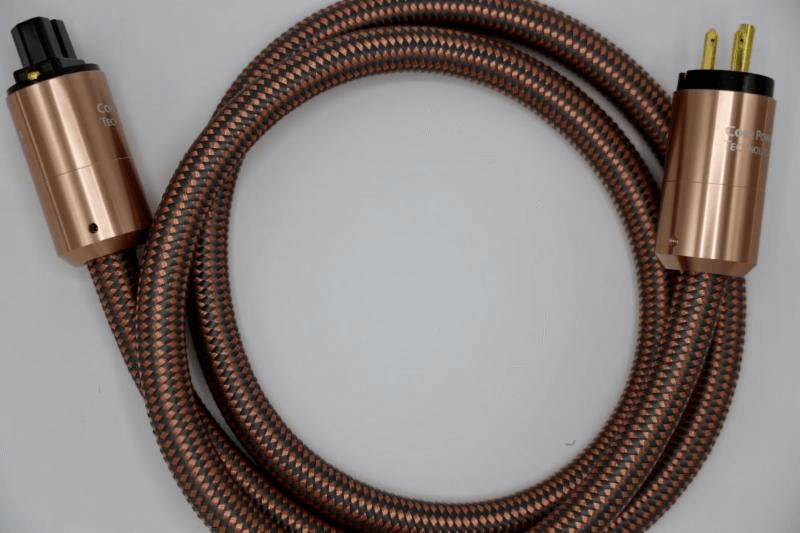 Compare our Internet direct cord to any $1000.00 cord.  
We did and were amazed! 
List $400.00
Sale $239.00 delivered
Buy 2 for $219.00 each
Buy 3 or more for $199.00 each
Marantz PM-K1 Ruby integrated amp deal

TAS Editors Choice 2020
TAS Integrated amp Product of the Year
100wpc @ 8 ohms 
200wpc @ 4 ohms
excellent MM/MC phono stage 
5 year Reference warranty

List $4000.00
Sale $2,699.00 delivered
Only 1 available at this deal
Nova 300 Black
Save $500.00 with $1050.00 in free cables
300 watts/ch amp with great DAC & phono stage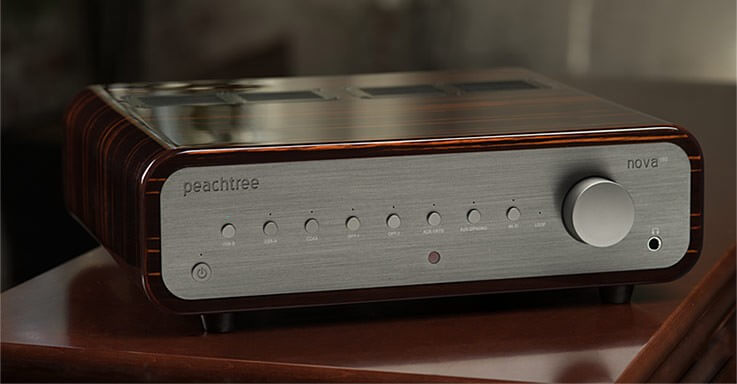 Remote controlled integrated amp with 32 bit Sabre DAC, phono stage and high quality headphone amp
In their Dancing with the big boys review Digital Audio Review just summed with:
"The nova300 is an exceptional beast. Its combination of ALL of the above (read: real world flexibility) and serious output power, both into loudspeakers and headphones, comes wrapped in shell amply suited to luxury department store shelf space where its über high-end audio aspirations could end up obscured.
Now you, dear reader, know as much as - if not more than - your nearest Peachtree dealer. Wallop."
They gave it their: KNOCK OUT AWARD
List $2200.00
Available in black or Mocha
Free Core Power $450.00 Gold speaker cables, $400.00 6-ft Gold power cord and $200.00 Silver USB cable
Core Power Technologies
 Deep=Core sale
It makes all power conditioners better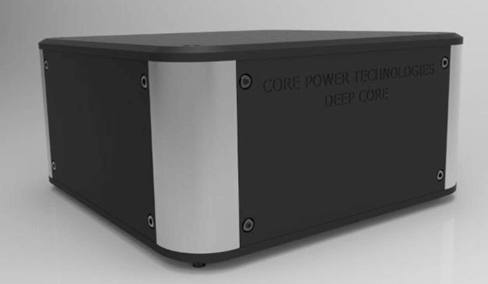 The Deep Core 1800 is designed to not only provide clean, spur free power but it also allows the user to optimize the power delivery interface via a user adjustment Contour Control. The optimization of the power delivery interface can significantly affect sound quality as the power company is a major contributor to attributes such as poor noise floor and dynamic range of the system. The Deep Core 1800 can be used with almost any system providing optimized power for both source components and power amplifiers.
It will work as a stand alone device, in front of the Equi=Core 1800 or in front of any other power conditioner you may already own.
The Deep Core 1800 should be connected in front of your power conditioner as it is the "final" word in preparing your AC for a good power conditioner. Its uniqueability to not only fully cleanse AC power sources of both DC, EMI and RFI noise, as well as to match your AC to your individual components, is unique among competing products.
List $1295.00  
Sale $799.00
with Free $400.00 power cord
Optional $60.00 copper duplex is only $39.00 during the sale
 
DSPeaker Anti-Mode 2.0
preamp with room correction & DAC
Our low March Madness deal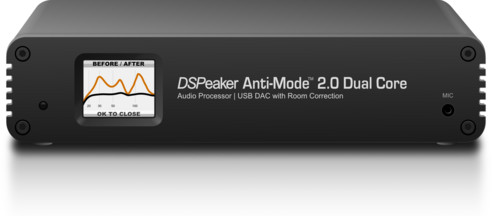 Rooms are the biggest issue we face
Was Stereophile Class A rated and an Absolute Sound Golden Ear award winner
List $1200.00
Sale $799.00 delivered
Multiple great reviews out and all are excellent
Our best deal ever
SAVE up to $1,500.00 on a superb monitor at our lowest price ever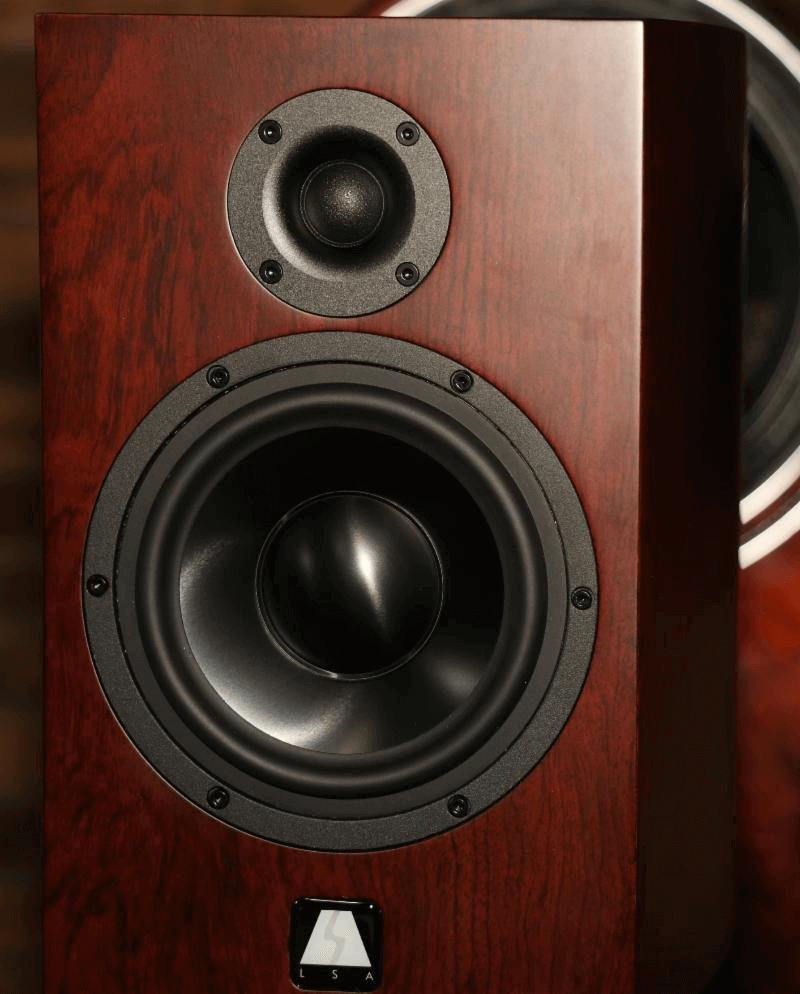 Monitor with 36Hz bass  
AV Showrooms best sound-Axpona show  
 Audio Bacon best in Class at the Axpona show
The first review is a rave. They say:
"As the disc progressed the bookshelf speakers showed me that they could really sound like a couple of floorstanders."
"However, bass is not their only trick. While I do praise their low end, it's the staging that I feel I must go back to. Yes, they sound big, and that's wonderful, but they also make the room sound big, as well. The LSA-10's have great, almost holographic, dimension about them that became even more impressive to me. When placed correctly, the walls behind them seem to disappear, and they paint huge, lush images of sound. Instruments move in the sound field fluidly, with a soundstage much wider than the stance of the speakers themselves."  
"The 1-inch dome tweeter created well-defined sound and crossed over very smoothly with the woofer. Even the piano, probably the hardest instrument for a bookshelf speaker to reproduce well, sounded wonderfully natural. 

The LSA-10's are very good at making a mural of your listening wall."
Read the entire review at:
Sale $1,399.00 pair
Delivered+++
30 day trial ***
Or
$999.00 a pair without trial
Plus  
LSA 20 Signatures


7 driver speaker with 25Hz bass
Our best deal

Amazing performance that competes with anything at $10k
Dual long throw woofers with carbon fiber midrange & soft dome tweeter. 3 sub bass radiators
Internet direct
List $4000.00
Sale $2,299.00 pair delivered
30 day trial ***


Or $1999.00 delivered without trial
Add a
$1000.00 pr 8 foot Diamond speaker cable for only $399.00
https://www.underwoodhifi.com/products/lsa-speakers
Cable Deals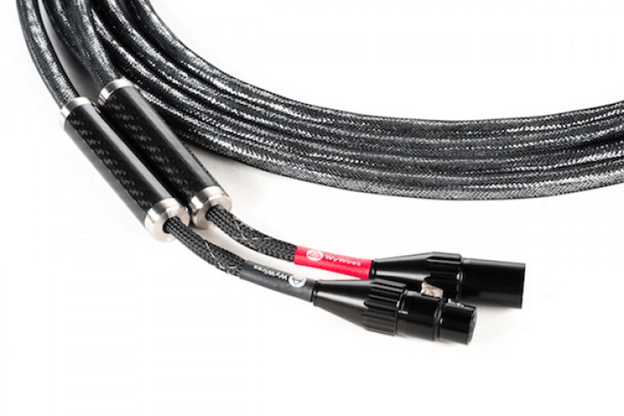 Wywires
Save 40% on Red & Platinum headphone cables
Save 40% on all Wywires Silver cables
Save 45% on all Wywires Platinum 
or 50% on Diamond cables
Core Power
Save 40% on Diamond cables
Save 30% on Gold cables
Save 20% on Silver cables
60% on Diamond USB or coaxial digital cables
Emerald Physics
Conductor One power cords
Amazing performance for the price
Sale $129.00 for 6 foot cords
Buy two or more at $119.00 each
Iso-Acoustics
Iso-pucks are a great inexpensive tweak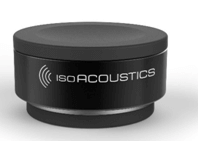 Amazing tweek
Add some Iso-Acoustics Iso-pucks
for great isolation for
 Only $118.00 delivered for a four pack
They work great on speakers, amps, preamps, CD players and DAC's. We love them on the Emerald speakers. All other Iso-Acoustics models available
HEADPHONE DEALS
The Dan Clark Voce Electrostatics are amazing.
Blazing electrostatic speed with great bass
$2999.00
Get a $1600.00 HifiMan Electrostatic amp for only $399.00 with Voce purchase 
HifiMan
Jade electrostatic system with headphones & electrostatic power amp
Very good reviews at $2499.00
List $2999.00
Sale $1,199.00 delivered
Only 1 available 
Ampsandsound
Mogwei SE
headphone amp deal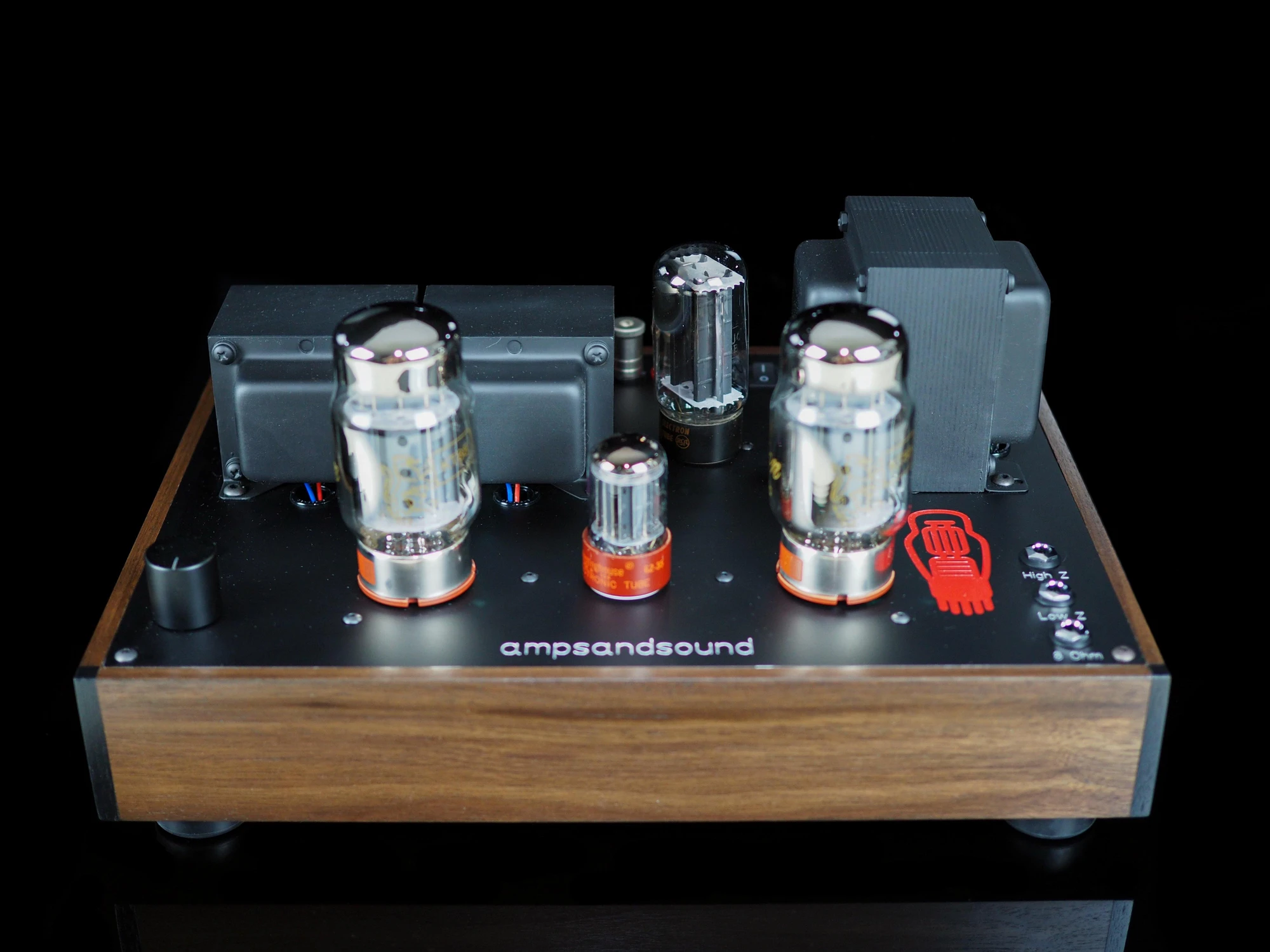 Buy the amp and save big on headphones
The Ampsandsound
Mogwai utilizes single-ended Class A operation with zero feedback to provide the essence of Classic tube sound; strictly old school SET sound, without having to spend hundreds if not thousands of dollars on tubes
It is all built in the USA. 
IT IS OUR FAVORITE HEADPHONE AMP IN ITS PRICE RANGE.
The outstanding performance of the Mogwei headphone amplifier is made possible with custom wound ultra-high quality output transformers providing amazing frequency extension.
 
Buy the amp for $2999.00
or  
package it with headphones at great deals 
Get a Kenzie with
LSA HP-2 Ultra SE $3,499.00 
 Hifiman Arya $3,799.00
LSA HP-1
$3,999.00
LSA HP Diamonds $4,499.00
Focal Stellia $4,999.00  
Focal Utopia $5,799.00 
Call to discuss other packages
Black Ice Audio
Our favorite under $3k preamp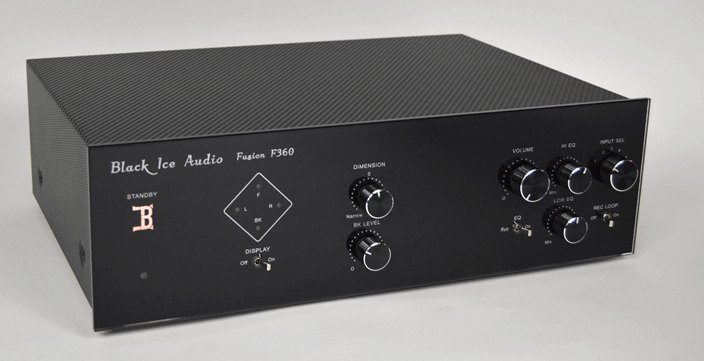 The Black Ice (formerly Jolida) F360 remote controlled tube preamplifier is now our favorite under $3k preamp.  
I am using it it my own system and it is a keeper
The F 360 is high performance Vacuum Tube Hybrid Preamplifier with a flexible electronic approach to solving multiple issues of buffering the signal, controlling high and low frequencies, focusing or expanding your 3 dimensional image, and rear outputs for the option of creating an analog surround system. The letter F in the F 360 is in honor of the designer, Jim Fosgate ("Foz"). Foz's electronic design experience and excellence spans decades and coupled with Jolida's decades of manufacturing experience, results in a unit which can provide users with amazing sound reproduction at a price far below what the competition offers. The 360 offers both XLR and RCA inputs and outputs as well as outputs for a mono or stereo subwoofer. It also has a full tape loop for external components or a legacy tape deck. And for those who want to go even further there is a set of outputs for rear stereo speakers. Jim has used an upgrade to the classic Cascode circuit design and added a MOSFET to give the musical performance of tubes with the speed and detail of current solid state designs. Unlike most tube equipment it can product a perfect square wave and uses zero negative feedback when the tone controls are off.
Sale $1,699.00 delivered
are getting great reviews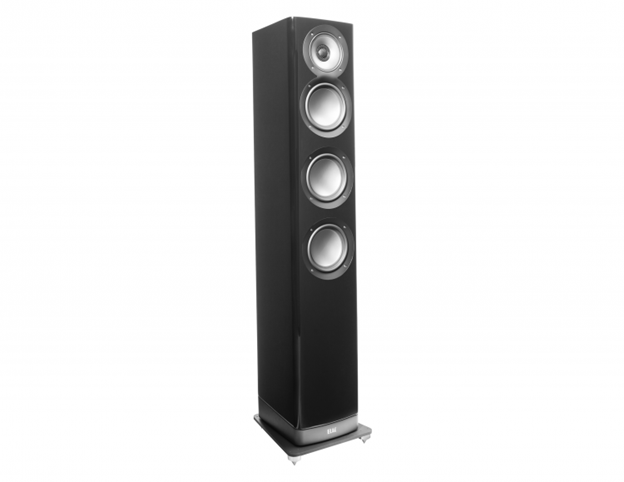 Superb performance in a fully powered 300 watt tri-amplified speaker  
5 driver floorstanding design with coaxial mid/tweeter


List $4600.00 a pair
Sale price $3,499.99pr delivered
Save $1,100.00 a pair
Epos monitor speaker blowout  
   Save 60%  
K5
Monitor with fabric done tweeter & Polypropylene woofer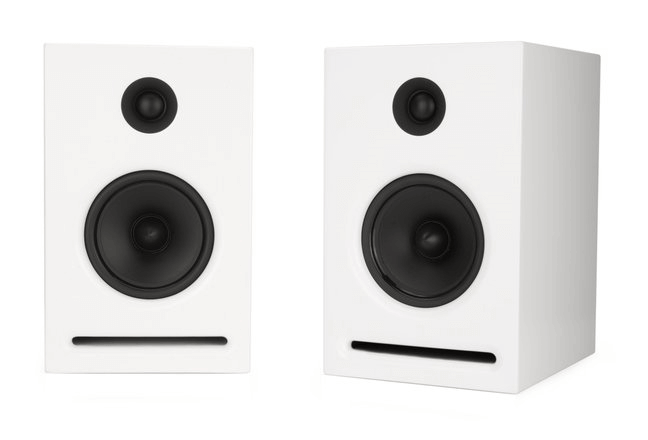 Sale $199.00 Pair in white
Now selling turntables from:
European Audio Team (EAT) from $1199.00
LSA
Mofi Electronics  
Pro-Ject
Music Hall
Marantz
Call for our low sale prices
Call us at 770-667-5633 to purchase or discuss any of the above deals
see our website at www.underwoodhifi.com
** Less 15% restock fee on LSA headphones  
***Less 10% restock fee + freight cost 
Many quantities limited
No price protection on previous sales
Not responsible for typographical errors