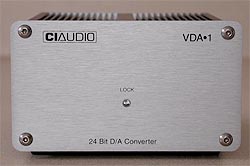 "... Dusty has hit a home run with this humble little DAC. On it's own, what it lacks in ultimate resolve and bass excavation is made up for in its splendid timber and overall balance.Add the VAC-1, and you find yourself with one of the best digital bargains out there today, to these ears. This combo is musically involving and, depending on your hot buttons and biases, will give the likes of the entry Assemblage DAC 2.6 and MSB Link DAC III some stiff competition, besting each in a number of categories.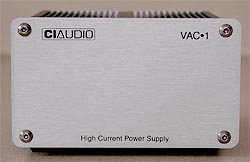 Is it a giant killer? No, of course not. Is it one heck of a good deal? You can bet the farm on that. That is one guarantee you will find common to any product associated with Dusty's name. In my opinion, the VDA-1 is one VERY natural sounding and involving device that you can afford. It is a real musical treat and should be high on the list for the first time digi-phile, the older CD player up-grader or the budget conscious. This DAC will also make great music in a second system for you well heeled 'philes who want to equip yet another system. Dusty has done it again, and you get the benefits in spades..."
Greg Weaver, StereoTimes, January 6, 2003
---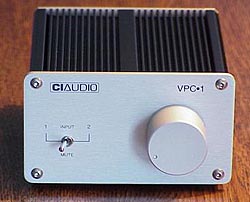 "...the VPC-1 is a much different design than the AU/RA. First, it uses a continuous wiper in the potentiometer, meaning that regardless of the volume setting, the number of solder joints in the circuit does not change. It is not stepped, meaning that you cannot easily come back to exactly the same setting once you turn the volume control knob. There are no capacitors in the input or output circuit, which means the impedance changes directly with the volume setting. However, some people rail at the thought of adding capacitors to the signal path. The inside of the VPC-1 shows a very simple layout...
Being a purist, if I were to buy one vs. the other, I would opt for the VPC-1 because I don't like having anything in the signal path that is not absolutely necessary, and the capacitors in the D7A fall into that category, for me. I also prefer a tight bass, which the VPC-1 has...."
John E. Johnson Jr., February, 2002, Home Theater High Fidelity