Triangle Art
Triangle Art makes tables from $4,995.00 to the $129,000.00 Ultimate.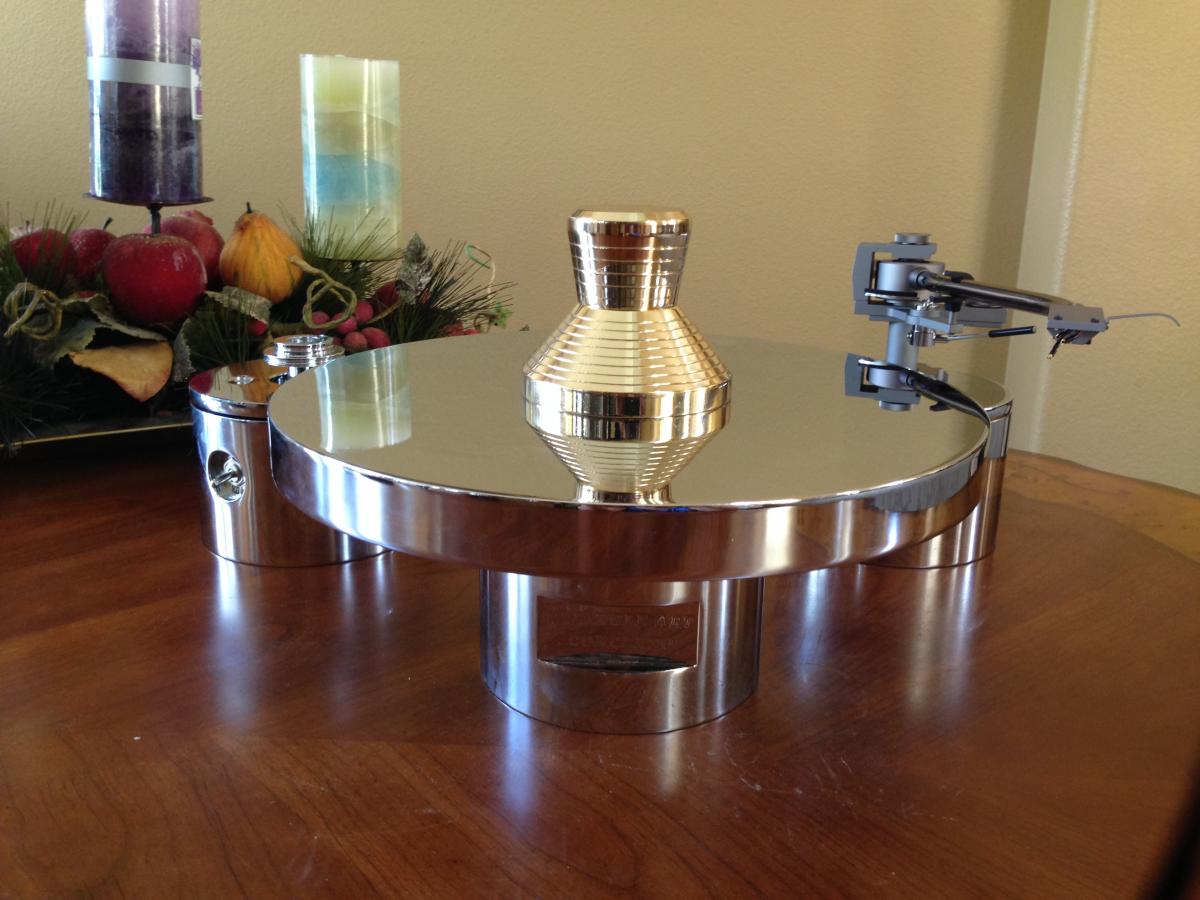 $4995.00
The Concerto is the latest and most affordable Turntable from Triangle Art. It is made in California and offers exceptional sonics for the money. It is a reasonable size with a reasonable price that competes with any table we have seen under $7500. However, it offers much of the performance, build quality and technology that was learned from building their bigger Turntables.
The Concerto TT use the same materials, same bearing and motor as it's bigger "brother". Couple that with a quality Tonearm like the Jelco and what you get a still gorgeous looking unit with amazing sound that does not hurt your Pocketbook!
It's also upgradeable, so when the time comes you can add a beautiful matching base to the unit. See the photo below for the table with the optional bass.