Mu-so by Naim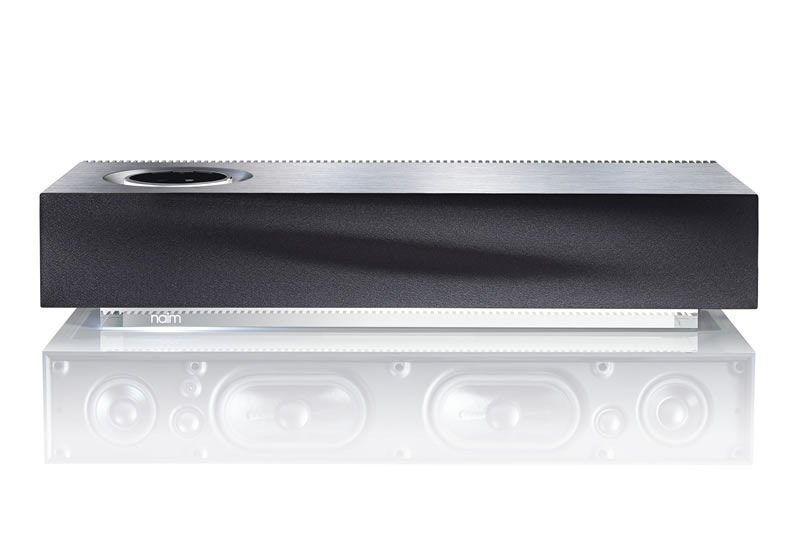 Let the voice of Naim take you inside the music.
Great for bedrooms, dens, the kitchen and secondary systems where quality is a prerequsite.
Mu-So
Wifi music system
$1499.00
Sale Only $999.00 thru May 31st. SAVE $500.00
Mu-so® is Naim's first wireless music system. Finely tuned by their specialist engineers in England, its powerful audio brain with advanced DSP programming delivers the most exceptional quality in sound, commanding 450 watts of power through six custom-designed speakers to create an experience of music that has to be heard to be believed. Its advanced yet simple to use connectivity includes Airplay, Bluetooth®/aptX®, Spotify Connect®, TIDAL (NEW), UPnP™ (access your stored music), Internet Radio, Multiroom (NEW), USB, Analogue and Digital inputs, Apple iOS and Android App for complete control. Finished in beautiful anodized aluminum it even has a built in alarm clock.

You can also combine Mu-so with the $999.00 compact Mu-so Qb and other Naim streaming products for the ultimate multiroom experience. Simply sync the units to play the same song beat-for-beat in up to five rooms. Or listen to different music in each zone.
Dimensiona:
 
The

Mu-So QB

Wifi system
$999.00
Sale Only $699.00 thru May 31st. SAVE $300.00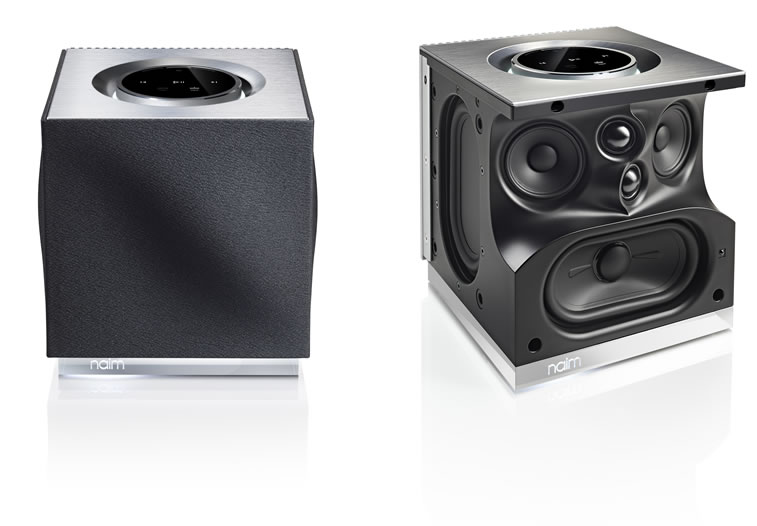 Be summoned by the sound.
Mu-so Qb is the new compact wireless music system from the engineers behind the award-winning Mu-so. The brushed aluminum finished Qb is controlled by a powerful audio brain. Mu-so Qb is alive with custom-made features all designed in our audio laboratories in England. It's a true feat of sound engineering. From the contours of the glass-filled polymer casing to the bass radiators that help create huge low frequencies – every millimeter of space has been used to great effect. Simple to control and easy to connect, Mu-so Qb delivers a staggering 300 watts of power that unmasks your music with a sound that defies size. It also has a built in alarm clock.

Its advanced yet simple to use connectivity includes Airplay, Bluetooth®/aptX®, Spotify Connect®, TIDAL, UPnP™ (access your stored music), Internet Radio, USB, analogue and digital inputs, Apple iOS and Android App for complete control. You can also combine Mu-so Qb, Mu-so and other Naim streaming products for the ultimate multiroom experience. Simply sync the units to play the same song beat-for-beat in up to five rooms. Mu-so Qb is now available from our network of specialist audio retailers, John Lewis stores and johnlewis.com, as well as selected Apple stores and apple.com.

Dimensions: 8.3" H x 8.6" W x 8.3" D
Optional grills are available for both models in Deep Blue, Burnt Orange or Vibrant Red