LSA HP-1
Retail thru Dealers $2
,8
00.00
Our Internet Direct price: $1,399.00 delivered to anywhere in the world
Sale- Save $100.00 $1299.00 delivered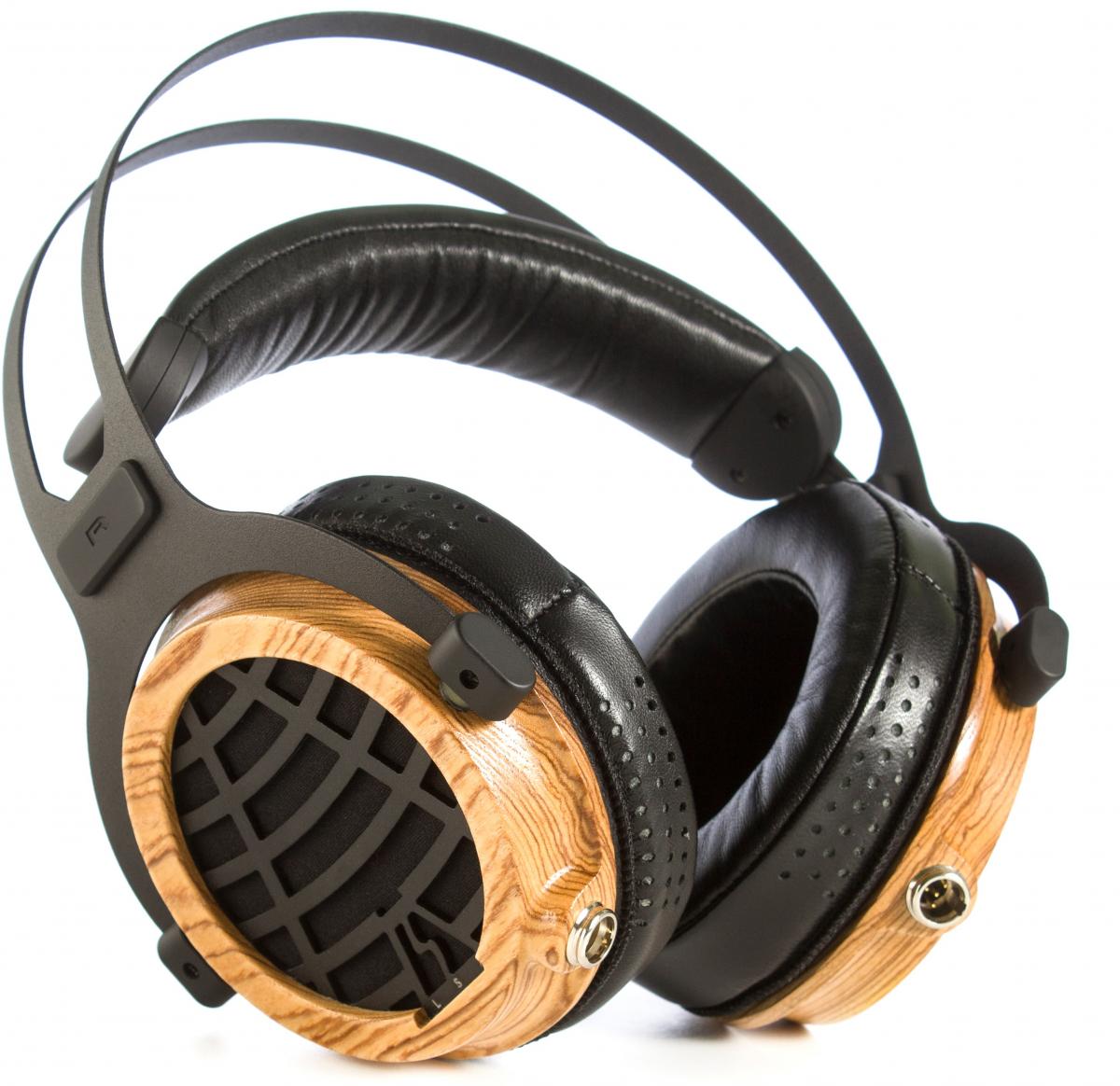 The HP-1 was just named Product of the Year in headphone.guru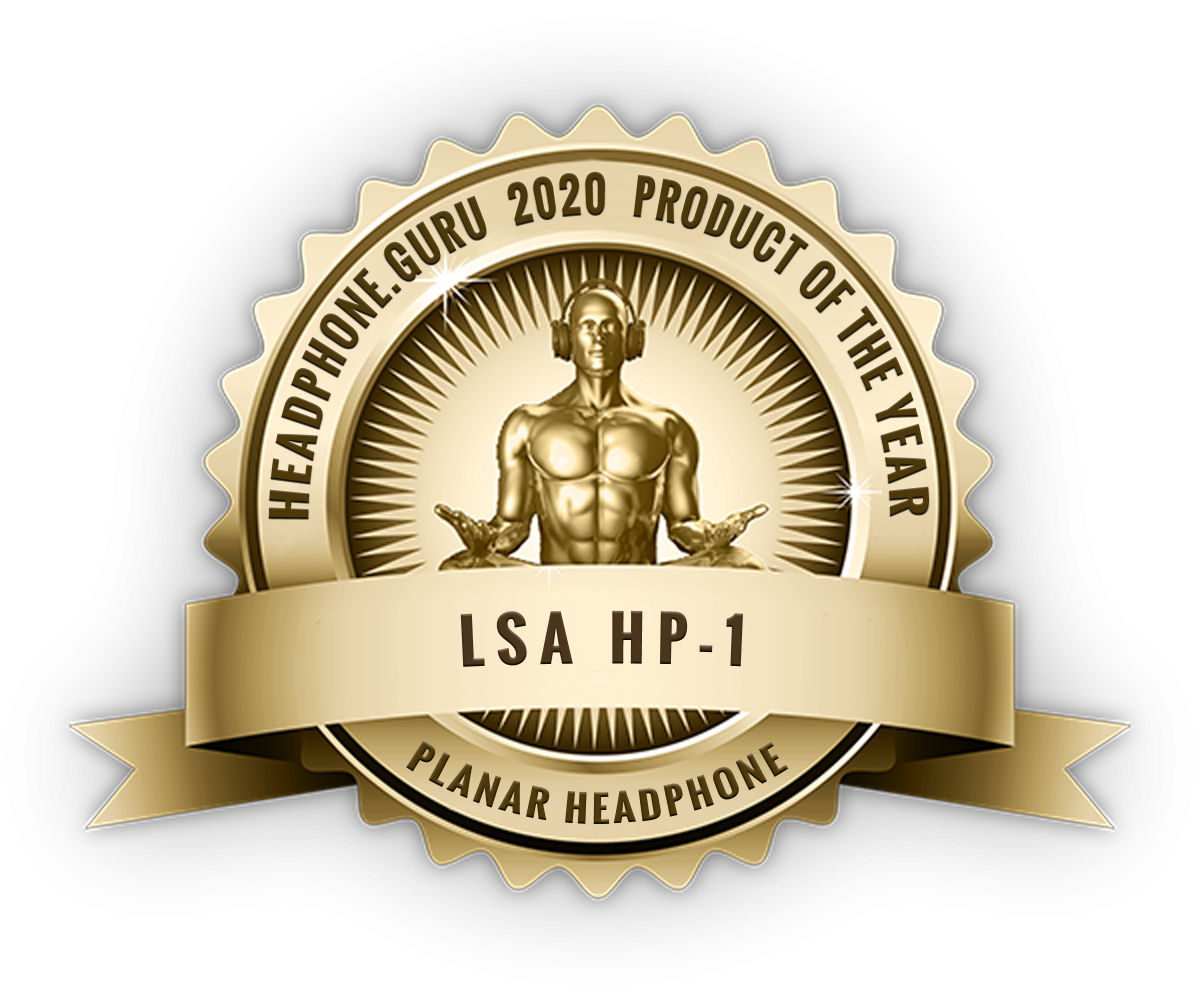 They sum with:
"Walter's assault on prices and HiFi norms is becoming more aggressive. He and the small team at Underwood HiFi have a good ear. They are identifying great sounding pieces of equipment and finding ways to deliver them at a fraction of the expected retail price."
"The LSA HP-1 is now my go to under $2000 headphone recommendation. Its performance is peerless at its price point, and its technical performance puts it within spitting distance of some of the best headphones in the world, regardless of price."
"Thank you Walter, these are a gift to anyone who loves HiFi regardless of their ability to spend."

 
See the killer new review in headphone.guru. They say:
"The LSA HP-1 is a spectacular planar design that Walter Liederman had the insight to have developed and made under his own Living Sounds Audio brand."
"Once in a long while, a product comes into the listening room that takes hold of me and does not let go. The HP-1 is such a product and has been in constant use since its arrival."
"If you are looking for a well-balanced sound you need to hear how good the HP-1 sounds. The fact that it is offered for so little money makes this one of the best values in personal audio. Dynamics and musicality are what the LSA HP-1 is all about and one of the best headphones I have heard and worthy of reference status. Highly recommended."
Our first headphone,
LSA HP-1
is a typical LSA/Underwood product. It offers superb value coupled with great sonics. We searched the world for a quality phone that could offer at a great price to performance deal and are very excited to present the HP-1. They are a version of a $2,200.00 pair of marvelous Kennerton Odin planar phones, made in Russia. However, with our modifications they sound more like the $2800.00 Thekk.

From the owner of Kennerton:
The difference of HP-1 and Odin:  Actually, HP-1 have more similarities with Thekk than with Odin. Firstly, they have a very similar construction, the same lightned cups of complex form, which negate the emetging in-cup resonances. While Odin has massive cups of simpler form. Secondly, HP-1 and Thekk has light grills of aluminium alloy covered with anti-resonance coating. Notably, the HP-1 grills maximally open, it reminds of a spider web, for more detailed and "airy" sound with wide scene. Odin has grills of very heavy zink alloy for bassy and warm sound.
Thirdly, HP-1 the tuning is completely different due to different acoustic filters.
In short, in common they have only the driver. Nothing more. With Thekk those have more similarities.
We loved their sonics and had them tool our custom aluminum back plates that lower weight by 150 grams over the $2200.00 version. They weigh only 485 grams. We sell them with our
Low Overhead Internet Direct model at

only $1399.00.
Compare them to any under $3000.00 competition that we have heard.
See the new first impressions and final review from William Murdock of The Headphone Experience at:
First impressions:  https://www.youtube.com/watch?v=D1wMsexxqrk
Final full review at:
https://www.youtube.com/watch?v=6M6NPU4IejI
The
HP-1
offers the unique sound so much loved by planar headphones enthusiasts! Stunning detail and clarity combined with powerful and beautifully controlled bass.

Here is a customer feedback:
"Good morning Walter!
Just wanted to let you know that I received the package last week. The LSA-1 headphones were stunning right out of the box! I heard details out of my CD's that I didn't even know were there!
At this point I have 6 hours in the breakin period. I log numerically the CD I listen to so when I get to 100 I'll know I'm there. But I have to say that after the 6 hours I am almost hearing a 3D sound. Sometimes I would pull the headphones off because the sound felt like it was coming from 'outside' the headphone! Thank you for bringing an incredible headphone (along with an unbelievable price) to the market."
Here are some Odin reviews:
https://www.headfonia.com/review-kennerton-odin/
https://www.head-fi.org/showcase/kennerton-odin.21886/reviews
https://musicphotolife.com/2017/02/kennerton-odin-review-planar-magnetic...
https://blog.son-video.com/en/2017/10/review-kennerton-odin/
Please note that our phone is significantly lighter and selling for 40% less than the Odin in the reviews above. It also sounds better as it uses the new lighter current upgraded Odin 4 driver. We think a great value.
The HP-1 uses only  high-quality materials – steel, aluminum, genuine leather and precious wood.
WHY PLANAR MAGNETIC?
In our eyes, we see the perfect headphone as a cross-breed of the dynamic and electrostatic technologies combined into one. Whereby taking the airy and extremely detailed sound of an electrostatic driver, and combining it with the power and impact of a dynamic transducers. The HP-1 is a sound that's both natural and engaging.
When we looked at the market to see what our competitors have been producing in the last couple of years, we were surprised to find that the most recent planar magnetic headphones all had the same design and thus also shared the same flaws. This indicated to us that the 25-year old planar magnetic technology hasn't evolved with time.
Our supplier got to the drawing board and started to make their own drivers from scratch. One of their core goals was to minimize internal structure resonances and optimize sound wave patterns, in order to create clear, low-distortion sound. To achieve this, they created several patent-pending core innovations. Its magnetic structure is designed to eliminate both unwanted resonances, and unify magnetic field distribution over the total frequency range.
SO WE STARTED MAKING OUR OWN DRIVER FROM SCRATCH.
The drivers are solely designed and produced in Russia, which involves a facility that also works for the aerospace and military industries, which ensures the highest quality and durability of our headphones.
A new 80mm planar-magnetic driver, with every aspect of this technology being implemented, such as phase coherence, flat impedance and a low-mass diaphragm.

Multi-layer 8µm polyimide film diaphragm, tested to have the highest reliability and longevity in the most extreme environmental conditions.

FEM-Optimized Magnet System with 10 neodymium magnets arranged in symmetric push-pull configuration.

Unique semicircular bar magnets.

A semicircular form therefore has many advantages over the ordinary rectangular shaped bar magnets: It gives a more uniform magnetic field, greatly reduces internal resonances and produces an optimal sound.

The driver allows greater sensitivity, thanks to its powerful magnets and low-mass diaphragm. It can therefore be easily driven by portable devices.
We aimed for reliability and durability along with great sound.
Aerospace grade aluminum and steel is used.
Quality wooden hi gloss earcups are used.
Complete absence of any plastic parts.
 
Housing
Aerospace grade aluminum and steel.

High-quality wooden ear-cups.
Comfort
A strap-design headband which allows even weight distribution over your head.

Fine lambskin leather.

Soft ear pads, that creates a comfortable listening experience.
Impedance is 40 ohms with a sensitivity of 104dB.

The HP-1 comes standard with a 2m mini DIN to 1/4" phone plug. 
2 year warranty
Frequency response: 15 Hz – 50 Khz
Impedance: 40 Ohm ± 5%
Sensitivity: 104 dB / 1 mW
Driver size: 80 mm
Driver type: Planar magnetic
Diaphragm: Metallized polyimide @ 8 µm
Magnet System: Symmetric push-pull
Magnet material: NdFeB Specifications and the contents of delivery are subject to change without notice.