ELAC subs have a 5 year parts & labor warranty
Varro RS-500
10" 1000 watt powered subwoofer
$1299.00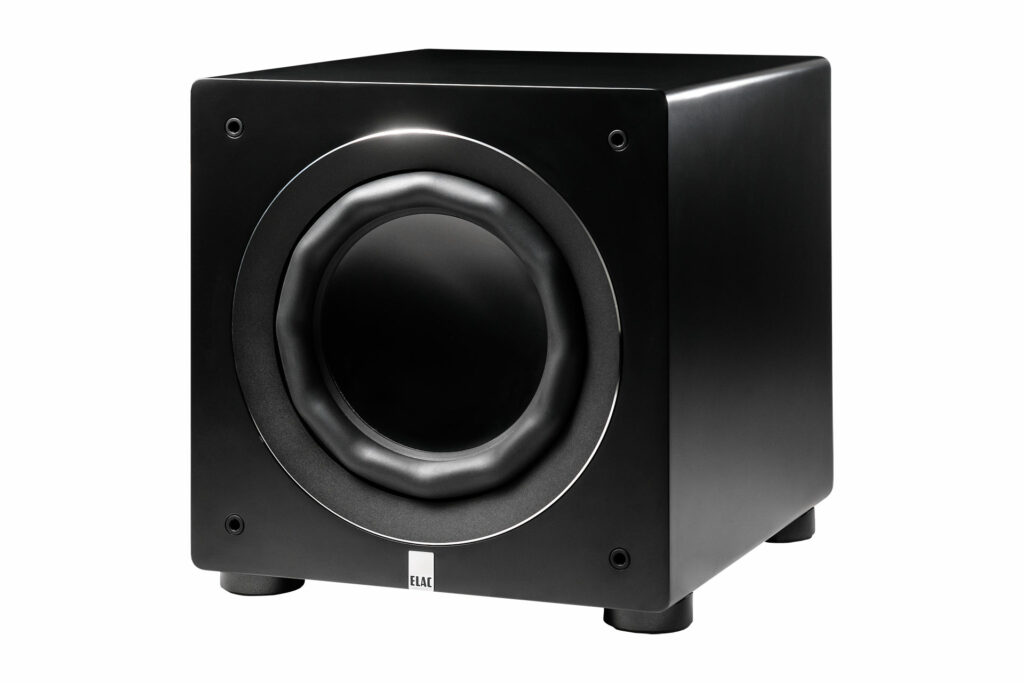 In the first review Steve Stone said:
"Between its excellent performance capabilities, well-above-average ergonomic features, and better-than-average looks, the ELAC RS500 delivers a lot of value for $1299. Unless you have a huge room with major big-boy loudspeakers or need to feel your pants legs flapping, I doubt you will find you need for a bigger, more powerful subwoofer. The ELAC RS500 has the bass bases covered."
What Makes the ELAC RS500 Subwoofer Special?
The most immediately noticeable physical difference from most subwoofers is the shape of the driver's surround. ELAC calls this design Hex Technology. This design geometry allows for a more linear response due to more even displacement in both directions. 
The sub has its own app, like many of the best subs in the marketplace today. With Subcontrol 3.0 you can adjust the subwoofer's volume, as well as control the low-pass crossover frequency, phase angle, delay, parametric eq, and even contact support.
The RS500's driver is made of a three-layer sandwich with a aluminum cone between two treated paper layers. This "retains the transient benefits of cellulose cones with the torsional rigidity of aluminum." The driver also employs a 2.5-inch diameter voice coil to optimize the RS500's power handling and efficiency. 

The RS500 has provisions for firmware updates.

The most current firmware can be downloaded from 

www.elac.com

 . Once downloaded and unzipped, you merely put it on a thumb drive and insert the thumb drive into the USB port, power on the subwoofer, and it will proceed to update itself. 

The RS500 has both line-level and speaker level inputs. Many subwoofers, including some models from JL Audio, have either line level or speaker level, but not both. That limits installation options. The additional flexibility afforded by both types of connection isn't taken for granted at this price point
The RS500 uses a BASH amplifier with a modulated switch-mode power supply mated to a Class AB amplifier. The amplifier produces 500 watts into four ohms and has a peak output of 1,000 watts.
Varro RS-700
12" 1400 watt powered subwoofer
$1499.00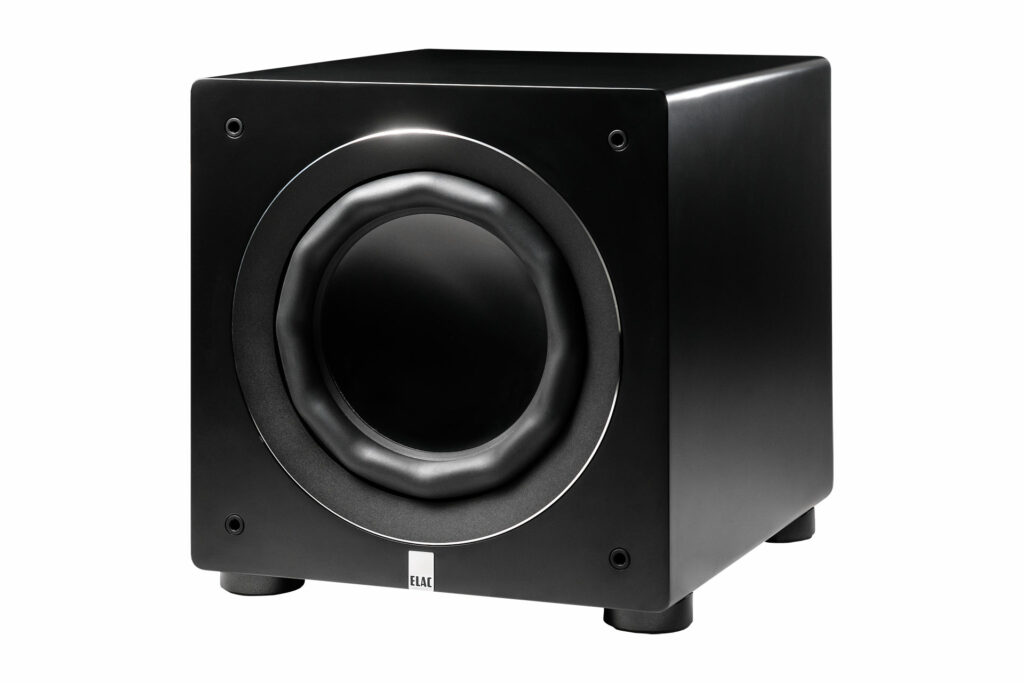 The larger 12" Varro kicks butt. It makes serious bass and sounds great with quality speakers
See the Varro 500 info above as the subs use the same technology with the 700 having a larger 12" woofer & higher power amplifier being the main differences.
Speaker Type:  Sealed
Woofer:  12" HEX Surround
Frequency Response:  17Hz—150Hz (Anechoic) / 14Hz—150Hz (In-Room)
Maximum Output Level, SPL dB/1m anechoic: 111dB
Low Pass Crossover:  40Hz to 150Hz
Amplifier Power:  700/1400 Watts
App Controlled (BLE)
iOS and Android
Amplifier Topology:  BASH
Standby Power Consumption:  < 2.0 Watts
Inputs:  RCA Line Level  /  Speaker Level
12 Volt Input
12 Volt Trigger
Data Connection:  USB (Firmware Update)
Ethernet
Third-Party Control
Cabinet Finish:  Satin Black
Included Accessories: Grille, AC Power Cord, Spikes
Dimensions (H x W x D) 17.2" x 16.37" x 16.4"
Net Weight:  55.66 pounds