Subwoofers

   

Elac subs are unique in that they offer high value along with control and room correction right thru your Apple or Android pho

ne. 
Adante Sub 3070
1200 watt dual 12" subwoofer with room correction
$2499.98
Sale $1499.00 delivered in Rosewood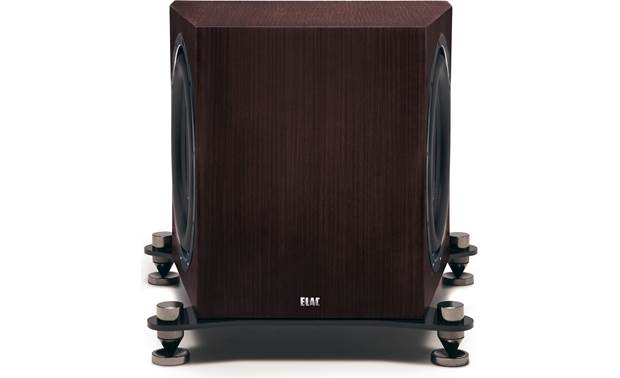 Here is a customer quote who bought 2 og the 3070's:
"Subs arrived . . . F'me these things rock, crazy easy to setup. They are like top end REL's on steroids. Very happy camper!! Thanks bud!!
"



The Adante SUB3070 delivers a colossal 1,200 Watts of BASH amplifier power to dual 12-inch Aluminum Sandwich drivers, configured in an opposing configuration. Advanced Bluetooth® control, DSP and Auto EQ let you operate this no-compromise subwoofer from your smartphone. A steel base and included floor spikes ensure optimum performance. Gloss Black, gloss white and rosewood veneer finishes are available. This is a state of the art sub that outperforms subs from REL and JL. It is great for both audio and video applications.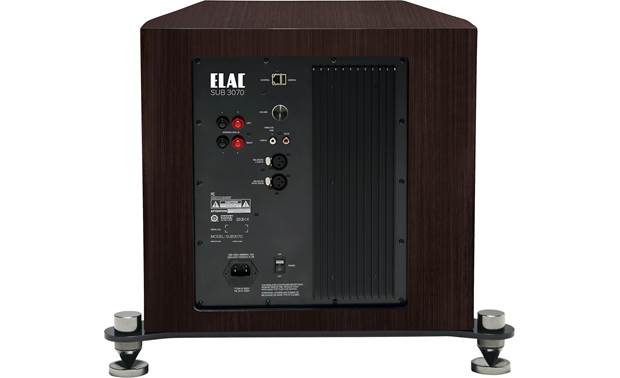 Speaker type:
 Powered subwoofer, sealed box
Woofer: 2 x 12" Aluminum sandwich cone
Frequency response: 18 to 180 Hz
Crossover frequency: 40 to 150 Hz, continuously adjustable
Amplifier Type: BASH-Tracking
Maximum amplifier power: 1,200 Watts
Bluetooth Low Energy Control: App Controlled with Auto EQ
DSP: Yes
Standby power consumption: 1 Watt
Maximum power consumption: 1,800 Watts (full load)
Inputs: 2 x line-channel (XLR); 2 x line-channel (RCA); 3 x Speaker level
Wireless: Receiver Built-in
Cabinet finish: High gloss black, High Gloss White, Dark Rosewood Veneer
Accessories included: AC power cable
Height: 17.13 in / 435 mm
Width: 20.39 in / 517.8 mm
Depth: 18.75 in / 476.3 mm
Net weight: 77 lbs / 35 kg
Debut Sub 3010
200 watt 10" subwoofer with room correction
$449.98
























ELAC's new SUB3010 is designed as the perfect complement to the all-new Debut 2.0 loudspeakers, adding a powerful bass foundation to music and soundtracks that turns your system into a sensation you can feel as well as hear. Like Debut, the SUB3010 has been engineered and built to deliver huge performance at an affordable price. The compact design allows placement in almost any part of your room, and sophisticated app-controlled EQ and DSP software assure seamless integration into your system.
iOS and Android Apps are available now in their respective stores.
iOS & Android app name is SUB Control 2.0
*400 Watts Peak Power / 200 Watts RMS Power
**A Bluetooth 4.0 low-energy Android or IOS device is required to set up and operate this subwoofer.
Specifications
Speaker type: Powered subwoofer with passive radiator
Woofer: 1 x 10-inch high-excursion doped paper cone
Passive radiator: 1 x 10-inch high-excursion doped paper cone
Frequency response: 28 to 150 Hz
Crossover frequency: 50 to 150 Hz, continuously adjustable
Amplifier Type: BASH-Tracking
Maximum amplifier power: 400 Watts peak / 200 Watts RMS
Standby power consumption: 0.5 Watt
Inputs: L/R/LFE RCA
Cabinet finish: Black Ash vinyl
Accessories included: AC power cable
Height: 14.33 in / 364 mm
Width: 13.5 in / 343 mm
Depth: 13.5 in / 343 mm
Net weight: 32.1 lb / 14.6 kg

Sub 3030
500 watt 12" subwoofer with room correction
$699.98