Defiant is our speaker cable line. We make Silver, Gold and Diamond levels. These cables sell for a small fraction of the cost of competitive products.
 
Defiant Diamonds win the 2020 Golden Clef award from Hifiaudio.guru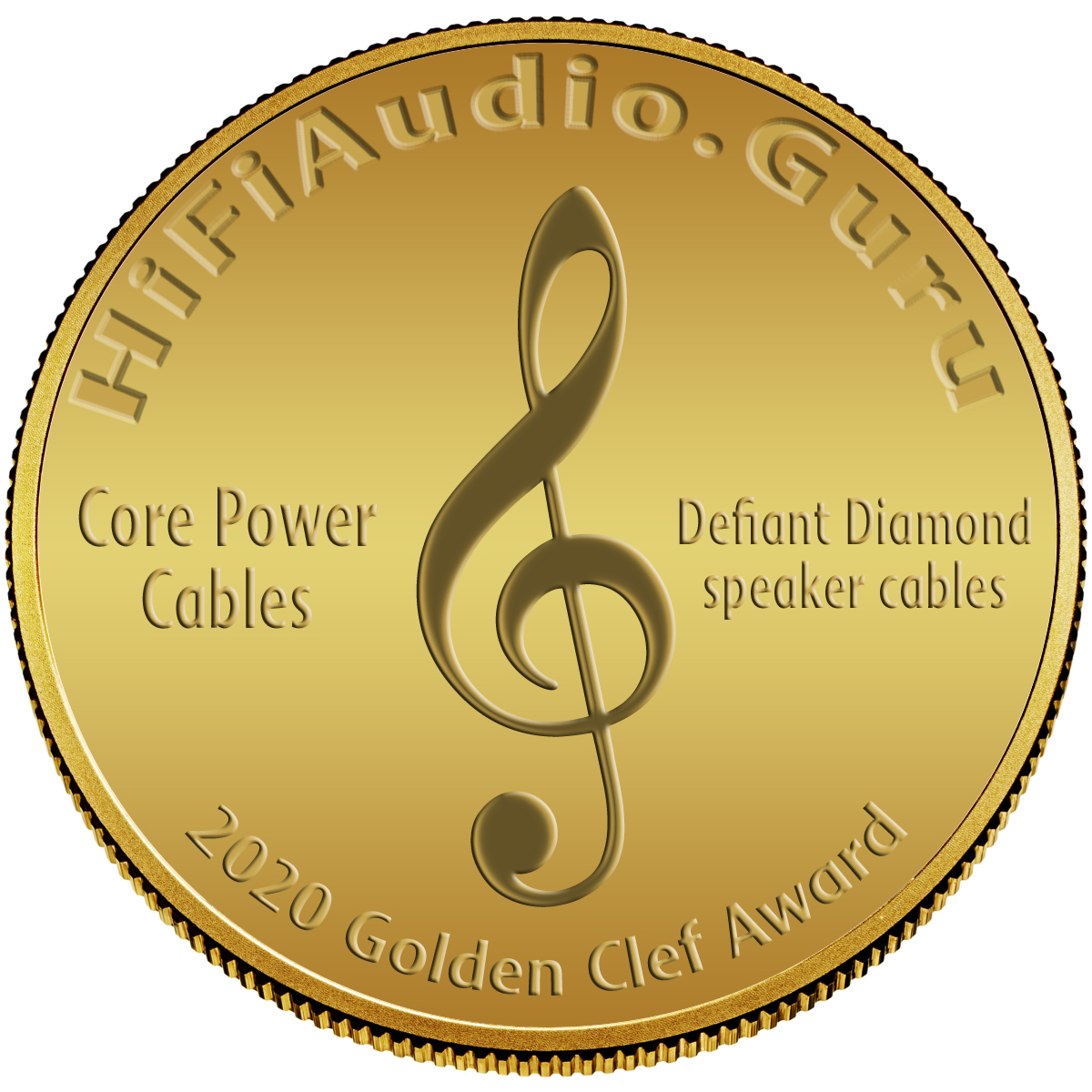 https://hifiaudio.guru/2020/12/01/hifiaudio-guru-2020-buyers-guide-and-annual-clef-awards/
Defiant Silver Loudspeaker cables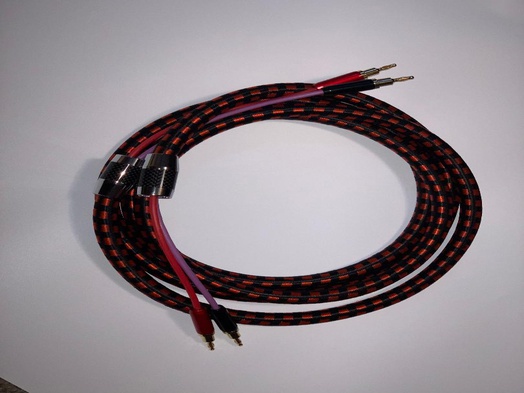 Defiant Silver Speaker Cables are a great example of our deep connections in the wire and cable industry. This speaker cable is designed around a Higher Purity OFC (Oxygen Free Copper) Conductor along with Hi FC (High Performance Pure Copper). This hybrid construction applies the greater benefits of each material to produce a Dynamic and Musical Loudspeaker Cable at an amazing price. A beautifully Sheathed PVC outer protects the integrity of the cable and provides optimum shielding.
We have both 2.5m and 3.5m packages complete with a beautiful and highly functional screw-on Carbon Fiber Banana Connector. Talk to us about the optional screw-on Spade Connector that's also available. Standard delivery is with Bananas.
A 2.5m pair is $249.00
A 4m pair is $299.00
Silver comes with babana plugs but spades are also available at no charge at purchase or $25.00 for a set of 4 later on.


Defiant Gold Loudspeaker Cables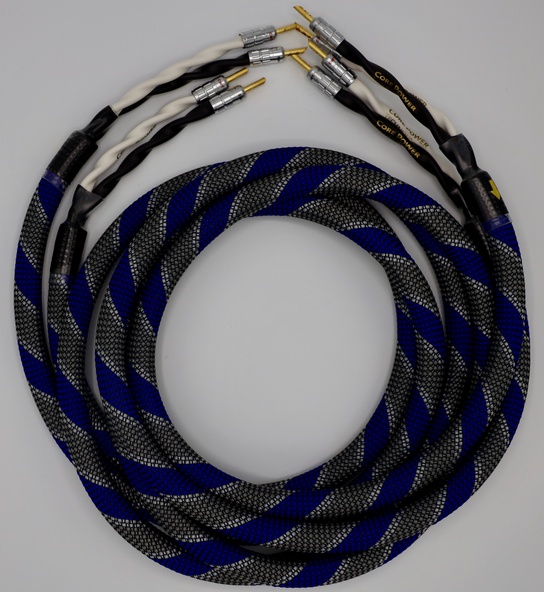 Our Defiant Gold Loudspeaker Cables are something very special. The design uses a quad core of Ultra High Purity Cooper that is then Silver Plated. This classical design produces a cable that is rich and vibrant sounding.
Another important point of this cable with it's unique metallurgical approach is the manner in which the construction process eliminates nearly all outside enemies of an audio system ie EMI or RFI interference. This cable in the parlance is "dead quiet".
You can find this cable costing $1000-$2000  from the competition, but as the design has matured, we now find ourselves able to offer this wonderful classic cable at an Underwood/Core Power price. Our Direct to You Model coupled to our low cost of operations makes this possible.
Elegantly finished – we know you will appreciate this cable once in your system. Dynamic, Fluid and Highly Balanced… this is a cable that will find its way into many systems for years of enjoyment. Gold is in many ways our best value for performance cables. Gold cables comes standard with banana plugs
A 2.5m pair is $449.00
A 4m pair is $549.00
A 6m pair is $699.00
 
Defiant Diamond Loudspeaker Cables
 
2022 Recommended by Part Time Audiophile
Core Power Technologies Defiant Diamond (from $995 USD)
Most of the attention in the cable market is drawn to the hyper-expensive stuff or the stuff that is claimed to be just as good as the hyper-expensive stuff but at a tiny fraction of the price. Enter the Defiant Diamond, priced right in the middle of the market, but good enough to find its way into a few lofty systems.


Our Defiant Diamond is our very best expression of the art. Made up of multiple 8N ULTRA PURE OFC copper conductor stranding component with multiple minimum "tolerable" 16AWG finalized "cores" that are covered in 85 microns of compressed silver. The Defiant Diamond uses 8 of these finalized cores per side (16 overall for the pair).
Each conductor is wound with a helical double mono design of Fluorinated Ethylene Propylene (FEP) jacket as part of this esoteric manufacturing process. Precise double layer micro-space insulation is employed as well. Very high quality Shielding is also used to guarantee isolation and optimize that last nth degree of performance
Finally we sheath these 8 cores hand-knitted cores into a beautiful finished product that defies description. The CMC solid Silver bananas are as beautiful as they are functional – no expense was spared here. The level of fit and finish is on par with cables costing over $10,000.00 or 10x our price. The Defiant Diamond is our all-out assault on the high-end cable industry but at an Underwood Direct to You "Market Price" that defines who we are.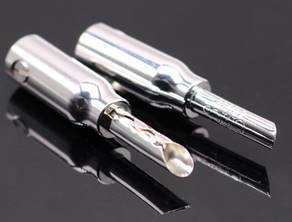 Solid Silver Banana plugs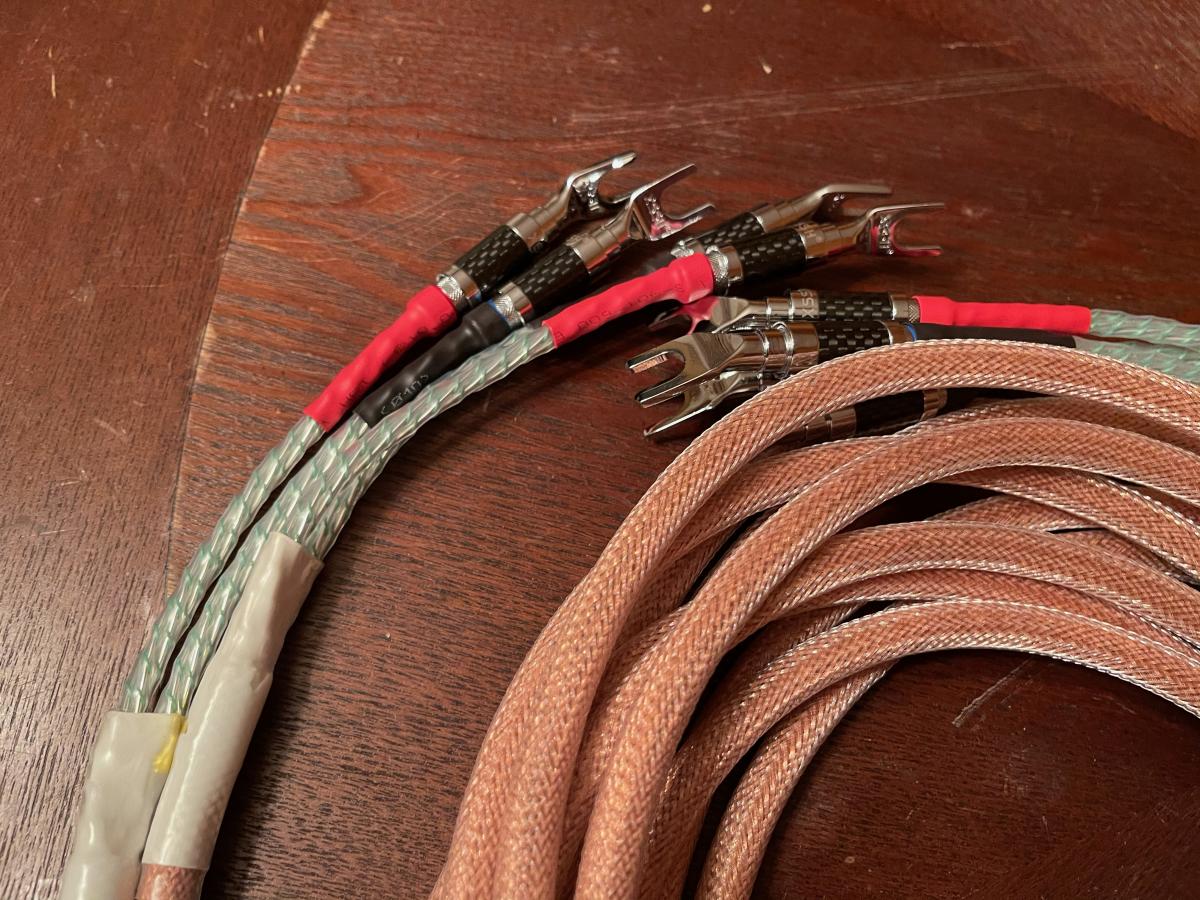 Diamond speaker cable with spades

Compare this to the best cables from the competition, price no object
A 2.5m pair is $999.00
A 4m pair is $1,199.00
A 6m pair is $1,599.00
 
"I swapped my Nordost Baldur for the Power Core Diamond Speaker cable about three weeks ago.  I try to take note of my equipment performance (for my own memory) - this is the first time I send an email with my notes to someone else. I thought Walter deserved it.  I had the Nordost for the last 10 years, after a love affair with Audioquest. I tried cables from other brands but ultimately went back to the Baldur. My system is comprised of Sonus Faber Guarnieri, two subs Syzygy 10", Odyssey Stratos Monoblocks SE, PS Audio PW DAC and Transport and Bluesound Node 2i. I spend money wisely - I have three teenager kids and college is looming ahead.  

For example, I kept the SF Guarnieri for over 20 years, because all my listening sessions with other speakers did not bring substantial improvements unless I would have to spend two-three times what I had spent on the SF.  I love music, but I avoid spending money for what I would only consider "marginal improvements".
 

In come the Diamond Speaker Cables.  I bought them at about half the price of what I had spent on my Baldurs years back - Walter's claim of providing a high multiple of their value tempted me.

 

Once swapped I was hit by initial strong microdinamics that impressed me (in my definition: ability in the reproduction of music to change rapidly to changes in the recorded performance tone, e.g. going from PPP to FF and viceversa), but the sense of stage width and depth was not better than my Baldurs, nor was I convincer of details retrieval.  I swapped back to the Baldurs, which confirmed my initial impressions.  I decided to persevere and let the Diamond break in for two weeks.  This weekend I gave it a serious listen:

 

Microdinamics were better than the Baldur's - confirming my initial impression - but now: details pulled out much more vividly than the original listen, most importantly, there was an overall sense of presence and scale that took me to a heightened level of performance.  No matter what the music. Billie Eilish "was in the room" with her young sultry/rasping voice, Pink FLoyd Wish you Were Here guitar attack popped out from the center right of the soundstage, the dynamics of Bach's Goldberg Variations were more present and "lifelike" - one step closer to a real close up performance - Gould was humming along passionately.  The 2nd movement of Abbado's Van B's 3rd symphony was more present than I heard before in my system, the sense of scale of the orchestra was stretching outside the back wall of my listening room.  Enough said.  Can a cable make such a difference in a system?  It did in mine.  I am keeping the Diamond and my Baldur's will soon hit e-bay - anybody's interested?"