JD-1501BRC Level-1 mod - $1,690 + shipping ($900 retro-fit)
Our Level-1 mod installs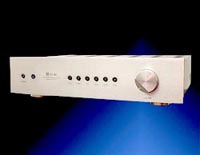 four large EAR brand sorbothane isolation feet 
two sheets of SoundCoat 
Russian Electro-Harmonix 12AX7 (2) and 12AT7 (2) 
4 x polypropylene power supply bypass caps 
8 x Multicap PPFXS "signal path" polypropylene film and tin-foil coupling capacitors 
5 x Auricap metallized polypropylene power supply bypass capacitors 
32 x Japanese Riken 0.5 and 1- watt signal path carbon resistors with gold-plated leads 
6' Cardas 1x21.5 awg w/shield c-axial input signal wire 
8 x SF4007 Vishay-Telefunken bias supply diode 
TRT silver WonderSolder used throughout. 
Jolida's 18-month factory warranty extends to our modified amps. Click here for stock specs.
Sonic benefits of our Level-1 mod:
Greatly improved signal-to-noise ratio. The silences are blacker for enhanced low level detail, ambiance retrieval & three-dimensionality. 
The amp is smoother, more detailed and more dynamic. It seems to play louder. 
Tonal balance is more even from bass through treble, with further gains in the amazingly liquid midrange of the stock machine. 
Imaging is crisper and more defined while the bass quality is dramatically improved, gaining weight and authority while transcending "one note" bass. to sound more like solid-state in this area