Underwood HiFi Inc. routinely acquires deals on new items, over runs, discontinued, close-outs & B-stock. In all cases we're authorized to sell at significant discounts. Most of the below items are new A-stock. With B-stock items it will clearly say B-Stock and we'll disclose the exact condition in the copy so the buyer knows exactly what to expect.

Because quantities are always limited on these special offers, interested shoppers who spot something of interest are advised to act immediately. These are first-come first-serve limited opportunities.
 
Audeze Deckard deal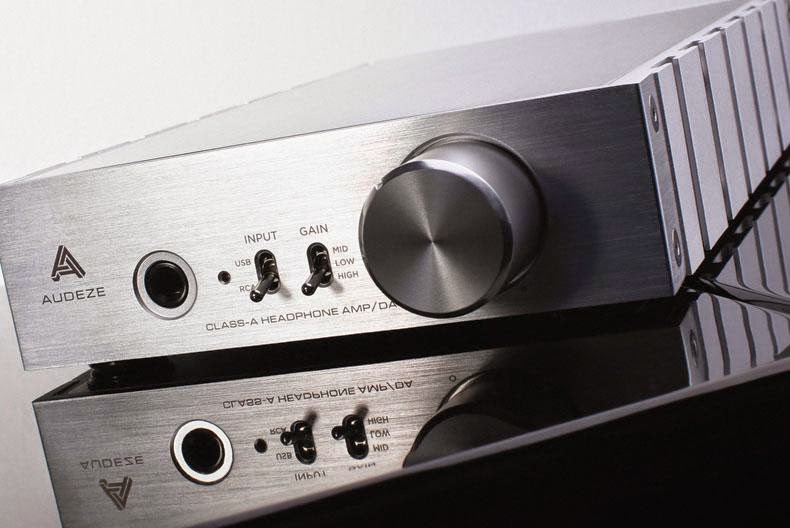 I have some As-New factory B-Stock Deckard amp/DAC's for

only $499.00 delivered.


These have new packing, look like new and have the full factory warranty.
This is a great deal on a killer $700.00 headphone amp with DAC.
The Deckard is a powerhouse of a headphone amplifier combined with a high-performance DAC. There's a front panel volume control and switches to choose gain and input so you can use the Deckard as a great line-level preamp to drive your whole desktop system. The sound is exciting and dynamic with beautifully rendered tonal colors that make music come alive.
"For price-to-performance ratio, it's a standout. Combines a highly resolving analog preamp with as little or as much gain as any sane person will need. Recommended? You bet!"
We have the $2700.00 Classic 23L for only $899.00 in Red Sapele Mahogany as shown below.

Red Sapele Mahogany

The 23L is a 4 driver 3 way column with 6.5" auxillary bass radiator on the bottom. They are biwire capable with a built in base.
List price $2700.00 a pair Sale $899.00/pr in Red Sapele Mahogany  Save $1800.00
Only 3 pair left to sell

 
PS Audio PowerPlay 8500 Internet Controlled Power Conditioner
List $1500.00

Sale $399.00
The
Powerplay 8500
is a high quality 5 zone line conditioner. All 5 zones are isolated. Control features include on/off sequencing and scheduling, power monitoring, UPS control options, and a 12V trigger. They can all be controlled over the Internet.
From PS:
PowerPlay is a high power power conditioner, which not only offers world class protection and noise reduction, but also offers unparallel flexibility and control from anywhere in the world.
-Advanced Control-Ethernet and RS-232 ports provide two way communication to the PowerPlay. These ports enableunparalleled control, monitoring, and management of connected devices.
-Simple Control-12 volt trigger and Phone communications port provide additional methods controlling thePowerPlay and connected devices.
-Intelligent UPS Control-The UPS communication port enables PS Audio's Intelligent UPS Management control andconfiguration.
-Power Monitoring-The PowerPlay monitors and reports detailed power conditions whenever the unit is connected toPS Audio Global Net.
-Noise Reduction-The Power Play contains powerful noise filtration, yet continues to deliver unimpeded current to yourcomponents for optimal performance.
-Surge Protection-Sophisticated surge & spike protection is used in the Power Play. The protection circuitry is designed to protect your gear from voltage irregularities.
Should the protection circuitry become compromised the PowerPlay will no longer supply power to any of the connected components.
-IsoZones- The 8500 features 5 IsoZones. Each IsoZone employs differential mode filtering to isolateconnected equipment from noise which is generated by other components. It is recommended that components be isolated by device type (digital, analog, video, etc.) and/or by power supply type (switch mode or linear) wherever possible
Delivery is in the lower 48 states
Gallo Classico closeouts
Our best small monitor deal ever

Gallo has been closing out the Classico speaker series.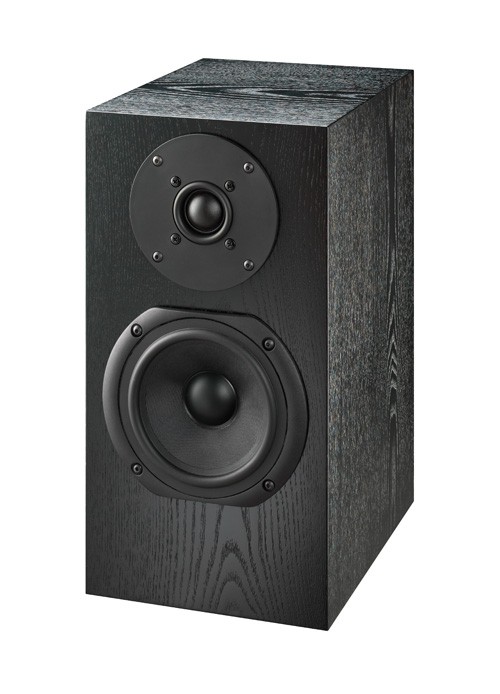 We have purchased all of the
Gallo Classico 1 monitors.
They are available in real cherry veneer only now

. Classico 1's were introduced at $795.00 a pair and then sold for $495.00 factory direct. They are only

$229.00 a pair in cherry as black is sold out.

  Quantities are limited.
Reviews on the Classico's were all excellent at their original much high retail prices.


CL-C center channel in Cherr-
Now available in black only
Frequency Response 39 Hz – 22 kHz ±3 dB in-room
Impedance 4 Ohms, nominal
Sensitivity 90 dB at 2.83 volts, 1 meter
Tweeter 1-inch soft fabric dome, fluid cooled
Woofer One 5.25-inch moving coil polymer damped carbon fiber
Enclosure Type BLAST Transmission Line using patented S2 bass loading
Enclosure Composition 3/4-inch internally braced MDF
Finishes Genuine cherry or ash veneers, dark cherry or black ash finish
Connections Custom Gallo 5-way gold-plated binding posts
Dimensions: 26" wide x 7" high x 6" deep
Weight: 12.5 lbs.
We also have a small quantity of the matching Gallo CL-C center channel in black. We are selling this $995.00 center for only $299.00. Or buy the $2600.00 (original retail) 5-speaker package (4 cherry CL-1's and one black center) for only $699.00.
AMAZING!!
We also have other packages with different subwoofers and A/V receivers. Call to discuss at 770-667-5633.
LSA is now factory Direct
Underwood Hifi has purchased LSA is now selling LSA exclusively factory direct. This allows us to dramatically lower the selling prices of these excellent speakers.  

The $2800.00 LSA-1 Statement monitors are superb at only $1599.00 for the pair.
See the LSA retail page for new low pricing on the rest of the models.
Product
Description
List price
Sale price

Audeze

LCD-X, PERFECT pr of leather phones with 1 hour on them

$1699.00

$1099

DSPeaker

New Anti-Mode 2.0 Dual Core with updated software with warranty price included delivery

$1200

$849

Emerald Physics

EP100.2SE Show Sample 100wpc power amplifier-Superb sonics. 275 watts in mono.
Only 1 black to sell

$2200

$899

Emerald Physics

KC II superb 3-way 4-driver speaker- Single amp design & 93Db Now w/$500 BOM for a limited time

$2995

$1999/pr

Jolida Fusion preamp/DAC

New tube preamplifier with DAC including Bluetooth-Great buy

$950

$649

HifiMan

EF-6 top of the line Class A solid state Sate of the Art headphone amp-One new to sell

$1599

$999

Jolida JD-1501P

100wpc hybrid power amplifier, new Silver w/full warranty

$900

$599
Quad
New sealed 11L monitors in gorgeous Piano Sapele Mahogany-One pair to sell
700
$499pr
Micromega
M-One 100 Silver demo used for photo shoot-never played-As new with factory warranty

$4500

$3490

Jolida FX Tube DAC DSD

 Tube DSD DAC with headphone amp and preamp-Silver or black

$700

$578

Marantz SR-5012

One new A/V receiver with full 3 year warranty. Canceled order. Includes freight

$1000

$880.

Marantz AV-8802A

One new preamp-processor with warranty

$4000

$2599
Quad Artera Stereo

140wpc current dumping Class A stereo amplifier-Photo unit-Never turned on with warranty

$2299

$1399

Music Hall MMF-5.3

One new turntable ordered for a customer who canceled

$995

$796

One new 200wpc Reference Series integrated that was a special ordered and canceled. 5 year warranty

$8000

$4480
PS Audio BHK preamp
Black one week old trade-in preamp with warranty. Traded for a silver

$6000

$3888
PS Audio DSD Jr DAC
One Black & one Silver demos-  Open for photo shoot but not used. With warranty
4000.00

2680.00

Scansonic MB6

Raidho inspired top of the line column with ribbon tweeter & 6 woofers. Demos used to evaluate. Perfect

$9999/pr

$6999/pr

Sumiko S10

500 watt subwoofer, 12" woofer w/12" bass radiator. New w/warranty/Price includes freight in the lower 48

$1700.00

$1299

Scansonic M6

3 day old demo pair used to evalauate the model. Excellent column with ribbon tweeter and Raido DNA
$1300
$699/pr

Silverline Minuet Supreme Plus

TAS Speaker of the Year-PERFECT as new piano black photo samples with warranty

$750

$596/pr