Gallo Acoustics
Gallo Acoustics
Classico 1 deal
List $795.00/pr
Sale $229.00 black
$239.00 Cherry
Backwave Linearization and Synchronization Technology (BLAST): AGA's newest technology is the implementation of the BLAST System. Benefits of the BLAST system include an improved acoustic impedance match between the woofer/midrange driver and the air within the enclosure, which simply stated, allows the speaker to play louder, deliver
exceptional bass, and perform overall like a speaker many times its size. Using our engineering resources, we've been able to achieve this performance advance without requiring more power from the amplifier! The BLAST system incorporates an enhanced version of our S2™ technology that is strategically placed within a modified transmission
line.

Enhanced S2 with our Modified Transmission Line: In essence, our patented S2 technology tricks the Classico's precision woofers into performing as though they're in significantly larger enclosures. The combination of the S2 technology and our modified transmission line creates a speaker that sounds much larger than its actual size and
delivers real-life impact without ever sounding muddy.

Optimized Pulse Technology™ (OPT) Level 2: Wooden enclosures like the ones incorporated in the Classico Series are not as rigid as the metal enclosures used in our reference Series products. Due to this disparity, the original OPT Level 1 system would not have worked properly. However, we were able to develop OPT Level 2, which applies a dielectric absorption countermeasure to eliminate sonic degradation from static charges that typically build up on speaker wires and within the speaker itself.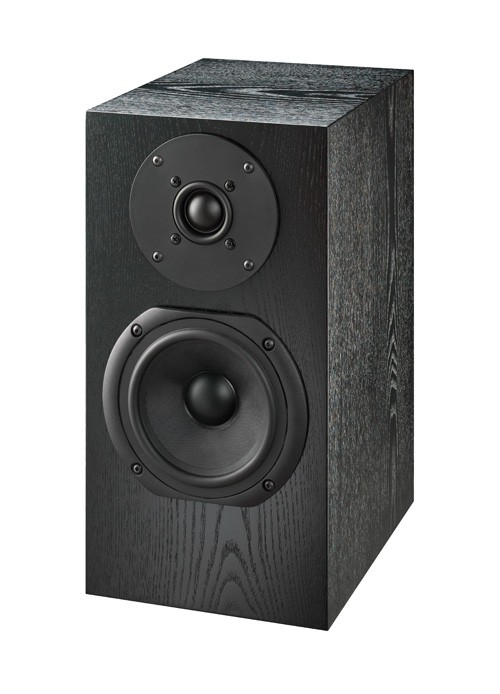 Classico 1- Available in black ($229.00/pr) or cherry ($239.00/pr)
 
The Classico box speaker line has received excellent reviews.  They are now on closeout. See the prices below.
The $795.00 Model CL-1 bookshelf is on sale for only $229.00 for the pair in black or $239.00 in cherry.

Frequency Response 39 Hz – 22 kHz ±3 dB in-room
Impedance 4 Ohms, nominal
Sensitivity 90 dB at 2.83 volts, 1 meter
Tweeter 1-inch soft fabric dome, fluid cooled
Woofer One 5.25-inch moving coil polymer damped carbon fiber
Enclosure Type BLAST Transmission Line using patented S2 bass loading
Enclosure Composition 3/4-inch internally braced MDF
Finishes Genuine cherry or ash veneers, dark cherry or black ash finish
Connections Custom Gallo 5-way gold-plated binding posts
Dimensions: 26" wide x 7" high x 6" deep
Weight 12.5 lbs. (5.7 kg)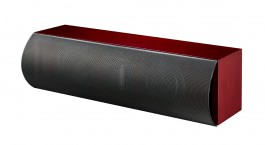 Available in cherry or black
The $995.00 Model CL-C Center channel/LCR is on sale for only $299.00 in black or cherry. Buy it for $249.00 with CL-1 or CL-2 purchase.
 
Gallo Acoustics is the famous manufacturer of the tiny spheres and the much accoladed
Reference 3
, 3.1 and the 3.5 versions which have probably won more awards from more different publications than any other affordable speaker in memory.  We carry the whole Gallo lineup.
Classico CL-1 monitor speaker with Gallo sonics $795.00/pr Sale $229.00/pr black $249.00 in cherry
Classico CL-C matching center channel w/ CDT tweeter for home theater application $995/ea Sale $299.00/$249.00 with CL-1 purchase
Strada II, the new affordable reference spker - use in stereo or multi-channel systems - $869/ea. Now available again (stands optional for $130.00)

TR-3D subwoofer, 250 watts, 10" subwoofer, 22Hz-180Hz, $799/ea.

A'diva SE, Small ball speakers with Titanium driver and amazing performance for its size, from $359.00/ea. depending on finish

A'diva, ball speaker with 3" driver from $299/ea. depending on color

Micro, full range ball speakers from $199.50/ea. depending on color

Call on all other Gallo speakers.
For more information, visit the manufacturer's site.