LSA Group
Living Sounds Audio (The LSA Group)
Underwood Hifi has purchased LSA. We will be selling LSA exclusively factory direct. This allows us to dramatically lower the selling prices of these excellent speakers.
These speakers are amazingly good values at the new Direct prices.
LSA makes very good speakers. All products have been designed or modified by John Tucker of Exemplar Audio fame. Their Signature and Statement products have been highly modified and reworked by John to compete with price no object products. Reviews have all been exceptional. The LSA-1 Statement was just name one of the 10 best under $3000.00 speakers by The Absolute Sound. It was just named Editors Choice at $2800.00 retail in the 2015 The Absolute Sound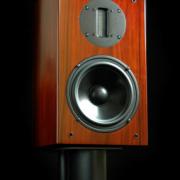 Call me to discuss our great deals on all LSA products.

More info & specs are on the LSA website at: www.thelsagroup.com
LSA amplifiers are all discontinued & sold out. We are looking at replacement product early in 2018

In the Hifi Choice review of the $2800.00 LSA-2 speakers and $5500.00 LSA Standard amp they said:
"What hits you first is the sheer immediacy and physicality of the sound and its wonderful intimacy; the sense that all there is between you and the performers is fresh air...
Without lapsing into aggression or sounding in any way 'lightweight' the system's ability to deliver lightning-fast transients without blunting or, indeed, hyping the leading edge is revelatory...
And it isn't just pace and detail that are stunning. The system's just as potent in the areas of resolution and texture...
The music comes to you; you don't have to concentrate to hear exactly what's going on. Simpler tunes are handled with the same majestic confidence and authority... Most importantly of all, although this system's powers of analysis are fabulously acute, they don't result in a cold, clinical sound. Far from it: an entirely natural-sounding balance, supports remarkable levels of musical insight...
Bass is fleet-footed, tuneful and articulate but convincingly weighty and extended. It isn't just this system's ability to track a rhythm that makes it absorbing, but a rarer skill in cutting to the heart of the music without being too forensic...
Make no mistake, this is one of the very best 'Beautiful Systems' to date, which makes it astounding value. A personal favourite."
The $2800.00 LSA-2 speakers are now Factory Direct at only $1,199.00 for the pair!  Amazing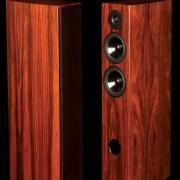 LSA2.1 Rosewood speakers
Here is a user quote:
"The LSA 2.1's are starting to loosen up a bit and the soundstage has widened and grown more precise. Yesterday I was listening to Miles Davis's "Bitches
Brew". A background drum became clearly audible for the first time. That isn't unusual when you swap stuff around, the unusual part was that it was
10' outside of my left speaker  My B&W's and my Paradigm Studio References were relegated to the basement yesterday. Both of which were well over $2k.
The 2.1's are clearly the class of the field. They have excellent tonal balance and are capable or more bass than one would expect. I am listening to
Mazzy Star & Diana Krall as I write this. The vocals are warm and thoroughly inviting. I can't imagine a better speaker for the price. The down side to
all this is that I feel compelled to upgrade my amplifiers in an effort to see what these speakers can really do."  SF
LSA .5 excellent small monitor spkr in rosewood or black $999
Factory Direct price
$399 in black $449 in Rosewood
LSA-1
monitor speakers w/excellent reviews - Retail $1,300/pr
Factory Direct price

$599 in Rosewood


SS-26 26" stands for LSA-1

Two post design List $650.00/pr

Sale $380.00

or

$299.00 if bought with the speakers
CES Show Report by Chris Martens of The Absolute Sound:
"The LSA Group LSA-1 Monitors [produce] images that are gigantic, beautifully focused, and three-dimensional beyond belief. These affordable stand-mount monitors seemed remarkably free from edge diffraction and struck me as being among the finest imagers I've ever heard at any price.
I was also impressed by the LSA1's natural tonal balance and unforced clarity. Though the LSA-1s filled a quite large room with sound, they never seemed to be working very hard."
LSA1 Monitors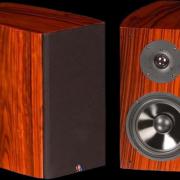 LSA-1 Rosewood monitors
Stereomojo 'Maximum Mojo' Award Winner
Reviewed by Jim Darby, Stereomojo Editor
www.stereomojo.com
Here are some of their comments:
"...It was impossible to locate an instrument that sounded as if it were being produced by a speaker. What did appear was a huge soundstage that filled the front of the room. Listening to "Tutti!"... the first violin section extended about four feet beyond the left speaker while the second violins and violas did the same on the right.  The other sections were rendered in beautiful layers extending to the wall six feet behind. Most amazing was the sense of height. The brass and percussion were elevated well above the cabinets in perfect scale as they would be on stage. The LSA1s made it seem perfectly plausible that the Minnesota Orchestra or the Czech State Philharmonic were performing a private concert just for me."
"...Just for fun, I pulled out the Sound Dynamics 300ti. This is a much larger speaker that truly is remarkable, though not to the degree hyped by HP. Other than a more extended low end, the LSA1 was superior in every regard. It wasn't even close. The very fine Vienna Acoustics Haydn (review upcoming) was stronger competition. While the Haydn costs about 30% more, the LSA1's were more convincing and lifelike, especially in the low bass and upper frequencies..."
"...All of the above is great so far, but if a speaker cannot convey a male or female vocal convincingly, the rest counts for nothing. The 1s were more than convincing, they were inspiring....These speakers have the innate ability to bypass your ears and grasp your heart, soul or both. One does not "hear" them, one experiences the music. They pull you in and cause you to forget the office, the bills, the noise and clutter of life and transport you to wherever the artists want to take you..."
LSA-1 Signature upgraded monitor speakers. Now with the new Ring Radiator tweeter $1,799/pr

Factory Direct price

$899 Rosewood

LSA-1 Statement monitor speakers w/ribbon tweeters & great xover $2,799/pr TAS one of 10 best under $3000 spkrs

Factory Direct price

$1,599/pr in Rosewood
Reviews have been superb at their $2800.00 a pair price thru dealers.  At $1599 in Rosewood they offer a superb value. Here is what the reviewers have said:
1) "The LSA1 Statement Monitor ... sounded far better than any $2600-a-pair loudspeaker should. This small two-way had exceptional dynamics, surprisingly deep bass extension, great image focus, and a smooth and extended treble courtesy of the ribbon tweeter."
Robert Harley, The Absolute Sound, February 2011
2) "I give my compliments to LSA Audio for creating a very high-performing and creatively designed reference-level monitor for an incredibly reasonable price (was $2800/pr Now Factory Direct at $1699). If you're a music lover with a small acoustic space and want a two-way, stand-mounted speaker that will allow you to relax and enjoy the pleasure of your music collection, you would have to spend triple the amount to get a speaker that would out-perform the LSA1 Statement Monitor speaker. I highly recommend you put it on your audition list."
Terry London, www.HomeTheaterReview.com
3) "One of my favorite discoveries of this year was the LSA Group's LSA1 Statement monitor. This attractive speaker features a folded-ribbon tweeter, a 6.25" mid/bass driver, and premium-grade crossover parts. The LSA1 Statement is one of the two best sub-$3000 monitors I've ever heard. These speakers sound highly detailed, yet are unfailingly smooth and offer very good bass extension for their size. They also produce enormous 3-D soundstage's and easily reveal subtle differences between good / better / best amplifiers."
Chris Martens
4) "I have owned several minimonitors over the years . . . The LSA1 Statement is the finest minimonitor I have heard . . ."
Norm Luttbeg of Soundstage
LSA-2.1 tower speakers in Rosewood $2,799/pr Internet Direct price  $1,199 in Rosewood
Here is what Michael Wright of Stereo Times said in his review:
"...How do they sound?
In a word, stunning. There is no way speakers at this price point ($2,500) perform this well with all aspects of music reproduction..."
"...My initial impression of the LSA2s was that they sounded bigger than they look. They easily filled my listening room with music. The LSA2s' soundstage is expansive but with good focus. The images across the stage were rock solid and there was never a need to move the speakers closer together..."
"...Image depth was noteworthy as well, as music seemed to be coming from beyond the boundaries of my rear wall. Image height was good as well. These speakers are extremely musical and have the ability to transport you to the original recording event. The dynamic range of the LSA2s is also very good. They have the ability to convey the delicacy of strings being played softly and still play clearly even when played uncomfortably loud. The treble performance of the LSA2s is revealing and airy. Highs are extended and clear, no doubt helped by the rear-firing tweeter, which I actually did not have turned up very high..."
"..I was also surprised by the amount of bass these speakers were able to generate. The bass performance was extended, detailed, tight and full with good impact, pitch and the ability to make things rattle in my room. The low end reproduction never sounded loose or dominated the room..."
"... The LSA2s midrange performance rendered both male and female vocals with a natural, lifelike tone and warmth and had the ability to transport vocalists into my room with a palpable presence. This the LSA2s were able to do while being driven by solid-state and tube electronics..."
"...What the LSA2s do provide you with is music reproduction that competes with any speaker up to the $5K range..."
"...The LSA2s were easy to setup and require little effort to get good sound out of. As with any speaker, the more time and effort you put in to setting up the LSA2s, the greater the reward will be in terms of sonic enjoyment. Taking into account the LSA2s build quality, looks, sonic performance and cost, I would have to say that they provide you with extremely good value and are a bargain at their price
... Highly recommended..."
SPECIFICATIONS:

Finishes:

Rosewood

Connectivity:

Biwire Recommended, Jumpers Provided

Tweeter:

1" Silk Dome

Midrange:

6 1/4" Treated Paper

Ambient (rear-firing):

1" Dome (frequency limited 8K-20KHz)

Frequency Response:

35Hz-20KHz

Crossover Points:

3KHz, 400Hz

Impedance:

60

Efficiency:

88dB

Dimensions:

38 7/8 " (H) x 17 1/2 " (D) x 9 1/4 " (W)

Weight:

65lbs

Warranty:

5 years
LSA-2.1 Signature modified version of the LSA-2 -Now with ring radiator tweeter $3,899/pr

Internet Direct price

No longer available
LSA-2.1 Statement fully modified LSA-2 w/ribbon tweeters $6,999/pr -

Factory Direct price

No longer available

LCR theater monitor center Retail $949/ea

Internet Direct price

$399 in Rosewood

LCR Signature theater monitor center Modified center channel speaker Retail $1,799/ea.

Internet Direct Price

$699 in Rosewood

LCR Statement theater monitor center channel speaker Retail $2,099/ea.

Internet Direct Price

$1,199. in Rosewood
On wall tripole surround/stereo monitors Retail $1,299/pr

Internet Direct Price

$499/pr in black, $599/pr in Rosewood

On wall Signature upgraded tripole surrounds Retail $1,799/pr

Internet Direct Price

$899/pr in black, $999/pr in Rosewood

In-wall speakers basically an LSA-1 Silk dome pivoting tweeter with a back box for bass

Retail $700.00

Internet Direct price:

$249.00/pr

In-Ceiling speakers Quality in-ceiling with silk dome pivoting tweeter and paper treated 6.5"woofer. These also make great Dolby ATMOS speakers.

Retail $600.00 Factory Direct price:

$199.00/pr
For more info, visit their website.