LSA Group
Living Sounds Audio (The LSA Group)
Underwood Hifi has purchased LSA. We will be selling LSA exclusively factory direct. This allows us to dramatically lower the selling prices of these excellent speakers.
These speakers are amazingly good values at the new Direct prices.
LSA makes very good speakers. All products have been designed or modified by John Tucker of Exemplar Audio fame. Their Signature and Statement products have been highly modified and reworked by John to compete with price no object products. Reviews have all been exceptional. The LSA-1 Statement was just name one of the 10 best under $3000.00 speakers by The Absolute Sound. It was just named Editors Choice at $2800.00 retail in the 2015 The Absolute Sound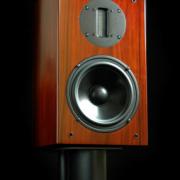 Call me to discuss our great deals on all LSA products.

More info & specs are on the LSA website at: www.thelsagroup.com
LSA amplifiers are all discontinued & sold out.
The $2800.00 LSA-2 speakers are now sold out.
We will be introducing the exciting new LSA20 Signature and Statements at the Axpona show in mid April 2018
Now only available in black for $399.00/pr
 
LSA .5 excellent small monitor spkr in rosewood or black $999/pr
Factory Direct closeout price
$399/pr in black
See the great review at:
http://www.ultrahighendreview.com/living-sounds-audio-lsa-5-loudspeaker/
LSA-1 Statement Superb ribbon monitors with excellent bass extention and great reviews List $2800.00
Sale $1599.00/pr
LSA-1
monitor speakers w/excellent reviews - Retail $1,300/pr
Factory Direct price
NO LONGER AVAILABLE New LSA 10 Signature and Statements coming in June 2018
SS-26 26" stands for LSA-1
Two post design List $650.00/pr
Sale $380.00/pr
or
$299.00 if bought with the speakers
CES Show Report by Chris Martens of The Absolute Sound:
"The LSA Group LSA-1 Monitors [produce] images that are gigantic, beautifully focused, and three-dimensional beyond belief. These affordable stand-mount monitors seemed remarkably free from edge diffraction and struck me as being among the finest imagers I've ever heard at any price.
I was also impressed by the LSA1's natural tonal balance and unforced clarity. Though the LSA-1s filled a quite large room with sound, they never seemed to be working very hard."
LSA1 Monitors
LSA-1 is No longer Available-We have a few pairs of LSA-1 Statements left.
Stereomojo 'Maximum Mojo' Award Winner
Reviewed by Jim Darby, Stereomojo Editor
www.stereomojo.com
Here are some of their comments:
"...It was impossible to locate an instrument that sounded as if it were being produced by a speaker. What did appear was a huge soundstage that filled the front of the room. Listening to "Tutti!"... the first violin section extended about four feet beyond the left speaker while the second violins and violas did the same on the right.  The other sections were rendered in beautiful layers extending to the wall six feet behind. Most amazing was the sense of height. The brass and percussion were elevated well above the cabinets in perfect scale as they would be on stage. The LSA1s made it seem perfectly plausible that the Minnesota Orchestra or the Czech State Philharmonic were performing a private concert just for me."
"...Just for fun, I pulled out the Sound Dynamics 300ti. This is a much larger speaker that truly is remarkable, though not to the degree hyped by HP. Other than a more extended low end, the LSA1 was superior in every regard. It wasn't even close. The very fine Vienna Acoustics Haydn (review upcoming) was stronger competition. While the Haydn costs about 30% more, the LSA1's were more convincing and lifelike, especially in the low bass and upper frequencies..."
"...All of the above is great so far, but if a speaker cannot convey a male or female vocal convincingly, the rest counts for nothing. The 1s were more than convincing, they were inspiring....These speakers have the innate ability to bypass your ears and grasp your heart, soul or both. One does not "hear" them, one experiences the music. They pull you in and cause you to forget the office, the bills, the noise and clutter of life and transport you to wherever the artists want to take you..."
LSA-1 Statement monitor speakers w/ribbon tweeters & great xover $2,799/pr TAS one of 10 best under $3000 spkrs

Factory Direct price

$1,599/pr in Rosewood
Reviews have been superb at their $2800.00 a pair price thru dealers.  At $1599 in Rosewood they offer a superb value. Here is what the reviewers have said:
1) "The LSA1 Statement Monitor ... sounded far better than any $2600-a-pair loudspeaker should. This small two-way had exceptional dynamics, surprisingly deep bass extension, great image focus, and a smooth and extended treble courtesy of the ribbon tweeter."
Robert Harley, The Absolute Sound, February 2011
2) "I give my compliments to LSA Audio for creating a very high-performing and creatively designed reference-level monitor for an incredibly reasonable price (was $2800/pr Now Factory Direct at $1599). If you're a music lover with a small acoustic space and want a two-way, stand-mounted speaker that will allow you to relax and enjoy the pleasure of your music collection, you would have to spend triple the amount to get a speaker that would out-perform the LSA1 Statement Monitor speaker. I highly recommend you put it on your audition list."
Terry London, www.HomeTheaterReview.com
3) "One of my favorite discoveries of this year was the LSA Group's LSA1 Statement monitor. This attractive speaker features a folded-ribbon tweeter, a 6.25" mid/bass driver, and premium-grade crossover parts. The LSA1 Statement is one of the two best sub-$3000 monitors I've ever heard. These speakers sound highly detailed, yet are unfailingly smooth and offer very good bass extension for their size. They also produce enormous 3-D soundstage's and easily reveal subtle differences between good / better / best amplifiers."
Chris Martens
4) "I have owned several minimonitors over the years . . . The LSA1 Statement is the finest minimonitor I have heard . . ."
Norm Luttbeg of Soundstage
 
LSA-2.1 Signature modified version of the LSA-2 -Now with ring radiator tweeter $3,899/pr

Internet Direct price

No longer available/New Model 20 Signature coming in June, 2018
LSA-2.1 Statement fully modified LSA-2 w/ribbon tweeters $6,999/pr -

Factory Direct price

No longer available/

New model 20 Statement coming in June, 2018
LCR theater monitor center Retail $949/ea

Internet Direct price On Sale for only

$399 in Rosewood

On wall tripole surround/stereo monitors Retail $1,299/pr

Internet Direct Price

On sale for only $399/pr in black. Rosewood is sold out

In-wall speakers basically an LSA-1 Silk dome pivoting tweeter with a back box for bass

Retail $700.00

Internet Direct price:

SOLD OUT

In-Ceiling speakers Quality in-ceiling with silk dome pivoting tweeter and paper treated 6.5"woofer. These also make great Dolby ATMOS speakers.

Retail $600.00 Factory Direct price:

$199.00/pr
For more info, visit their website.